Review: Pilot Take-Sumi Fountain Pen Ink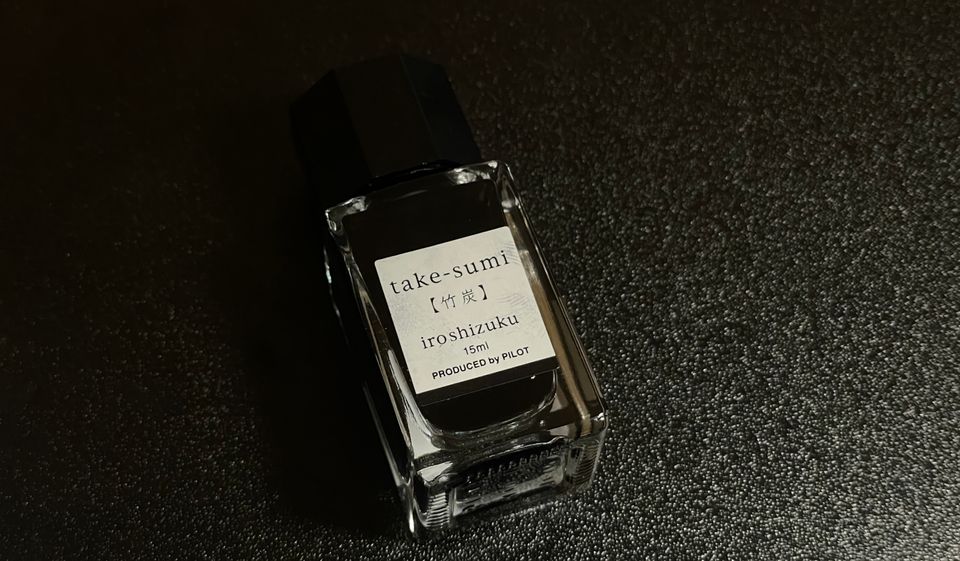 Pilot Take-Sumi fountain pen ink is a nice black color suitable for almost every situation. Being dark black, Take-Sumi is great for anything from daily journaling to signing important documents that may change your life (luckily, as a high-schooler, I haven't had many of those in my life). I've been using Pilot's Take-Sumi nearly daily for over a month.
My pen of choice for this ink is my Pilot Custom 743. This makes sense, given that Take-Sumi is a Pilot ink. The wetness of the ink, paired with the eloquent gold nib on the Custom 743, creates a near-perfect smoothness that so many fountain pen enthusiasts (like myself!) craze.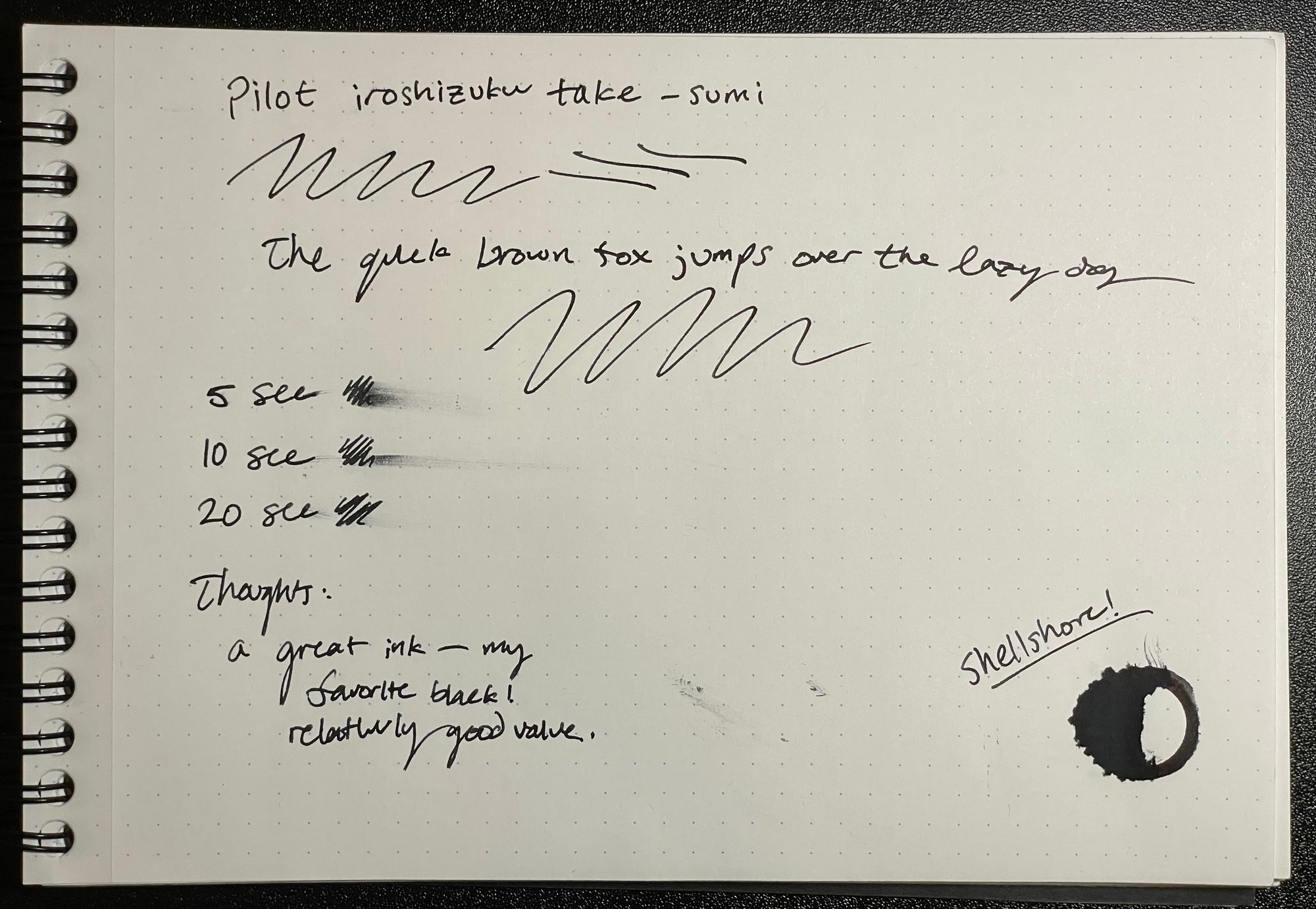 As a student, I've received countless worksheets printed on lower-quality paper, and I haven't run into trouble while filling them out with this combination. The ink does bleed through on the copy-paper, but it's not too noticeable, and everything on both sides remains legible. Regardless of the paper quality, the ink feels and looks relatively the same, and the writing experience is enjoyable.
As I mentioned in my review of Pilot's Kon-Peki, I received this ink in a set my friend gifted me for my birthday. I truly believe that this ink set is a fantastic value, and I recommend getting these sets that Pilot offers instead of 50 mL ink bottles if you're feeling a little adventurous.
When writing, Take-Sumi flows extraordinarily well, and I have yet to have writing issues with Pilot's Iroshizuku line. On some higher-quality papers, the ink contains a slightly red hue that doesn't distract you. A quick Google search could lead you to many ink samples of this beautiful ink, but I find that, regardless, it behaves pretty much the same on any paper.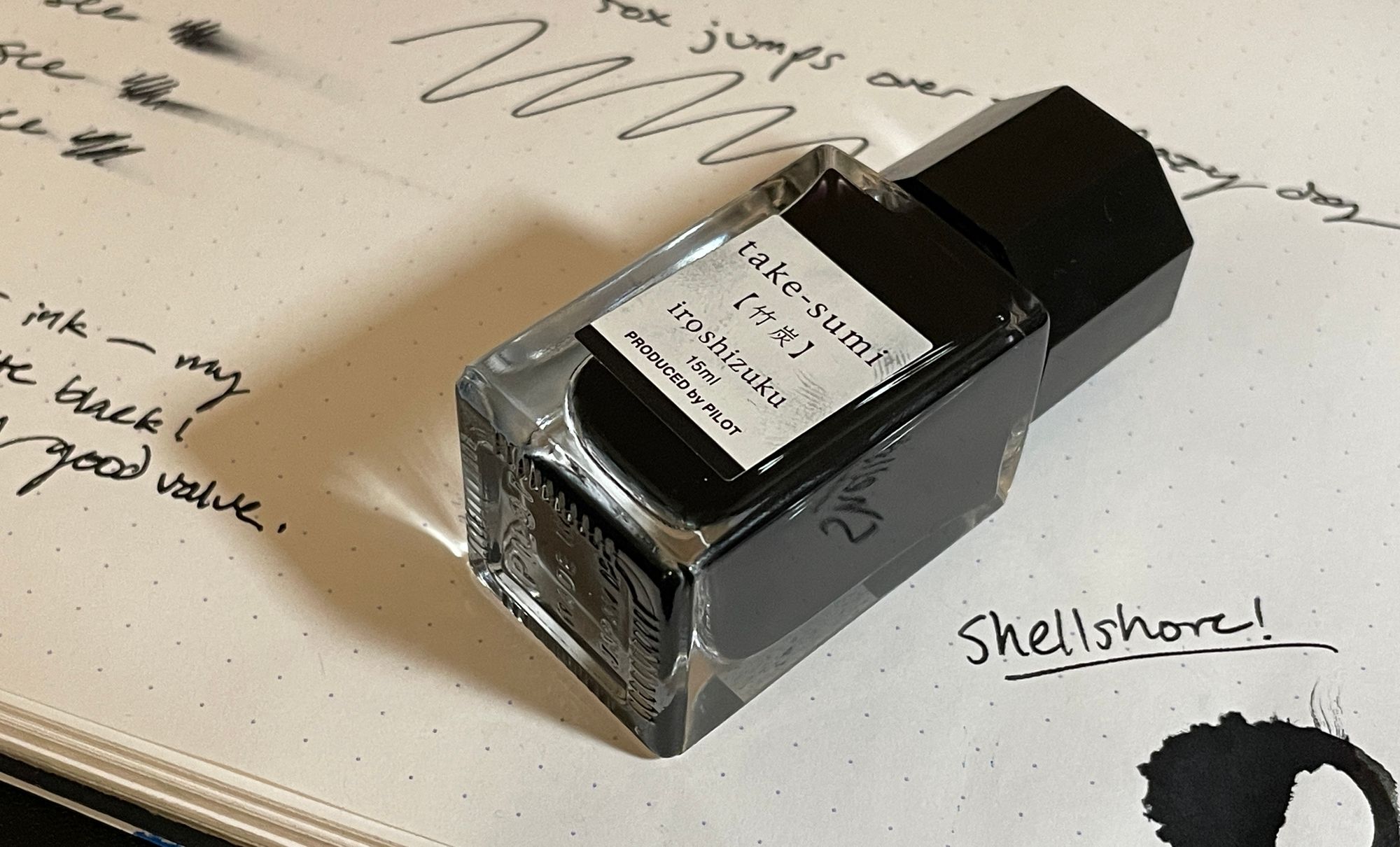 Of course, dry times will increase as the paper qualities increase – on lower quality papers, I find the ink drying nearly instantaneously (with a lot of bleeding!), but on Rhodia dotPad, it takes over 20 seconds to dry (but has very little bleeding). These numbers are pretty much expected with the different properties of the papers, so nothing too strange.
The value of Take-Sumi is pretty good. You can purchase a 50 mL bottle for around $20, which isn't the cheapest, but given the high quality of the ink and its ease of use (it's easy to clean!), it's worth it. Take-Sumi is my favorite black ink and is much nicer than a standard bottle of Faber Castell Carbon Black or any cheaper ink.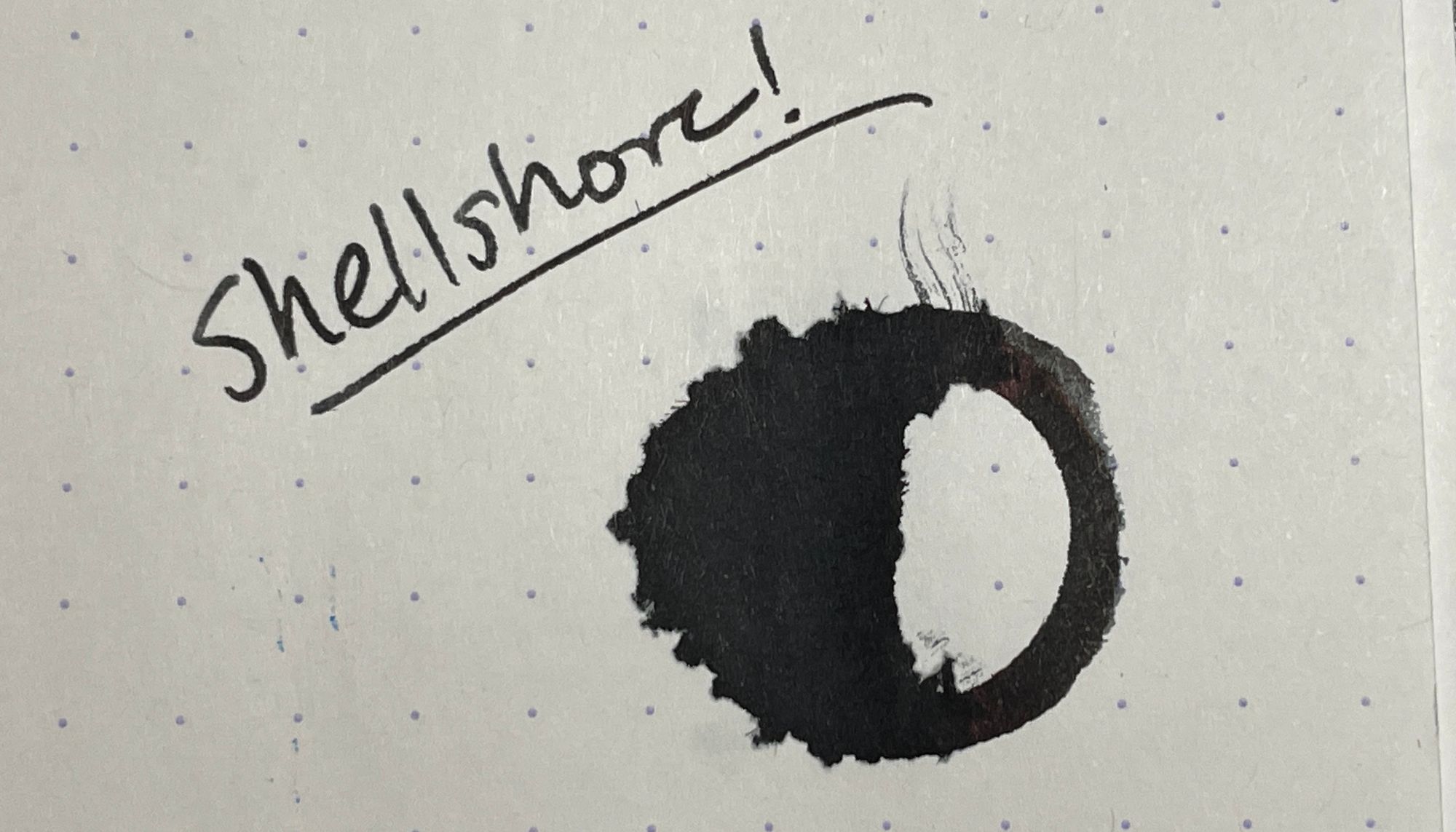 Being black ink, the shading isn't too noticeable. I find this beneficial for certain situations. While writing work to be turned in, I often gravitate towards using this ink to create a crisp, legible result with little distraction. While other inks – such as Kon-Peki – are flashy, there are a lot of cases where what you need is a solid, reliable black ink, and Pilot's Iroshizuku Take-Sumi is what you're looking for.