Review: Pilot Iroshizuku Kon-peki Ink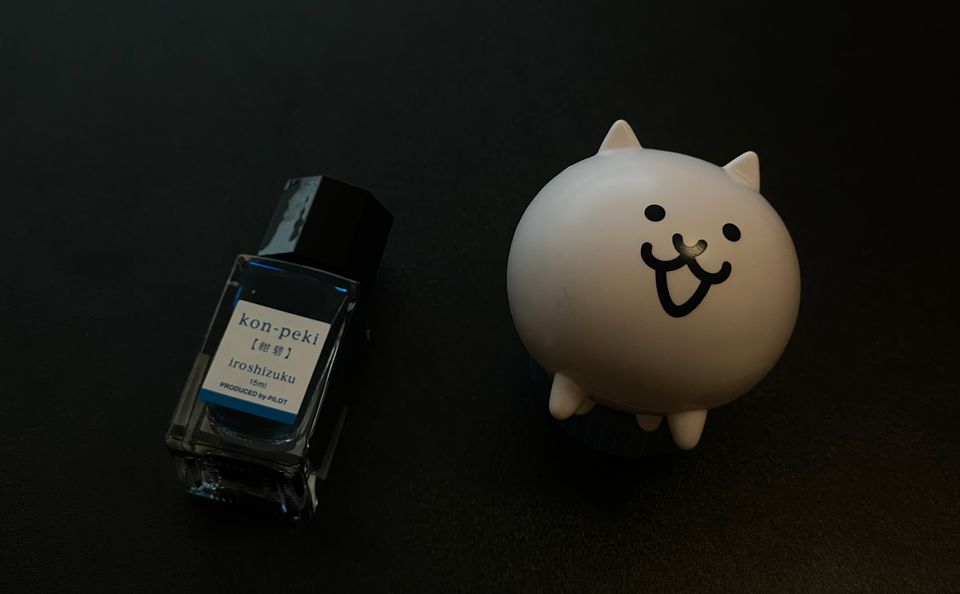 Pilot Iroshizuku Kon-peki is a well-loved ink in the fountain pen community, and the praise it receives is well deserved. It's a rich, lighter blue fountain pen ink, and it immediately calls attention to itself on any page.
I have this ink in a small, 15 ml bottle that came in a set of three inks. All three are gorgeous, but I usually pick up my pens inked with Kon-peki over the others. Kon-peki is a nice blue that shows its characteristics well on any page.
Of course, these characteristics would instantly make it popular in the pen community, and it has been loved for years (it's arguably the most popular fountain pen ink on the market). It looks great on all papers and flows smoothly on any pen I've tested. This is probably the best ink money can buy without the complicated characteristics of shimmer and other similar hard-to-clean properties.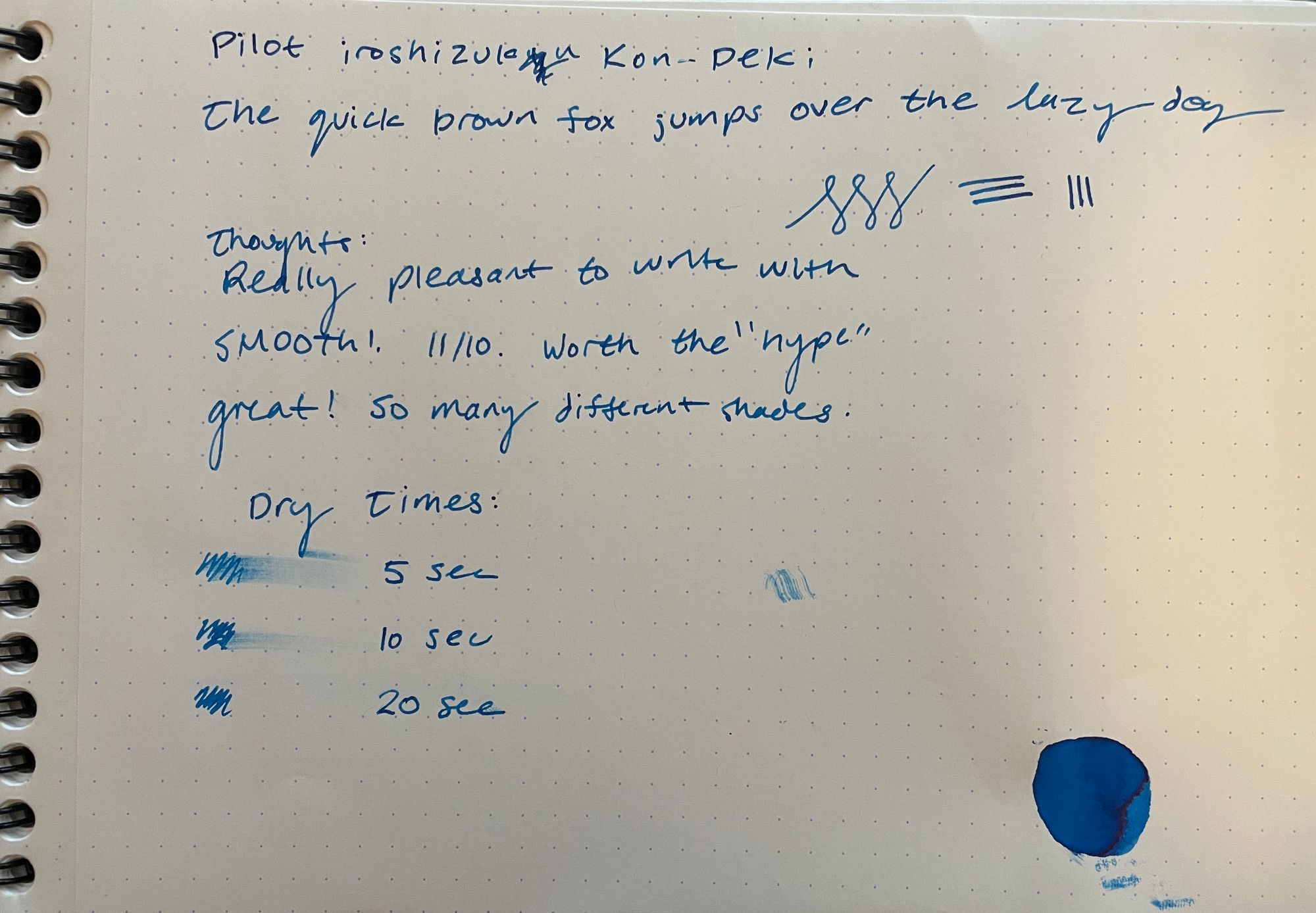 Kon-peki's blue ink has a plentiful amount of personality to it. There are many different shades of blue in this ink, from lighter blues reminiscent of a pool on a warm summer day to darker blues found in sunsets. It's mesmerizing to look at Pilot Iroshizuku inks – I've tried the other inks in the set I've purchased, and they're amazing.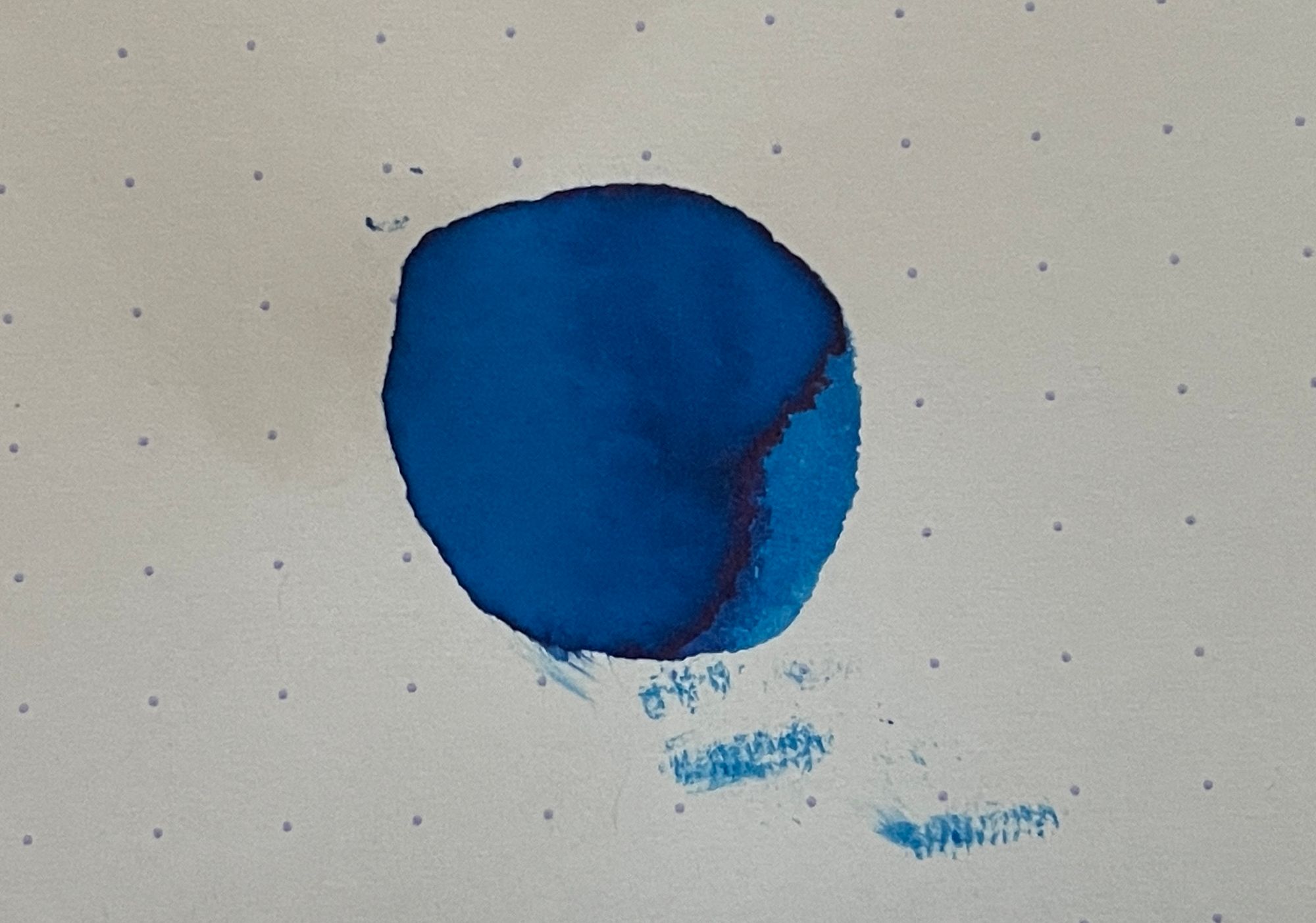 The value of this ink is great as well. A 50 ml bottle of Iroshizuku Kon-peki sets you back around $20, which is great for what you get. Although I don't have it (I bought a sample set that had a 15 ml bottle), the 50 ml bottle looks gorgeous to display as well. There's something about fountain pen inks that make them great to place on a desk and show off to the world.
If you plan on buying this ink but still want variety, the Iroshizuku sets are a great and affordable way of trying different colors. For slightly over the price of a 50 ml bottle of Kon-Peki, you can get small bottles of Tsuki-yo, Take-sumi, and Kon-peki, each containing 15 ml. My friend gave me a set as a gift, and the quality of the overall experience of owning and using these inks is fantastic.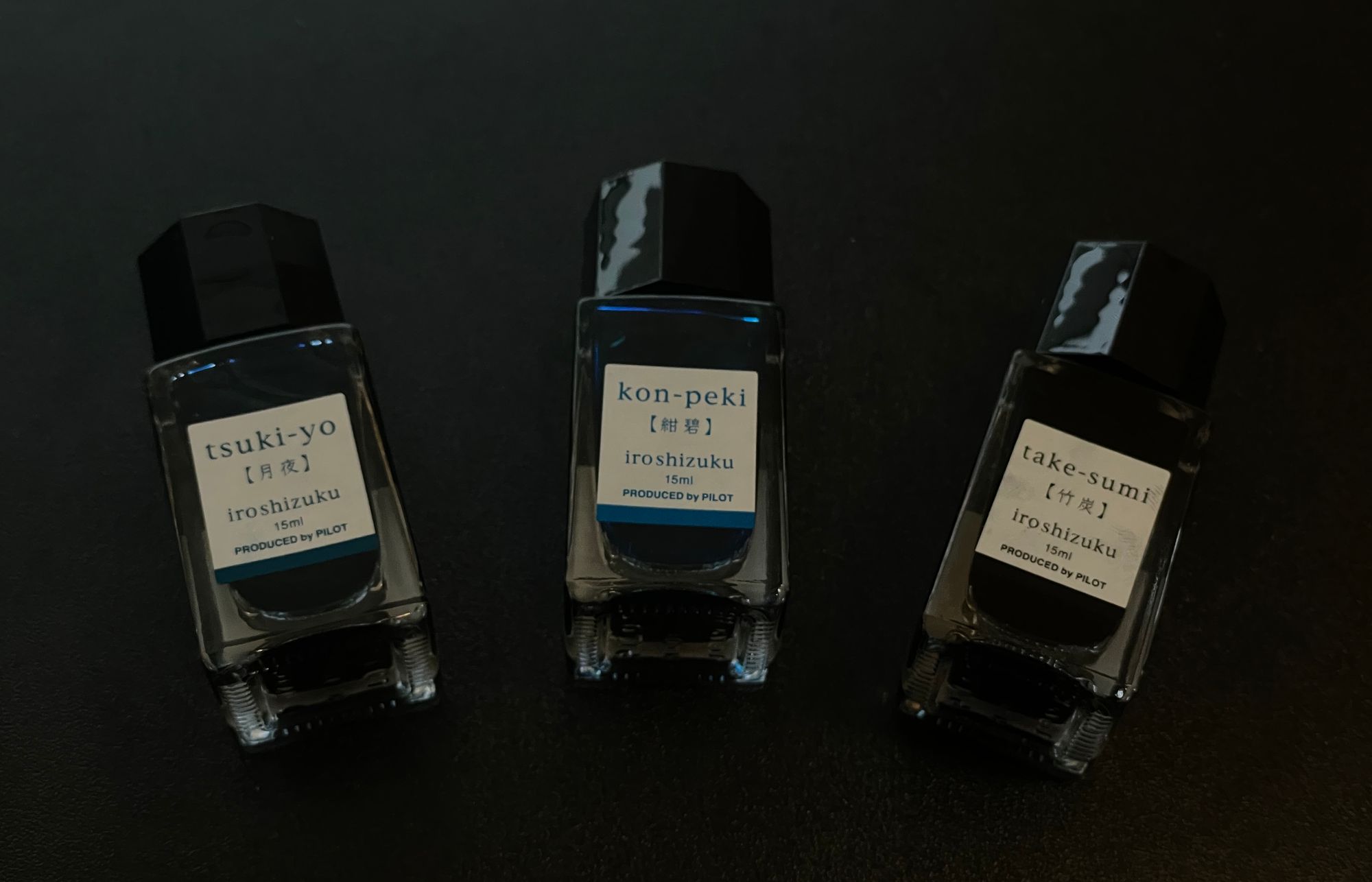 There's not much more to say about this amazing ink. Kon-peki is a fantastic ink in the well-loved Iroshizuku lineup. It's a classic in the community and should be at least tried by everyone with an interest in fountain pens.