Guide: Best Affordable Fountain Pens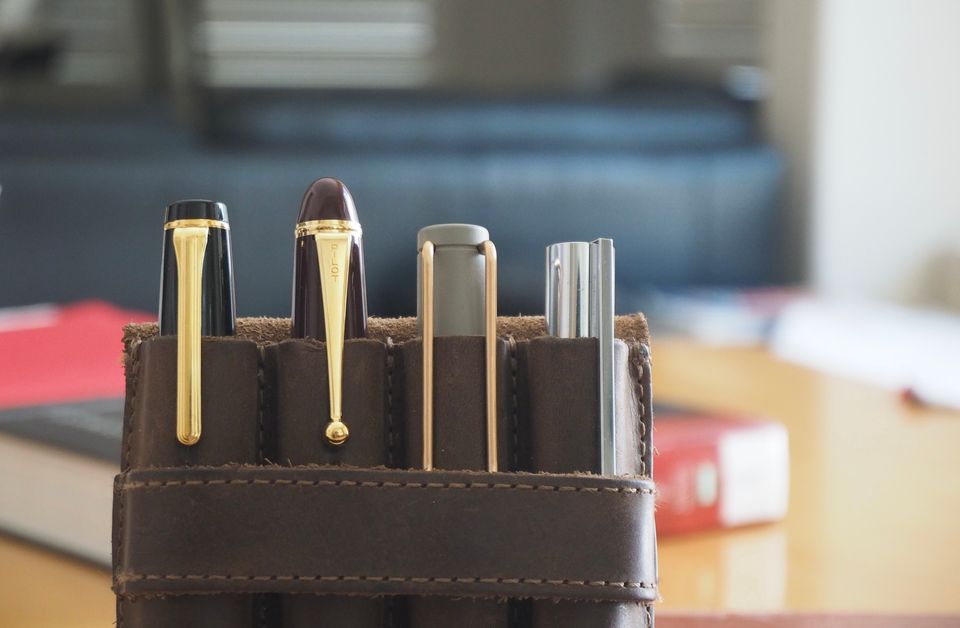 So you've decided that you want to get into the world of fountain pens. You do a search online and...
What?! They're so expensive!
Trust me, I've been there too. Many fountain pens are pretty expensive, but they don't all have to be. In order to help you, I've compiled a list of a few categories of pens in different "affordable" price ranges catered to users of any type, from travelers to students.
Well, the term "affordable" is ambiguous. What may fall under this category for some may be drastically different than what others perceive to be affordable. So, to make the process more straightforward, I've compiled options for a variety of prices with explanations in terms of who I think each fountain pen is best suited for.
Disclaimer: Unfortunately, at this time my bank account doesn't permit me to buy all the pens listed below, so I may be unable to provide much depth on some of the pens on the list. However, rest assured, I have been acquainted with these pens and can still feel comfortable recommending them. Also, another thing: This article contains affiliate links (the product images). See the Affiliate Disclaimer for more information!
Very Affordable Fountain Pens
While the pens in this list are considered affordable to fountain pen aficionados, they're still expensive for writing instruments. This category consists of pens that even the tightest budgets can accommodate and is meant for new fountain pen users looking to try out a fountain pen for a very affordable price.
Platinum Preppy
The Preppy is a very budget-friendly pen, boasting an appealing price tag of only a few dollars. At this price point, you'd expect this pen to be a disposable one, like the Pilot Varsity, but the Platinum Preppy actually takes cartridges and converters! These pens are affordable and serve as excellent entry points into the world of fountain pens. Although these aren't the highest quality, they're still very usable and enjoyable.
Pilot Kakuno
The Kakuno is a very affordable fountain pen produced by Pilot, a world-renowned stationery brand most famous for its G2 pen. This fountain pen is a quirky instrument targeted toward younger users. It's available in a wide variety of vibrant colors and even features a smiley face on the nib. It can take a Pilot cartridge or a CON-40 converter. This pen is a great buy for those wanting a cuter addition to their stationery collection at a very affordable price of ~$10.
Affordable Fountain Pens for School
I feel comfortable about making the assumption that most students aren't willing to empty their bank accounts for fountain pens. Those in this category are looking for something that's reliable with a higher ink capacity (to avoid those awkward situations where you have to ask for another pen) while remaining practical to protect the wallet.
Under $25: Lamy Safari
The Lamy Safari is amazing. It features larger-sized cartridges/converters, so it'll be harder to run out of ink. The pen's price is also very appealing to students, and it can sometimes be found for under $20. The Safari is extremely reliable, and I've had no issues after usage for extended periods of time. Another feature appealing to students is the pen's replaceable nibs. If the nib is destroyed (which can easily happen during an accidental drop), a replacement can be found for under $10. For the lower price tag of the fountain pen, the Safari provides excellent value for students. I have written a review on the Lamy Safari, which can be accessed here for further reading.
$25-$50: TWSBI Eco
This fountain pen moves away from the smaller, cartridge-converter fountain pen filling mechanism and adopts a piston-filling mechanism, enabling it to have a much higher ink capacity. The TWSBI Eco can also be found at a relatively low price of ~$30. For a student, this pen may not be the cheapest, but what you receive is likely well worth it. Unfortunately, this is one of the pens I don't currently own, so I can't provide more insight on anything beyond that. However, I have heard reports of Eco fountain pens cracking, so I'd do further research on that prior to purchase.
Affordable Pocket Fountain Pens
This category contains pens that are suitable for everyday usage and can be easily slipped into a pocket without making a mess. Those in this category are looking for a fountain pen with a small size, high durability, and good reliability. These pens may not be the most sophisticated, but they do get the job done.
Under $25: Kaweco Sport
The Kaweco Sport is the pinnacle pocket fountain pen. It transforms from a tiny pen that can fit in nearly any pocket to a near full-sized pen. This pen allocates most of its mass to the cap to allow for this transformation. The actual pen body is tiny, which unfortunately also means that the pen can't hold too much ink. However, it's still very good for travel, and its plastic body feels pretty durable. The Kaweco Sport is available in a large amount of colors and special editions get rolled out on a yearly basis. I've written a review on the most recent special edition, the Iridescent Pearl if you'd like more information on the pen. It's accessible here.
$25-$50: Kaweco Liliput
The Kaweco Liliput is a higher-end pocket pen still produced by Kaweco. It is the smallest fountain pen that uses the international cartridge and will definitely fit in many pockets. Like the Sport, the Liliput's length can be dramatically extended in posting. Many finishes of the Liliput are available in this price range, and the metal instead of plastic may be worth the upgrade over the Sport. I haven't used any Liliputs in the past, but the past Kaweco products I've used have been great.
$50-$100: Pilot E95S
The Pilot E95S is unique on this list because it features a gold nib. It can be consistently found for under $100 if you are willing to stray away from traditional retailers, and if you can find it at this price point, it's a great deal. The E95S features one of Pilot's 14K gold nibs, which are well-known for being some of the smoothest on the market. I've, in the past, used this pen, and absolutely loved it. This pen brings a quality, gold nib in a very small size, which, at this price point, is amazing.
Affordable Fountain Pens for Professional Use
For an office environment, a more professional-looking pen is suitable. Pens in this category are more geared toward looks but still hold amazing functionality and durability. Those in this category are looking for a fountain pen that looks more professional for office use. These are the pens that you'd use to sign important documents or use in meetings so that you're not too pretentious.
Under $25: Pilot Metropolitan
The Pilot Metropolitan is a well-known cartridge-converter fountain pen with a sleek design that fits into any office. It's available in many colors, but for offices, it may be better to stick to the darker tones. This pen is perfect to bring the joy of a fountain pen in a subtle way that blends in with other ballpoints in the office. I don't currently own a Metropolitan, but have handled them in the past and find the pen's quality to be great for the price.
$25-$50: Lamy Studio
The Studio is a classy fountain pen that blends in well with the office environment. It features a sleek design with a high-quality build and comes in a wide array of colors that don't draw too much attention to itself. Although the Studio's retail price is higher than this price range, it can often be found for roughly $40, which is a phenomenal deal. I haven't used a Studio, but it uses the same reliable nib found on many Lamy pens, and I can attest to the consistent, high-quality of the Lamy lineup, so I have qualms about this pen.
$50-$100: Pilot Vanishing Point (Steel Nib Variant)
Ever since I've used fountain pens, I've been eyeing the Pilot Vanishing Point. It's an amazing fountain pen with a retractable nib, which, at first glance, makes it seem like any other pen in the office. This fountain pen is great for those who don't want their writing instrument to stand out amongst the others. This pen also features a replaceable nib unit, which makes it possible to upgrade to a gold nib later on. The only drawback I've heard of about this pen is the clip placement, which is at the grip section. Depending on your grip, the clip may be a problem, but most people should be fine. Unfortunately, I've never had the opportunity to try one of these pens, but, from what I hear, It's amazing.