Review: The Lamy Safari x Itoya Copper 01 Fountain Pen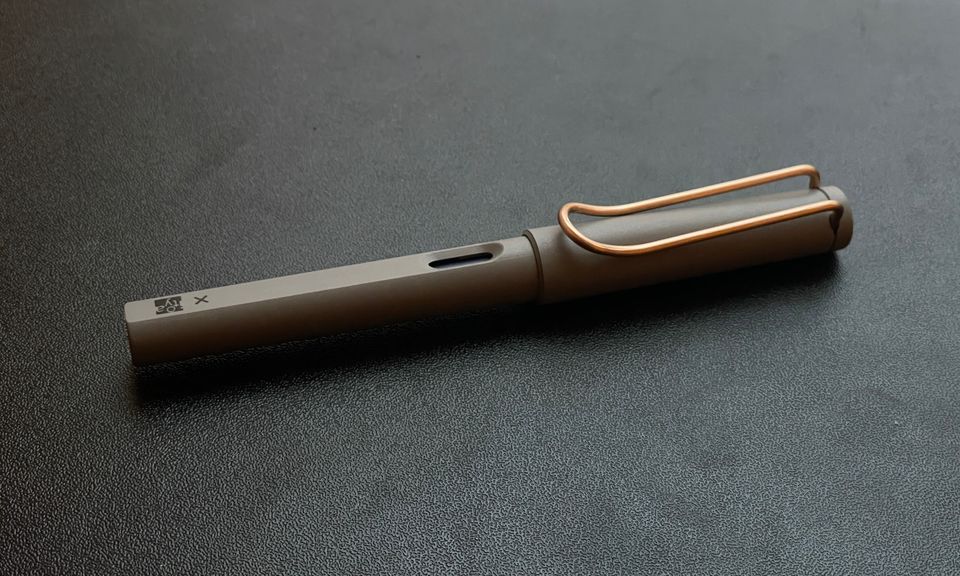 Recently, Lamy has teamed up with Stationery store Itoya to release a new limited edition Safari in a nice, cool grey. This pen is exclusive to solely Itoya stores, and, since they're only in Japan, only sold in Japan. I was lucky enough to buy one of these during my Winter 2022-23 trip to Japan, when I visited the massive Itoya store in Ginza featuring two buildings making up 14 different floors. This pen features a copper colored clip and looks absolutely gorgeous.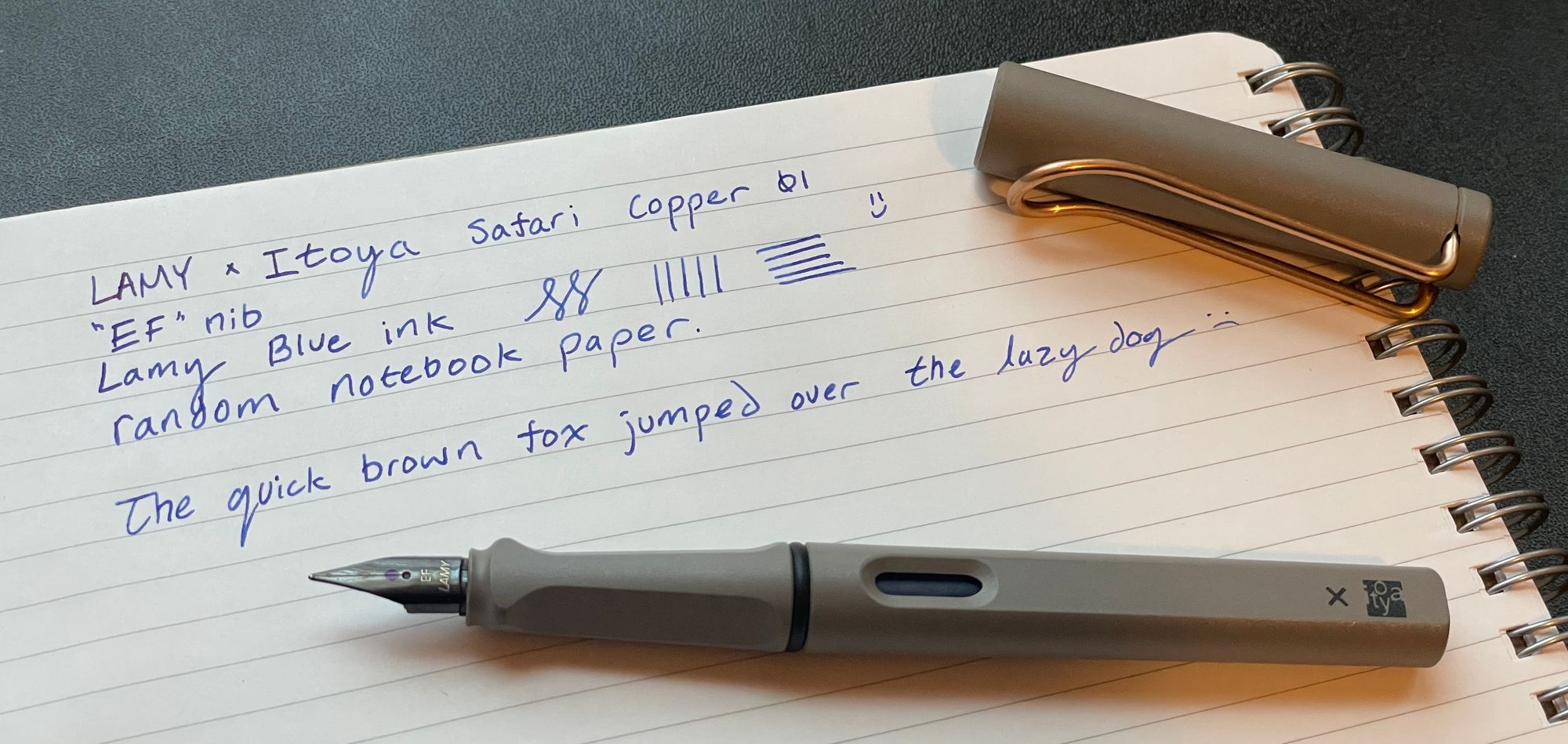 For the most part, this pen is a typical Lamy Safari. I got mine in an Extra Fine nib size and have had absolutely no issues with writing in daily use. However, it's definitely more expensive than standard editions. Nowadays, you can easily find the Lamy Safari at retailers for under $30 USD, but this special edition set me back 5,500 JPY (~$40 USD).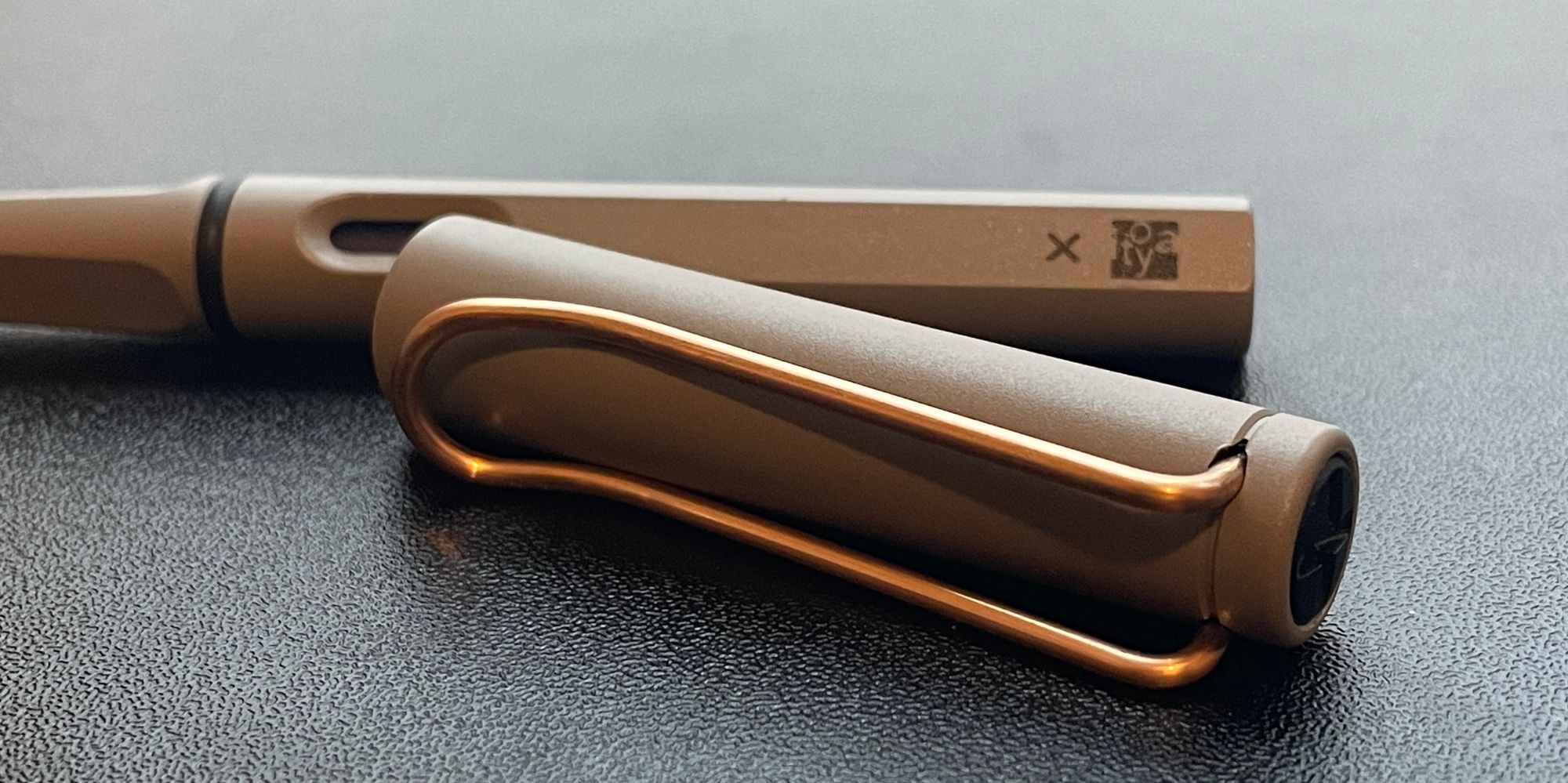 This pen was available for purchase from early December to late January and, unfortunately, now only available for purchase through resellers on platforms for huge markups (currently they're trying to sell at ~$70 USD) and I'd stay away from those. I mean, this pen is really cool, but spending near gold-nib prices for a Lamy Safari is absurd.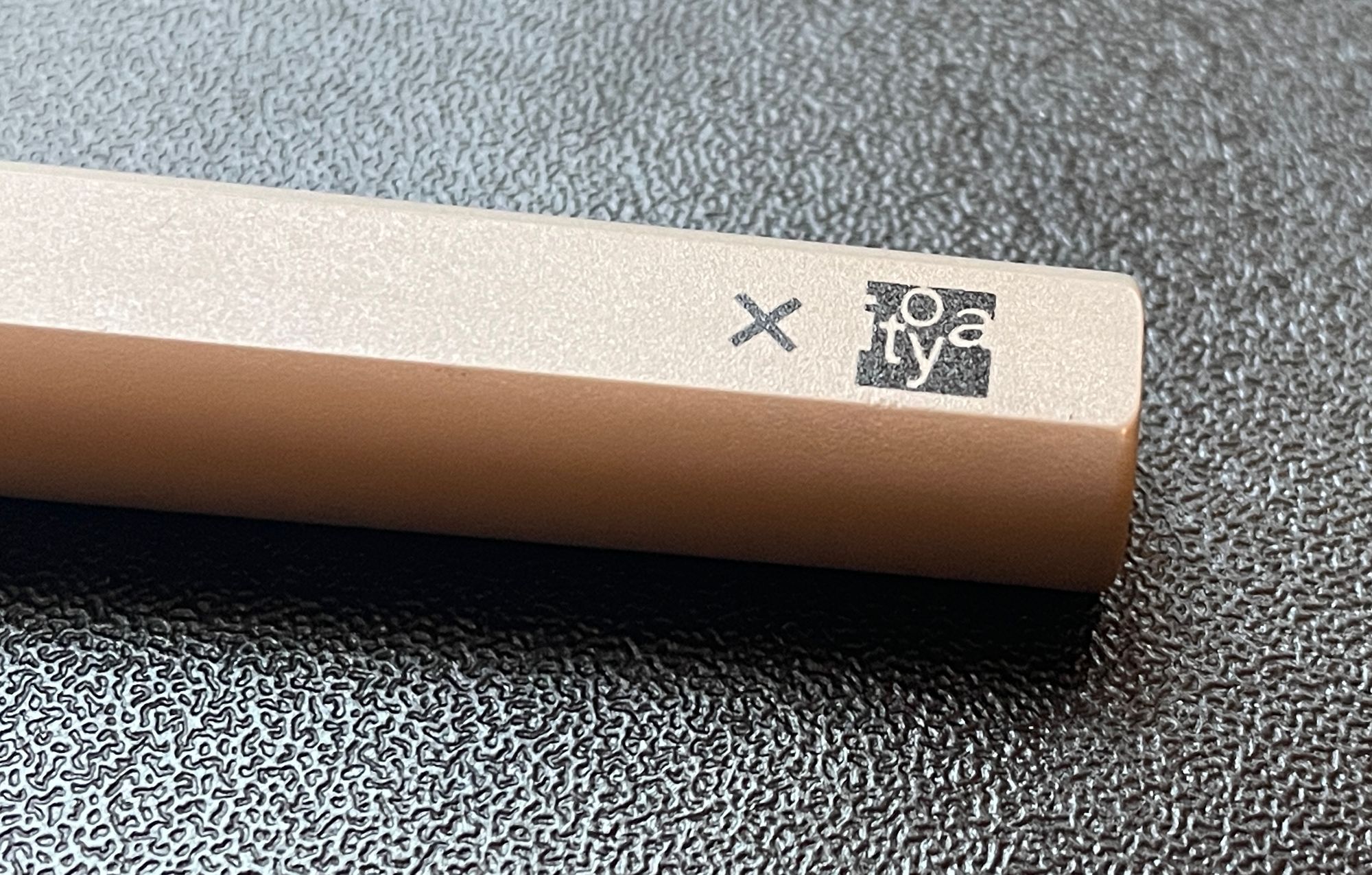 On the lower barrel of the pen lies the Itoya logo, solidifying the collaboration. It's beautiful and makes this specific Safari unique, but it's hidden when posted, which is a little funny to me. I've been everyday carrying this pen for around a month (i promise to be more careful in the future), and there are no noticeable scratches anywhere, which is impressive.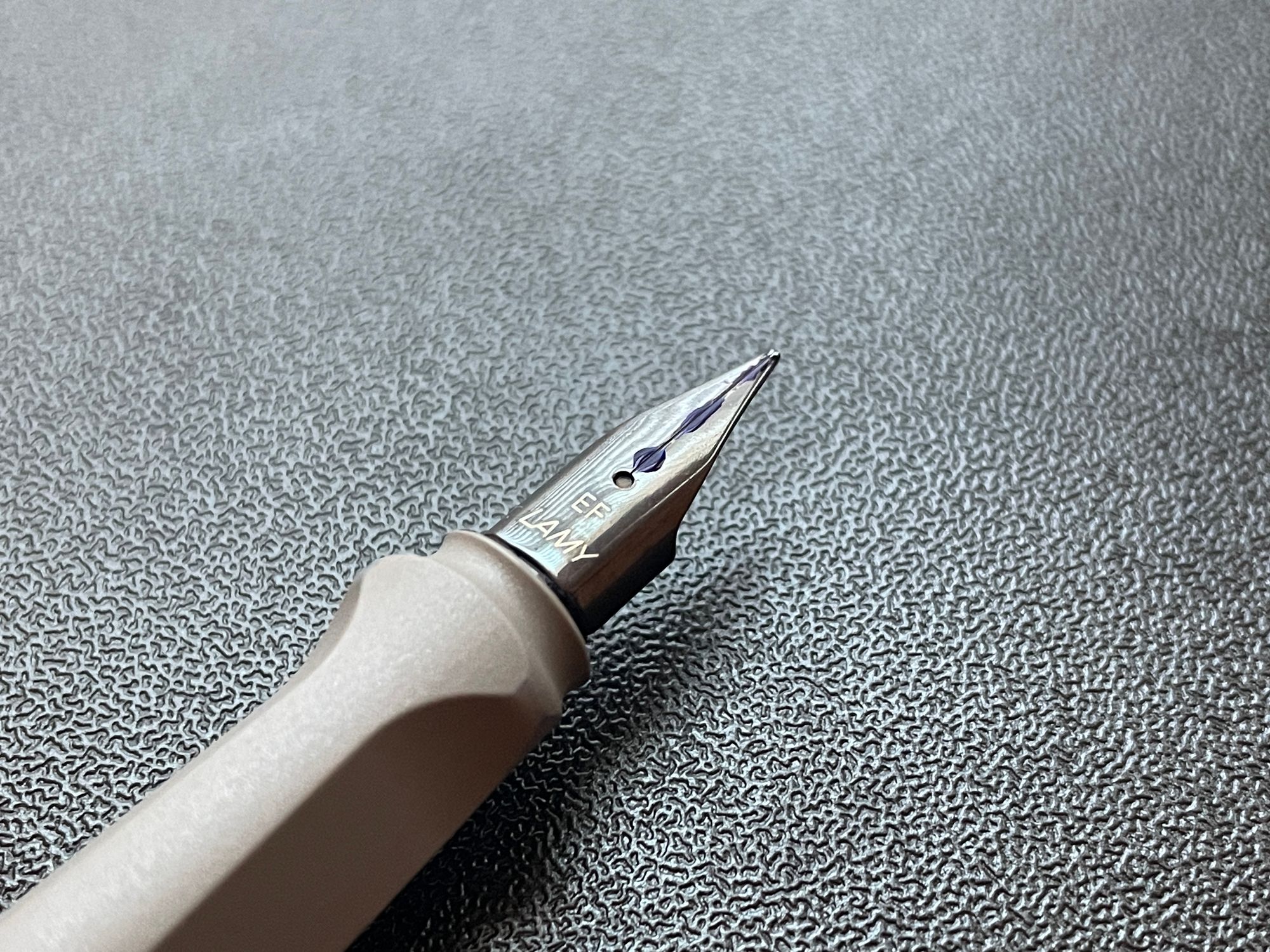 Besides these features, this Lamy Safari is otherwise pretty typical. It feels fantastic in hand and easily one of my most used fountain pens so far in 2023. Usually, when I use a steel Extra Fine nib in this price range, it's pretty scratchy. Lamy's isn't, but this also may be because their nibs tend to run around a size broader than the competition. Either way, for the Safari's price, I'm not complaining.
The pen feels comfortable both posted and unposted, although I tend to use it unposted more often due to personal preference – I prefer the smaller size of the unposted body.
I mean, this is a classic and most fountain pen enthusiasts have owned a Lamy Safari or a variant of it, such as the Lamy AL Star or LX. Most Lamy fountain pens, including the Safari, use the Z50 nib, and can be upgraded to 14k gold nibs, such as the Z57 (I know, the names are extremely confusing). However, keep in mind these nibs are small and pretty expensive for pens such as the Safari. The 14k nibs can be bought for ~$100, and using them on $30 Lamy Safaris is a little strange.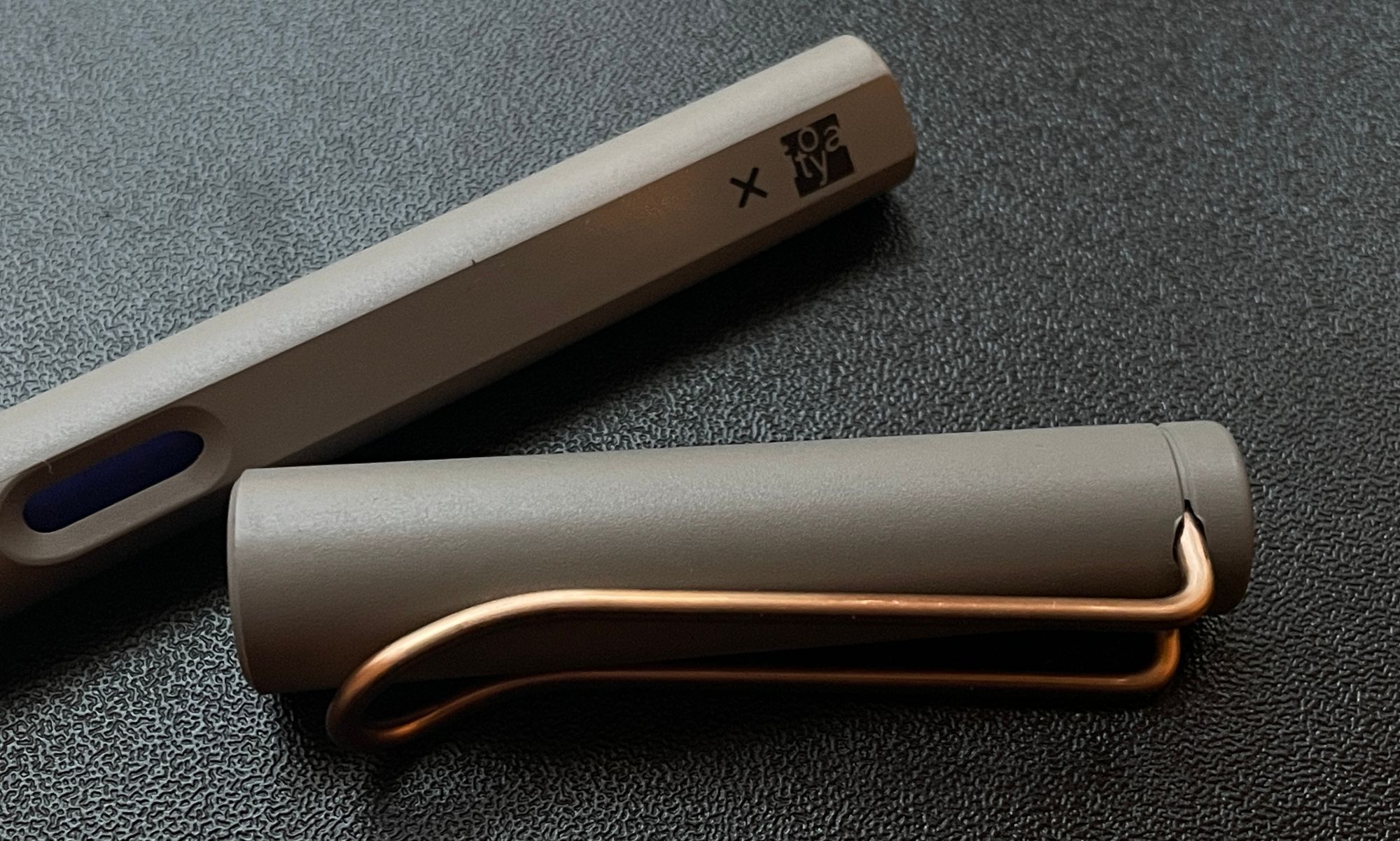 Regardless, this special edition Lamy Safari is absolutely amazing and definitely one of my favorite colors of the Safari. Unfortunately, they're not easy to find in the US without paying tremendously marked up prices, so I'd stay away for now. Maybe in the future similar editions featuring a copper-toned clip will return.
I bought this pen directly from Itoya in Ginza during a trip to Japan and was not compensated for this review.