Review: The Kaweco Sport Iridescent Pearl Fountain Pen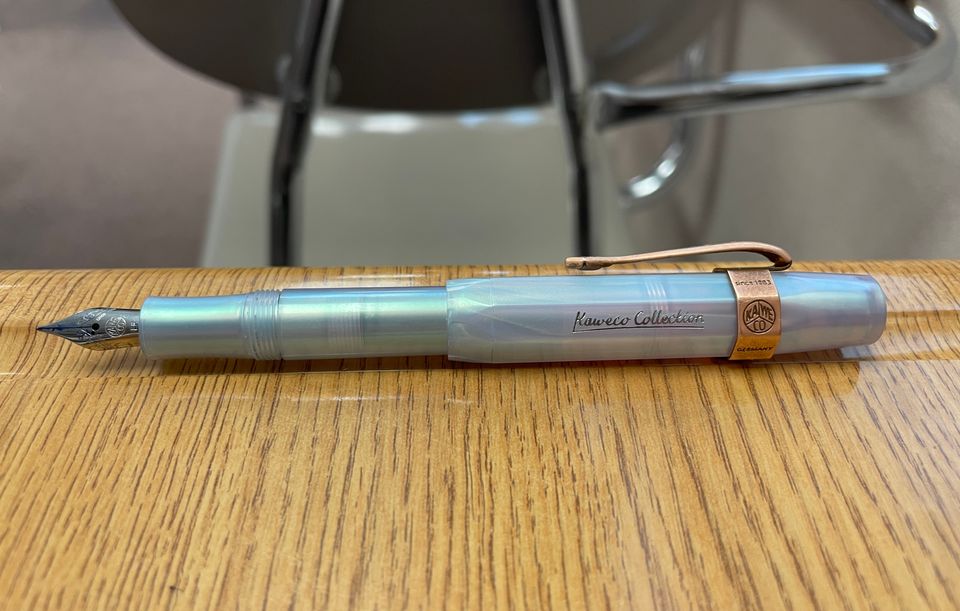 Initially pretty hard to get, Kaweco's hottest Collector's Edition Sport - the Iridescent Pearl edition - now finds itself in many stores worldwide. Firstly, I have to say that this thing is absolutely gorgeous and the hype that this fountain pen receives is definitely warranted. The cherry on top? The pen's reasonable price tag of $27.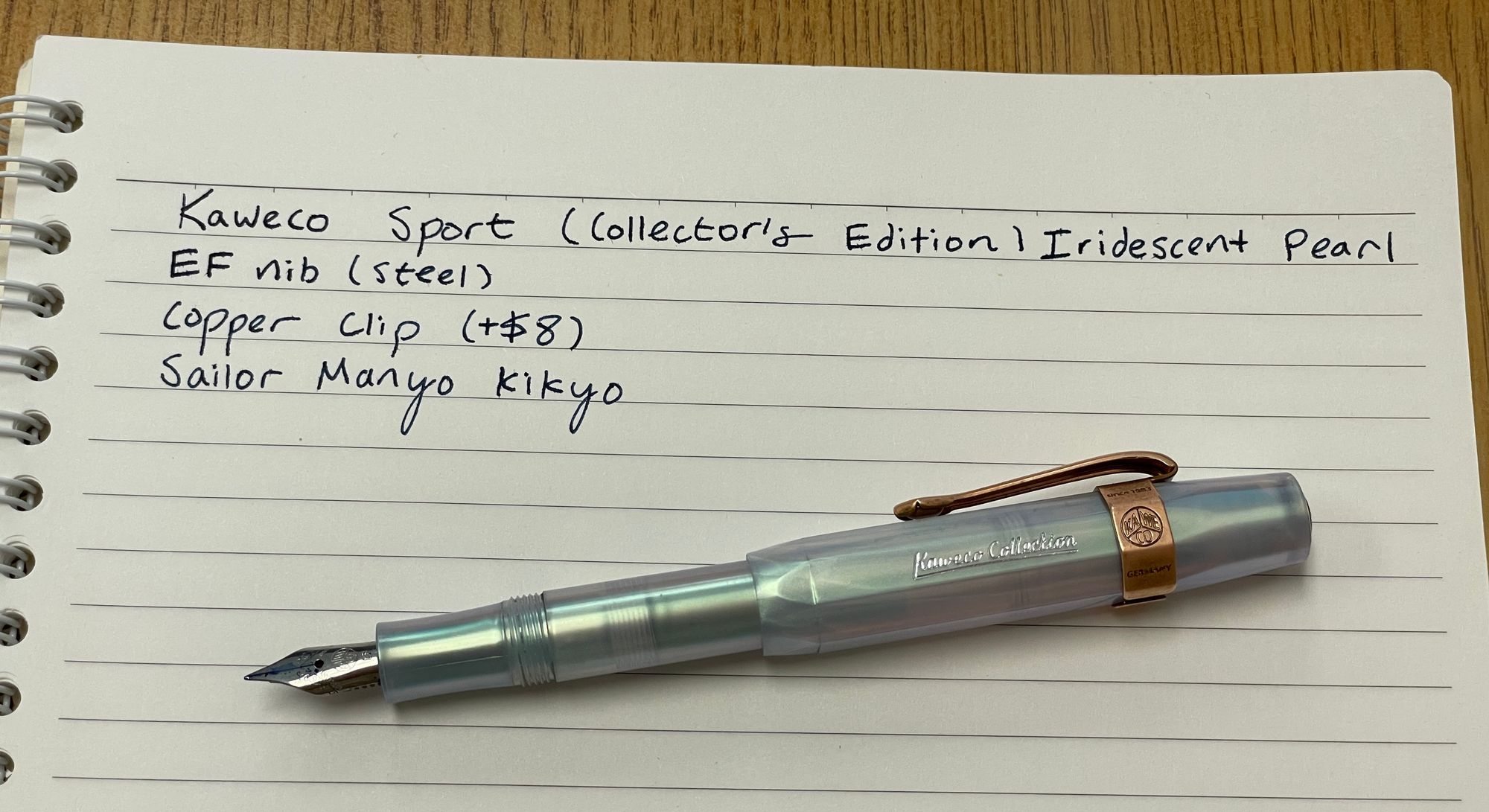 For my pen, I opted for an additional clip for ~$8. The copper pairs well with the mesmerizing pearl. My preferred ink in this pen is Sailor Manyo Kikyo, a dark blue ink with a hint of red. The overall quality of the pen is what you'd expect from a Kaweco Sport – although it's nothing to write home about, the pen is solid enough to be comfortable for daily use. It's lightweight and the steel nib that comes included writes pretty smoothly even with the Extra Fine nib.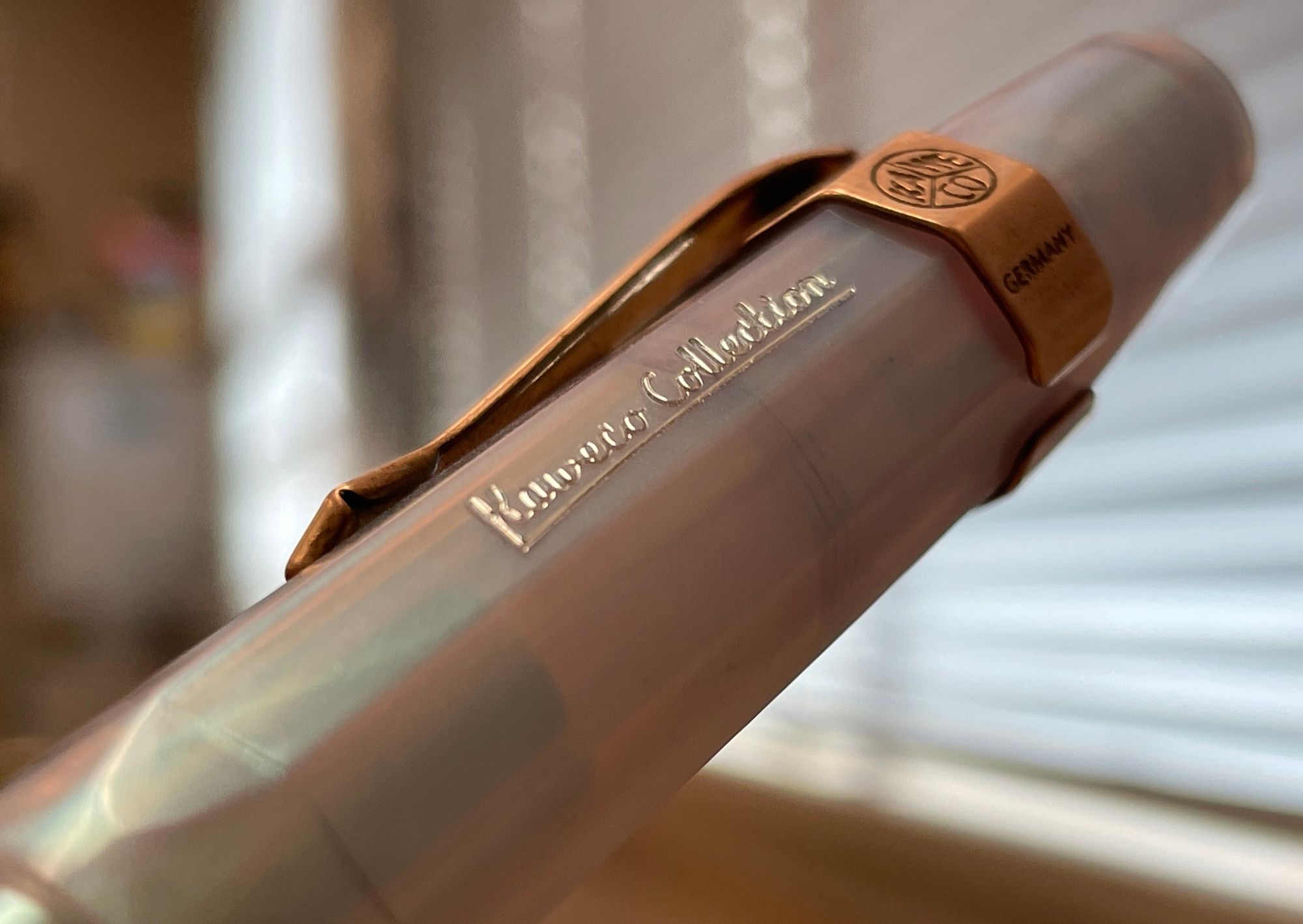 The pen, although made of cheaper plastic with noticeable molding marks, is still able to catch anyone's eye with the beautiful color properties of the material. It features the same components as a standard Kaweco Sport, but with shimmering material and "Kaweco Collection" engraved on the barrel to signal that this is a Collector's Edition. Being only a few dollars more than a standard edition, it's no wonder why these have been flying off the shelves since their release in Spring 2022.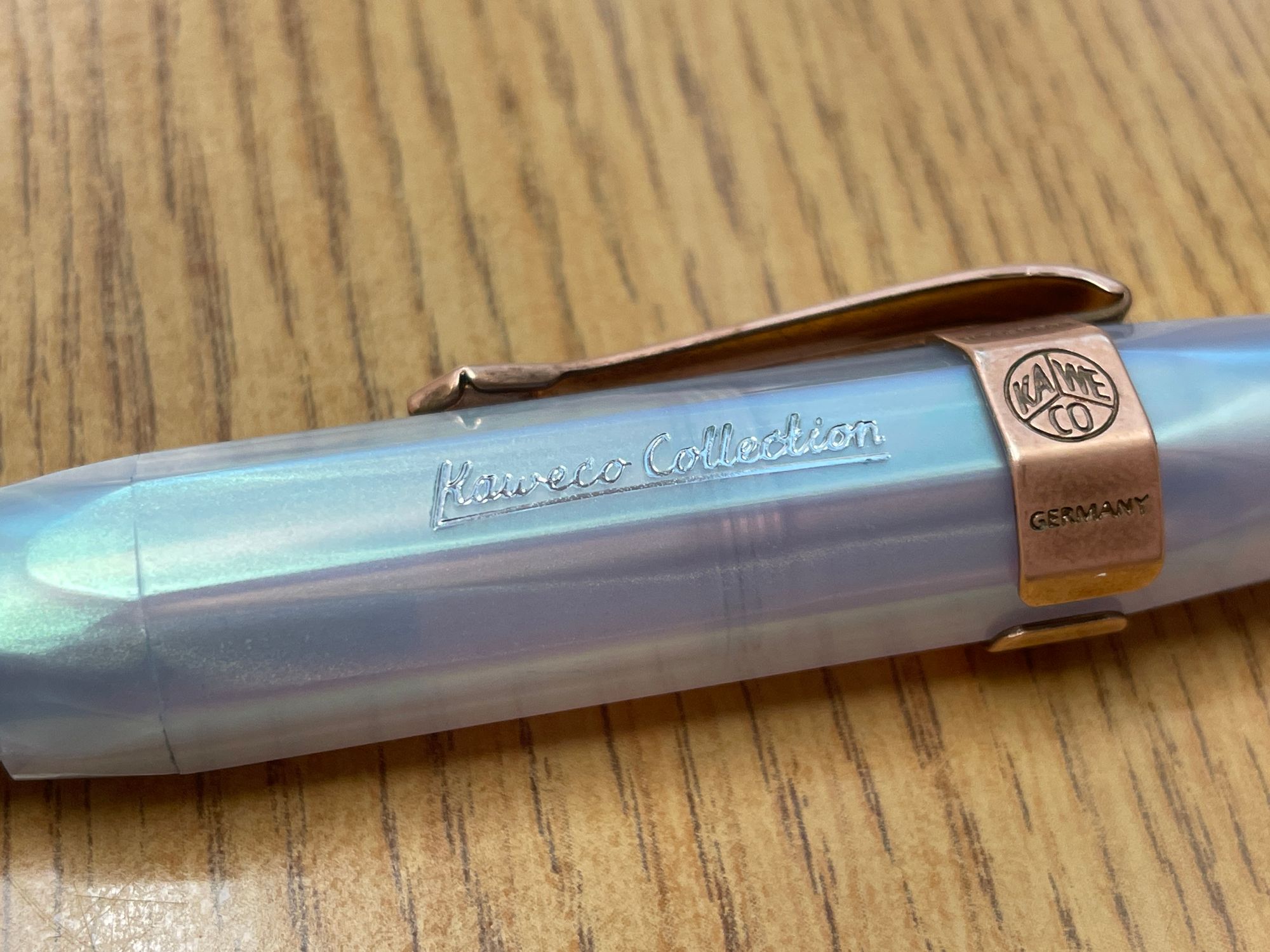 For those unacquainted with the Kaweco Sport, it's a unique lightweight pocket pen that is only suitable for use when posted. It's only a few inches long when capped, and can transform into a full-sized pen when posted. In daily use, it's comfortable to use.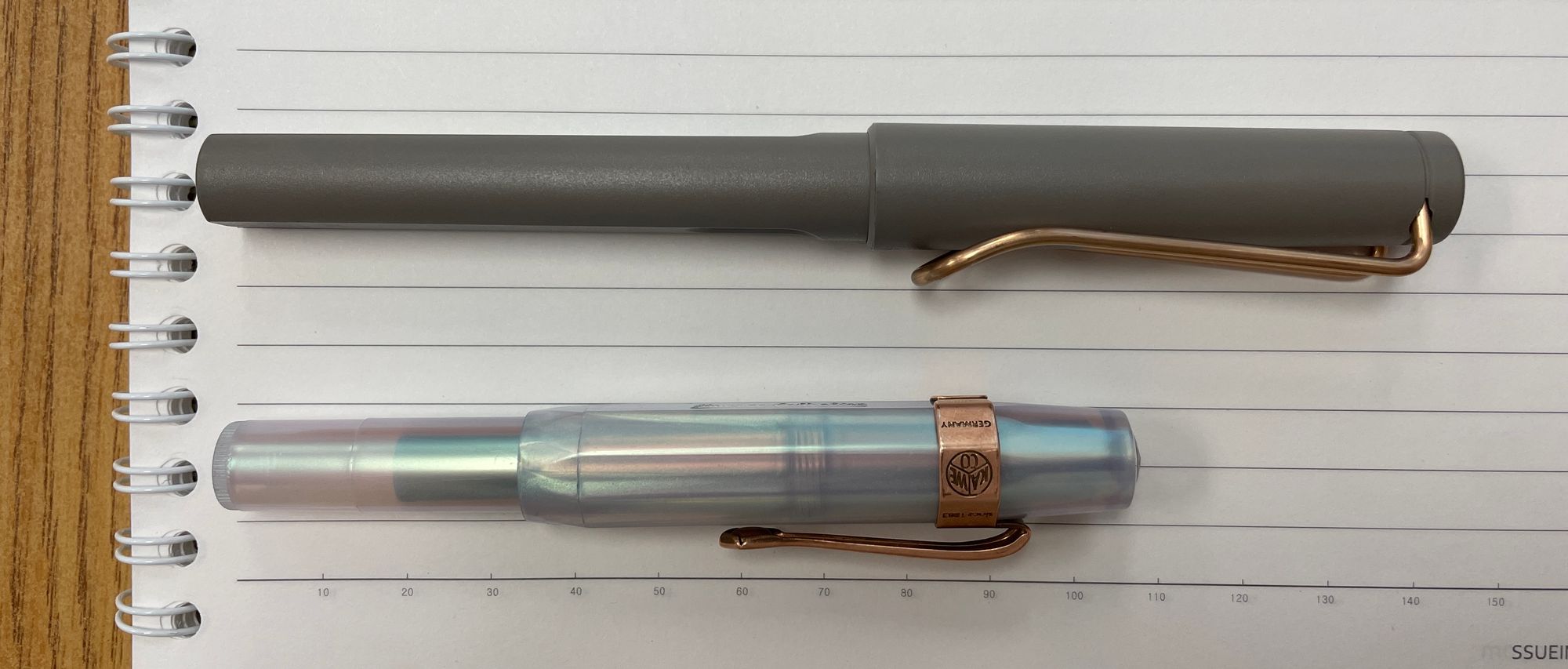 However, I'd be wary of the small ink capacity. Given the lack of space, using one of the proprietary Sport converters isn't a good idea and you'll run out of ink very quickly. I recommend taking one of the included cartridges and refilling it with your favorite ink with a syringe, as that will last you much longer.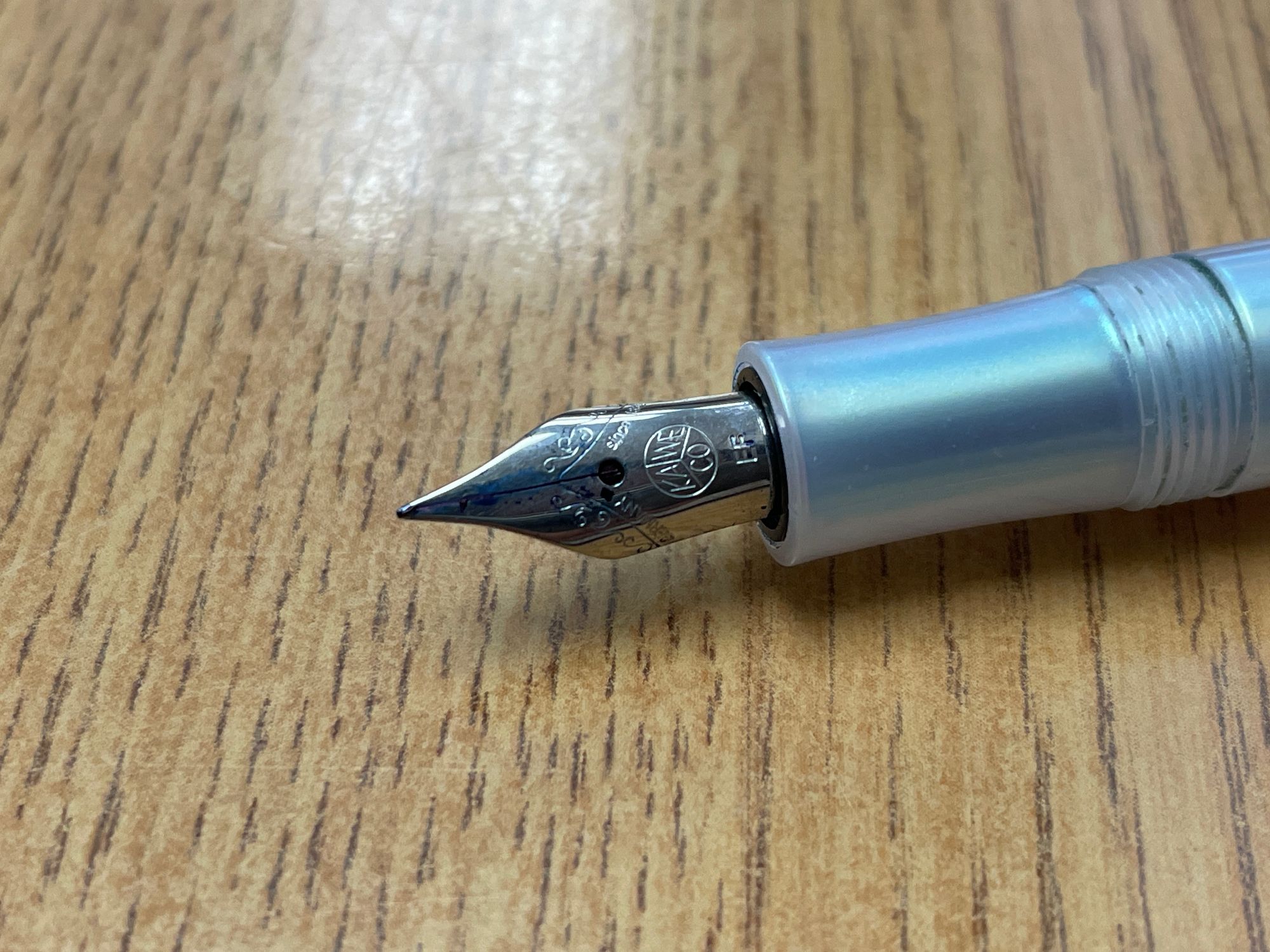 The Kaweco Sport Iridescent Edition is a great entry-level fountain pen with a unique shine to it that is sure to bring joy to all who use it. From avid pen collectors to beginners looking for their first fountain pen, the Sport definitely has a place in everyone's collection.
I bought this pen from Maido Stationery in Japantown, San Francisco. I was not compensated for this review by anyone.