Comparison: Rotring 600 vs. Rotring Rapid Pro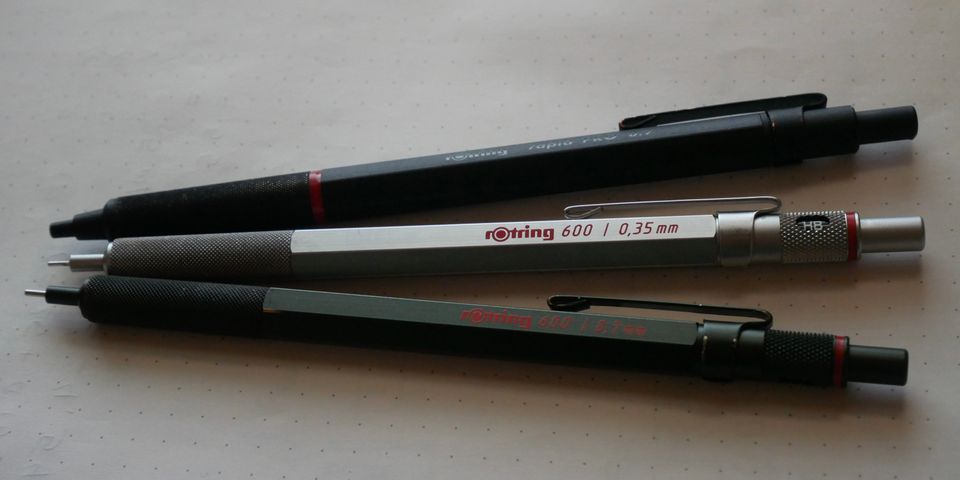 The Rotring 600 and the Rotring Rapid Pro are higher-end models in the Rotring lineup. They both feature mostly metal components while having some plastic parts. Although these two models are available in various styles, such as ballpoints, for the sake of this comparison, I'll be focusing on the mechanical pencil variants of the products.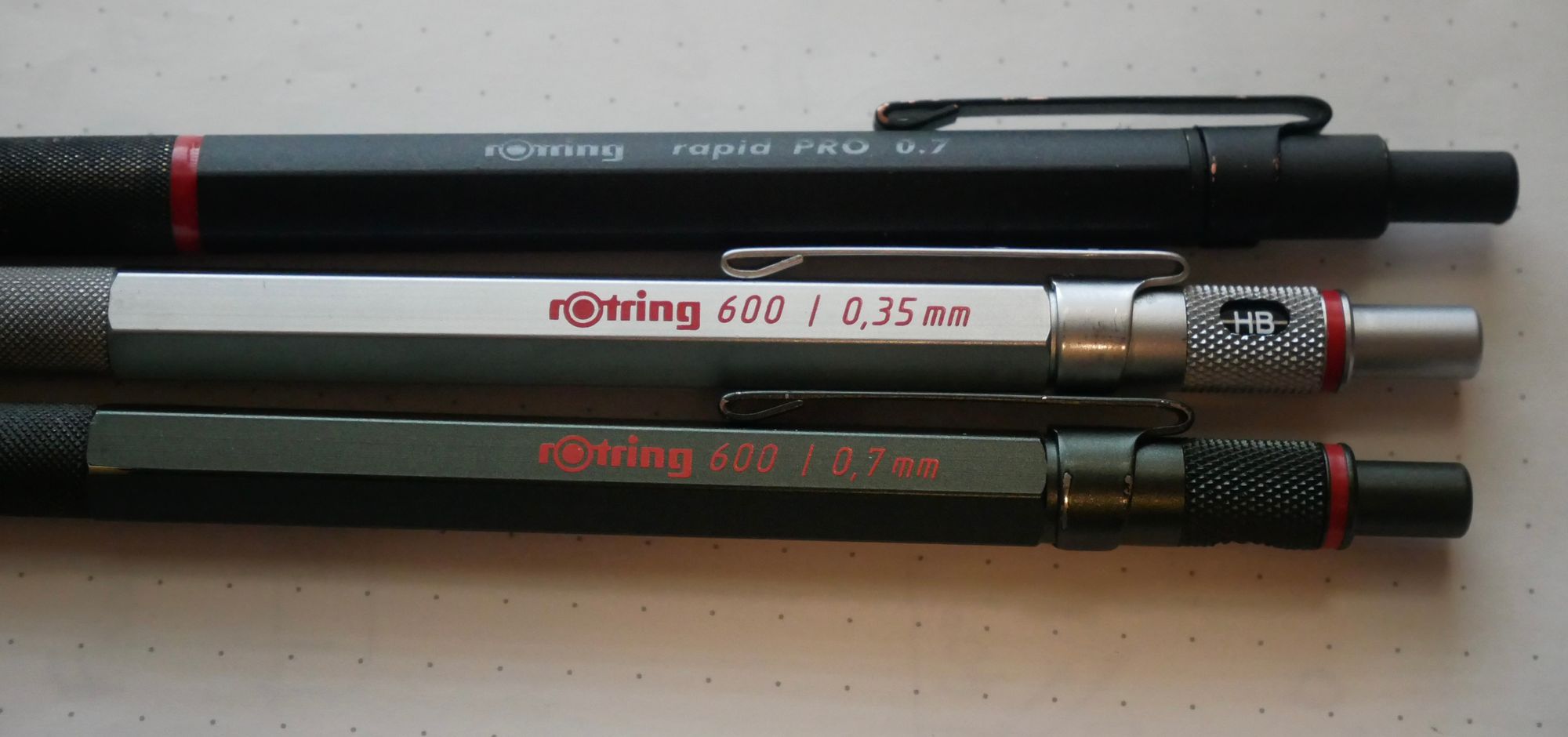 General Overview
Rotring 600
The Rotring 600 is a hexagonal-shaped mechanical pencil that is one of the most well-known throughout the community. It has an amazing knurled grip with a high-quality finish throughout the pencil, giving it a premium feel. It is available in a wide variety of lead sizes, from 0.35 mm (equivalent to 0.3) to 2.0 mm (there used to be a 0.9 mm version, but it seems to be discontinued). My full review can be found here.
Rotring Rapid Pro
The Rotring Rapid Pro is a lesser-known model in the Rotring mechanical pencil lineup. It features a smoother body with a knurled grip, as well as a lead-guard mechanism to prevent breakage. The Rapid Pro mechanical pencil is available in a smaller range of lead sizes – from what I've seen, it has only been offered in 0.5 mm, 0.7 mm, and 2.0 mm. My full review can be found here.
Build Quality
The build qualities of both the Rotring 600 and the Rapid Pro are very solid. They both feature extremely durable bodies and after owning multiple of each pencil, I have yet to encounter a major issue with them. Rotring is well-known for its extremely high build quality, which is reflected in my experiences with the 600 and the Rapid Pro.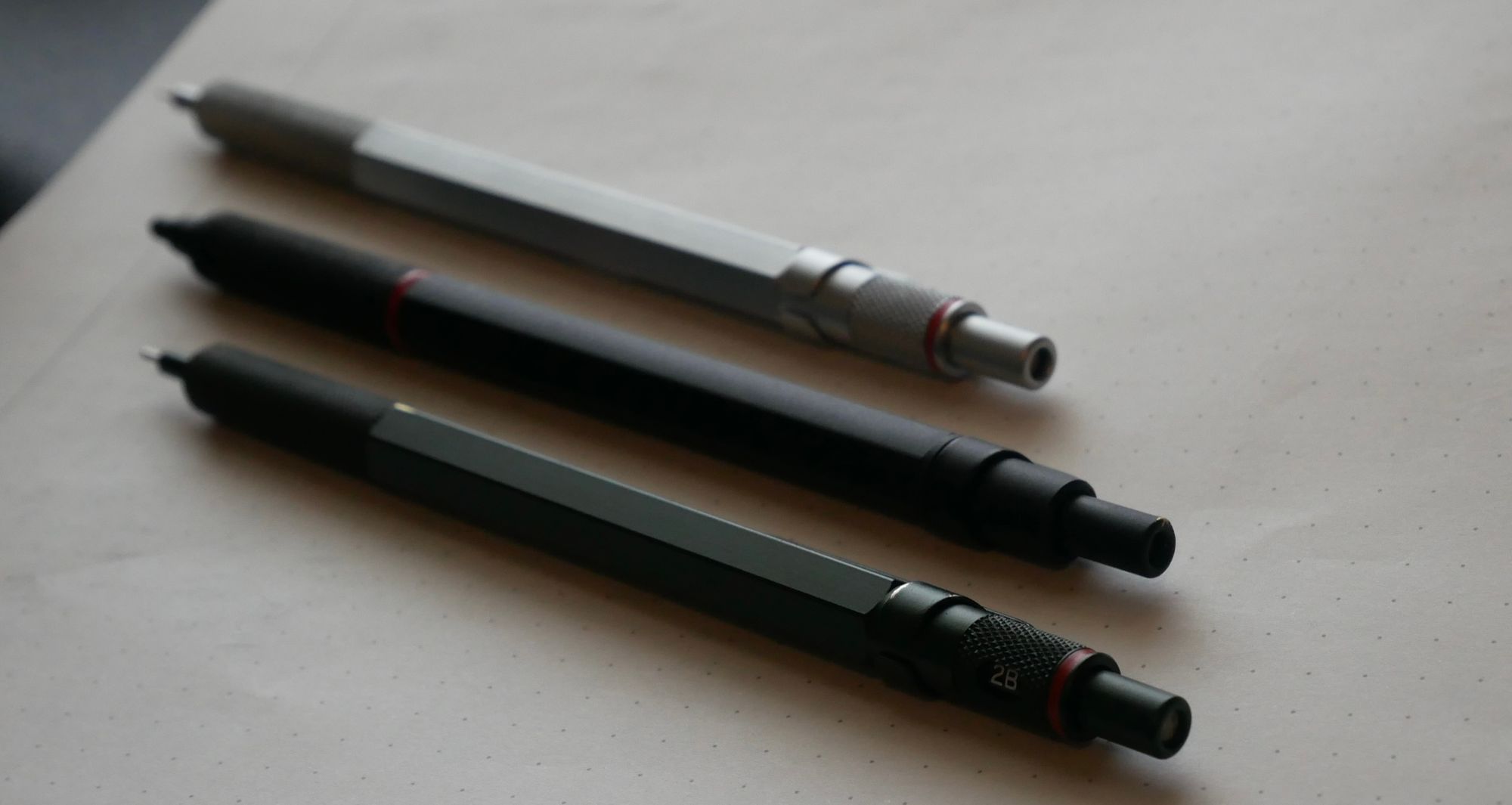 Writing Experience
Rotring 600
Writing with the Rotring 600 is extremely solid and feels reliable. The writing experience is stiff but not uncomfortable. The knurled grip enables an easy grip, but the full metal body may be uncomfortable to use for prolonged periods of time. With the Rotring 600, there aren't any "bells and whistles." What you see is what you get: quality and reliability in writing.
Rotring Rapid Pro
The Rotring Rapid Pro also provides a solid writing experience. However, the Rapid Pro's writing experience is noticeably different from the Rotring 600. It features a lead guard mechanism that cushions the lead in order to prevent breakage. The writing experience of this mechanical pencil feels like an upgraded Zebra DelGuard.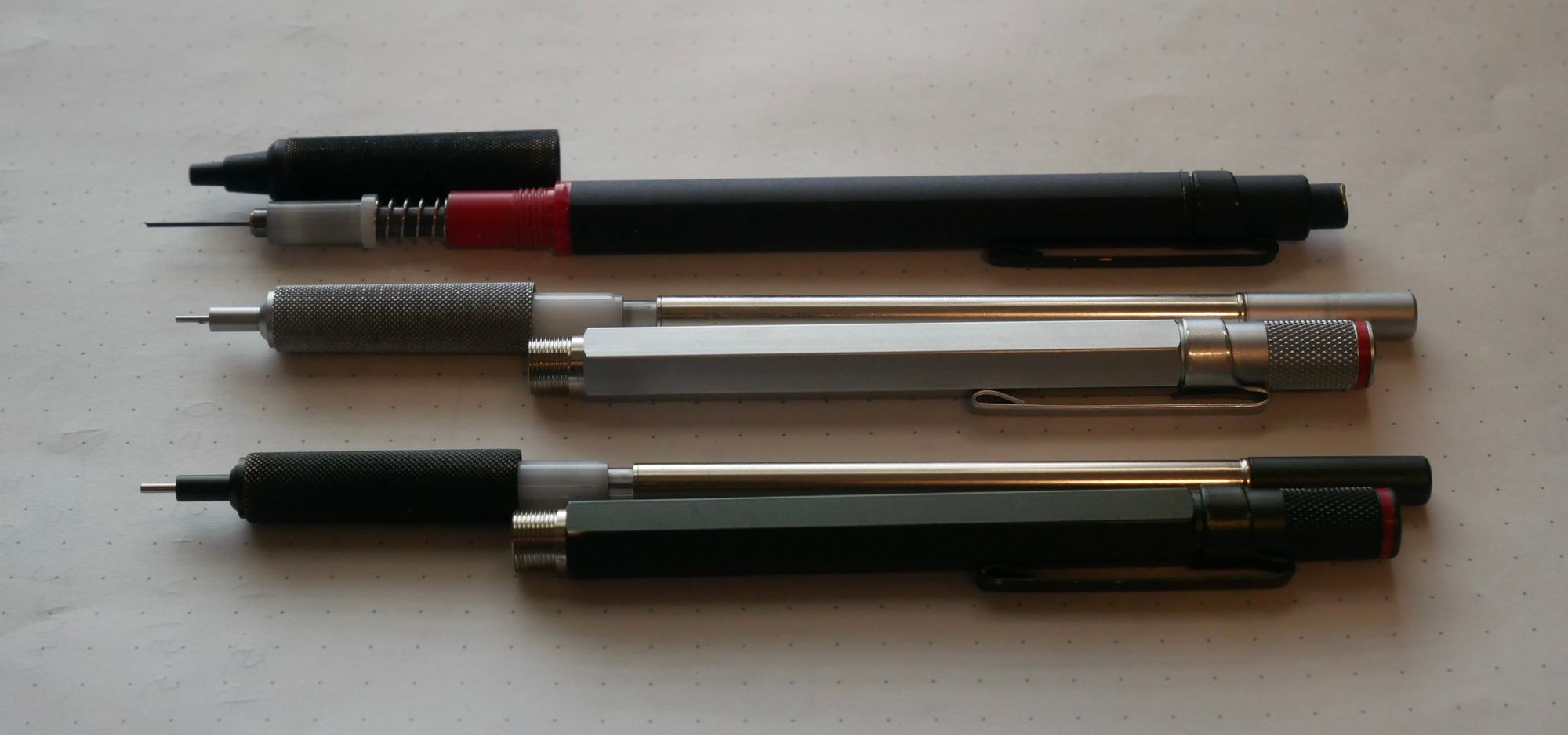 Rotring 600
Benefits
A wide variety of lead sizes
Iconic design
Heavyweight body
Cool limited editions, such as the Loft Yellow Rotring 600
Drawbacks
Fragile nib (bends when dropped due to the weight of the body)
Plastic internals
Rotring Rapid Pro
Benefits
A smooth and sleek body
Heavyweight body
Lead-guard mechanism
Retractable nib (won't break easily!)
Drawbacks
It feels a bit clunky to use
The grip and the barrel are connected by a piece of plastic
Plastic internals
Smaller range of lead sizes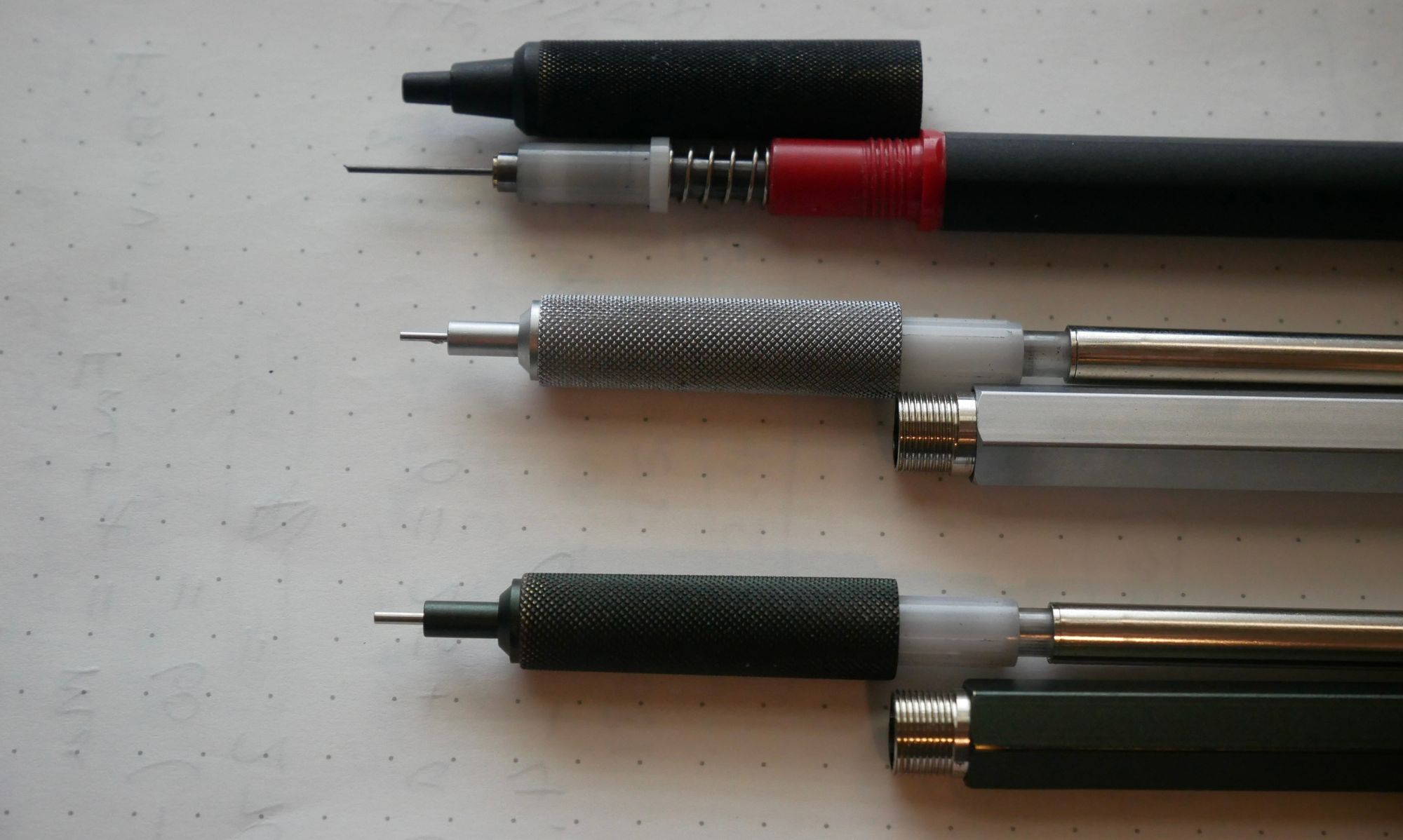 So... What should you buy?
If you're looking for a solid writing experience for precise work, the Rotring 600 is definitely the way to go. However, for general use cases, I'd use the Rotring Rapid Pro due to its durability and the comfortable lead guard mechanism. Although the Rotring 600 is significantly popular in the community, the Rotring Rapid Pro is a solid competitor to the 600, and it comes down to the use case. If you need a solid, precise pencil (or a wider range of colors), the 600 is better. However, if you are looking for a reliable daily writer, I'd recommend the Rotring Rapid Pro.