Review: The Rotring 600 Mechanical Pencil

You can't get too far down the world of mechanical pencils without encountering the Rotring 600. It's an iconic pencil, and there's a solid reason why. Offered in many colors, including sought-after limited edition models, the Rotring 600 is a staple in many collections of stationery lovers. However, there are a few key points to note before purchasing one of these mechanical pencils.

I own two Rotring 600s - a green, 0.7mm model and a silver, 0.35mm model. The finishes on the two pencils are very different; the green one has a textured coating that makes it easier to grip, while the silver one has a very smooth, slippery finish. While writing, I haven't noticed any differences resulting from the differences in finish since the knurling on each pencil feels relatively the same.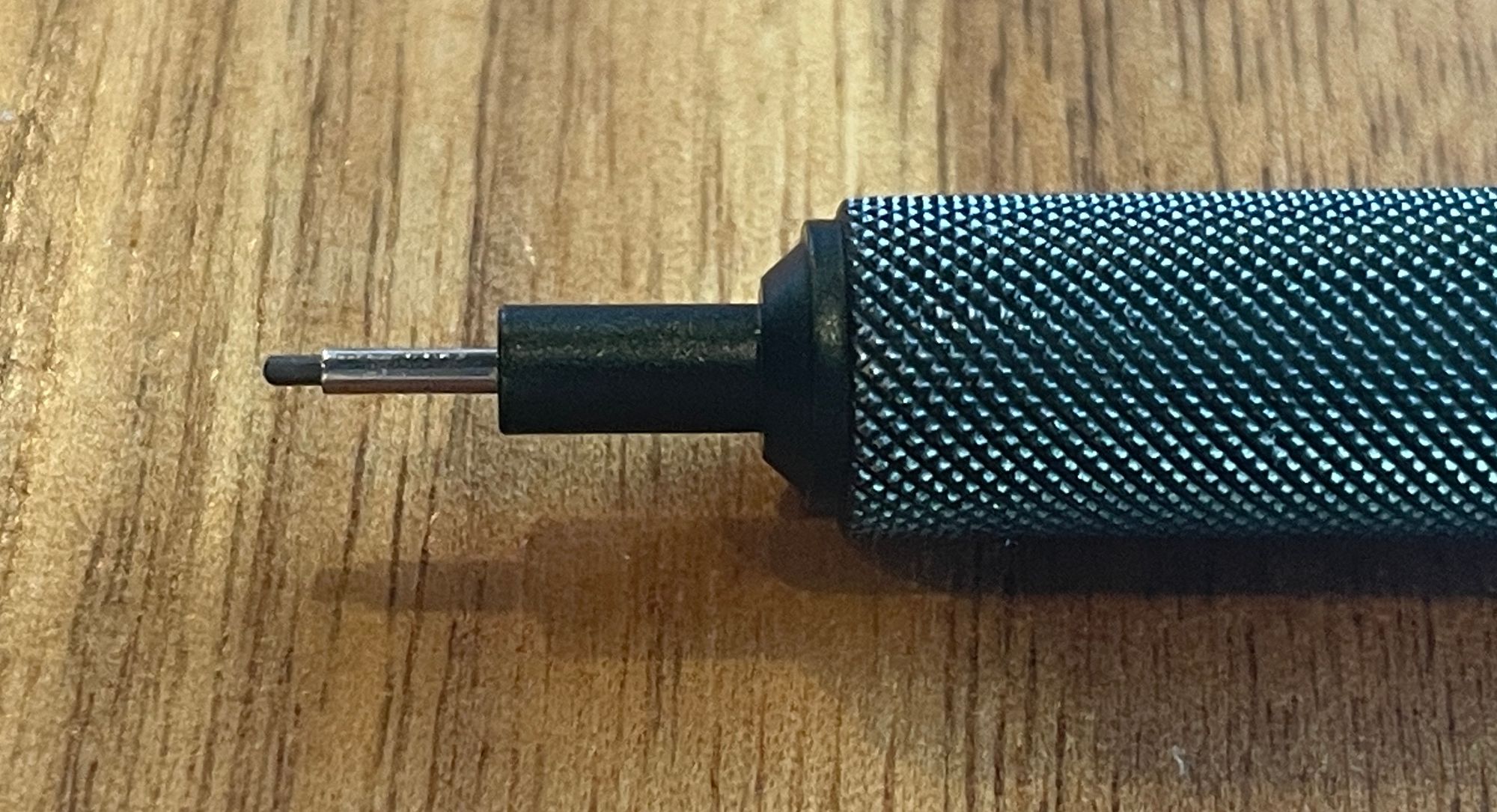 The lead advancement mechanism on this pencil is excellent. Two clicks create the perfect lead length for my taste – around a few millimeters. The pencil weighs approximately 22 grams and is heavy. Some of my peers dislike this pencil's colossal weight, and I find it suitable for everyday use, excluding extensive writing sessions.
However, the 0.35mm (the same as 0.3mm) model has many flaws, and I recommend staying away from it. Given the heavy weight of the pencil, 0.3mm leads break extremely easily under any hint of pressure. I've also had issues with feeding lead into the pencil - often, the pencil wouldn't advance the lead, and it would stay in the body of the pencil. These issues are only present in the 0.35mm model. My 0.7mm model is perfect.

Handling this hunk of a pencil also requires special care. Many users have broken their 600s after dropping them on their fragile tips, bending them beyond repair. Given the massive weight of the pencil, there's a high chance of damage from every drop. You can order replacement tips online, but the price isn't low– it's $12.50 on JetPens. This is definitely something to keep in mind.
Besides this flaw, I thoroughly enjoy this pencil. It's high quality and gives a premium touch to a usually mundane tool. Compared to other higher-end mechanical pencils, the Rotring 600 has fewer flaws. I have never experienced a jam with my 0.7mm model, and it should be the same with the 0.5mm model.

I recommend this pencil for those looking for a heavier, nice quality pencil for drafting and not much for writing. The rigidness and weight of this pencil are great for shorter writing sessions and sketching, but the pencil may become unbearable for those who primarily use lighter writing instruments.
The price is almost as heavy as the pencil itself, but if you are looking for a excellent, good-quality writing tool that should last a long time, the Rotring 600 is it.