The 5 Best Mechanical Pencils Under $15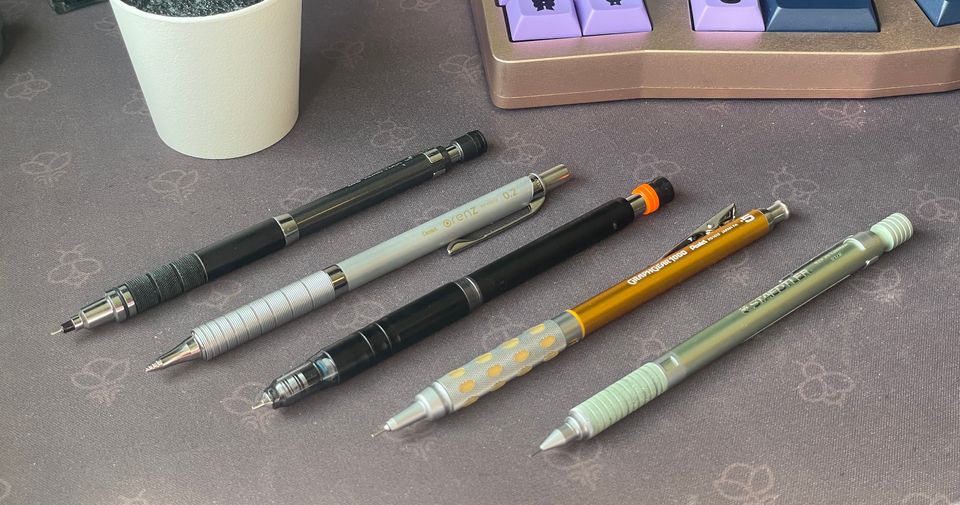 After being in the mechanical pencil community for years, I've garnered quite a bit of experience. From mainly impulse purchases (unfortunate, I know), I've seen most of what the mechanical pencil market in the current day has to offer and compiled a list of my favorite pencils for diving into the higher-end market.
The pencils that make up this list are priced under $15 and are excellent contenders for a step up from the traditional plastic BIC that breaks after 30 minutes. I revere all of them but keep in mind each has its positives and negatives. I'll keep this as concise as possible and will link any reviews associated with each pencil.
Purchase links provided are affiliate links. If you do decide to purchase any of these pencils, I ask that you use these to help me out :).
Anyways, let's start!
---
#5. Uni Kuru Toga Roulette

The Uni Kuru Toga was the first higher-end mechanical pencil I owned. I was delighted when I first got it, and I still love using it today. The rotating mechanism is fascinating and comfortable to use.
I already covered the Kuru Toga in depth here and still believe it's a fantastic mechanical pencil, especially for under $15. It features an "always sharp" mechanism that rotates the lead every time you press down.
I'm putting the Kuru Toga at #5 because of the plastic barrel, which isn't necessarily a bad thing – it keeps the pencil lightweight. However, this pencil is well-respected and loved by the community. If you're intrigued by the mechanism, go for it!
Purchase the pencil here! (Amazon link)
More Photos: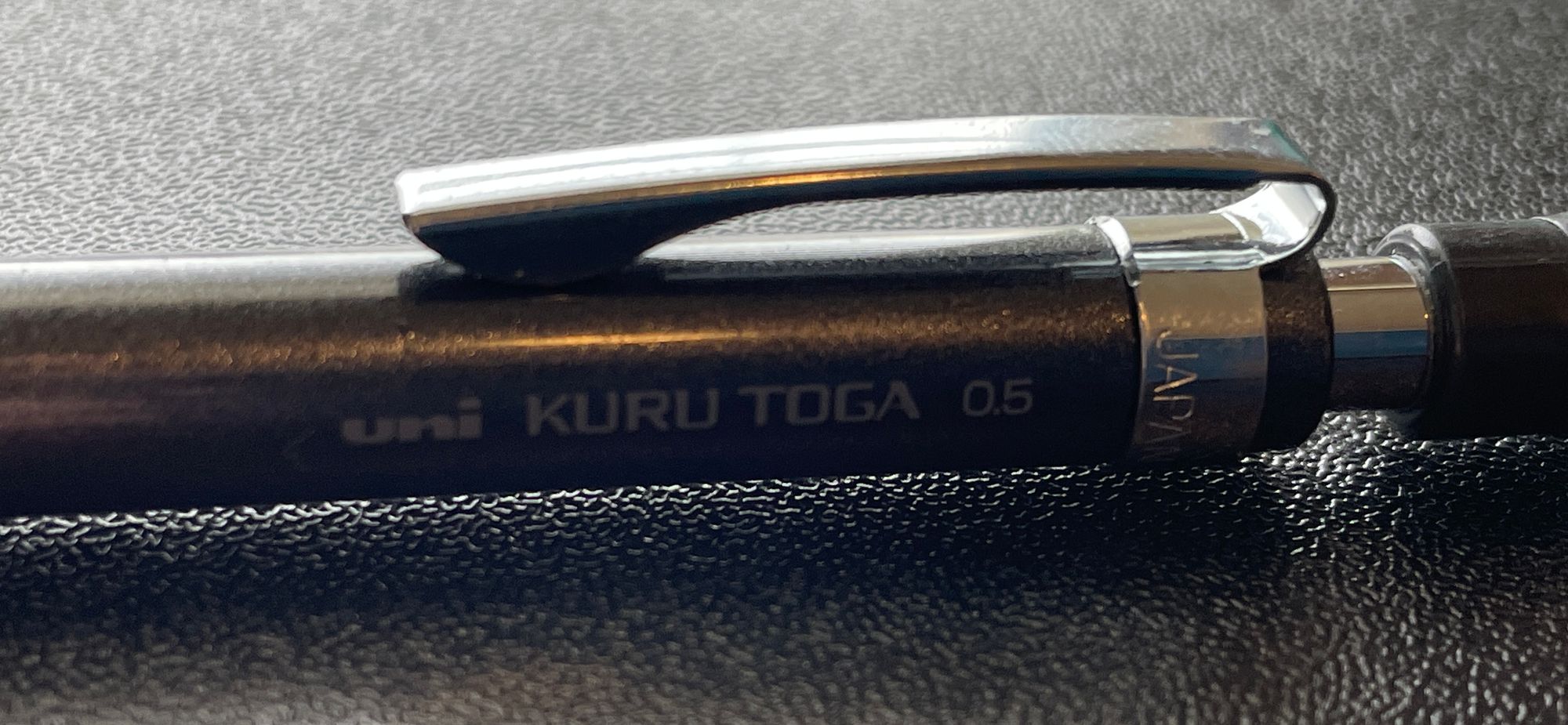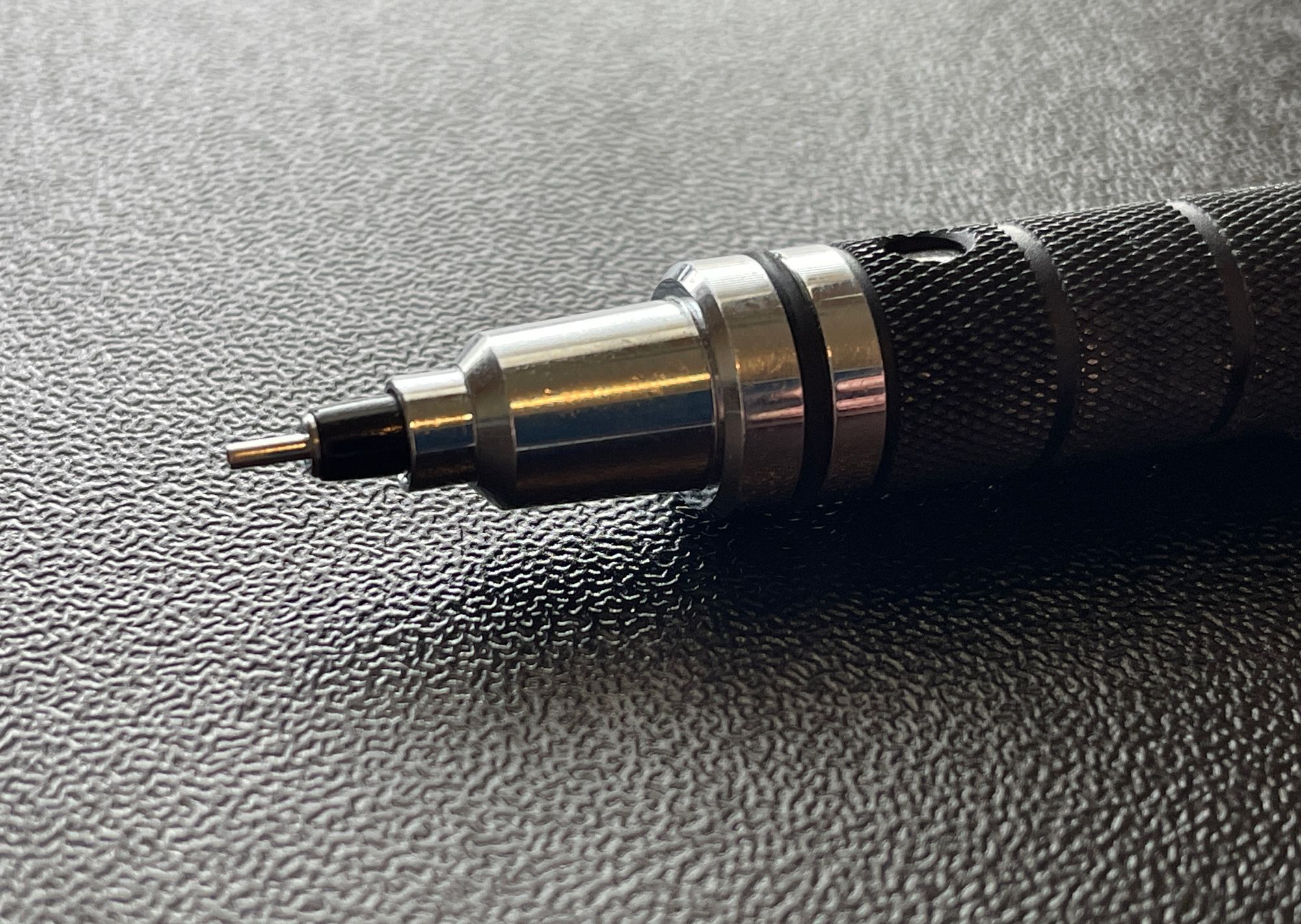 ---
#4. Pentel Orenz Metal Grip
The Pentel Orenz Metal Grip is the least popular pencil on this list. However, it deserves more attention than it gets. The metal grip on this pencil is one of my favorites. Unlike traditional knurling, the Orenz Metal Grip features comfortable horizontal rings that don't bite at my callus.
It's also the lightest offering on this list, but that doesn't mean it's bad. The center of gravity is located just behind the end of the metal grip, and the pencil doesn't feel unbalanced during use.
It features the auto-extending mechanism the Orenz is known for, where the nib automatically extends the lead when in contact with the paper. It's not for everyone, but this pencil is an extraordinary entryway to see if you'd be interested in the technology. There's also the Orenz Nero, a higher-end version of this pencil, available for ~$20.
It's a unique pencil that deserves more attention. I have mine in a 0.2 lead size, and Orenz Pencils are best used with smaller lead diameters due to the amount of protection the lead gets. If you buy one of these, go with 0.2 mm or 0.3 mm.
Purchase the pencil here! (Amazon link)
More Photos: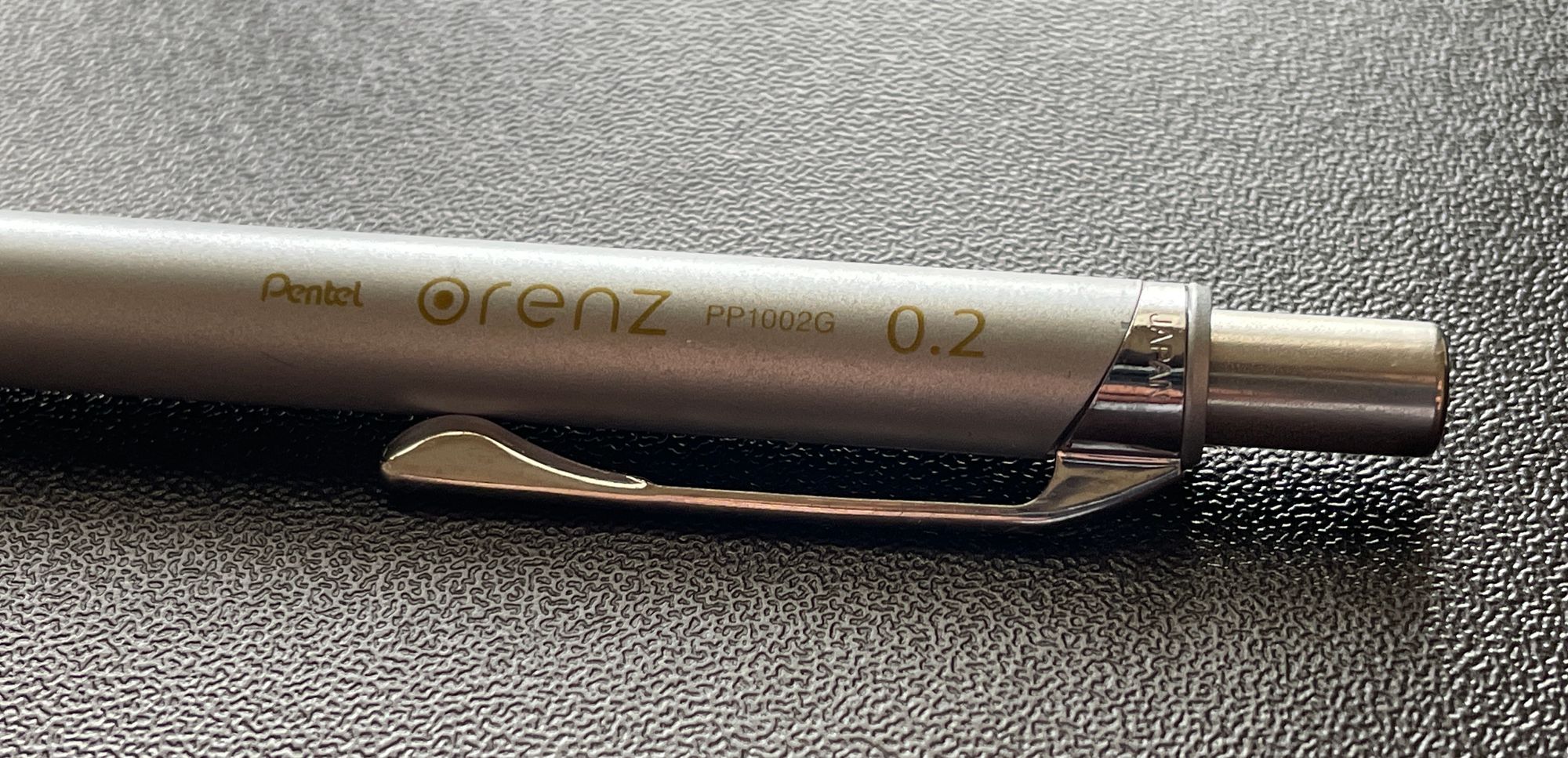 ---
#3. Zebra DelGuard Type-LX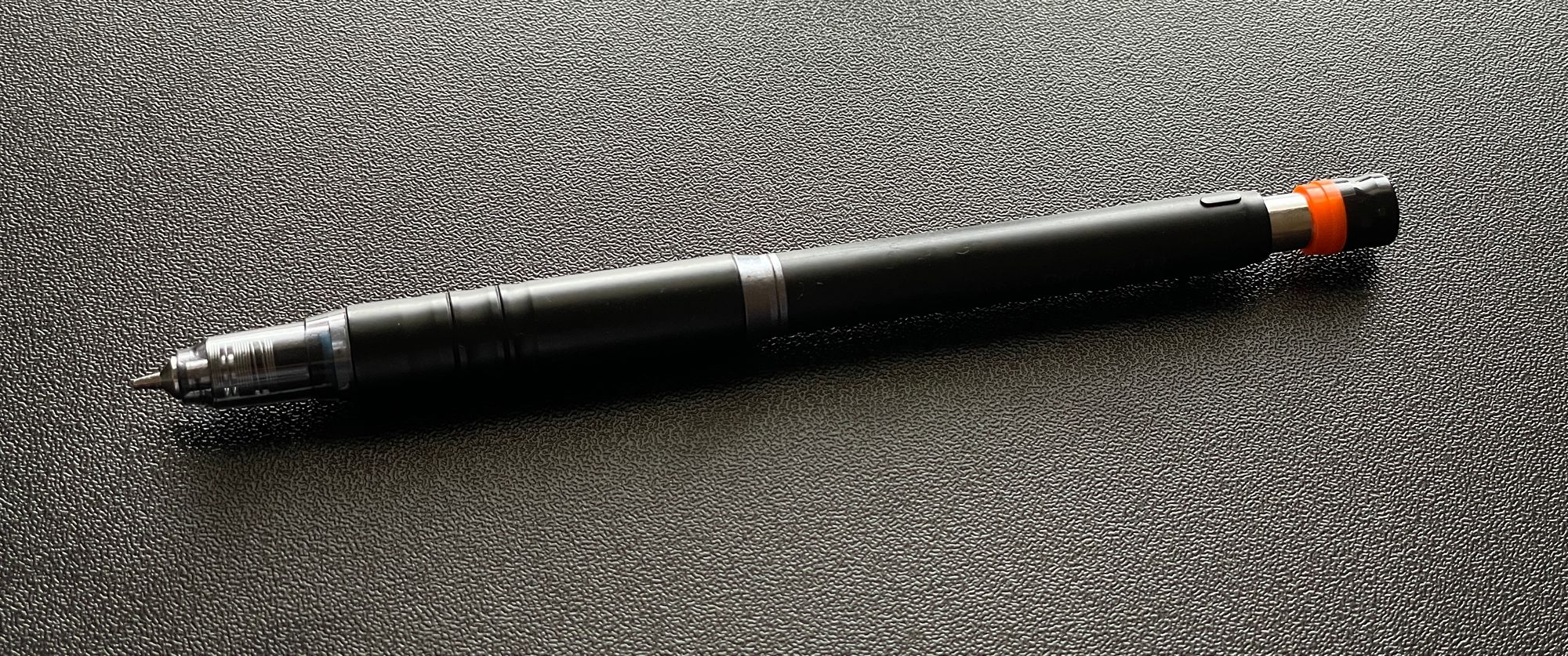 The Zebra DelGuard Type LX is the high-end version of a typical DelGuard. It's incredible to use. For heavier writers, this pencil is perfect. The extra money spent on this model goes towards a smoother, more premium feel and a brass barrel.
I own the standard DelGuard, the DelGuard Type-ER and this one. The LX is by far my favorite. Although there are some plastic components, the Type-LX feels polished and well-balanced. However, I broke the clip due to my carelessness, so be careful with it. That's the only downside.
The DelGuard series is expansive and comfortable to use. Unfortunately, unlike the standard DelGuard, limited edition variants of the Type-LX are scarce. If you buy one of the Type-LXs, there would likely be no limited editions, if you're into them.
Purchase the pencil here! (Amazon link)
More Photos: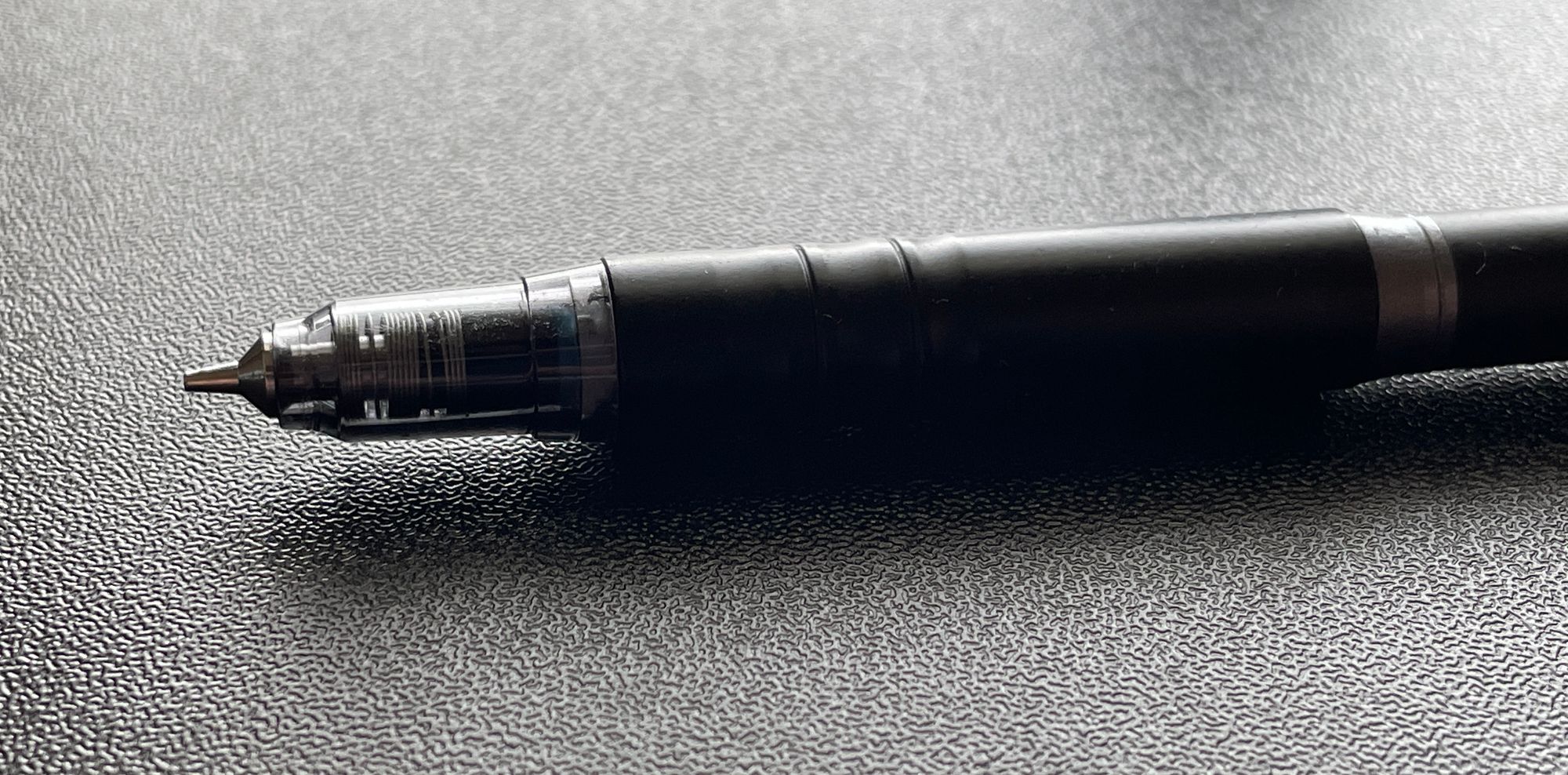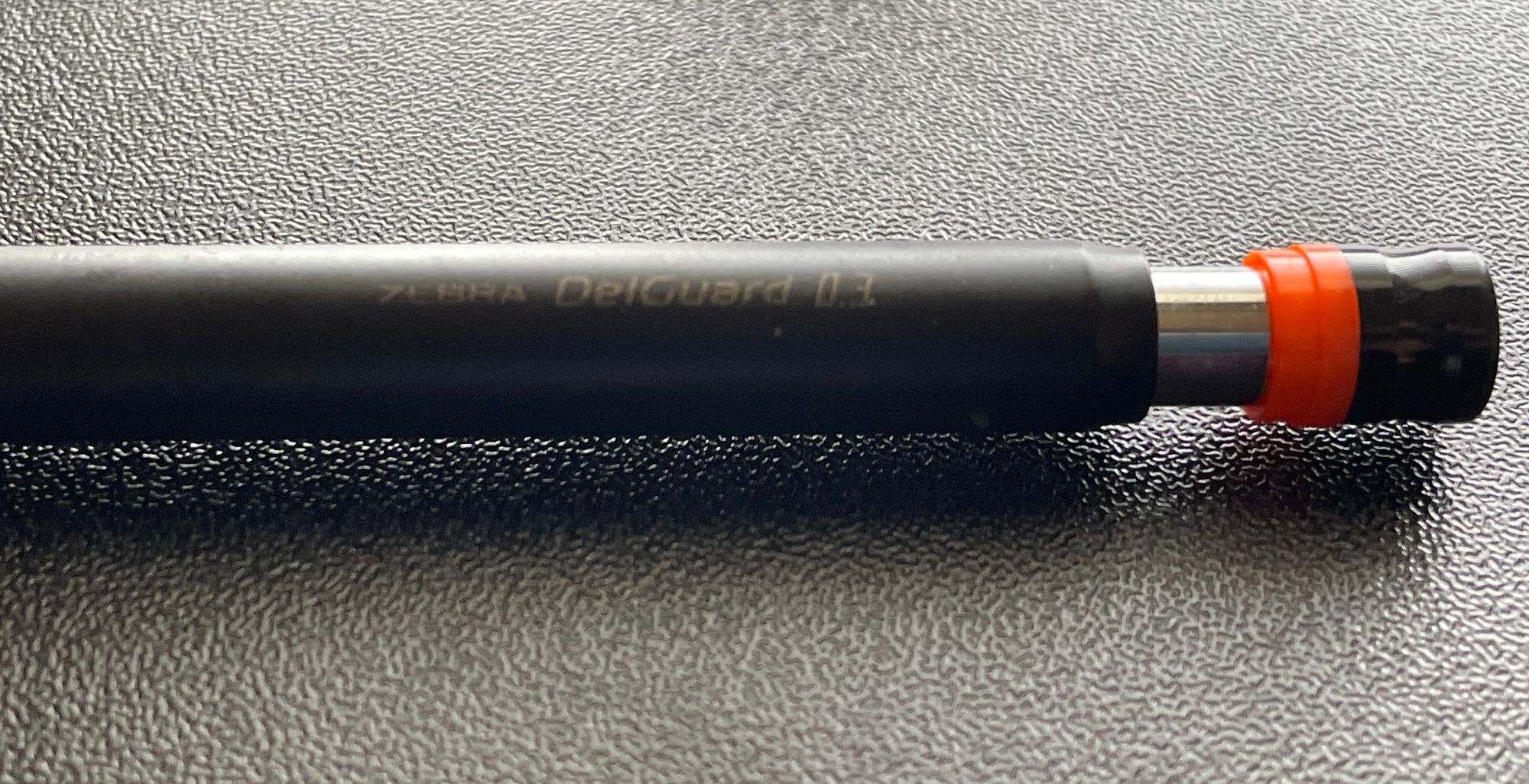 ---
#2. Pentel GraphGear 1000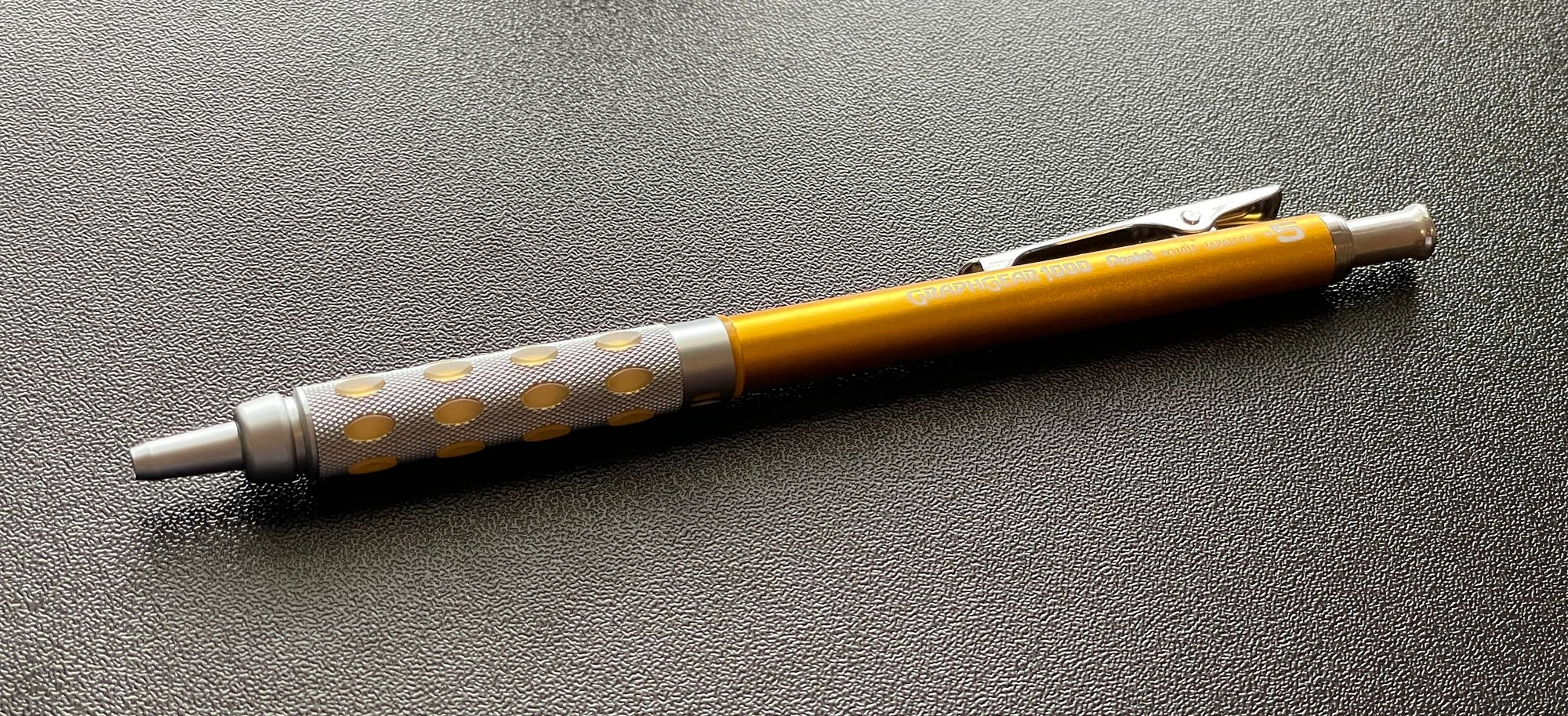 The Pentel GraphGear 1000 is a reliable mechanical pencil and has been a staple in the stationery community. When I asked to borrow a pencil once (I forgot my pencil case) and was handed one of these, I was pleasantly surprised. Now I own three of these.
This pencil is the highest-end model in the GraphGear lineup and is the only one you should be looking at, given its low price.
The GraphGear 1000 is a standard mechanical pencil, except for the nib's mechanism. The tip retracts to keep it safe via the clip. Pushing on the clip retracts the tip, and extending the lead through the clicker on top deploys it. It's enjoyable to play around with.
Despite all the moving parts, the GraphGear 1000 has excellent tolerances and is very secure. Limited edition versions of this pencil are also available. Unfortunately, these seem to be solely in Asia. My favorite is the Loft exclusive yellow variant. There's also the janky gold one that you can get for $50 on Amazon (don't do it. I have one of these, and it's worse quality than a standard one).
Purchase the pencil here! (Amazon link)
More Photos: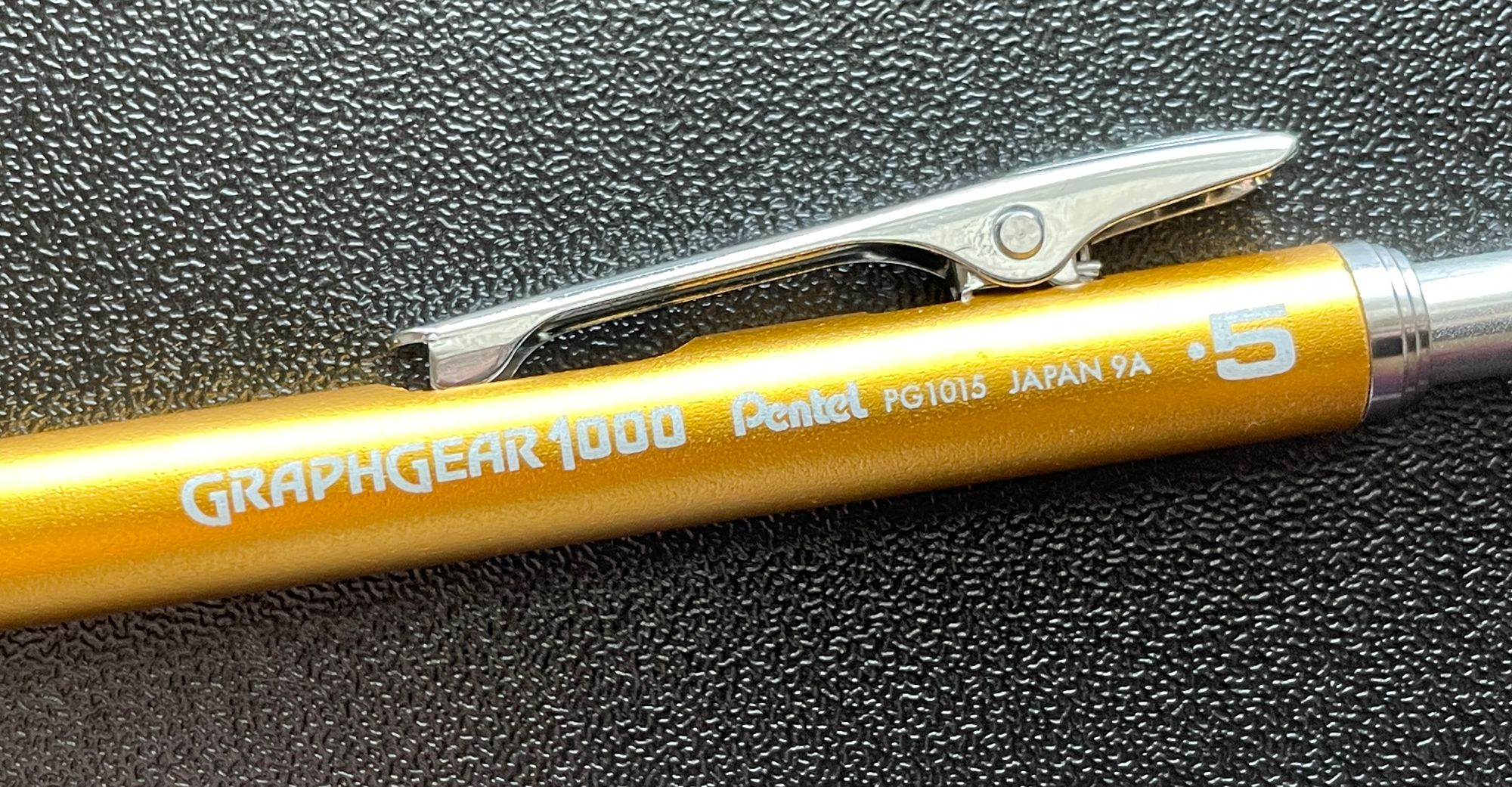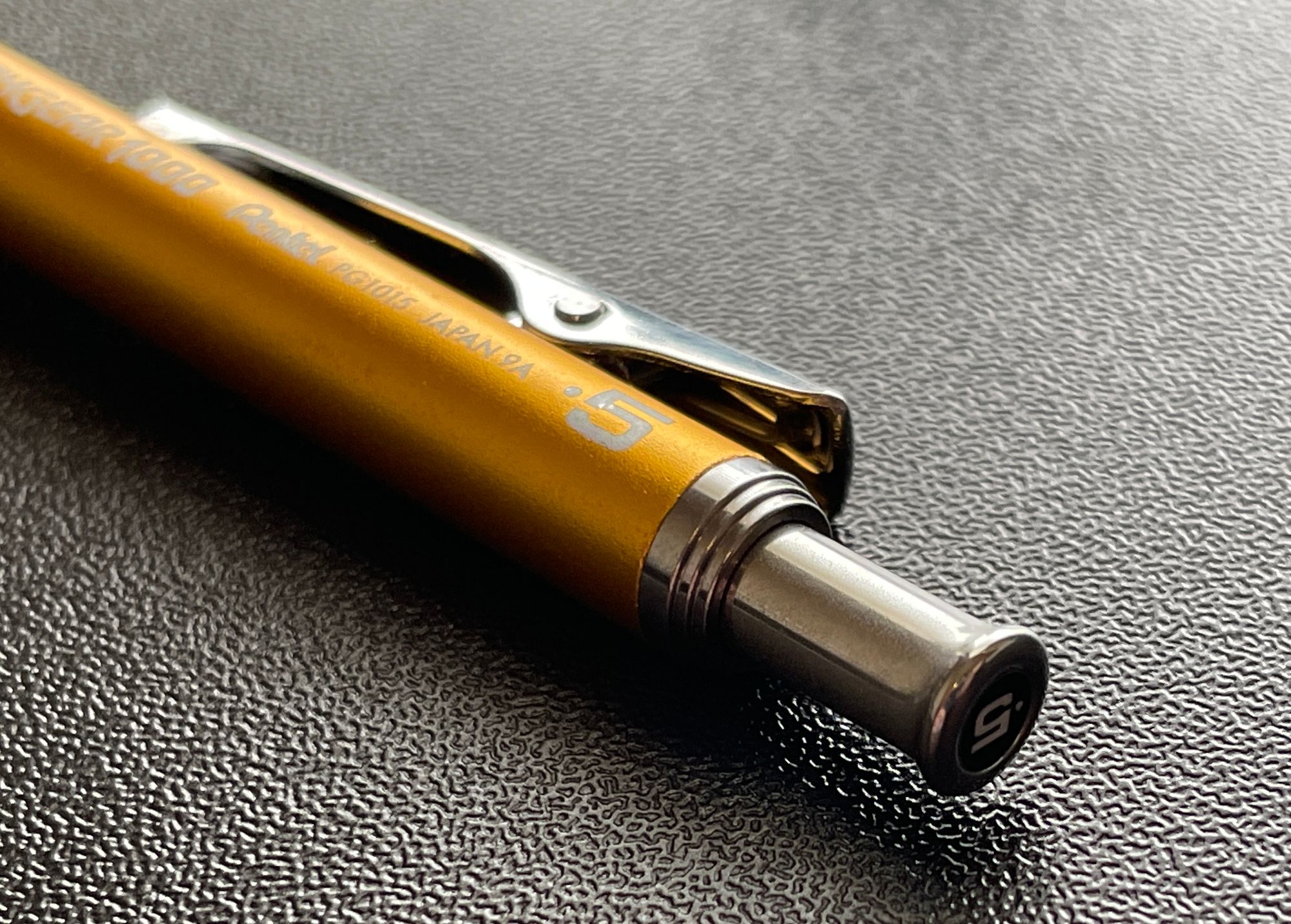 ---
#1. Staedtler 925-35-05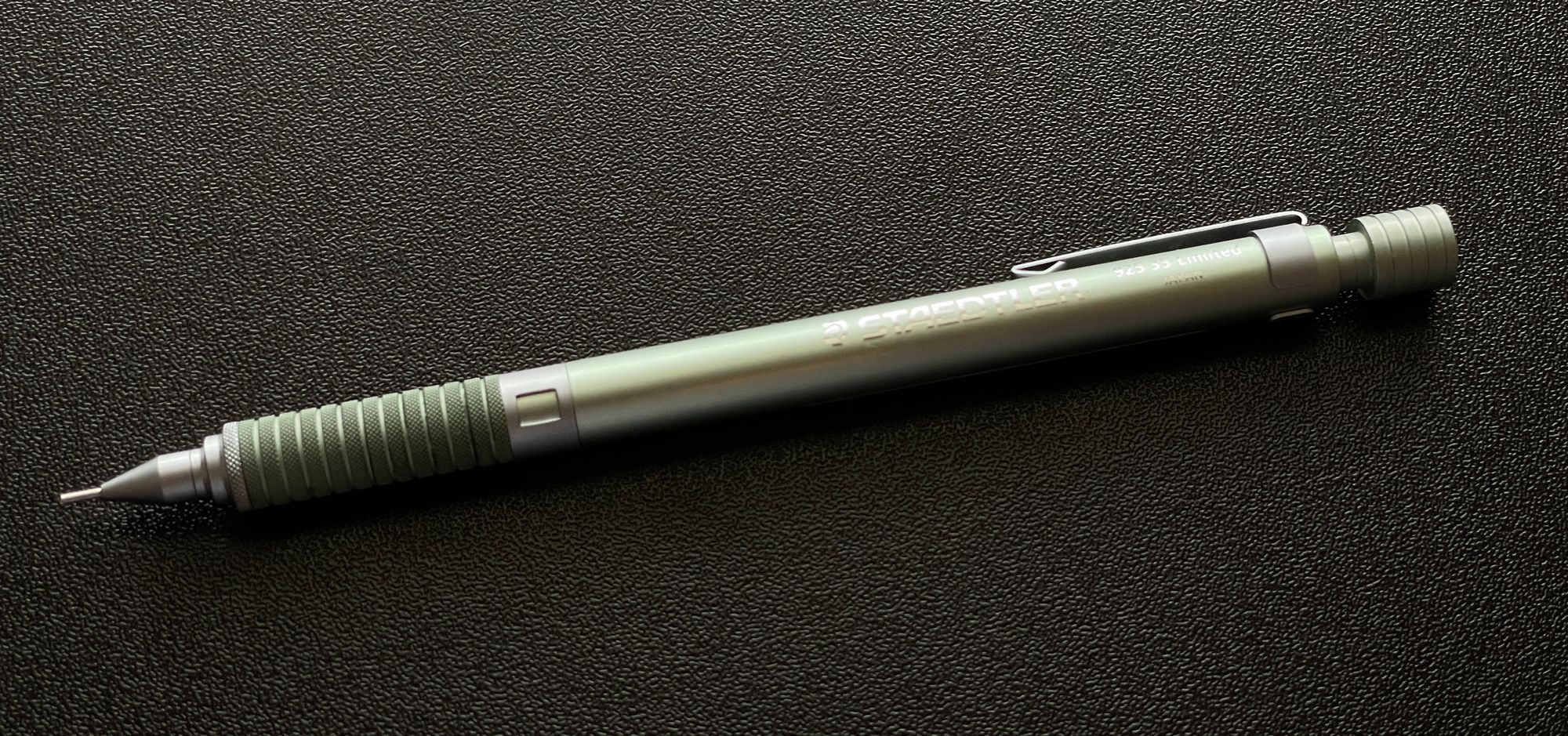 Okay. I may be biased here. The Staedtler 925-35-05 is my favorite mechanical pencil of all time, regardless of price. I own five of them – that's how much I love this mechanical pencil.
This pencil is lightweight and usable in every situation. There are also SO MANY different limited editions of this pencil. Unfortunately, most of them seem exclusive to Asia, so avid collectors of this pencil have to pay ridiculous prices for them (but that's beside the point). The one I use the most is the Limited Edition Sanodal Green I snagged in Japan during a trip.
It features a metal grip and a lightweight metal body with minimal amounts of plastic. Everything about this pencil feels solid, and I've never had any issues with it. The Staedtler 925-35-05 also looks incredible. It competes with higher-end mechanical pencils (I prefer this over the ~$30 Rotring 600), and the wide variety of colors makes this pencil stand out.
However, I must warn you against dropping this pencil. Given its weighting, The Staedtler will fall on the nib and bend, rendering it unusable. It's happened to me before, so keep this pencil away from edges when you set it down.
Purchase the pencil here! (Amazon link. Not a special edition unfortunately)
More Photos: