Review: Staedtler 925-35 Limited Edition Sanodal Green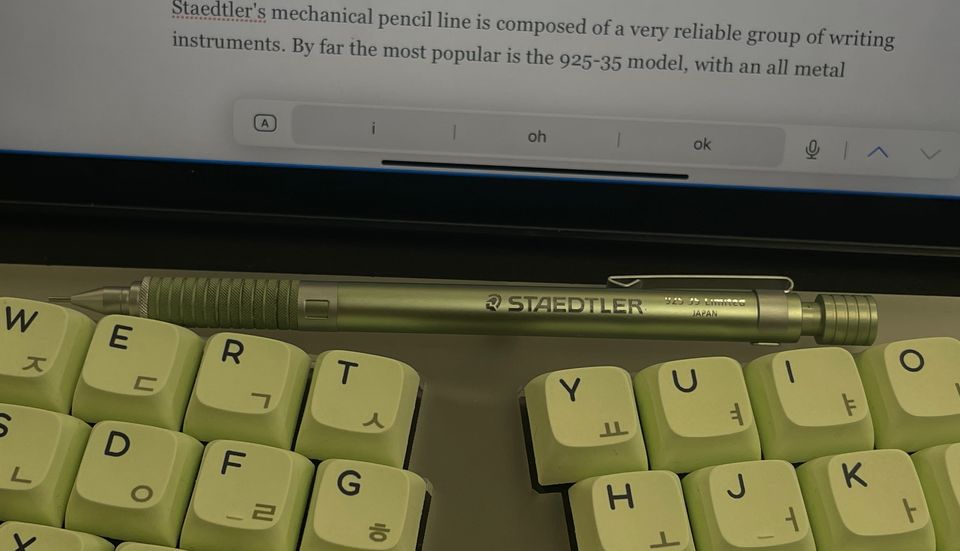 I love using Staedtler's 925-35 limited edition pencils, and everytime I go to East Asia, I always remember to pick up some of the really cool limited edition colors offered. During my most recent trip in December, I picked up a few new colors, and the Loft exclusive Sanodal Green color is my favorite so far.
This edition takes 0.5 mm lead and, from my experience is available in many Loft stores in Japan at the moment. I'm not quite sure when these came out, but I assume that this is one of the more recent colors, given the widespread availaility.
The only downside of buying these Staedtler limited edition 925-35s is the lack of presentation. Most of the time, you simply just get the pencil, with a clear plastic sleeve at most. When I bought this pencil, I didn't recieve any sort of packaging and was sent off just with the pencil. It's a little disappointing.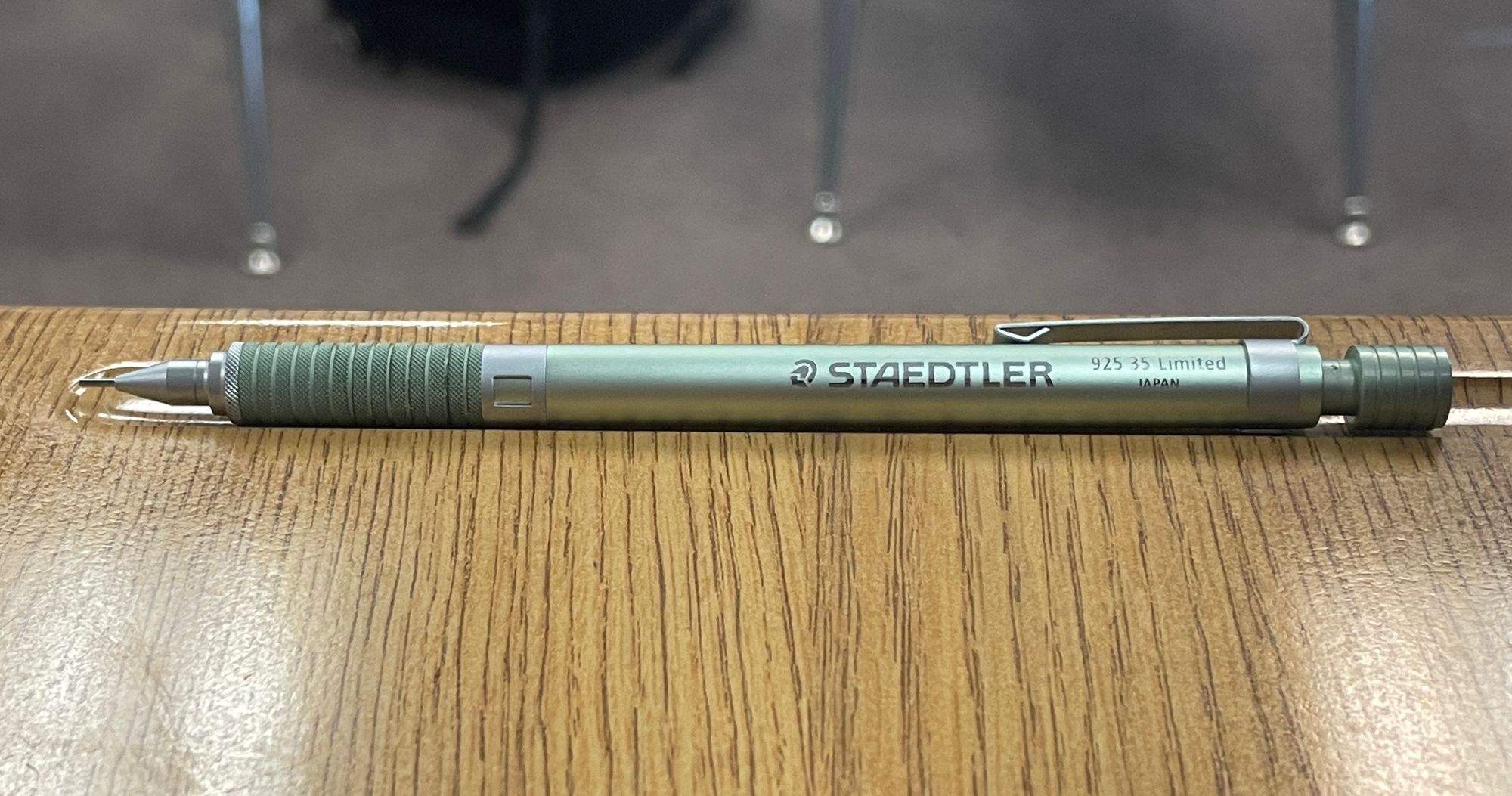 Staedtler's mechanical pencil line is composed of a very reliable group of writing instruments. By far the most popular is the 925-35 model, with an all metal exterior that remains lightweight. I find myself reaching for my 925-35s most often due to their high versatility, making them usable in essentially all situations. I love these mechanical pencils.
This specific limited edition is fitted with a matte green body, cap, and gripsection and a matte grey clip, lead hardness indicator, and tip. It's a pretty understated pencil and the matte finish won't particularly draw any attention to it's user. The body has the classic Staedtler logo and text, with "925-35 Limited JAPAN" to the right. The cap has the logo, along with the text "STAEDTLER LOFT limited edition". I find these extra details bring a special touch that makes using this pencil feel special.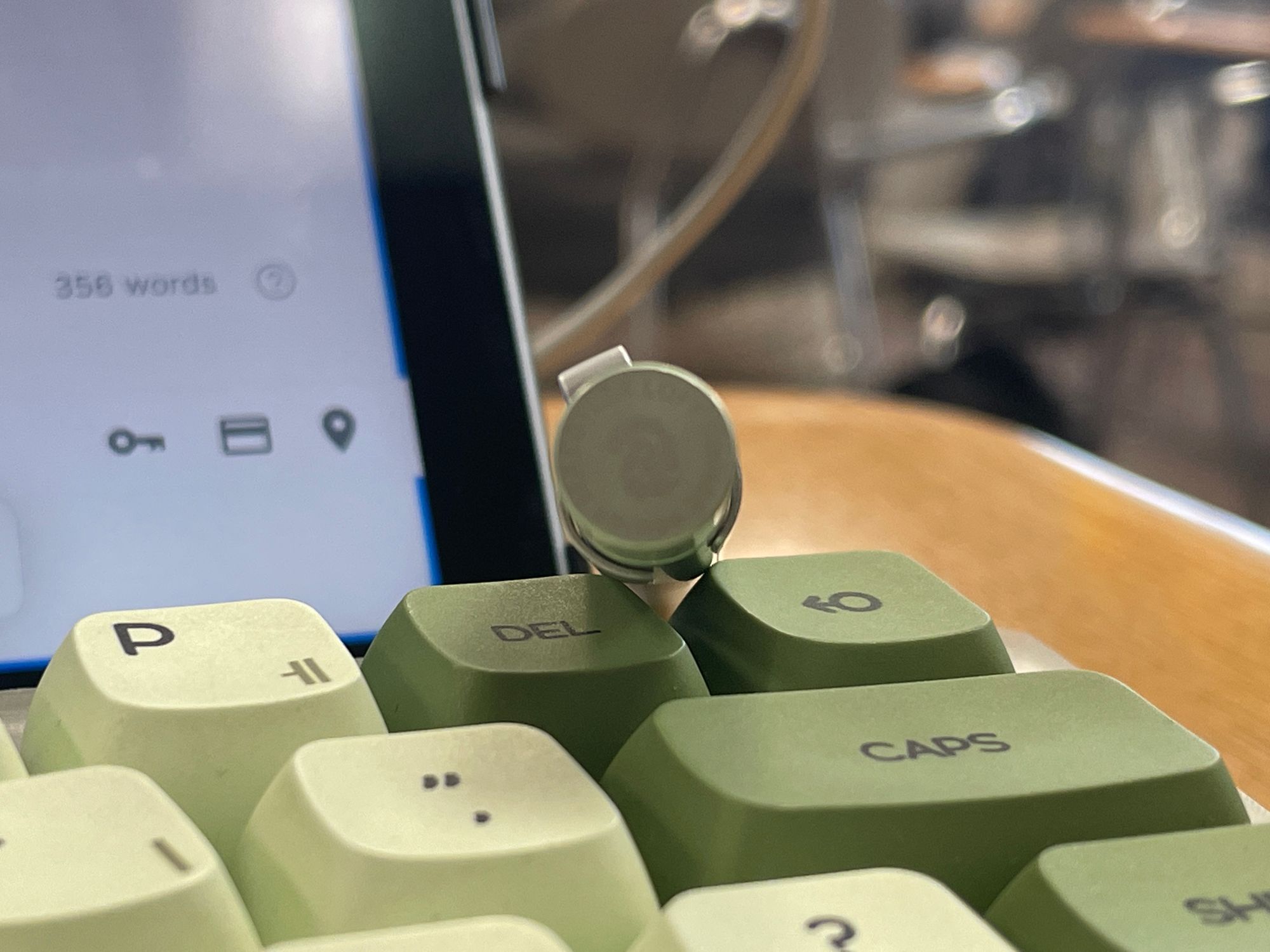 Writing with this pencil is alike any other Staedtler 925-35. It's a reliable drafting pencil that many people can use for hours at a time. The lead advancing mechanism's click is extremely satisfying and I love using it. I have yet to experience any issues with this pencil after using it nearly every day for over a month.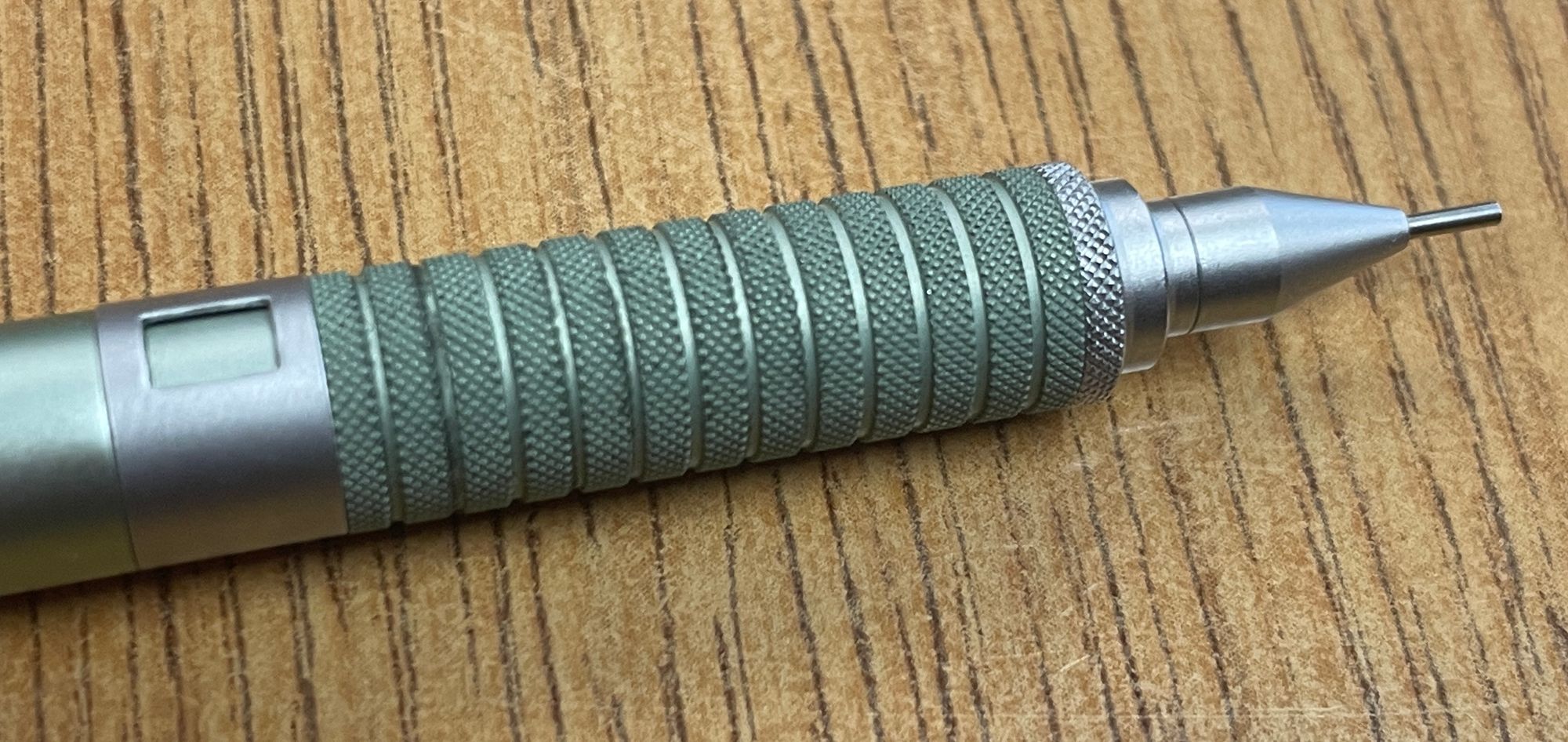 While expensive in the secondary markets in America (Some of these sell for >$50!), these pencils are affordable in Japan and other countries in East Asia, selling for around $10. If you ever find yourself in East Asia, keep your eyes peeled for any cool Staedtler Limited Editions you may come across in stationery stores. These are amazing pencils and you definitely won't regret buying one of them.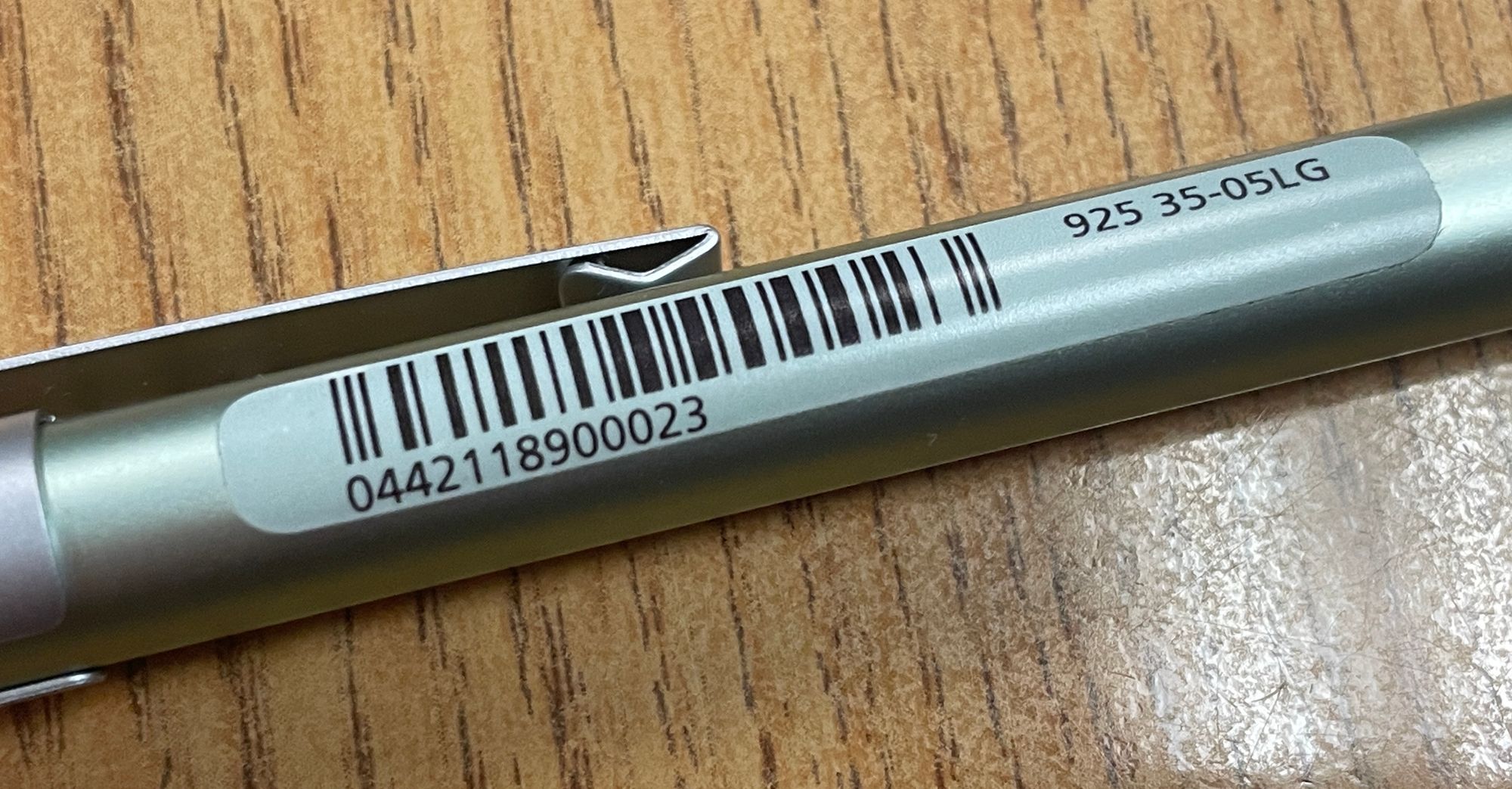 I bought this Staedtler 925-35 in a Loft Stationery store in Tokyo, Japan using my own money.