How to Spot a Fake Lamy Safari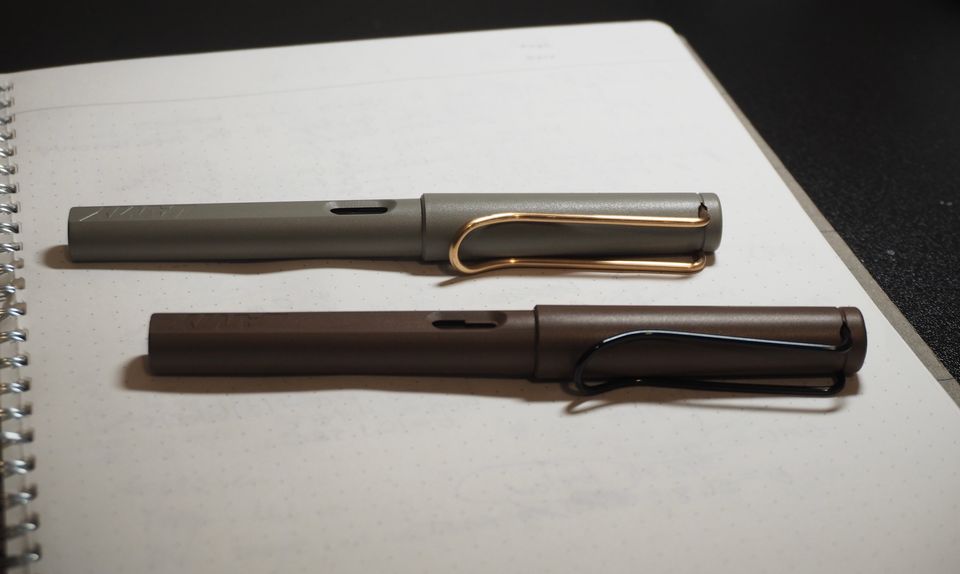 As one of the most prominent fountain pens, Lamy Safari fountain pens have been a target for counterfeit production. Unfortunately, this means that secondary markets have been inundated with ersatz Lamy Safari listings, and there's a possibility of unknowingly buying a fake. After accidentally buying a counterfeit on eBay, I've decided to make some comparisons with an authentic Safari.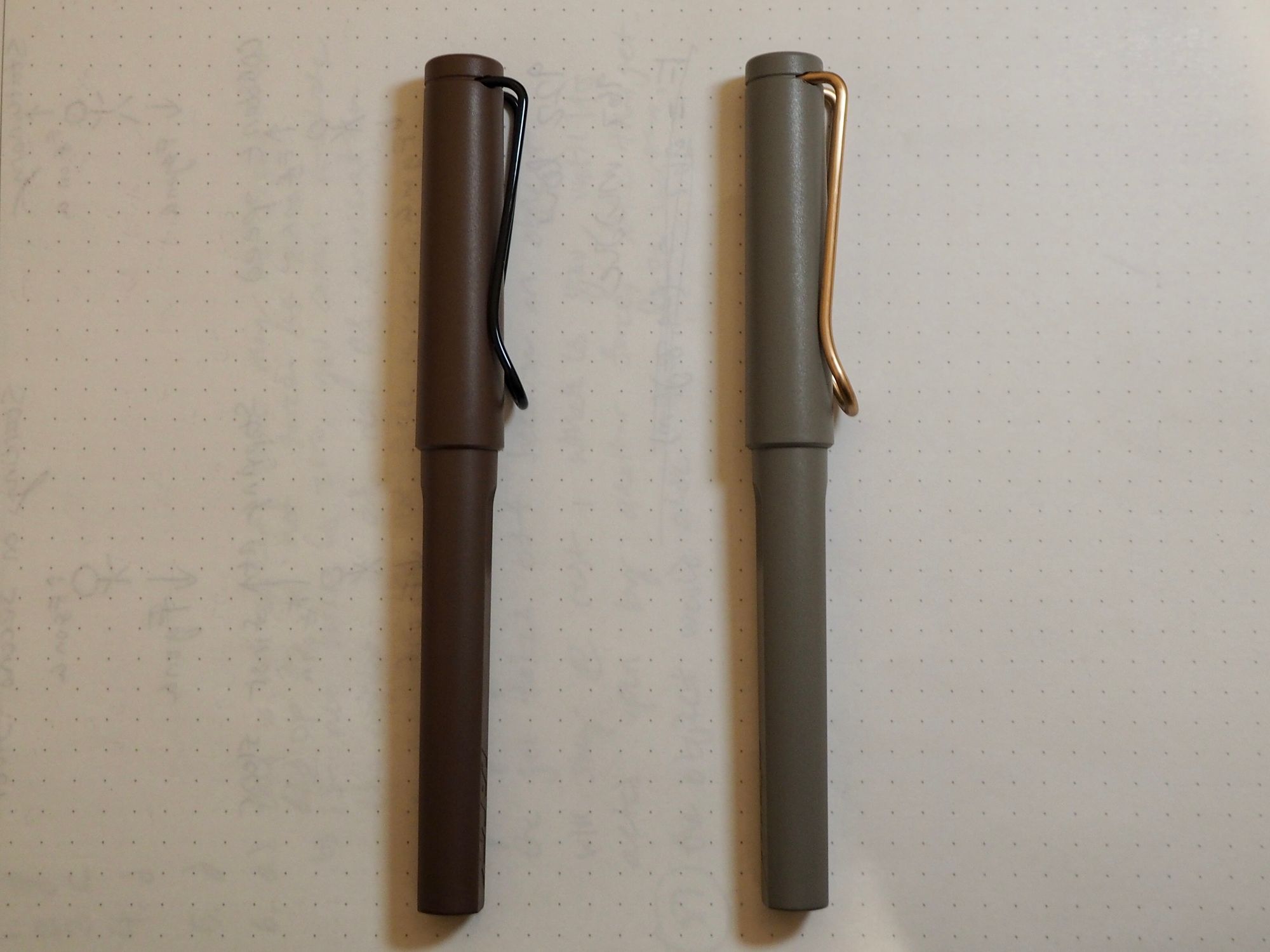 Build Quality
On a genuine Lamy Safari, the ABS plastic used in the body and the cap should feel high-quality and feel "soft" compared to a fake, which is more likely to use harder, lesser-quality plastic. A genuine Lamy Safari feels pretty substantial and doesn't feel cheaply made. I can't portray it in pictures, but the fakes tend to use cheap-feeling plastic, whereas the real versions use higher-quality plastic.
On a fake Lamy Safari, the tolerances between the parts probably won't be the best. If you experience any resistance in unscrewing/screwing the body, the pen may be fake. From what I've seen, fake Lamy Safaris tend to have difficulty replicating the capping mechanism. A genuine Safari should have its cap fit snugly with the body and not fall off. When capping the pen, there should be an audible click. If the capping process isn't smooth and satisfying, it may be a fake.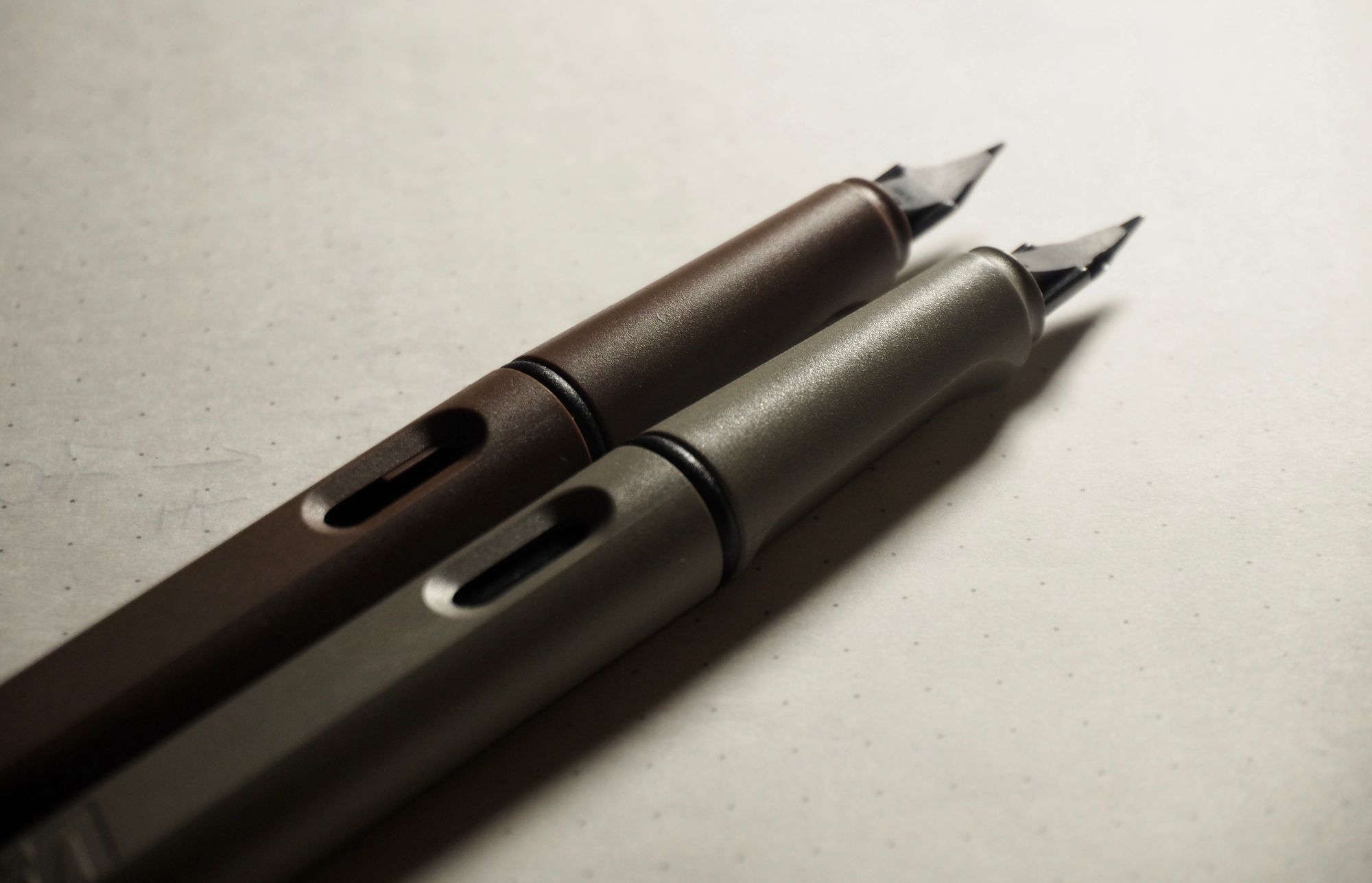 A genuine Lamy Safari also has its body lined up with the rest of the pen. The middle of the grip section should align with the flat parts of the body after being completely screwed in.
Physical Differences
If the pen matches the above descriptions, it probably isn't fake - Lamy Safaris are cheap enough not to be faked to an extreme amount. However, you may want to check for more details if buying from a third-party source.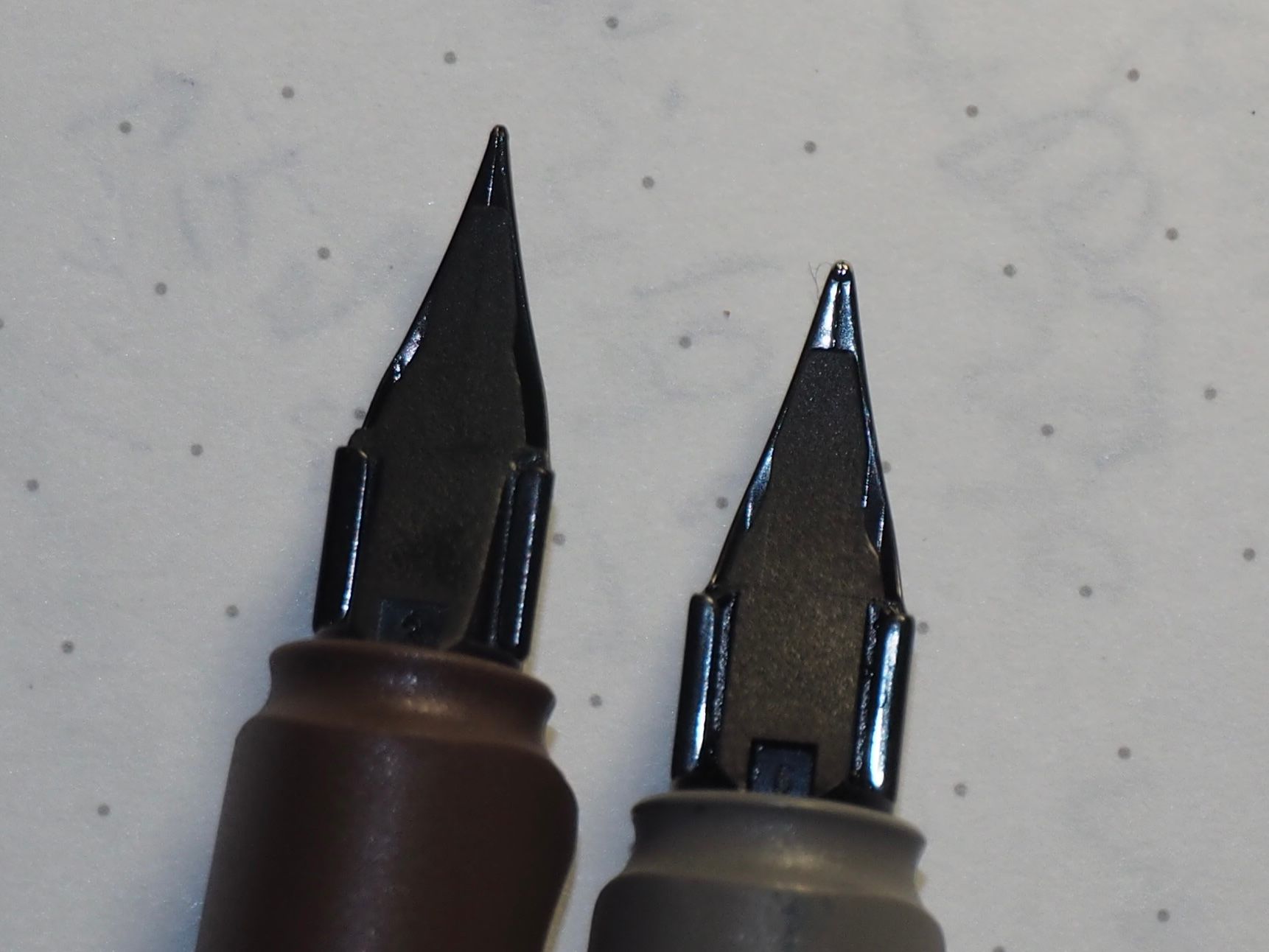 First, check the feed. It should look smooth and, at the bottom, there should be a very small number. It doesn't matter what number is engraved (it's probably quality control), but this is a sign of legitimacy that fakes may omit.
Another sign is the LAMY branding at the bottom of one side of the barrel. The engraving should be very crisp and there should be no inconsistencies.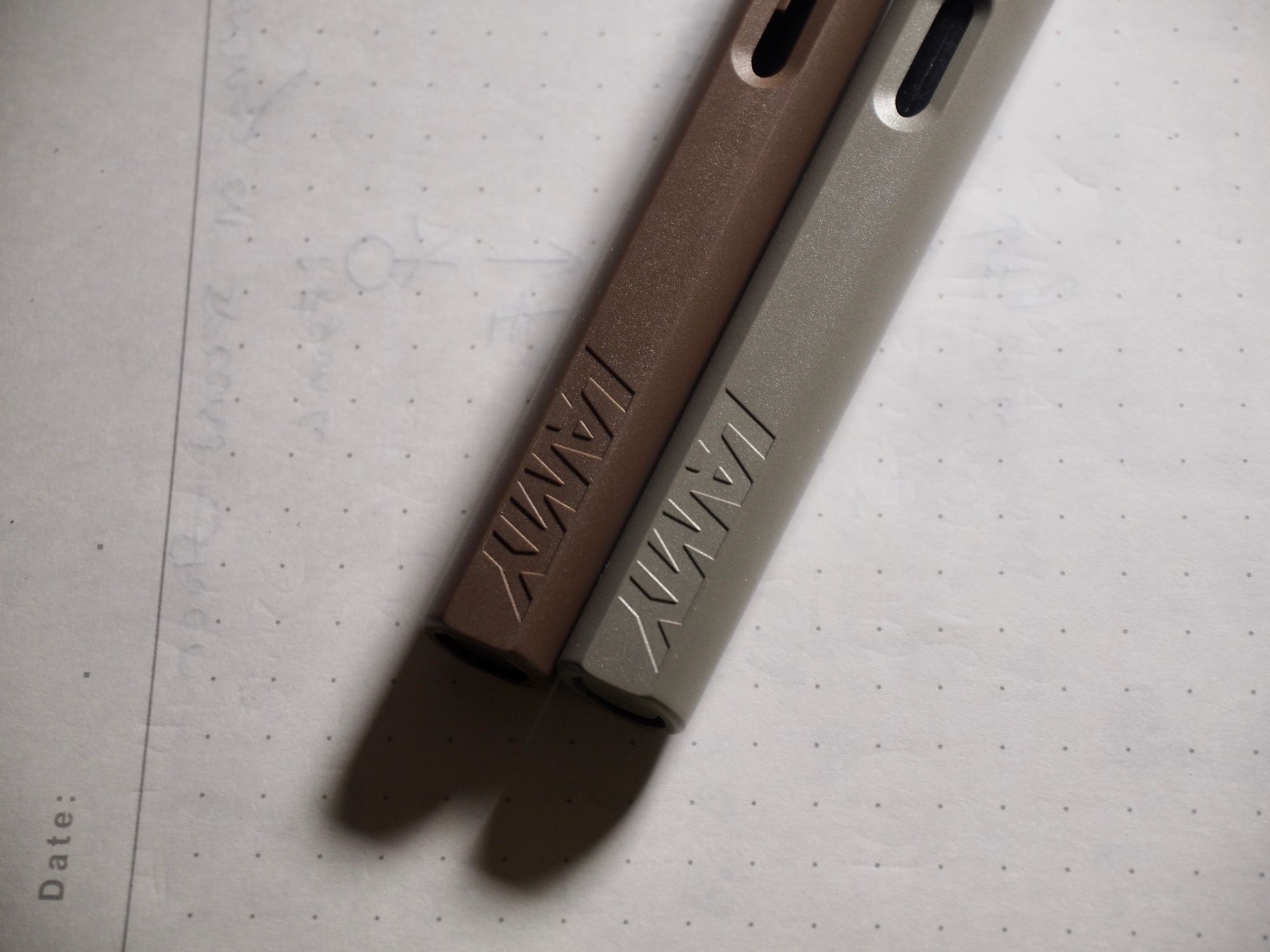 Writing Experience
On a genuine Lamy Safari, the writing experience should be pretty pleasant. There should be a minimal amount of scratchiness, especially in broader sizes. Genuine Safaris have good flow, so new Safari pens that skip may be a cause for concern.
The fake Safari I bought has a horrendous flow. Below are writing samples produced by the genuine Safari and the fake Safari in the "same" Lamy nib size. Clearly, the Extra Fine of the genuine Safari is far darker than that of the counterfeit - which, by the way, is hardly usable.
Something strange I observed is that the fake Safari barely fills, no matter how hard I try. In contrast, the real Safari has a very easy time getting a full fill. The included cartridge refill in the fake version didn't even fit, either. It seems like the design of the fake Lamy Safari solely focuses on the looks and neglects any actual functionality.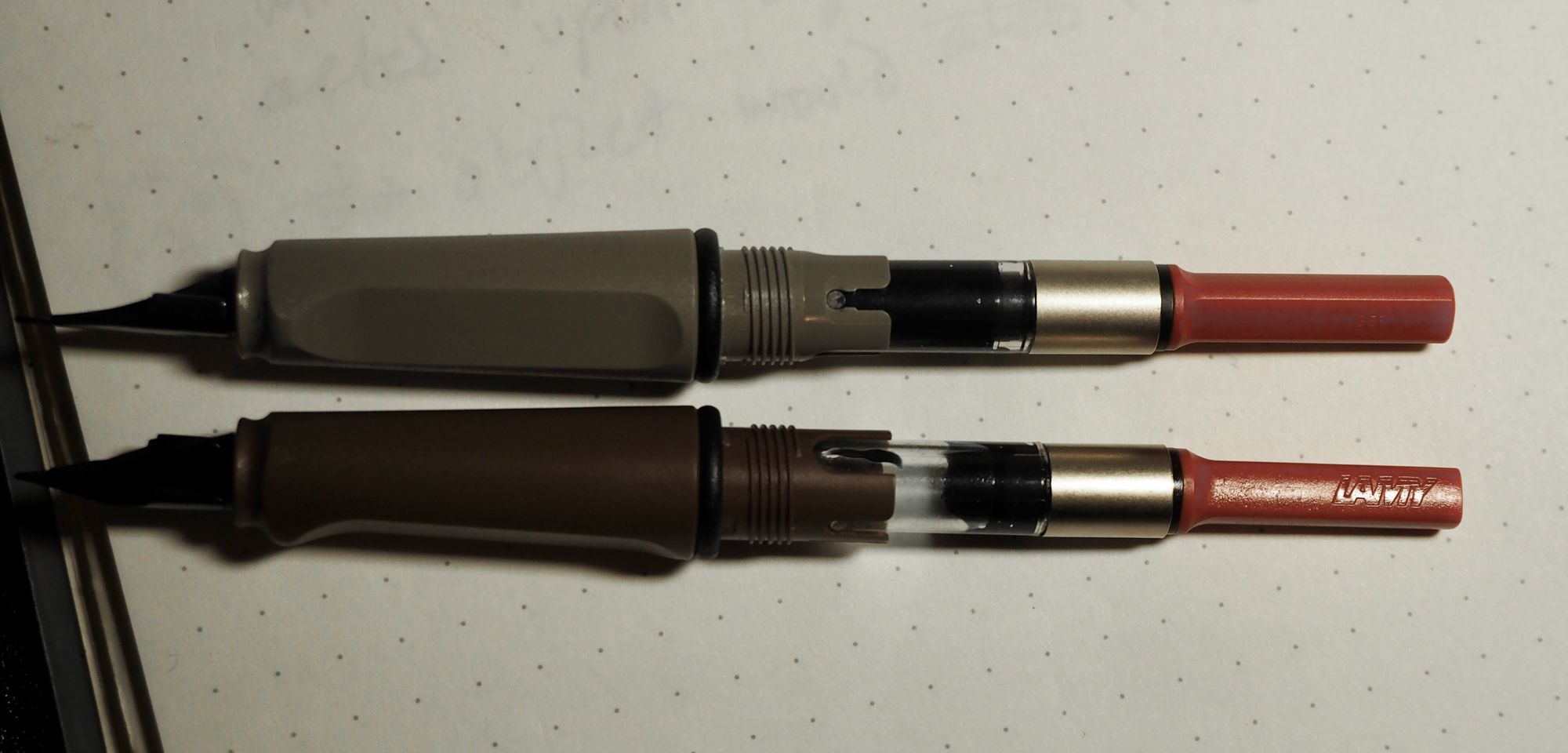 Final Notes
In general, as long as you're not looking for a sought-after Lamy Safari that fetches a hefty aftermarket price, getting a fake shouldn't be a worry. General release Safaris are cheap enough to warrant a fewer amount of fakes. However, caution should still be taken, and you should try to purchase from reputable, authorized dealers prior to looking into the aftermarket.
If you're looking for a limited edition Safari, don't be fooled by a good price. Make sure the seller has a good feedback rating with a high amount of sales. Try to make these aftermarket purchases on platforms with buyer protection, such as eBay.