Guide: Cool and Useful School Supplies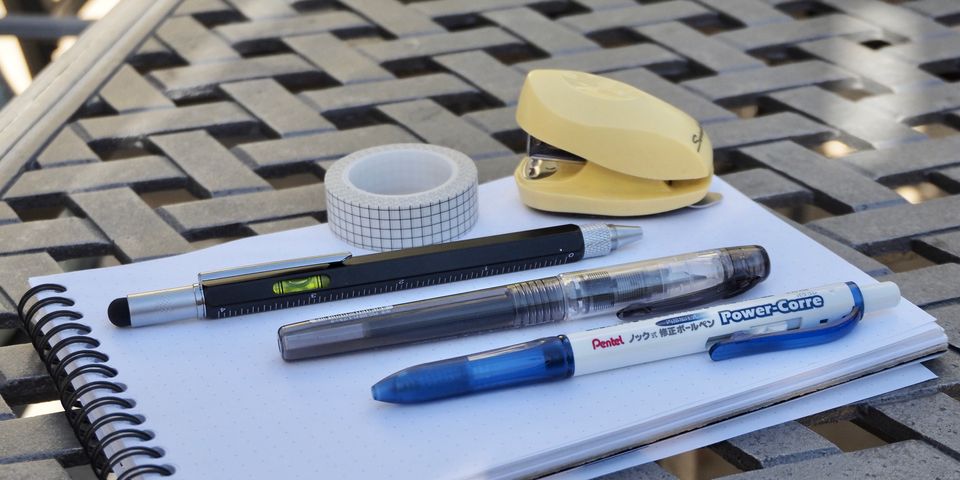 Whether you're going back to school shopping or wasting time browsing the internet for stationery instead of studying, there's always no harm in looking for random, affordable options to slip into your pencil case.
Pentel Power-Corre Correction Pen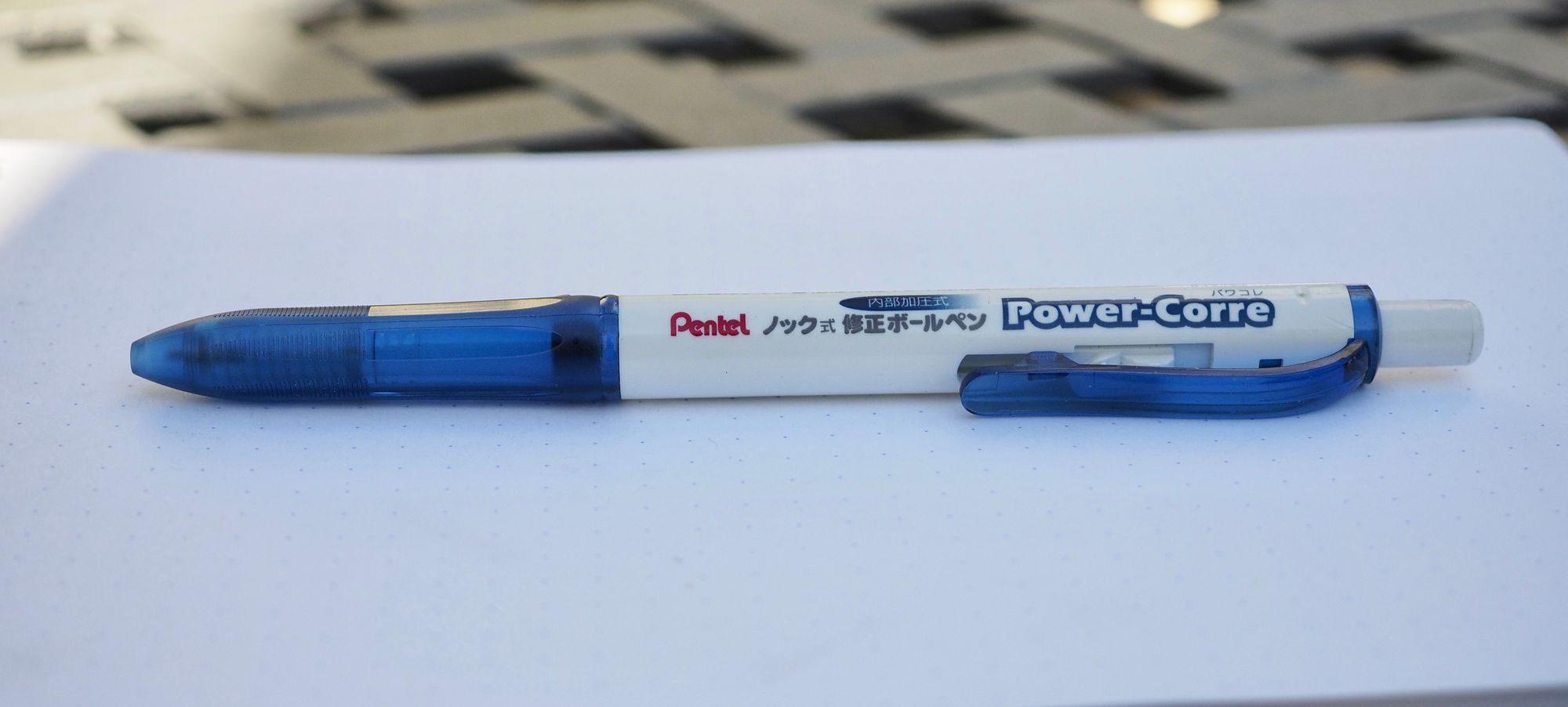 If you're someone who loves to write with pens (or is required to), you're probably familiar with the annoyance that comes with making a single mistake. Whether it's to correct a stray mark that looks awkward on the page or a misspelled word, having a correction tool is always handy to have around.
Enter the Pentel Power-Corre correction pen! It's a pretty unique pen that, as the name suggests, works as a wite-out. This pen can be had for a few bucks, and I'd say it's 100% worth the money. It's effective on many inks, but I've had some issues with fountain pen inks, given their inherent wetness.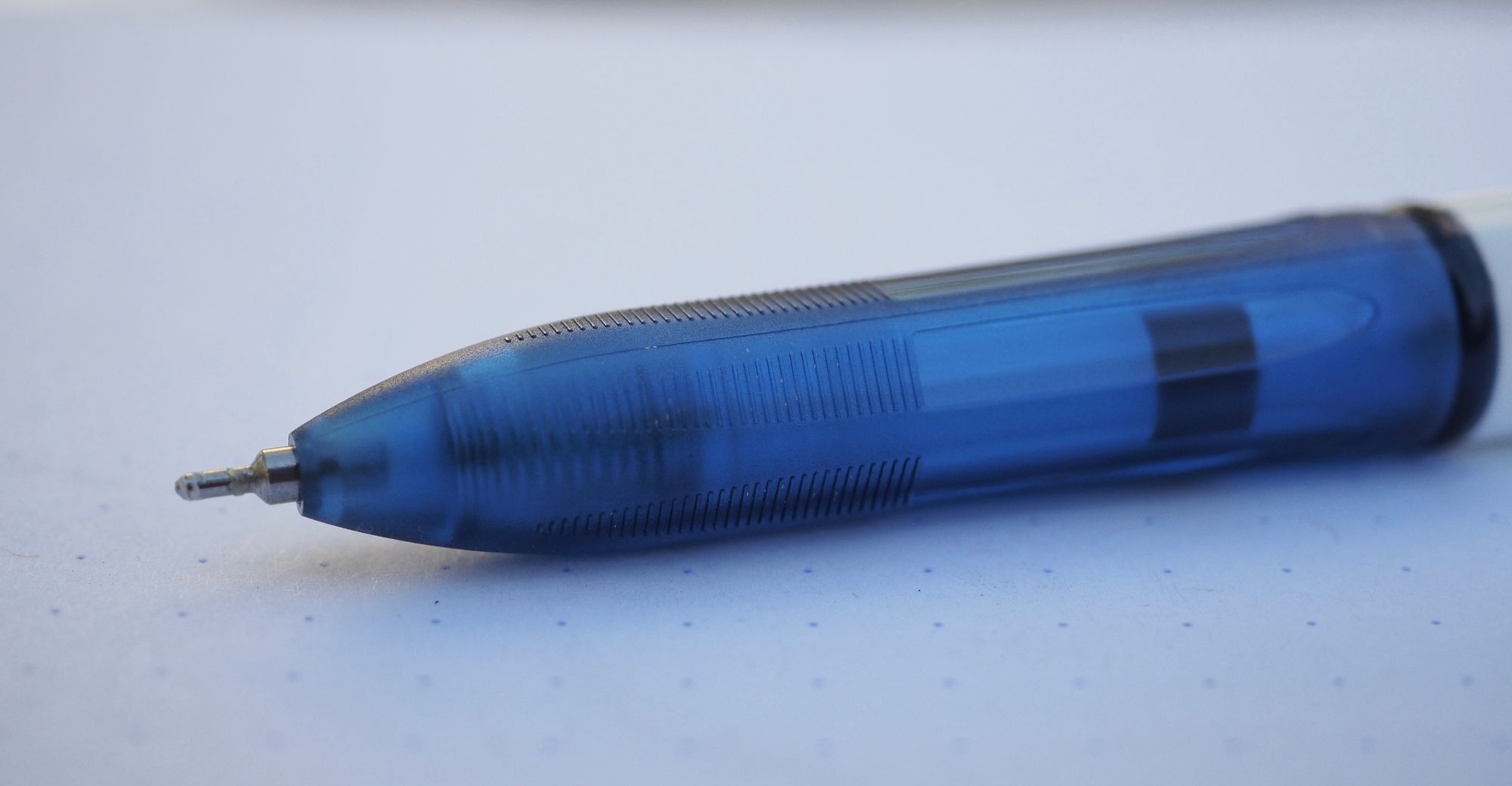 The build quality of the correction tool is fantastic. It feels sturdy, and the print on the barrel is sharp. The team at Pentel definitely spent quite a while designing this. However, it seems like they plastered the barrel with way too much text - I mean, just look at it! It doesn't really bother me, but the excess text may come off as tacky.
The Power-Corre, just like ballpoint pens, has a clicking mechanism to advance the refill. Let me tell you, this click is one of the most satisfying clicks I've ever felt. It's rigid and makes a beautiful, crisp sound. It's also exposed (as seen in the photo below), making it even more fun to fidget with during a long and stressful school day.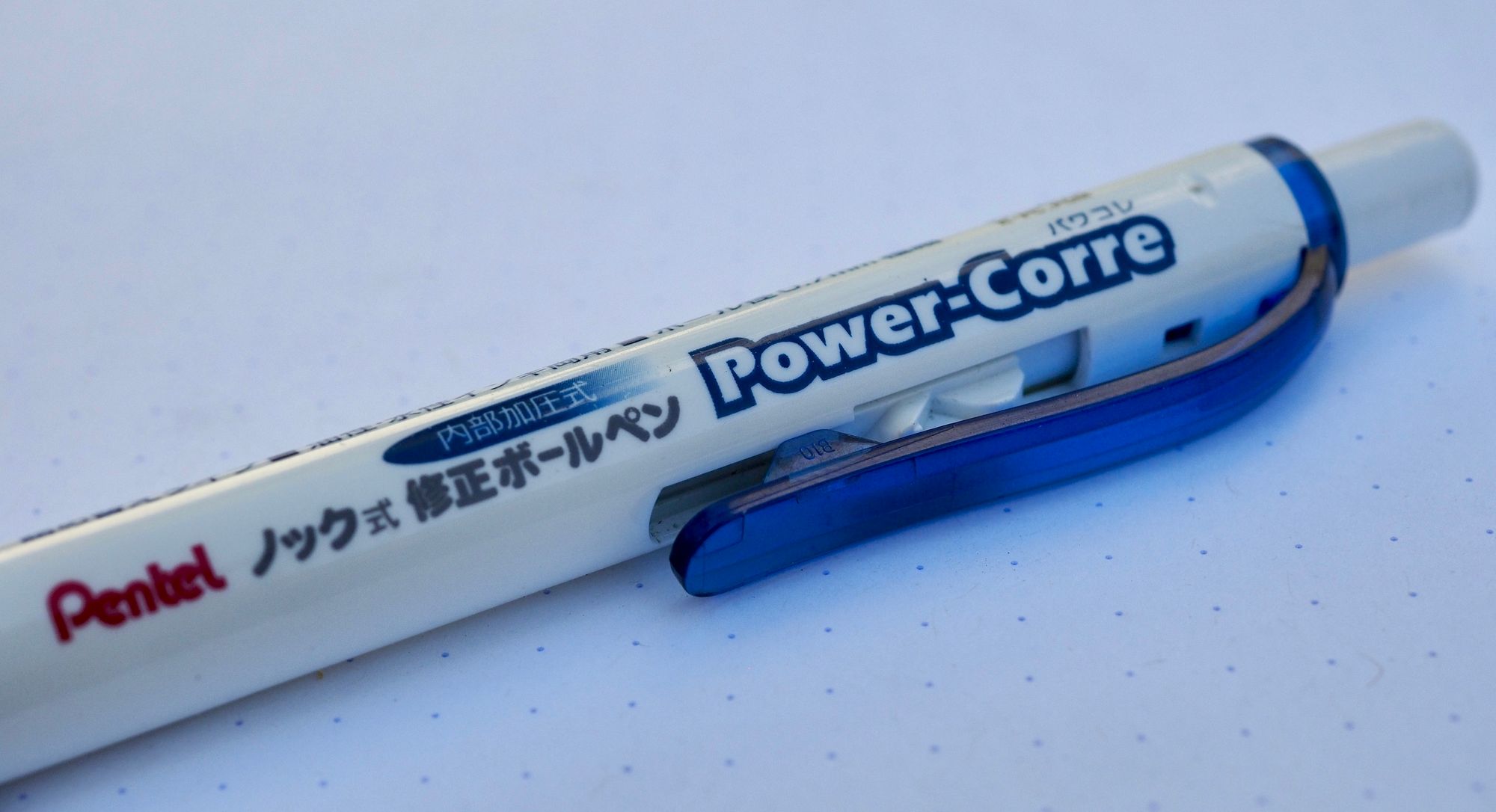 This correction pen takes a seemingly proprietary Pentel Power-Corre correction pen refill. As far as I know, the Power-Corre is the only model that can take this refill, which is quite sad because you'll be stuck with only one pen design unless you'd rather have a thicker correction pen.
My only other complaint is that the refill may run out quite fast with constant use. After occasional use, my Power-Corre is almost out of fluid. I'm guessing it's because the properties of the correction fluid lead to the pen using more ink than its ballpoint counterparts, but it definitely runs out faster.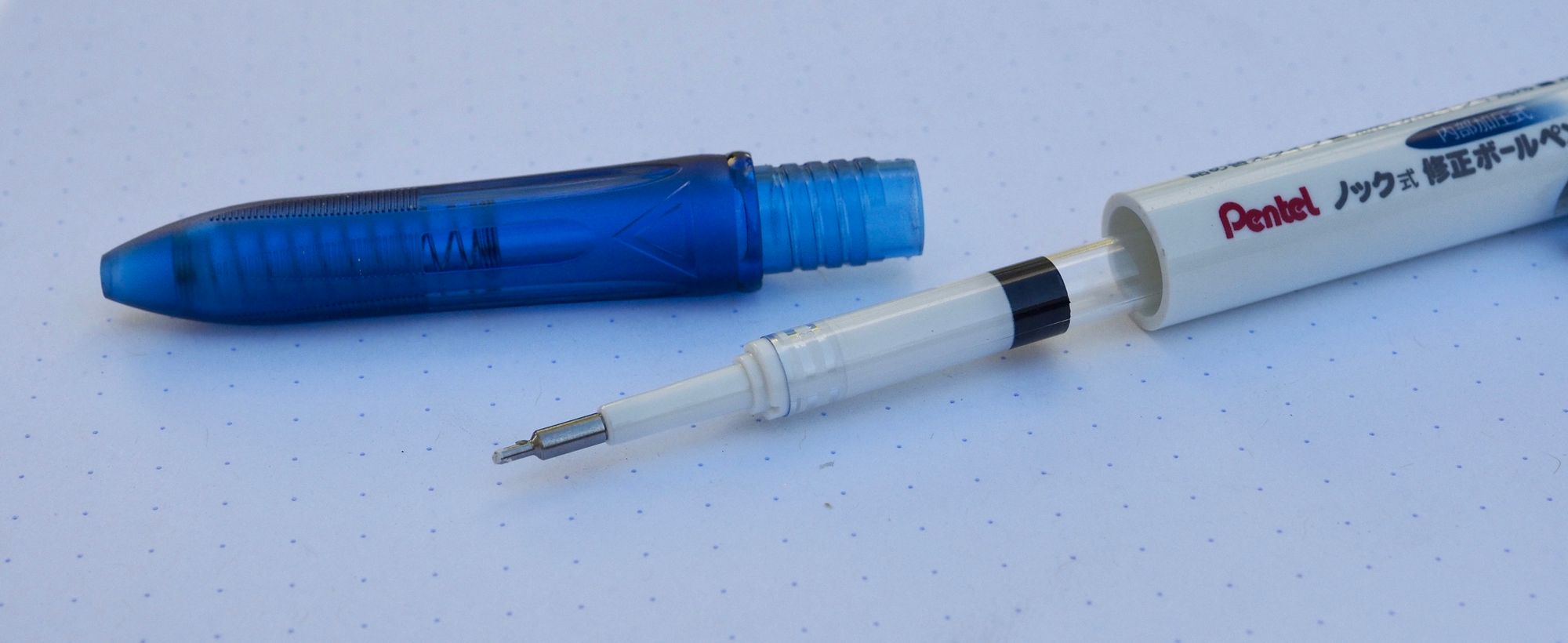 I really like the precision this instrument brings. Instead of correcting with clunky tapes or messy fluids, Pentel's Power-Corre allows for easy correction, just like you're writing with a ballpoint pen.
Well, actually, it's a little different. With the viscous nature of the correction fluid, you need to put pressure on the refill for it actually to disperse any ink.
Anyways, below is a sample of writing with the pen to show its precision.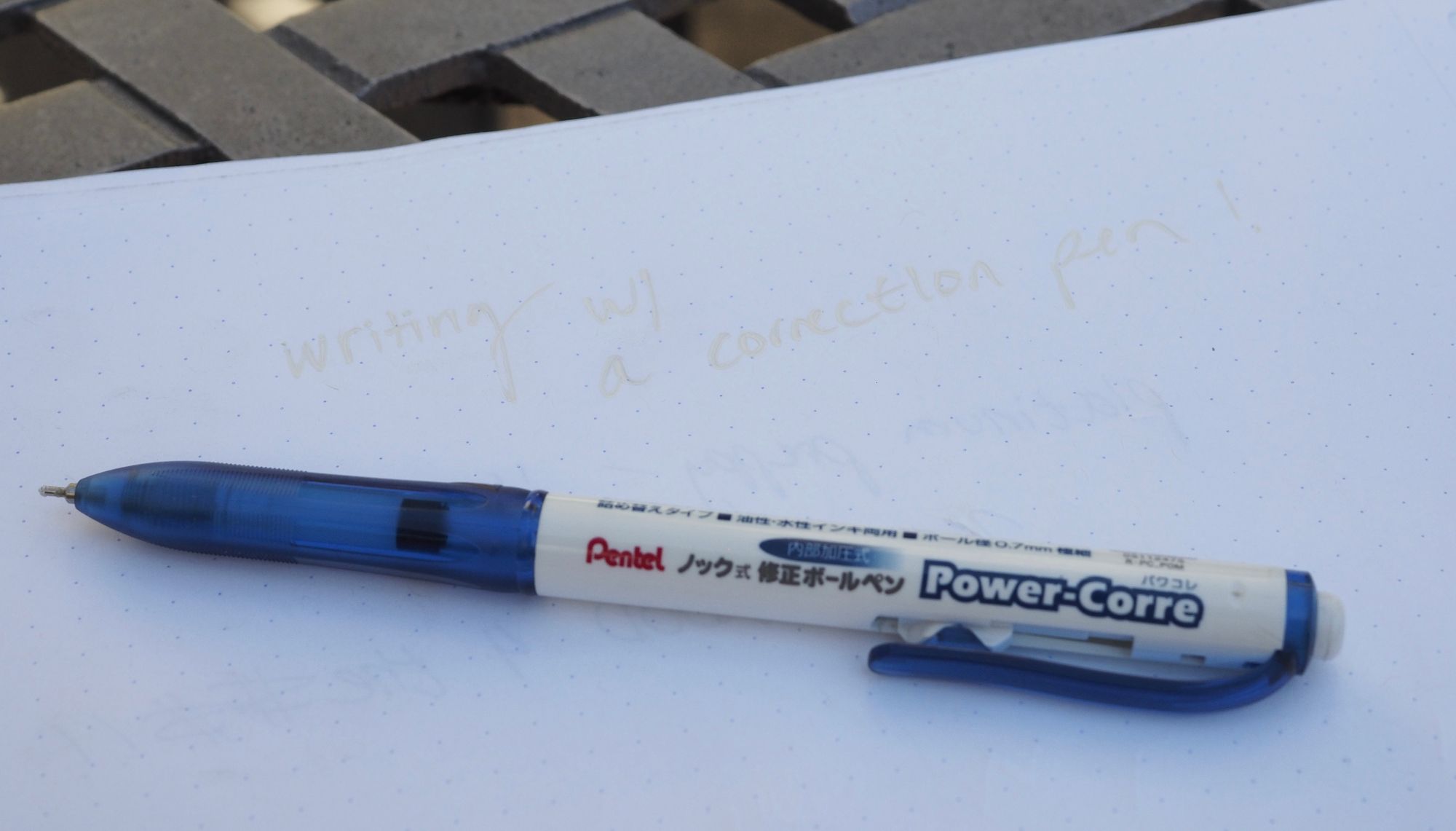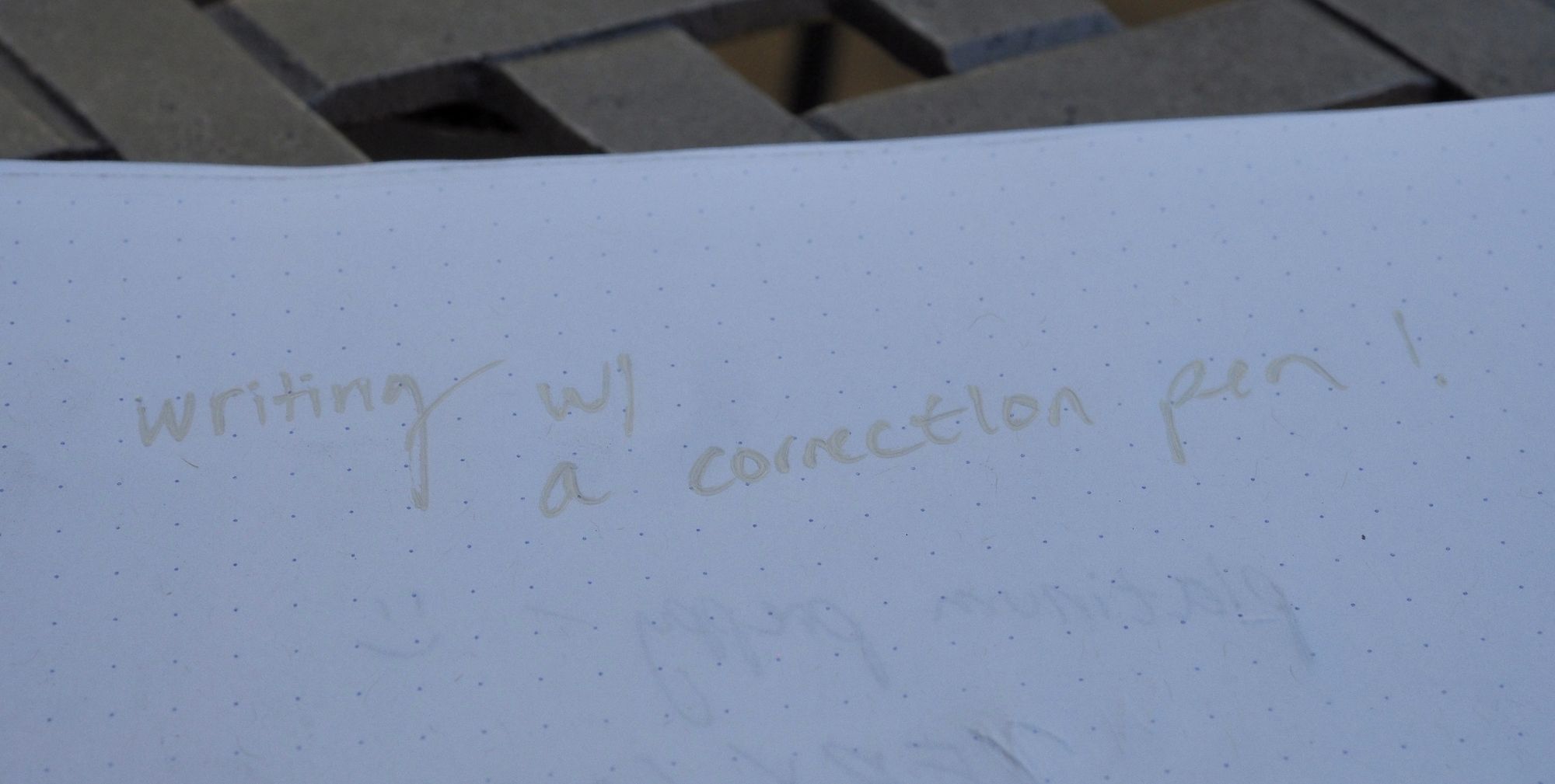 Multi-Function Pens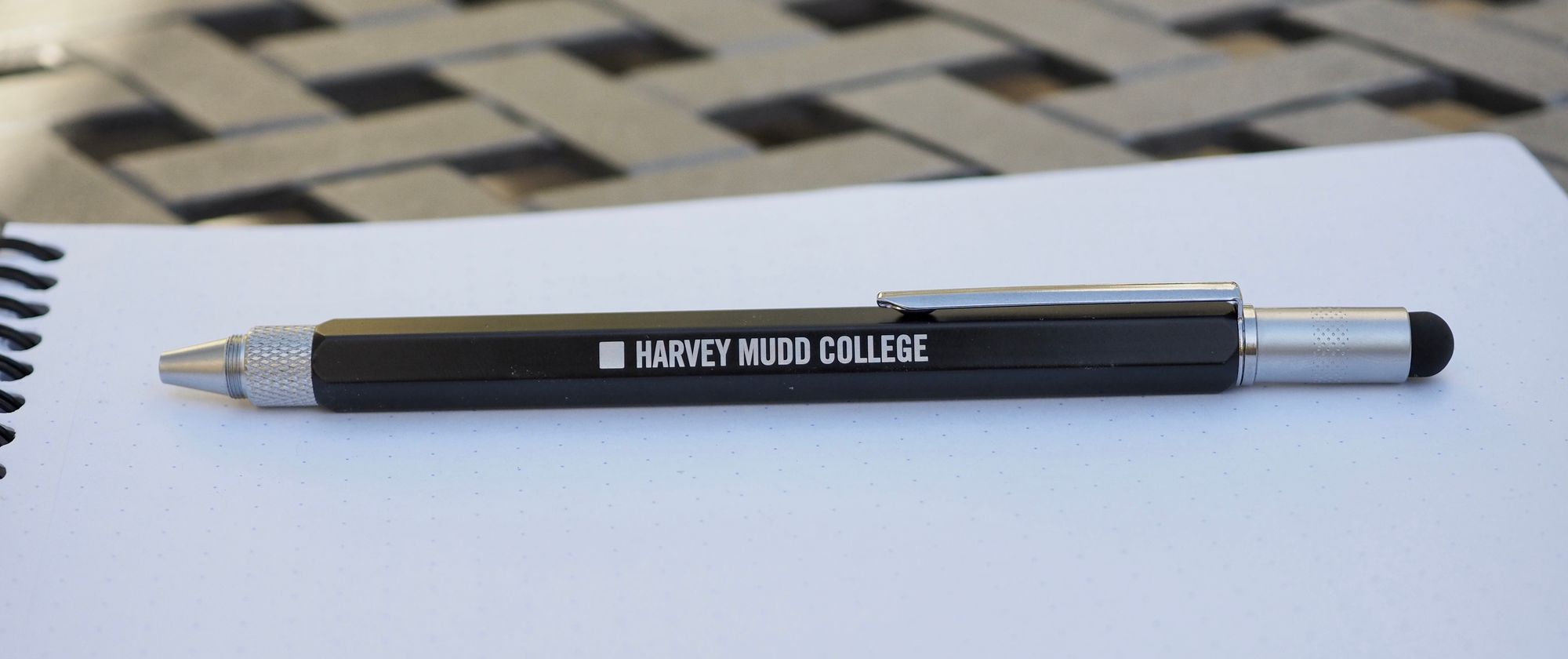 Next up on the list is any multi-function pen. The one pictured here is a promotional one from Harvey Mudd College that my alum mom lent me, but really any generic one works.
These pens are affordable and practical. Whilst retaining traditional ballpoint pen mechanics, they also have other useful tools for precision, such as rulers, a leveler, and screwdrivers! It's quite cool how they manage to fit both a flathead and Phillips-style screwdriver into such a tiny package. Simply pull the unit out and put it back in the opposite way, and you have a completely different screwdriver.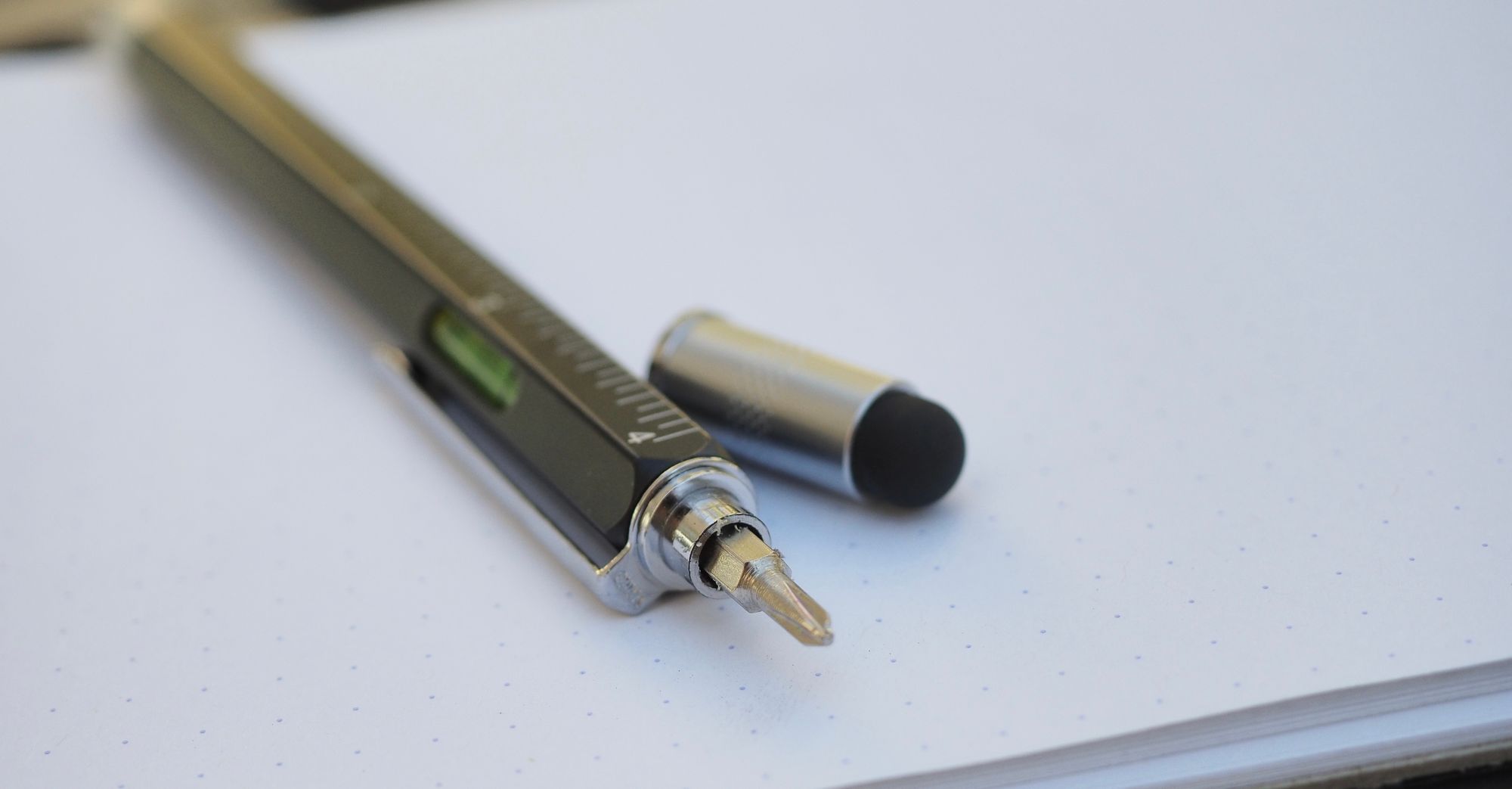 This pen seems perfect for students taking more physical courses, whether it be physical science classes or even some math classes that require precision. This pen also works pretty well at giving you a reliable, straight line whenever you need to draw a table.
Most multi-function pens should also feature a stylus pen for use on screens. They allow for more precise inputs into screens and can also provide a safe way to touch some screens that are used often. Even though I don't personally find myself using stylus pens that frequently, they're still great to have on a multi-function pen.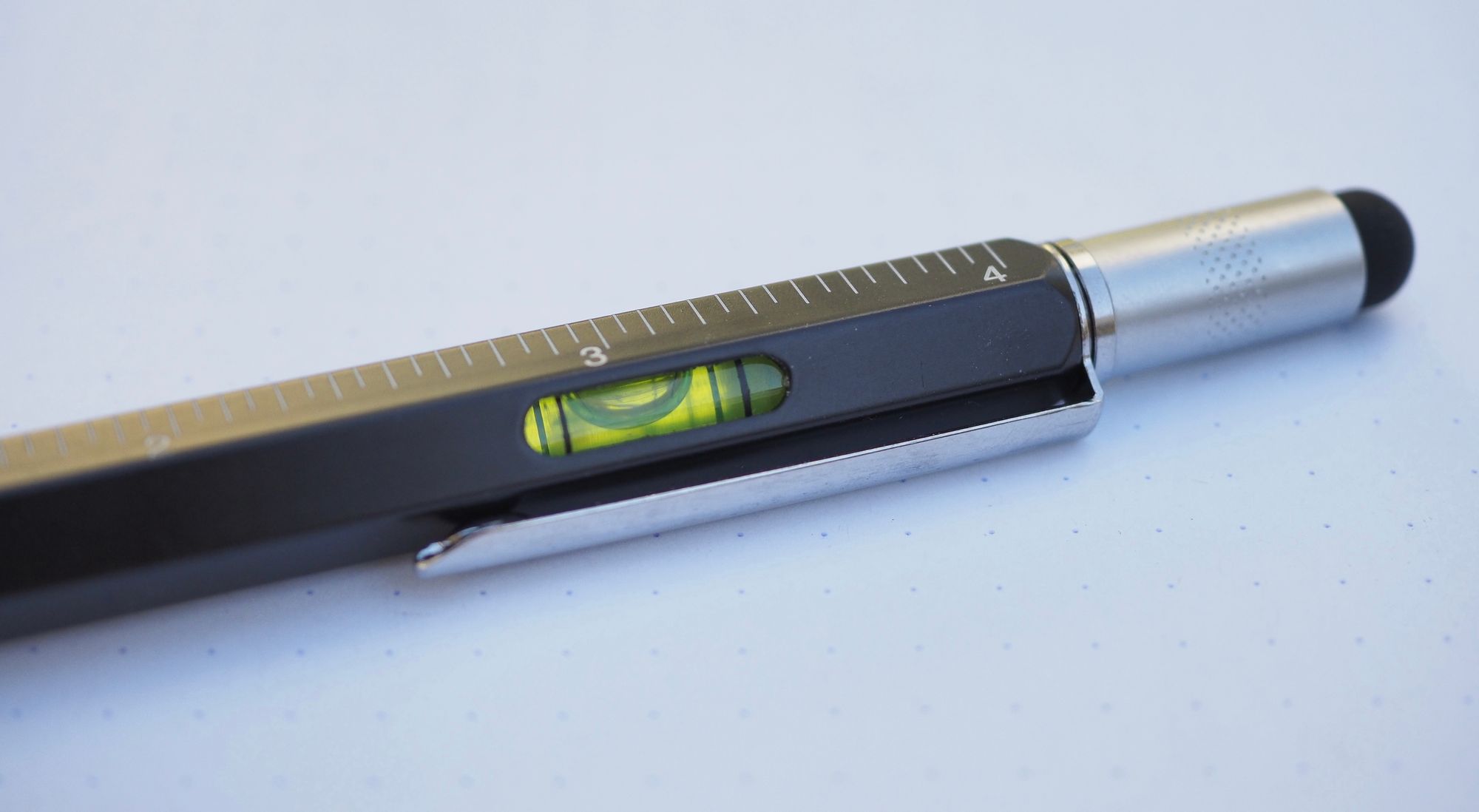 These multi-function pens are available all over Amazon and other sites. The most prominent one I've seen is Monteverde's, which comes in three different versions: ballpoint, mechanical pencil, and fountain pen.
They're generally affordable, so it may be worth picking up if you're studying subjects that require precision. Who knows, this tool may just come in handy at the perfect moment.
Washi Tape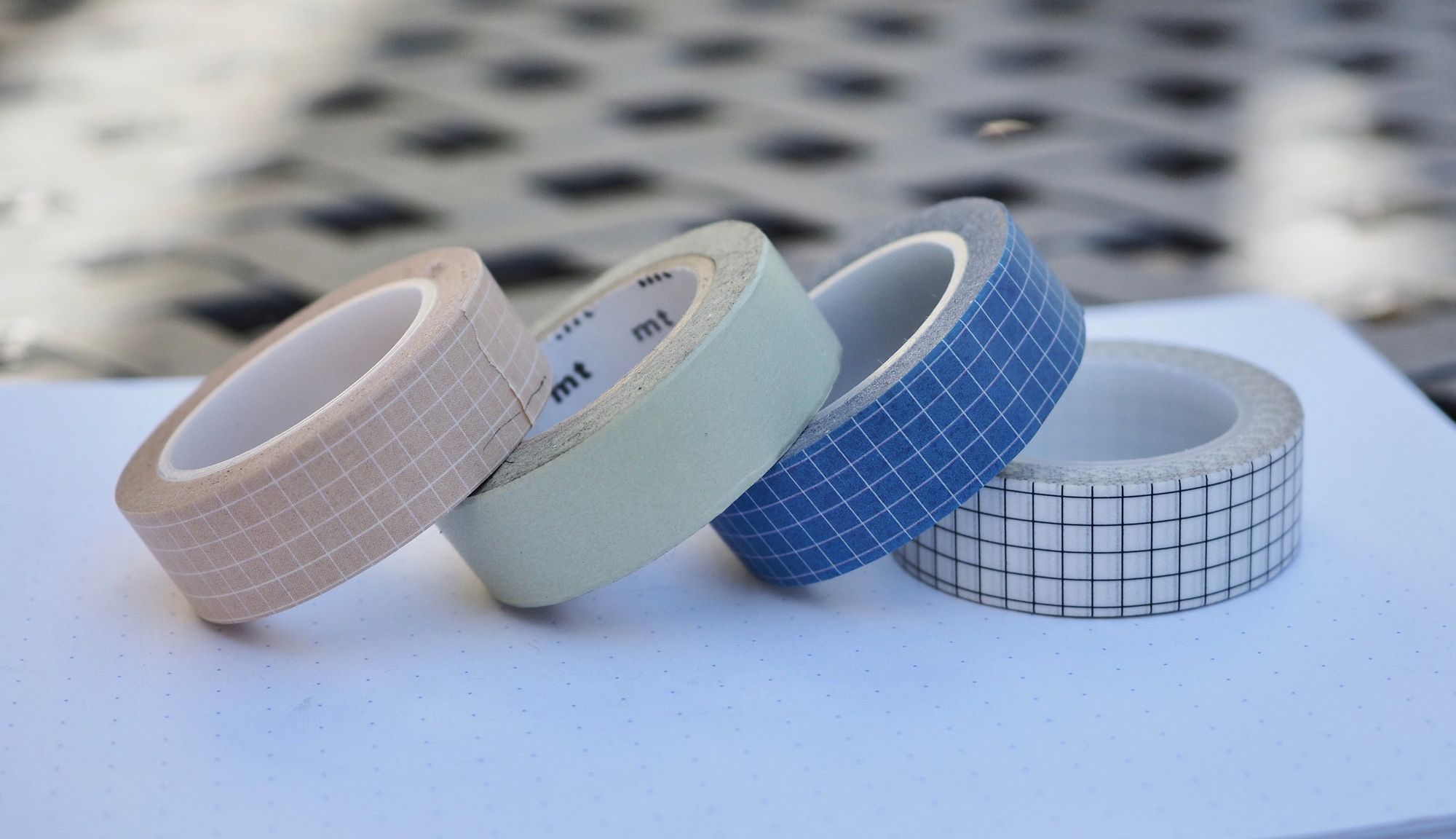 You've probably seen these tapes before, and there's a good reason for it. Washi tape is an excellent way to spice up your stationery! For those moments when you want to attach something to a page, there isn't a more stylish way to do so than using this tape.
Washi tapes come in a seemingly infinite amount of styles and colors, meaning that there's definitely something out there for everyone. The ones I have here are plain, featuring only basic designs, but there are many more extravagant designs with detailed art and sparkles on them.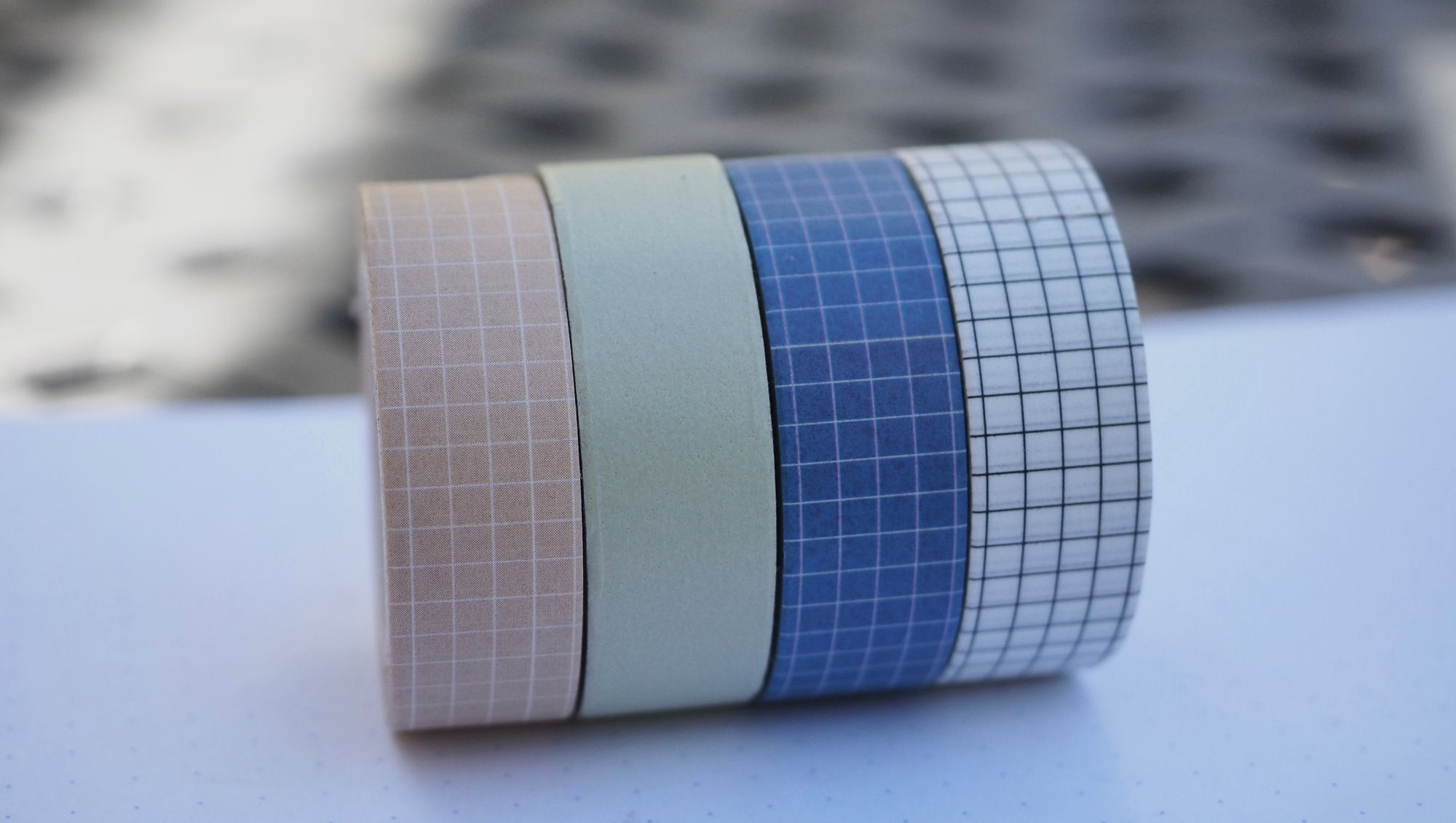 The tapes are small and lightweight, enabling them to be slipped into a pencil case without issue. With these tapes costing, on average, a few dollars each, picking one up could be an affordable way to spice up your notebook.
Swingline Tot Mini Stapler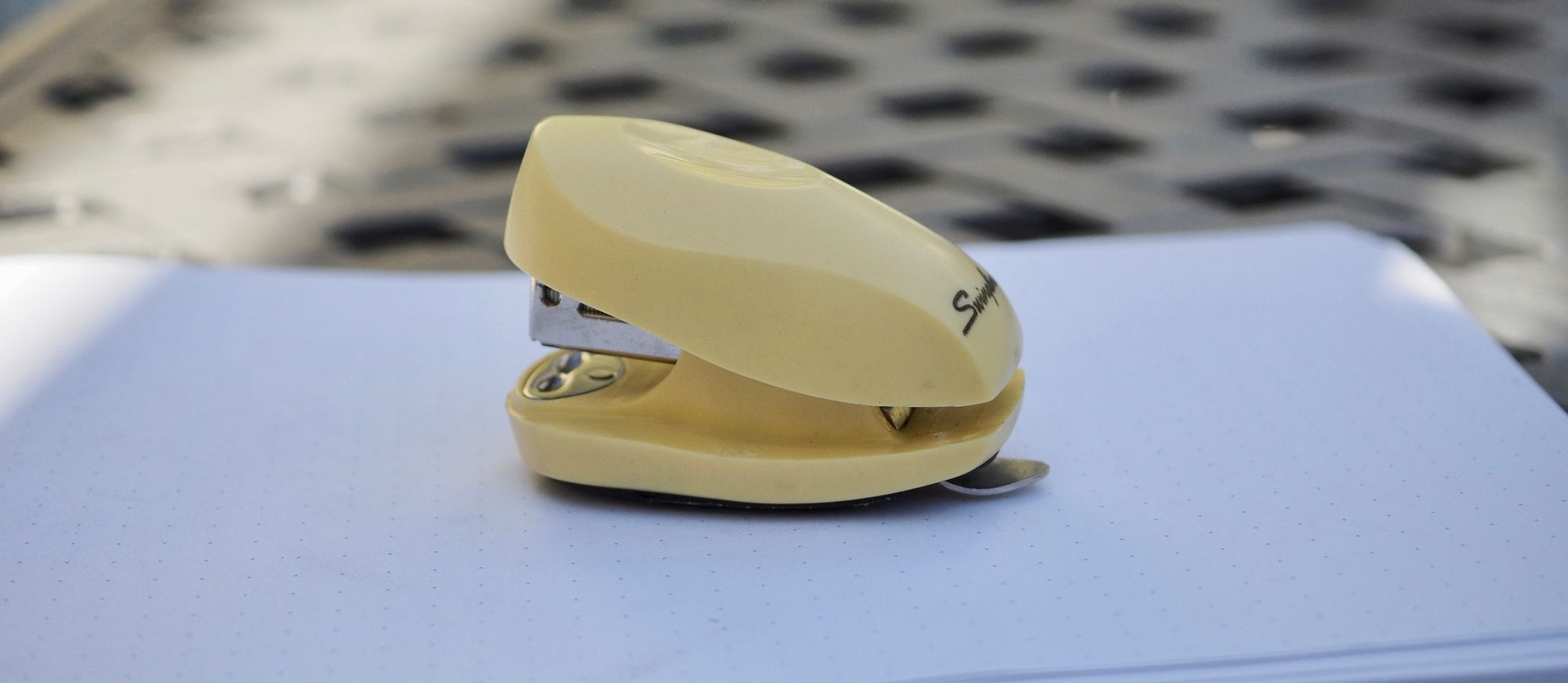 With all the papers students need to deal with, getting a stapler is extremely important to organize your work. Enter... tiny staplers! They're fantastic, and I really appreciate them. There have been so many times when I was scrambling for a stapler so I could turn in my assignments in my calculus class, given the vast amounts of paper required for such a task. This thing has saved my life on so many occasions.
Honestly, Swingline's stapler is great. It comes in fun colors (like this soft yellow I have here) and has essentially the full functionality of a regular stapler - the ability to open up and staple, the decently-sized stapler storage unit, and the stapler remover at the back of it.
The best thing? These mini staplers will only set you back a few bucks. They're essential for students and will save you from panic on many occasions, so the cost is definitely worth it.
Platinum Preppy Fountain Pen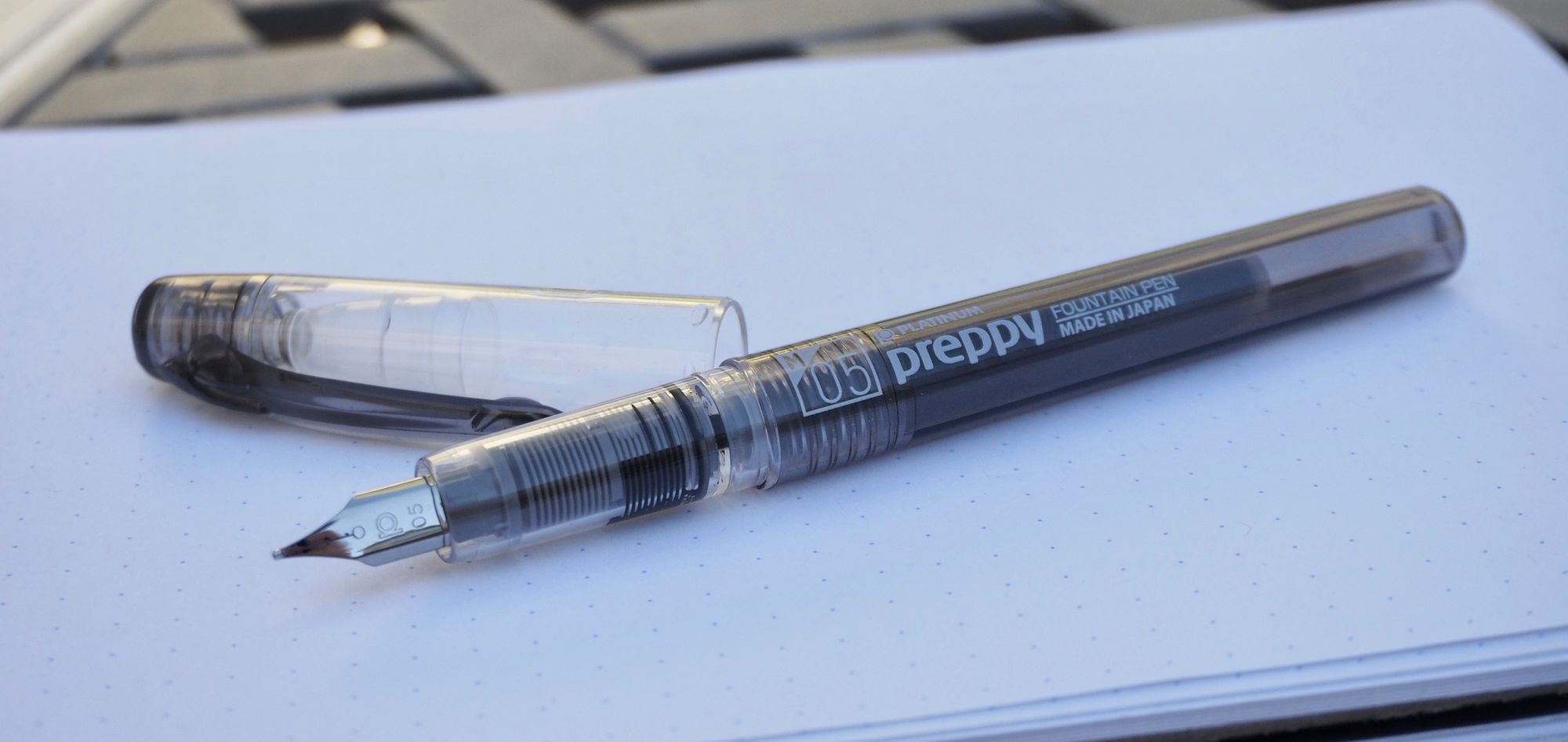 Of course, being a primarily fountain-pen-related website, there's no better way to end the list with an affordable fountain pen! This is the Platinum Preppy fountain pen, a sub-$10 option that comes in a wide variety of colors.
It blends right into any pencil case. Unlike higher-end pens, these Preppy fountain pens are unobtrusive; no one will bat an eye if you bring one of these out. I also find the fact that this pen is a demonstrator pretty cool. It's fascinating to see the internal mechanisms of the pen and the capillary action that seemingly magically brings the ink all the way to the nib.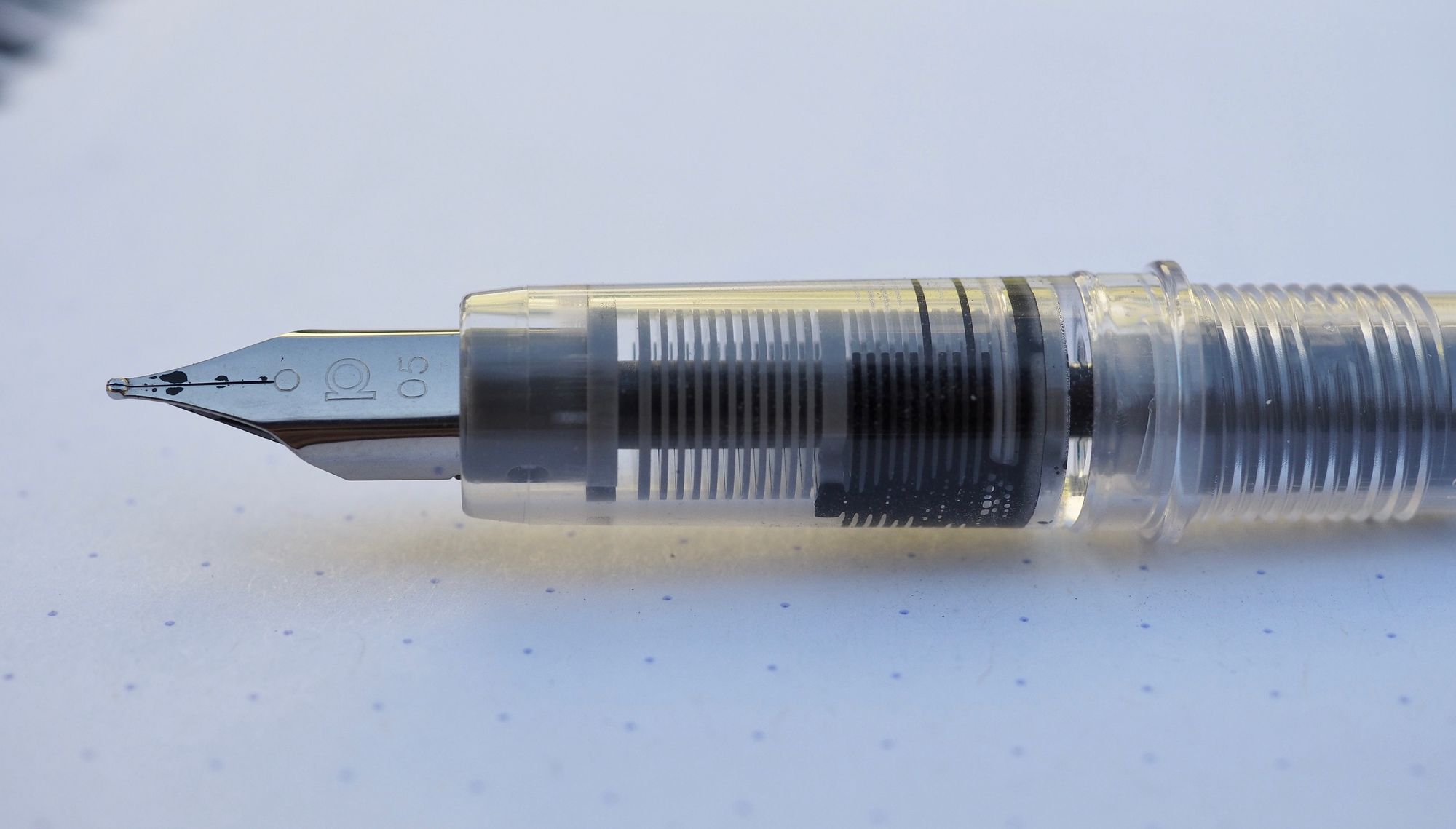 Speaking of the nib, it's definitely the best you can get at this low, sub-$10 price point. It's a pretty plain nib, but again, you can't really expect much for the price. However, it writes fairly smoothly and punches well above its price point, even seemingly beating out some of the pens above $30 that I own.
It's a miracle how Platinum got this pen to be so affordable. I picked mine up for a hair over $5! It doesn't come with a converter, but that makes sense because the converter literally costs more than the pen itself. For that price, the decent build quality, refillability, and writing experience are definitely well worth it. This is an amazing beginner fountain pen that definitely won't break the bank.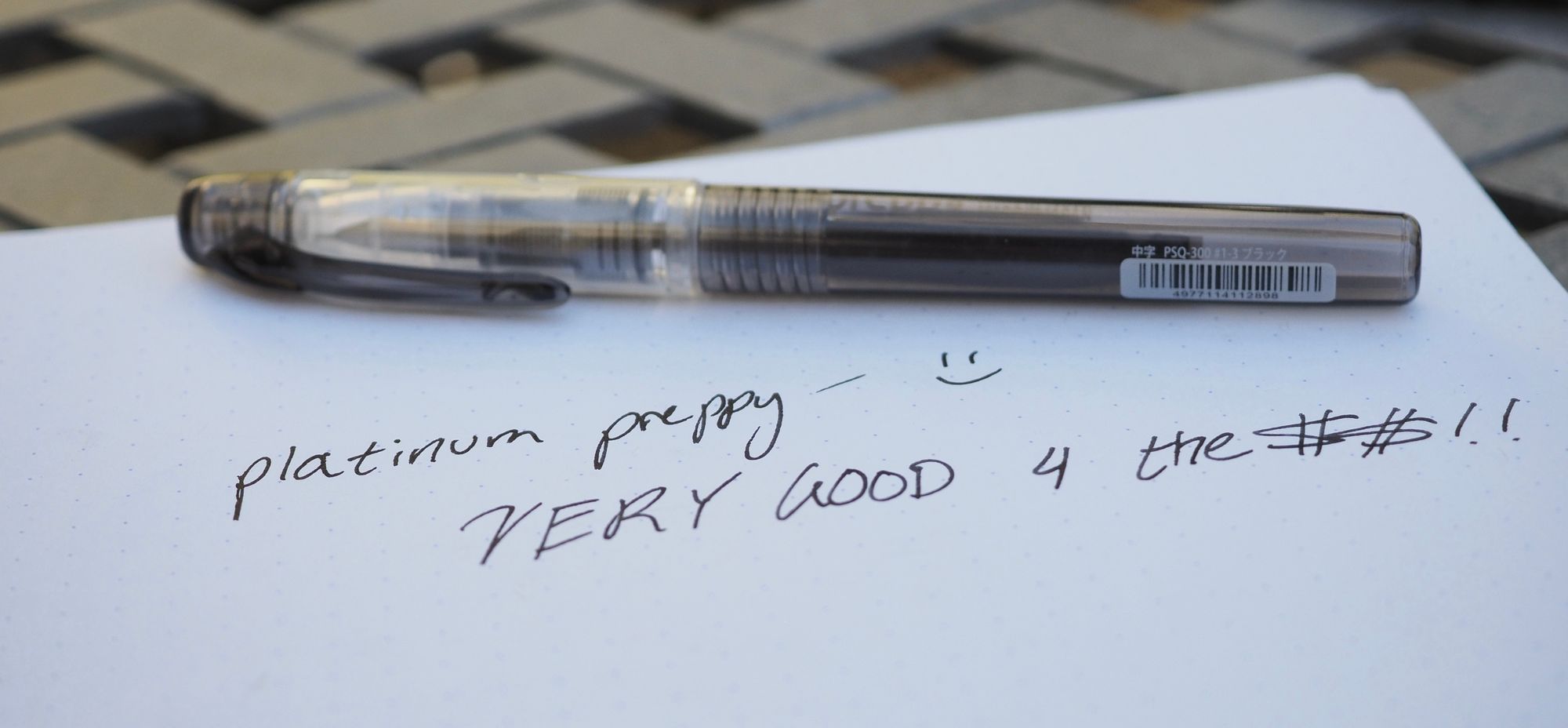 However, if the Preppy isn't quite your style, another fantastic alternative is the Pilot Kakuno. It's a nice, bubbly fountain pen that also writes decently and comes in a wide variety of colors, including special editions. It's on the cuter side and features a smiley face on the nib. If you're interested, I have a review on one of them here!