Ultimate Review: Staedtler 925-35 Limited Edition Mechanical Pencils
Staedtler 925-35 limited edition mechanical pencils are probably one of the most enjoyable mechanical pencils to collect. New colors are released relatively frequently, and there's an active aftermarket for these pencils (however, prices can get unreasonable!). Given their low prices, Staedtler 925-35s have a special place in every stationery collection.
I've owned and used these mechanical pencils for quite some time and I feel qualified to label my take on the Staedtler 925-35 an "Ultimate" one, whatever that may mean to you. To this day, I've managed to collect five of these. That may seem like a lot, but in retrospect, it's quite small compared to some posts you see on r/mechanicalpencils. Over the time I've used these 925-35s, I've grown quite an appreciation for them. However, there are still some glaring problems with this model, which make me quite hesitant to get more limited editions.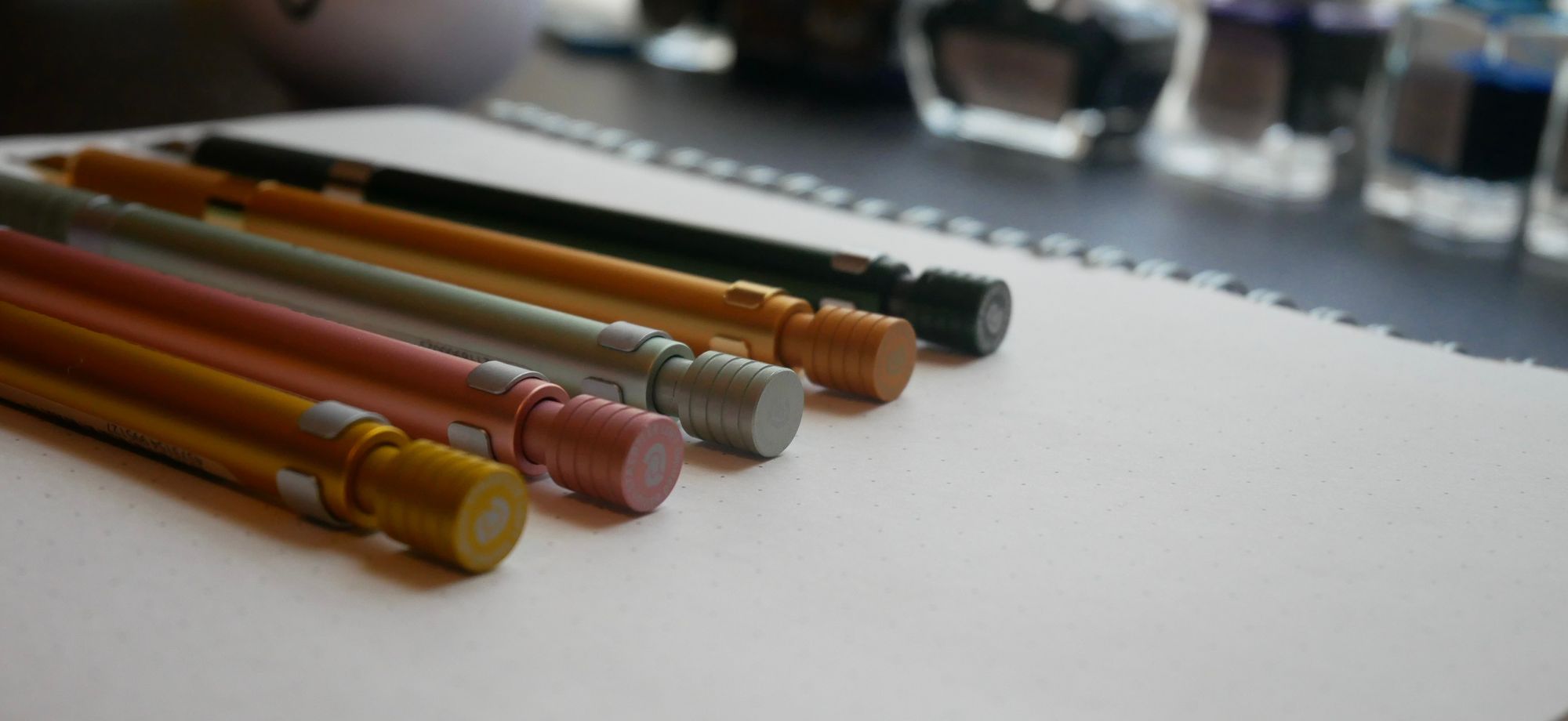 The Good
Before I go on rambling about each specific limited edition I own, I want to comment on the model itself.
Staedtler 925-35s feature a lightweight metal body that still feels extremely solid. They're comfortable to use for prolonged periods of time, and their grips are very solid. I usually reach for these pencils when I do my math homework or other STEM classes that require equations or technical work. The details on the 925-35s are also very impressive. The lettering on the side is high-quality and has yet to fade away, even after extensive usage, and there are minute details on the pencil that may result in you staring at it for prolonged periods of time.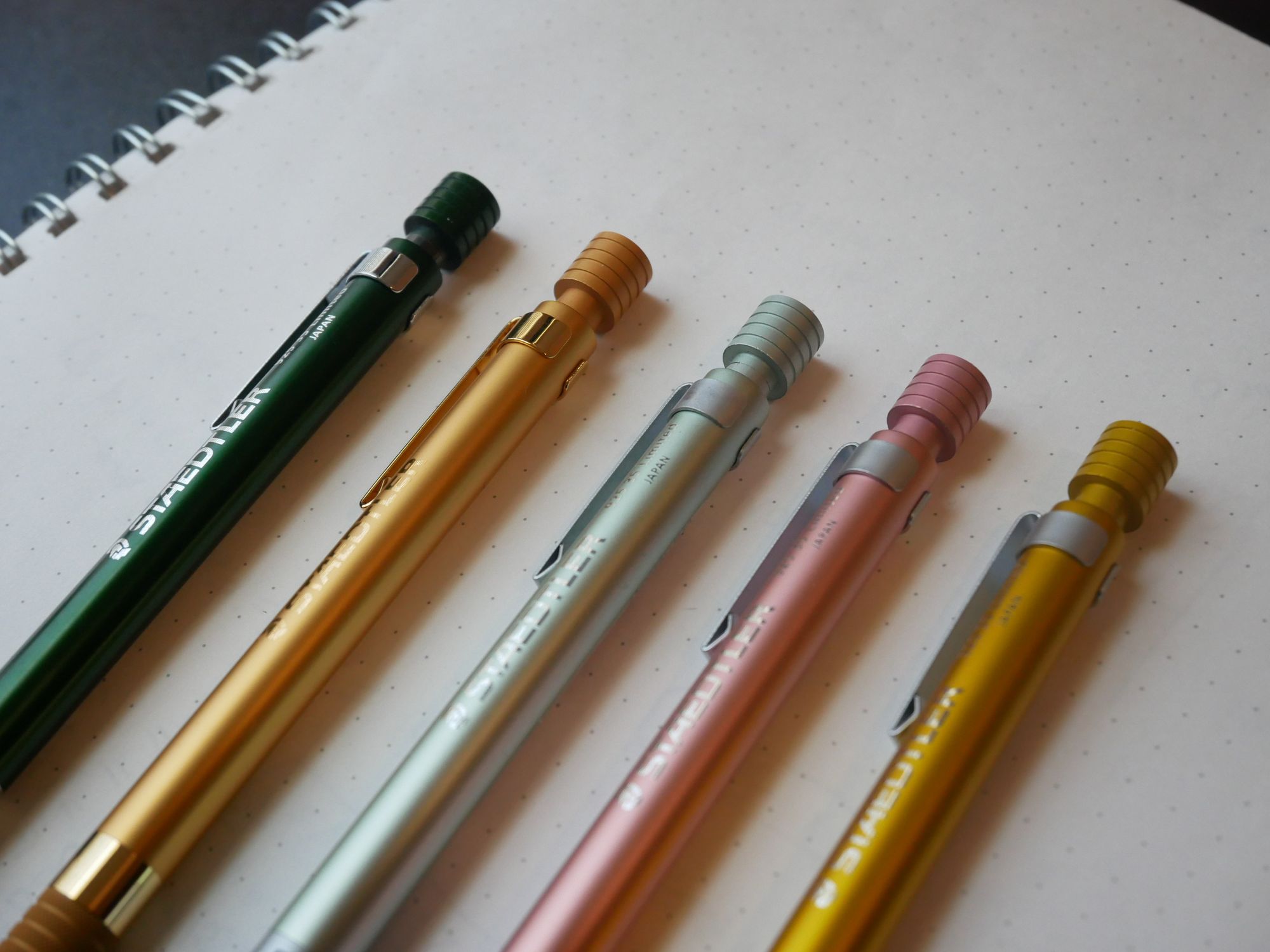 The Bad
Unfortunately, Staedtler 925-35s aren't always perfect. The finishing on these mechanical pencils tends to fade relatively easily.
When operating the clicking mechanism, part of the cap makes contact with the body, resulting in part of the cap wearing off over time. Although it may not be a deal-breaker, this sign of wear bothers me and detracts from the pristine look that a newer, unused 925-35 would have. I've become reluctant to use my new limited editions after noticing the wear from normal use, and now my new ones have turned into display pieces for my desk. The grip sections of these pencils also get dirty and show wear pretty fast. Unless that describes your ideal pencil, I'd be hesitant to spend upwards of $50 on a sought-after limited-edition Staedtler 925-35.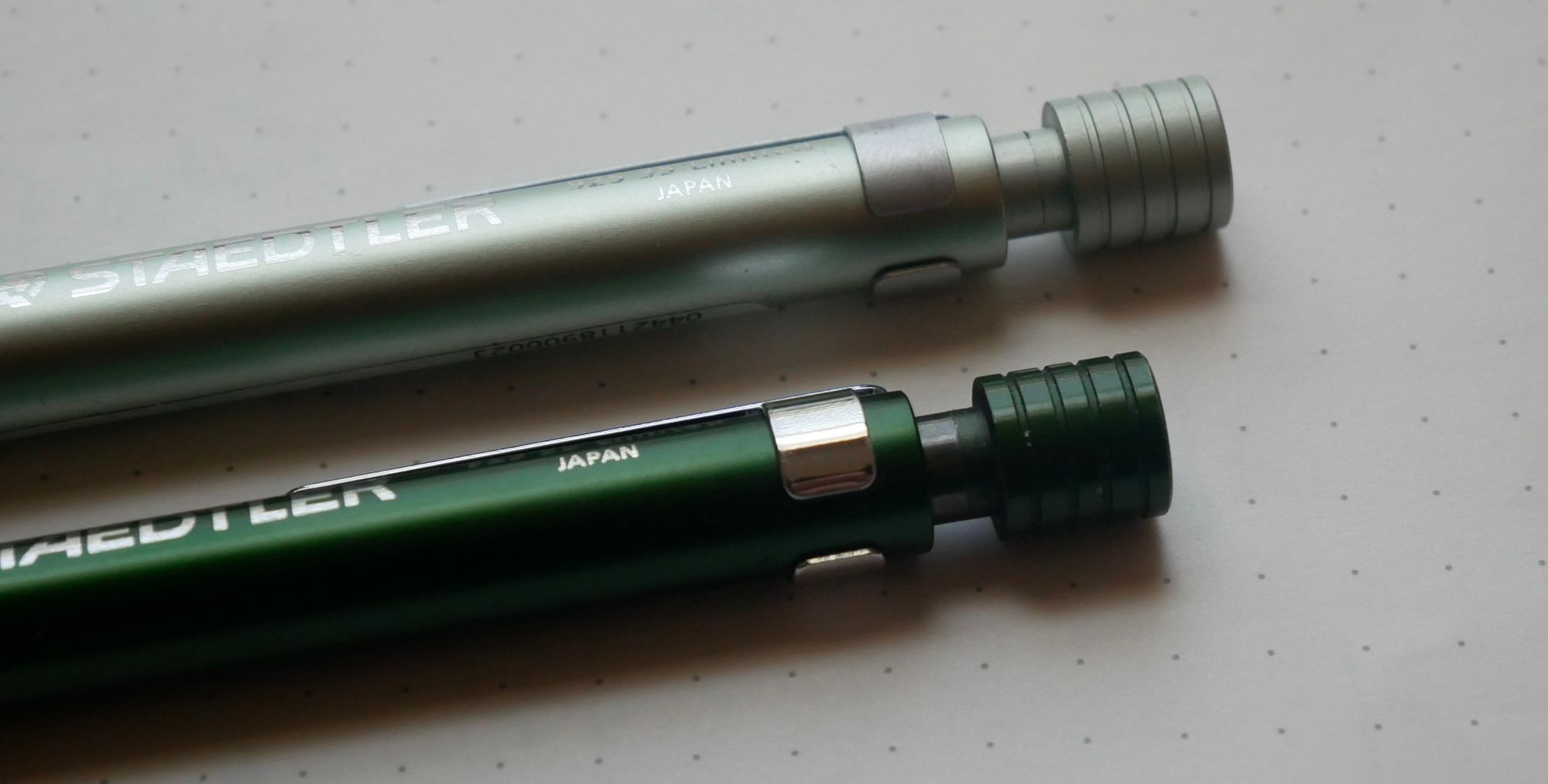 The Weird
Limited-edition versions of the 925-35 tend to vary in terms of physical features found on mechanical pencils. My limited-edition 925-35s are from Kinokuniya Books (gold), Loft (yellow, light green, and pink), and Korean releases (dark green).

The thing is, for each vendor or release of 925-35s, there are small design changes. For example, the 2020 Kinokuniya Classic Gold doesn't feature any text on the barrel apart from the Staedtler logo, while the Loft and Korean editions do. The back cap of the pencil of the Loft editions also features slightly different text from the other two, including LOFT branding.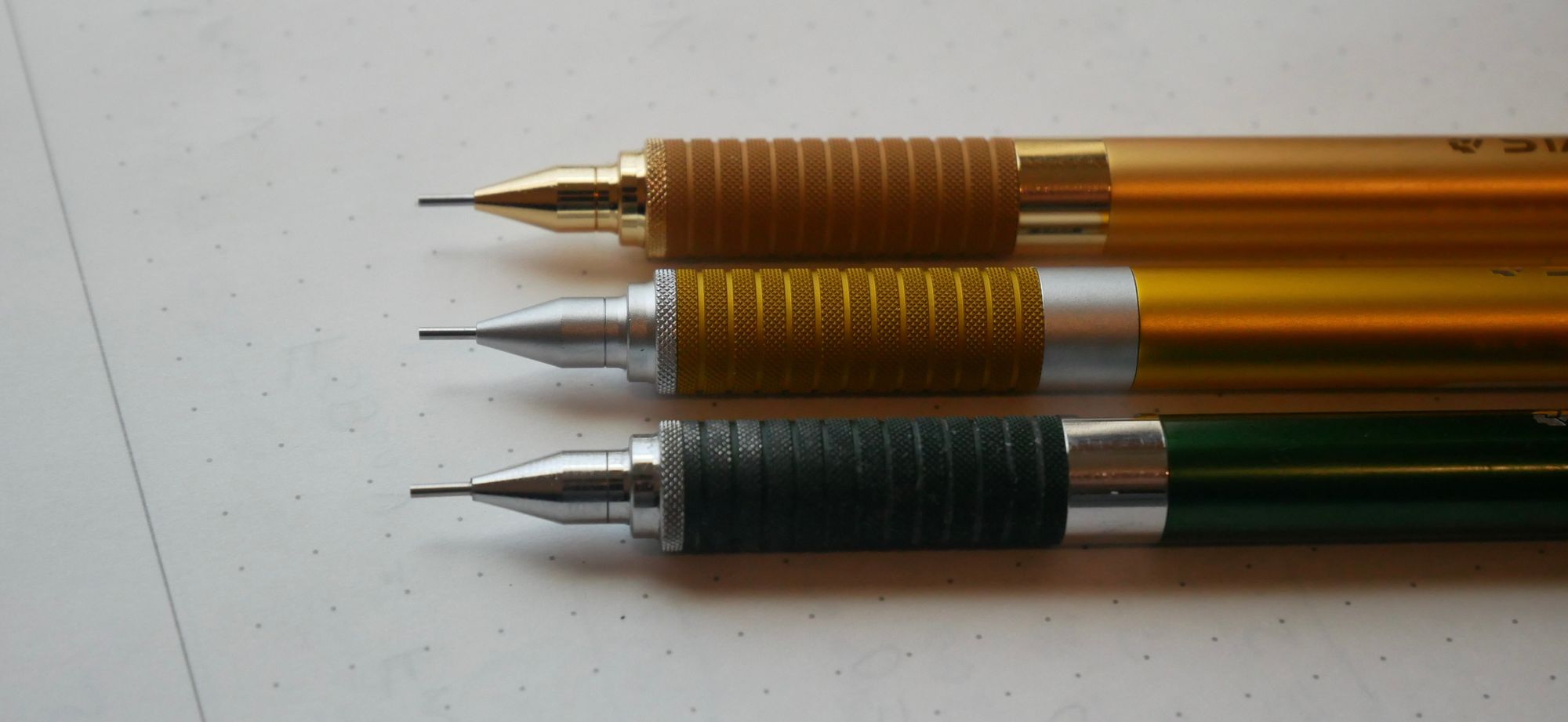 The finishing of the mechanical pencils seems to variate as well. The accent colors range from shiny, metallic gold to a dull, matte grey. It's interesting to see how different each limited edition can get. However, from my experience, the finish of the pencil doesn't affect the overall writing experience (although people would probably ask you questions about your "golden" pencil).
---
Individual Reviews
Staedtler 925-35 2021 Korea Limited Edition Dark Green

Oh, man. This pencil has been through a lot. This Korean limited edition Staedtler is what started my whole collection of Limited Edition 925-35s. I bought this mechanical pencil last Summer during my trip to South Korea. I remember I walked into YP Books in Gangnam-gu, a high-end district in Seoul, and I knew from the moment I saw the pencil I needed it.
Well, essentially a year later, the pencil is in quite a rough condition. I wasn't careful enough to "preserve" the condition of the pencil, instead opting to throw it in my pencil case. Turns out, when you do that, your pencils get beat up. Although still usable, I messed up the mechanism somehow, and it became weaker at holding the lead in place.
However, I still adore this pencil. It features a deep green body with shiny silver-tone accents, and the colors complement each other perfectly. The pencil features special limited-edition branding as well, brandishing "925 35 Limited" on the side of the barrel and "Limited Edition" at the back of the cap.
Staedtler 925-35 2020 Kinokuniya Classic Gold
The Kinokuniya Classic Gold Staedtler 925-35 is definitely the most extravagant-looking Staedtler in my collection. It's also the one that fetches the most exorbitant prices on eBay. For that reason, I've kept my hands off of this pencil.
Even though I only have this pencil for display (given the reasons above), it's probably my favorite pencil in my entire collection. I still remember the moment I walked into the flagship Kinokuniya Books store in Japan this past Winter and the jubilance that accompanied this find. I had my eye on this exact edition but thought I couldn't find it as it was essentially three years after its release. However, to my surprise, I am now a proud owner of this pencil.
I would like to write with this pencil, but I feel too scared to pick it up and use it. Thus, its permanent residence is the corner of my desk, where I can feel free to stare at it when I'm bored and don't want to do homework.
Staedtler 925-35 Miscellaneous Loft Limited-Editions



The Staedtler 925-35 Loft limited-edition mechanical pencils seem to feature matte accents, along with slightly toned-down barrel colors, compared to many other limited-edition Staedtlers.
All three of mine feature the same characteristics. On the barrel, the Staedtler logo is present, along with the "925 35 Limited" text on the side. The back of the cap also features loft branding, reading "STAEDTLER LOFT Limited Edition" instead of other limited editions which read "STAEDTLER Limited Edition".
---
I enjoy using these limited edition Staedtler mechanical pencils and hope to eventually build up an even bigger collection. However, it's gotten to a point where I feel like it's not worth actually using these pencils, which is a strange situation.