Ultimate Review: Pentel GraphGear 1000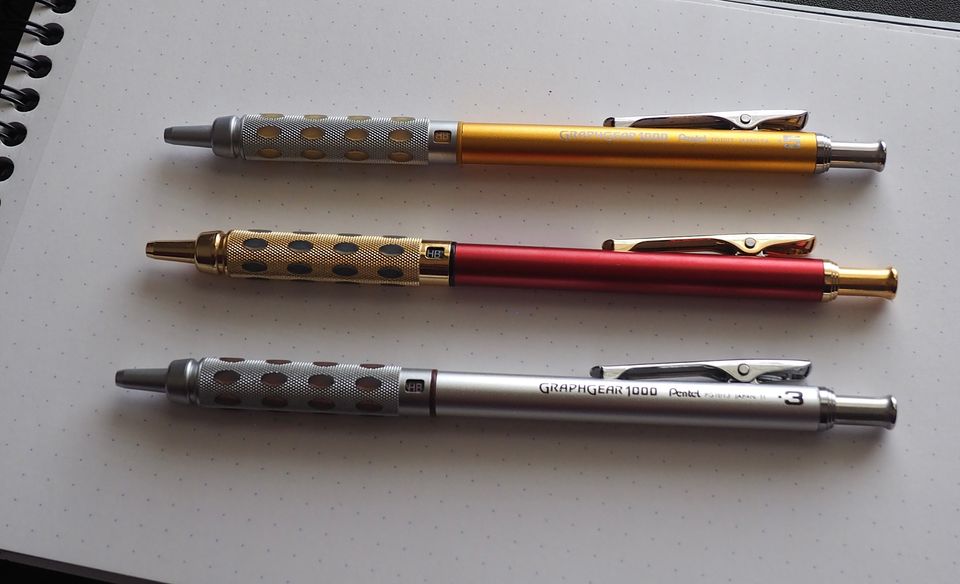 The Pentel GraphGear 1000 is a well-loved classic in the mechanical pencil community. It could even be a contender for the title of the most known mechanical pencil on the market.
It's affordable, high-quality, and comes in so many variations. It is also one of the only models I'll go out of my way to purchase if a new color releases. I've been Pentel GraphGear 1000s on a daily basis for as long as I can remember, and I still love it as much as when I first got one.
I have three different GraphGear 1000s that I use pretty frequently. My first one is in a standard 0.3 mm size with a silver body and brown accents. This one is a pretty standard variant available essentially everywhere you can find mechanical pencils. My remaining two are a bit more special. My second one is a gold and red tone special edition that takes 0.5 mm lead. I purchased it during my trip to Asia nearly a year ago. My final (and most recent) one is a Loft exclusive GraphGear 1000 that I bought during my trip to Japan this past Winter.
Writing Experience
The GraphGear 1000 is one of the best-writing mechanical pencils that I own. All of mine are reliable instruments that write extremely smoothly and don't move laterally, despite the complex mechanism that supports the nib. The GraphGear 1000's grip section has a mix of metal and rubberized blotches that make up an interesting but comfortable grip that won't slip out of your hands.
The way this pencil works is a little confusing the first time you use it. The Pentel GraphGear 1000 is the only model in the GraphGear lineup that implements a double-knock mechanism. This means that the mechanical pencil's nib must be extended prior to writing, done by a click that advances the whole nib unit forward. Only then is when you click again to advance the lead for use.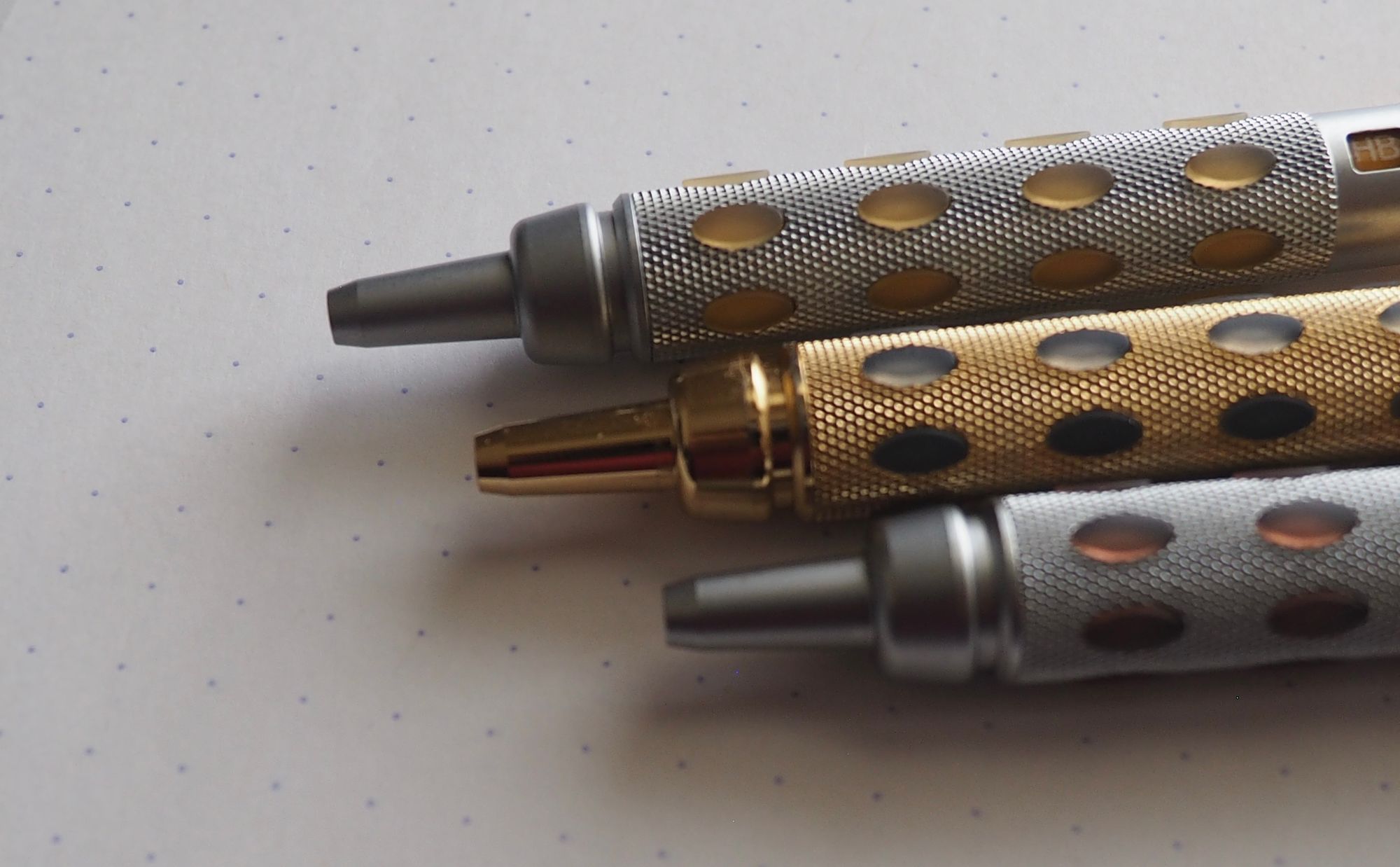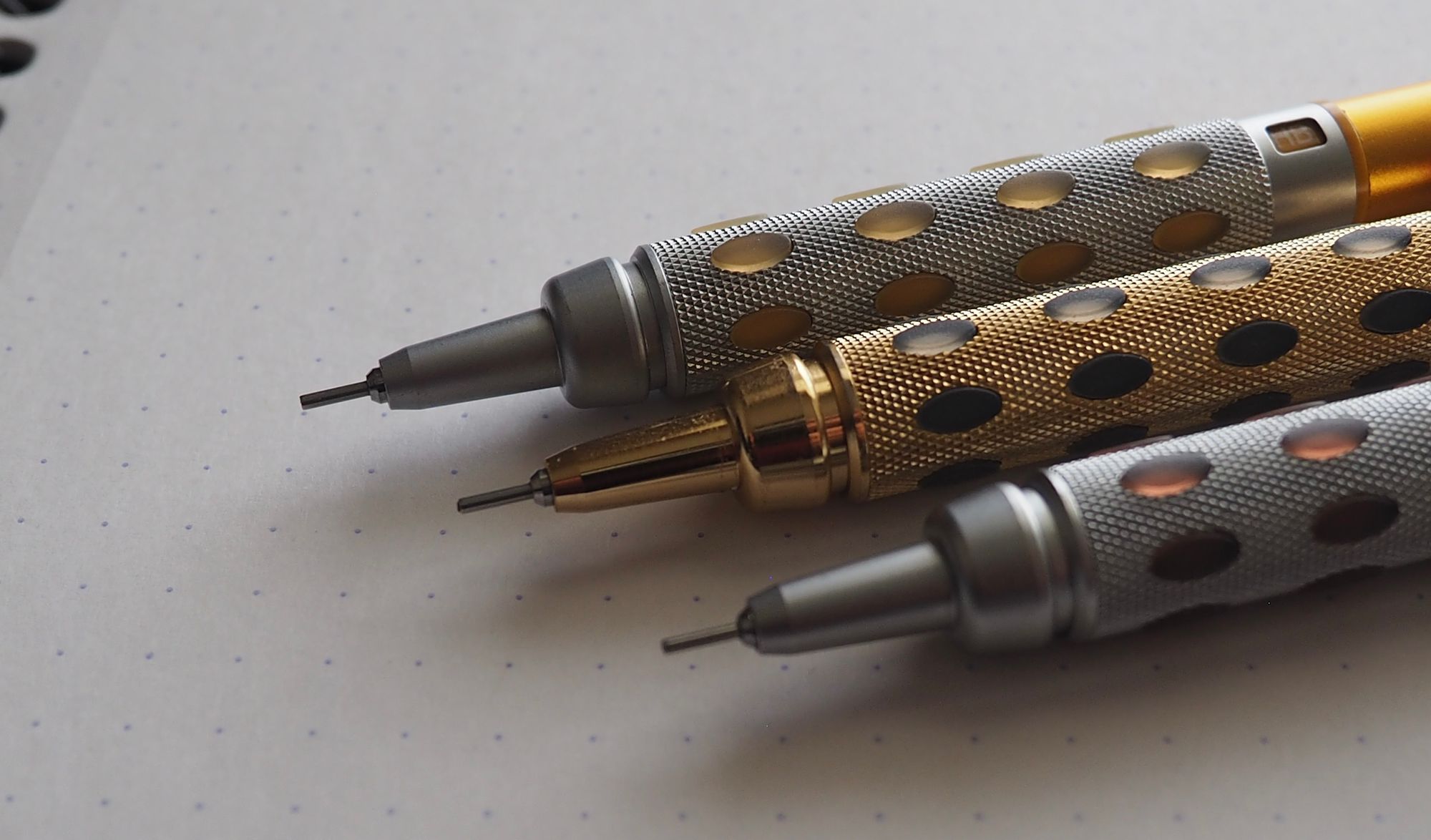 The double-knock mechanism is very satisfying to use. There's something about the first click that makes the pen so much more pleasant to use. The lead also advances with a satisfying click. Throughout my time using these GraphGears, the retractable nib has come in handy after I've inevitably dropped these pencils. They were as good as new, unlike the Rotring 600s I've dropped (bent nib!).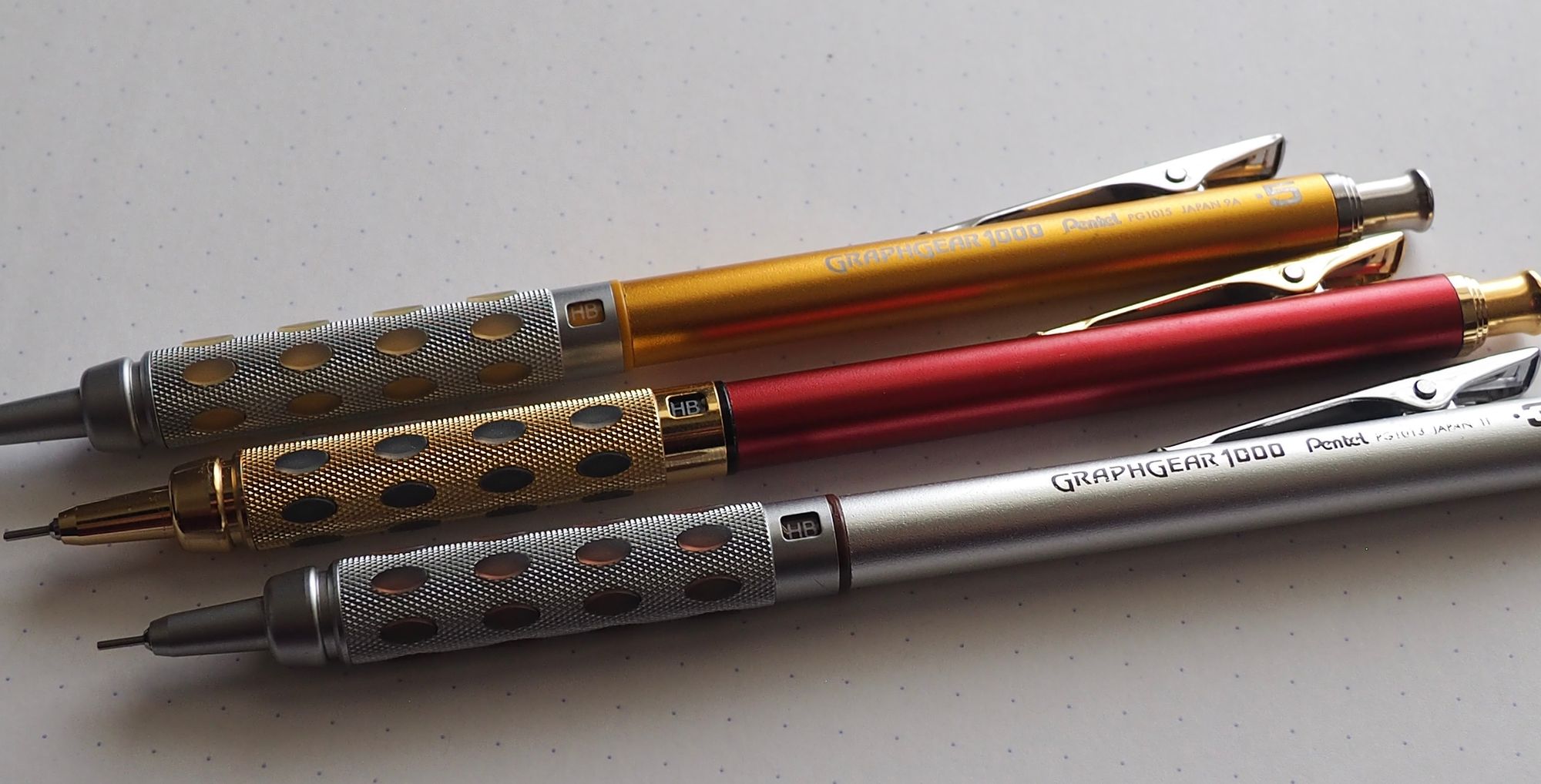 The GraphGear 1000 also features a lead-hardness indicator. It can be changed by unscrewing the pen's tip and rotating the barrel. In theory, by screwing in the barrel to lock the indicator, it shouldn't change. However, it does get on my nerves sometimes because the barrel tends to loosen during use, resulting in the indicator rotating to show something else. I use HB for nearly all my pencils, so it doesn't bother me, but I wouldn't trust the lead indicator on the GraphGear 1000.
Colors
Being the flagship model in the GraphGear lineup and one of the most-known mechanical pencils, Pentel's GraphGear 1000 has a plentiful amount of different colors. Unfortunately, like the Staedtler 925 pencils, special editions of GraphGear 1000s are typically only available in Asia. For US-based enthusiasts like myself, this is terrible.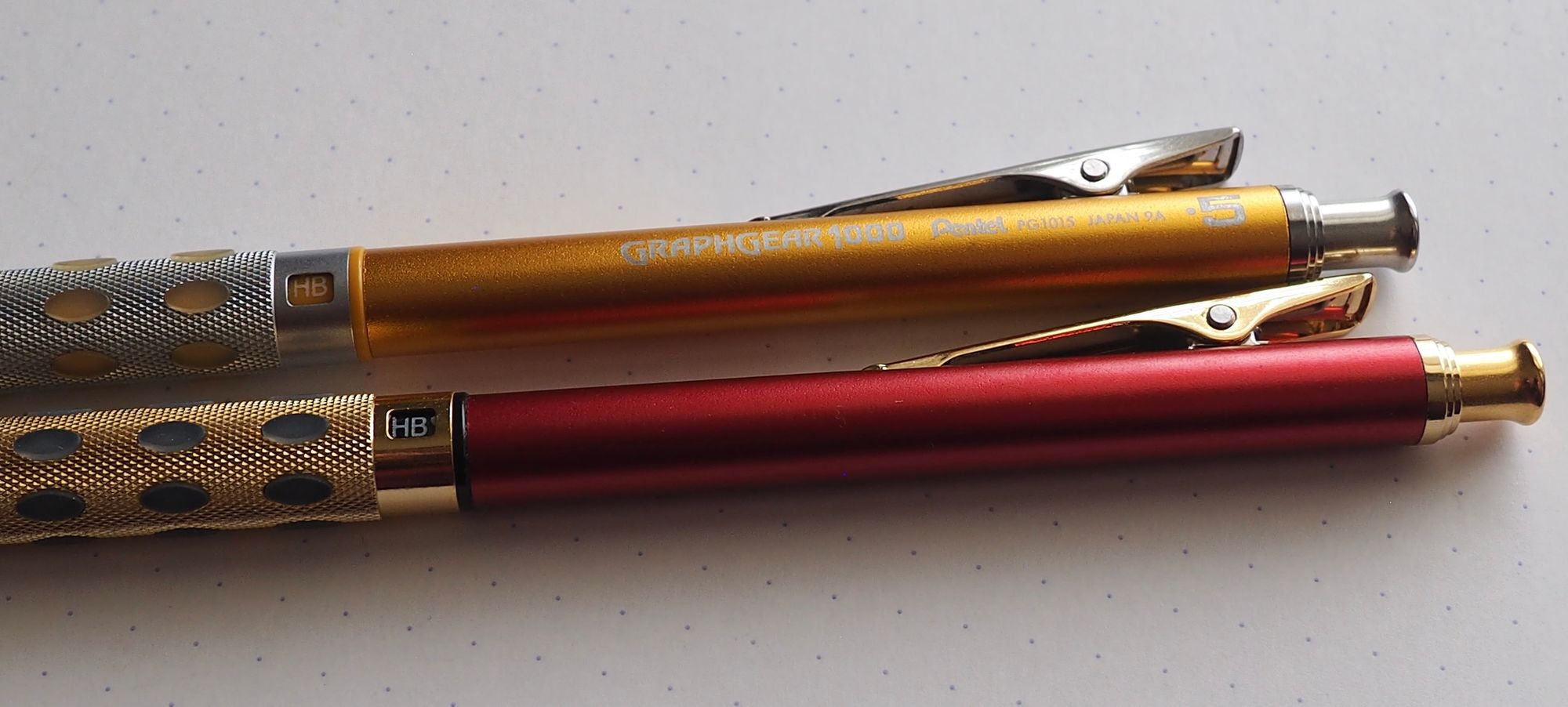 If you want to buy one of the special edition gold GraphGear 1000s, expect to pay upwards of $50 for them in places accessible to the States. However, it may not even be worth it in the end. My red and gold GraphGear 1000, like so many other gold ones, has lost its lettering over time. It's quite unfortunate, considering the high price the gold editions demand. For the higher price tag, the lack of quality of these gold versions isn't acceptable.
However, there are quite a few general-release colors of the GraphGear 1000, which come at an appealing price of ~$15. For example, Yoseka has most of the GraphGear 1000s from the Colors collection in stock. These colored barrels give the entire pencil a nice "pop" that separates it from normal editions.
A (Fatal?) Flaw
Although I haven't had any of my GraphGear 1000s break on me, I know people who have. Over time, the plastic holding the grip to the barrel does tend to break, rendering the pencil essentially useless. This may be related to my issue of the same section loosening over time, but when using these pencils, you must take proper care of them to avoid potential breakage. This could suck if you decide to invest $50 for one of the golden GraphGear 1000s only to have it snap on you.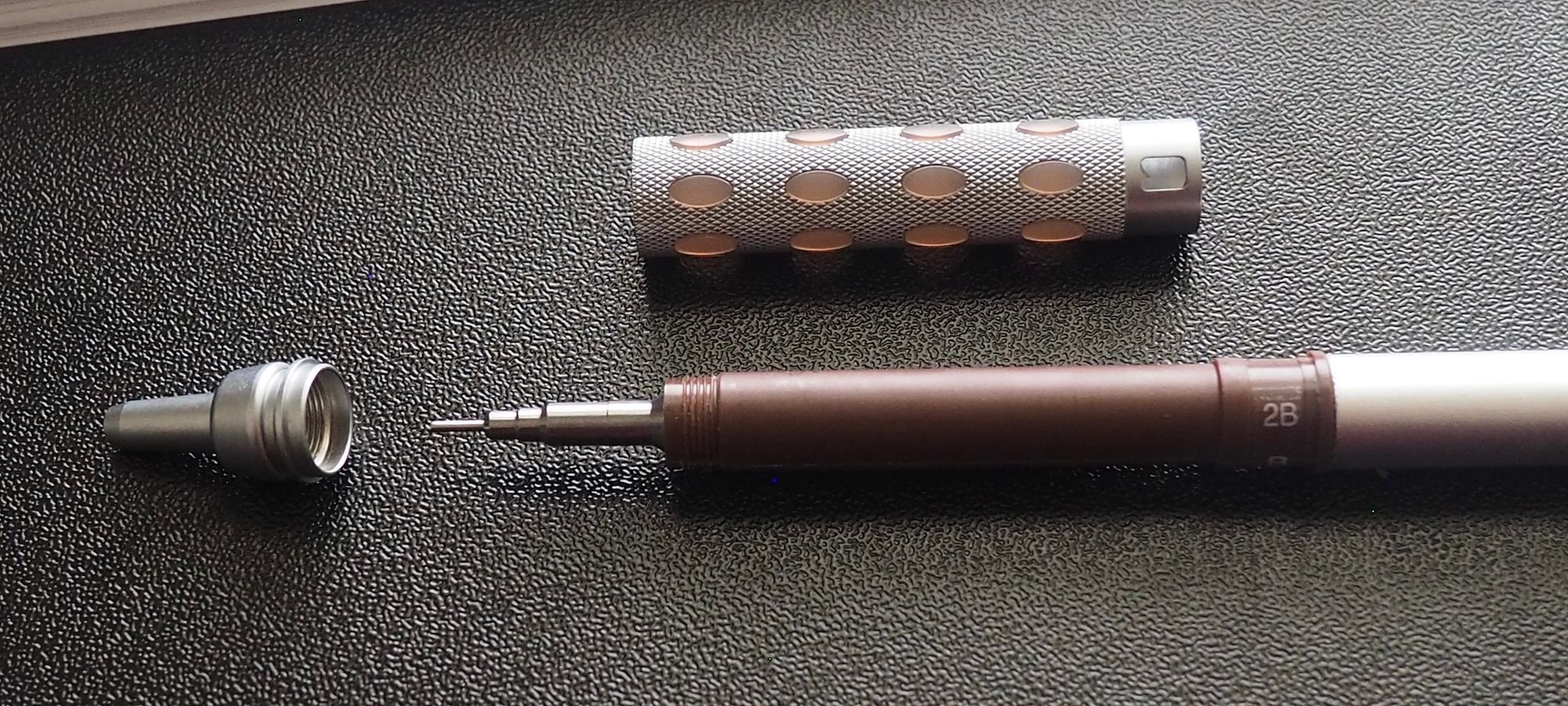 If you treat the pencil nicely and don't overstress it, the GraphGear 1000 should hold up for a long time. As for those expensive limited editions, I'd be hesitant to use them on a daily basis and instead keep them for display. I adore Pentel's GraphGear 1000, and for the low price of just over $10, it's an amazing deal.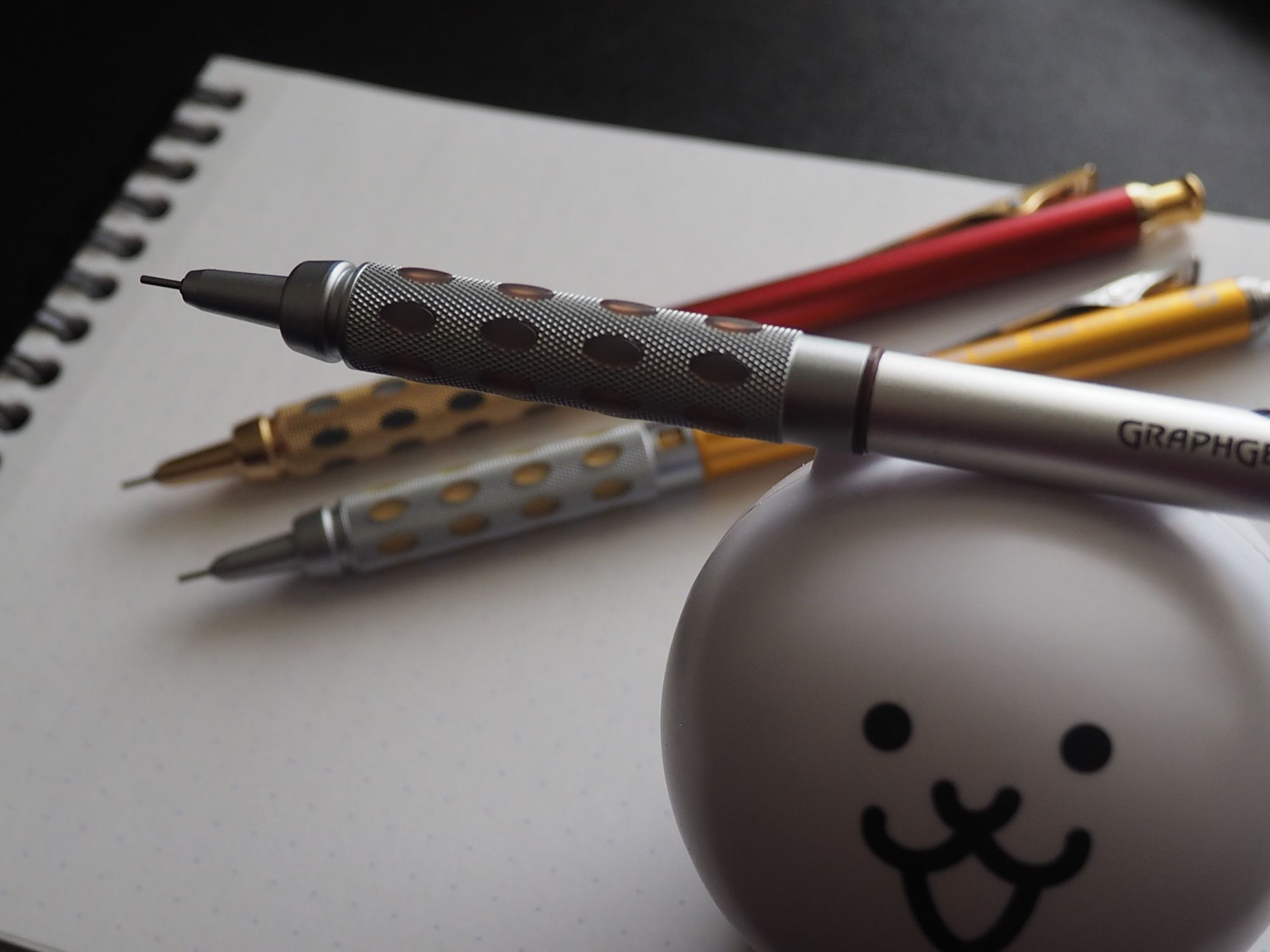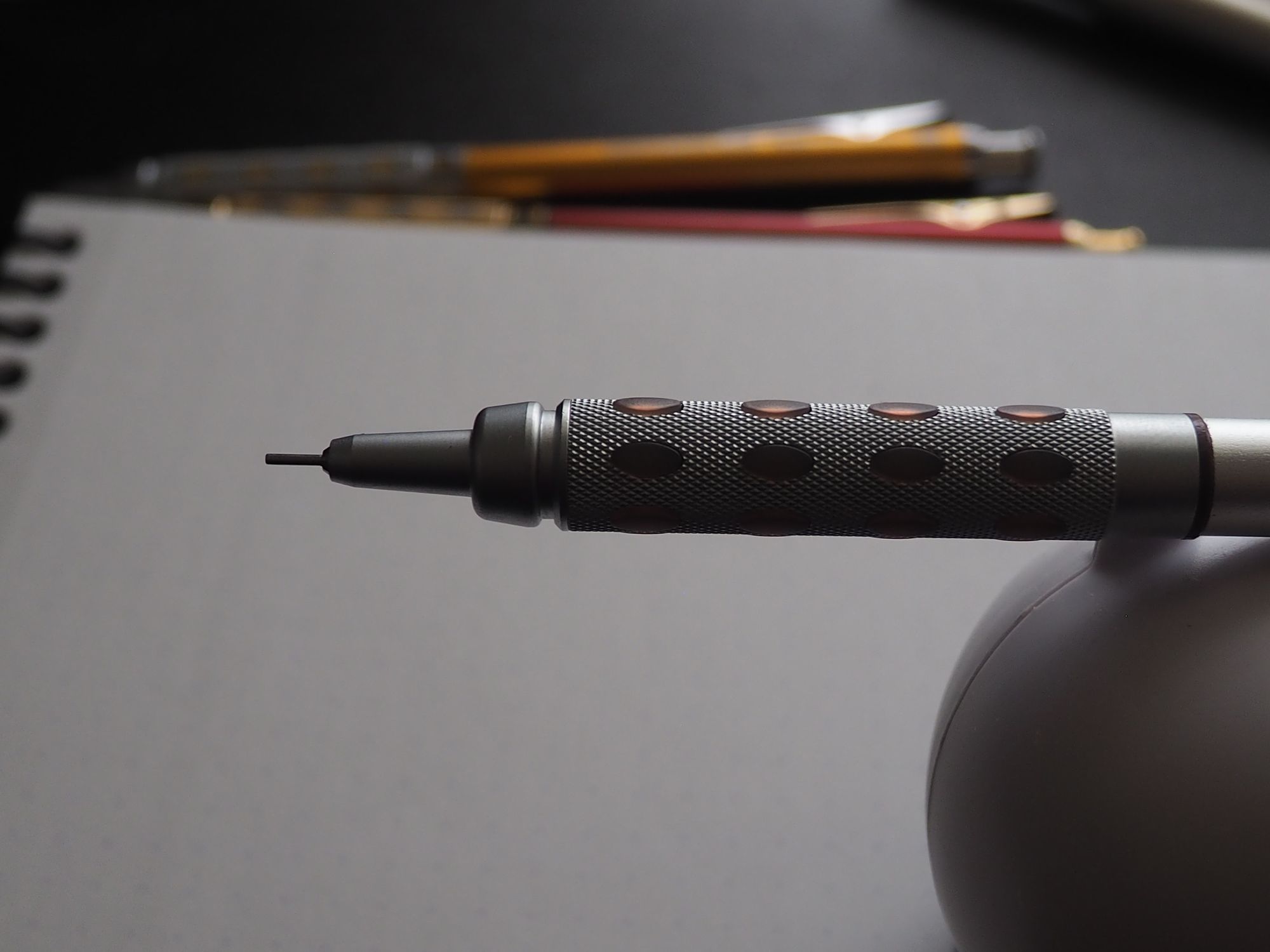 This post may contain affiliate links. See the Affiliate Disclaimer for more information!