Review: Flex Nib FPR Triveni Junior Acrylic Fountain Pen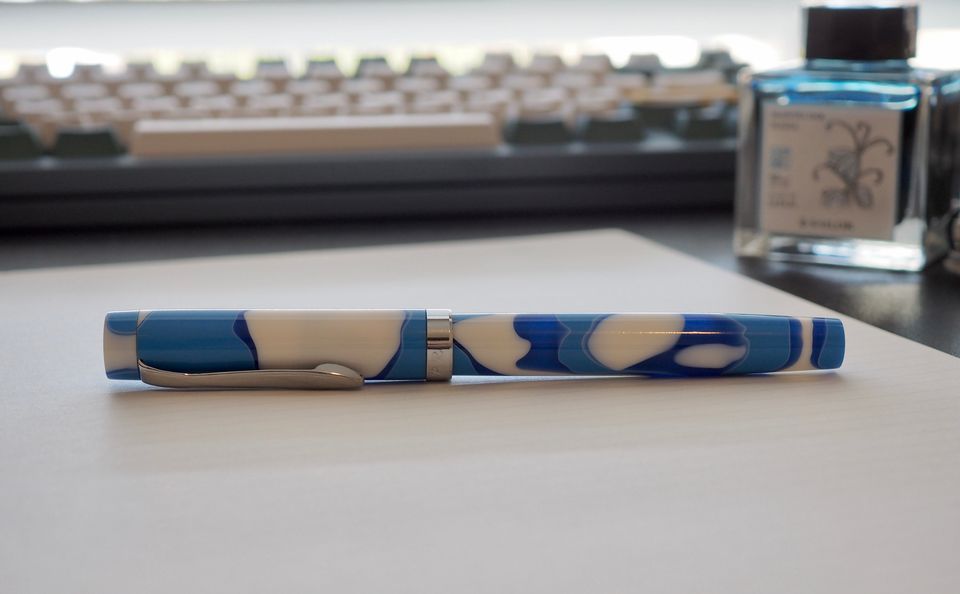 Fountain Pen Revolution (FPR) is a well-regarded fountain pen brand known for its more affordable flex pen offerings, and I was able to pick up their Triveni Junior model during my time at the San Francisco International Pen Show back in August. It's a beautiful, acrylic fountain pen handmade in Southern India and features a #6-sized nib. I got mine with a flex nib, which will be the focus of today's review.
The FPR flex nib looks quite unconventional. It's a two-toned nib with some scrollwork and rather basic branding. However, the most prominent detail is the slit, which runs nearly the entire length of the nib and gives the pen its flexible characteristics.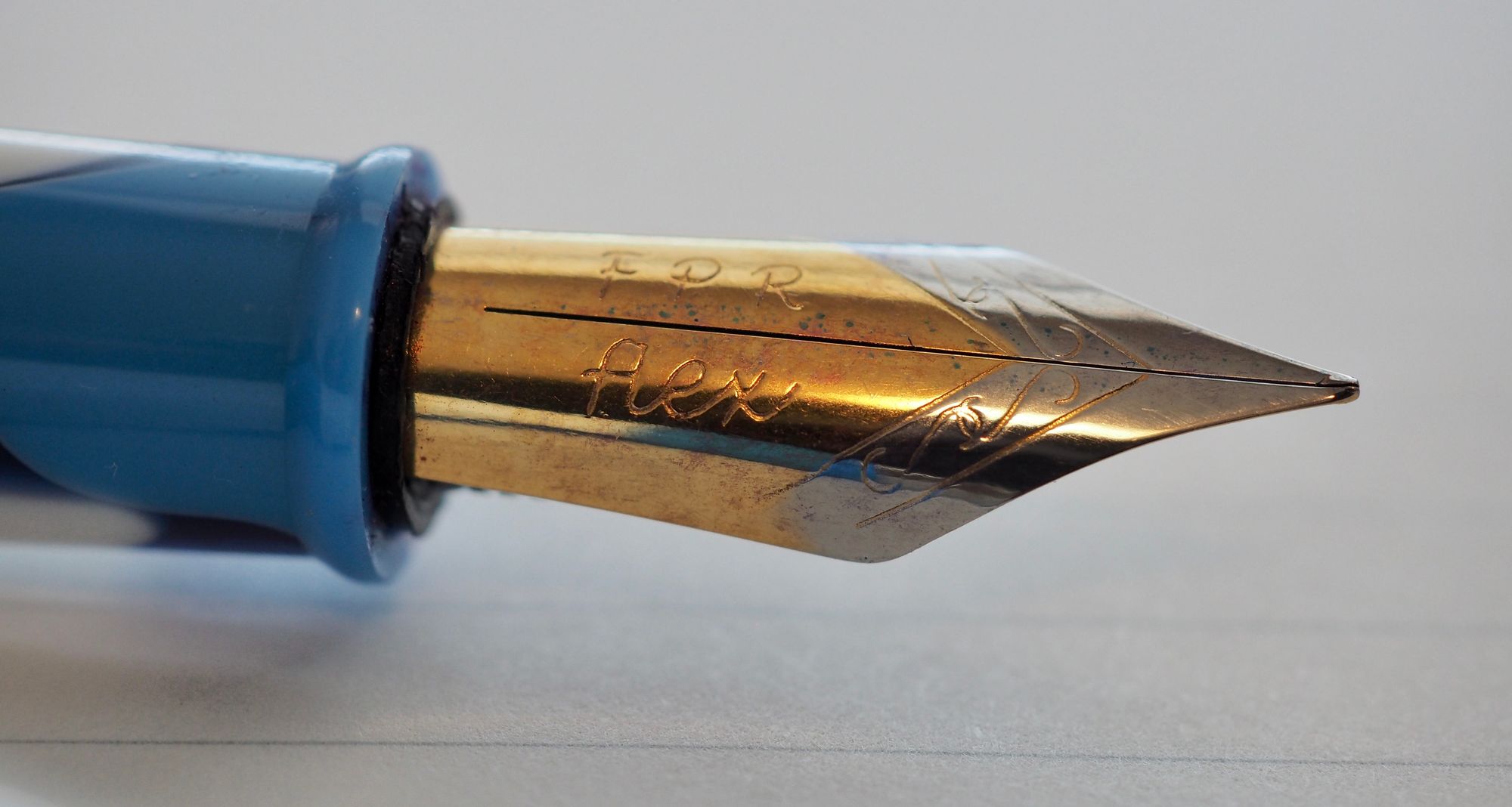 In terms of writing, the pen is extremely bouncy. Although I wouldn't describe it as smooth, the pen writes pretty comfortably and is enjoyable to use. Seeing the tines split in use is also satisfying.
However, FPR's flex nib is quite far from perfection. It tends to railroad quite a bit, likely due to the weaker feed not being able to keep up. Right after a refill, the pen works great; I don't experience any railroading. However, uncapping it after some time and trying to flex it usually leads to lackluster results. I have a theory this is from some ink drying out, but I'm not sure. As this is my first flex pen and I bought it used, this may be caused by either user error or a defect.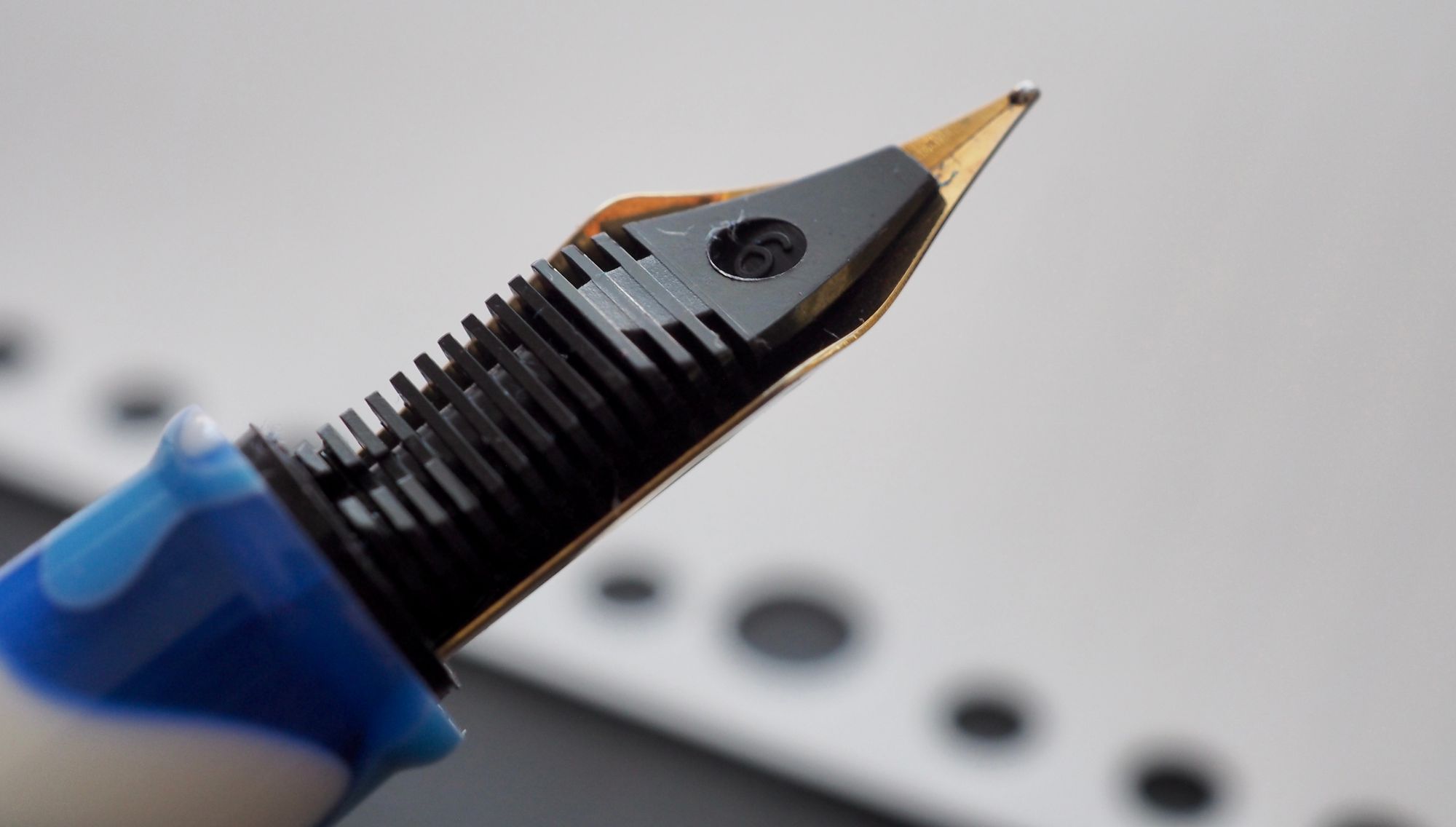 Besides the nib, the pen is pretty average. The clip is springy and the capping mechanism is satisfactory. There isn't anything too spectacular besides the uniqueness of every pen; FPR states that every Triveni Junior pen is manufactured by hand.
Something I do like is the color scheme of the pen. The different shades of blue and white pair well with the silver-tone accents on the cap. Out of the four available Triveni Junior colorways, I find this blue one the most aesthetically pleasing.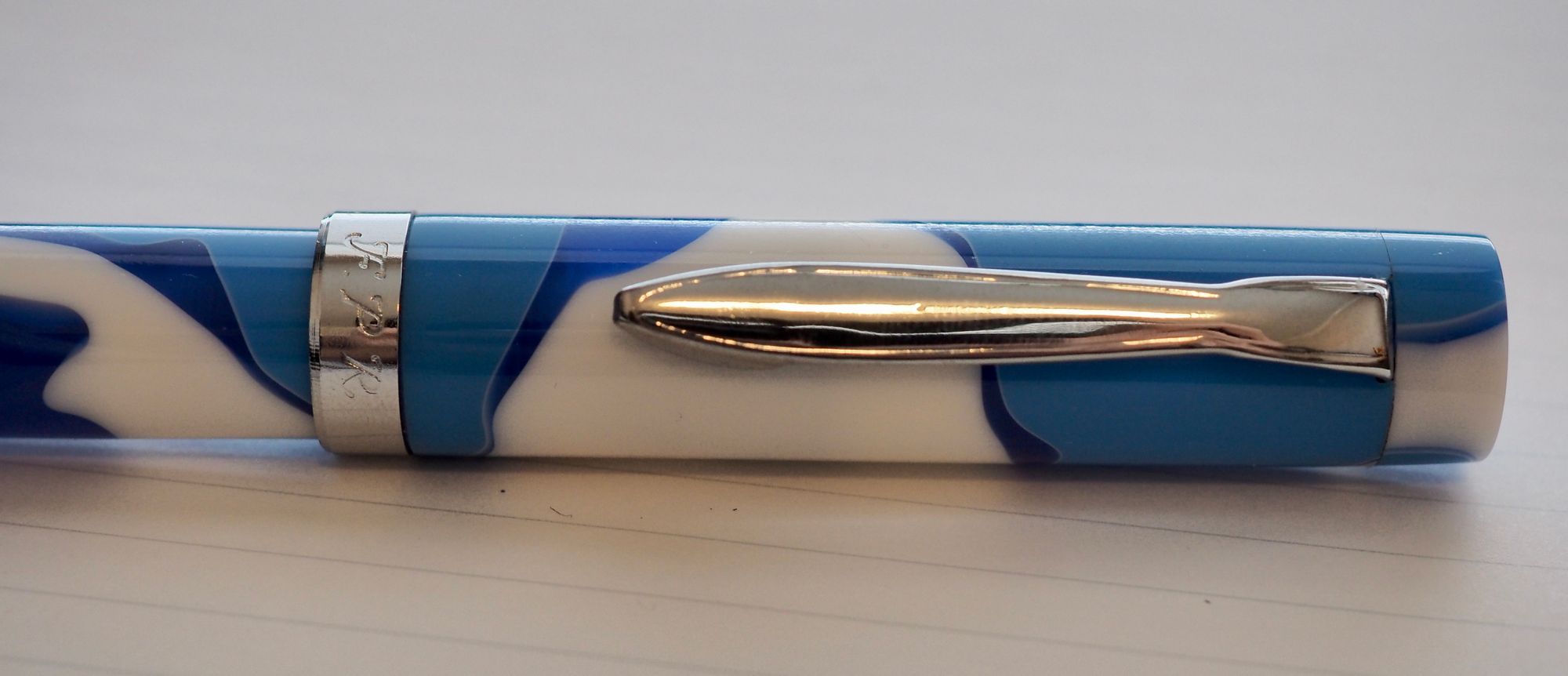 There is FPR branding on both the cap band and the nib, and it looks fine. The only thing is that it could be mistaken for someone's initials, but that doesn't really matter.
My macro lens also picks up some machine marks on these areas, but it's unnoticeable to the naked eye. I can't really complain because, on a ~$50 fountain pen, this is to be expected. Regardless, the pen still looks stunning.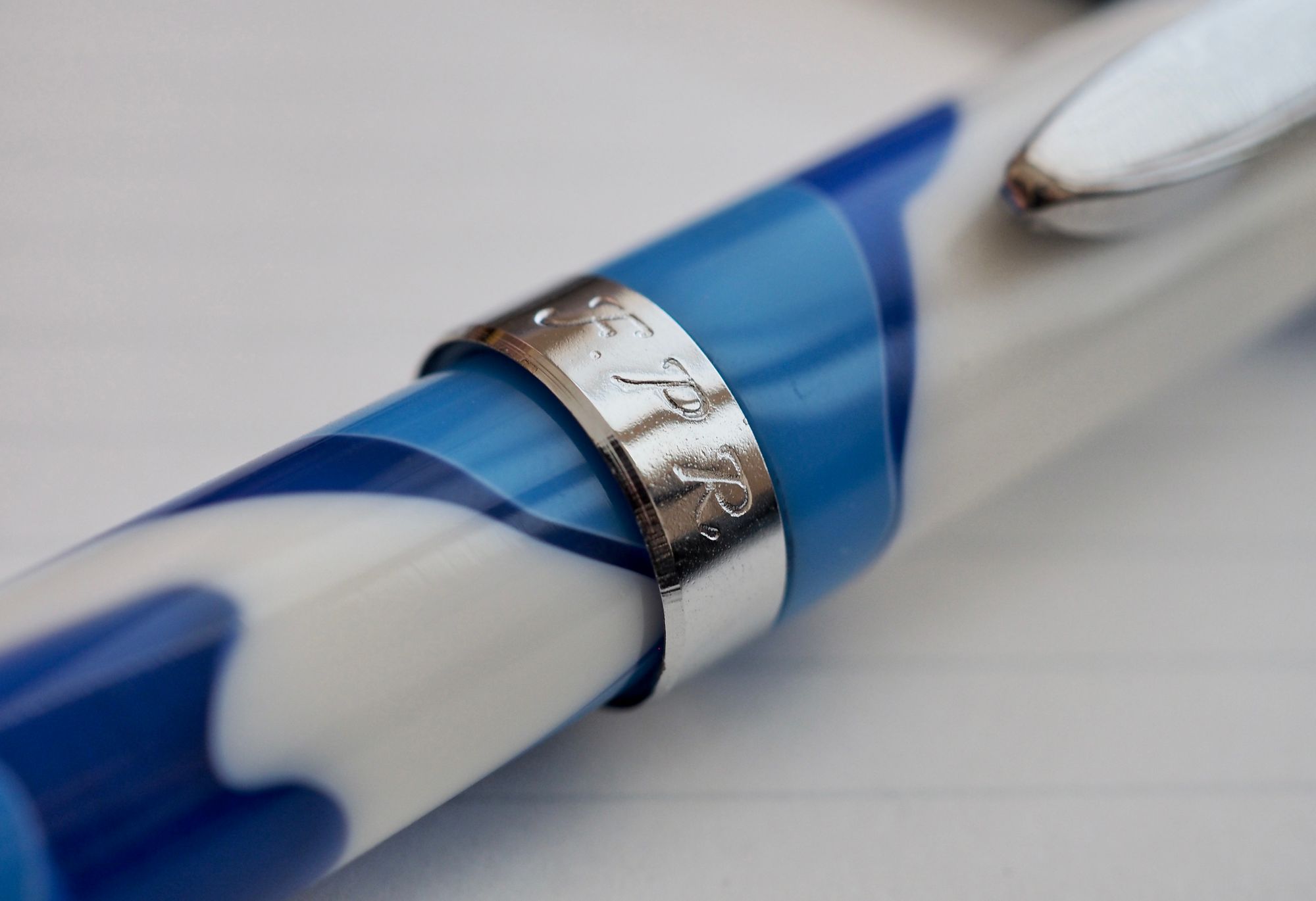 Something else I didn't like was the converter. It fits pretty loosely and feels like it may fall off. I can also never seem to get a full fill with this pen. I'm not sure if this problem is widespread, but this is something to note.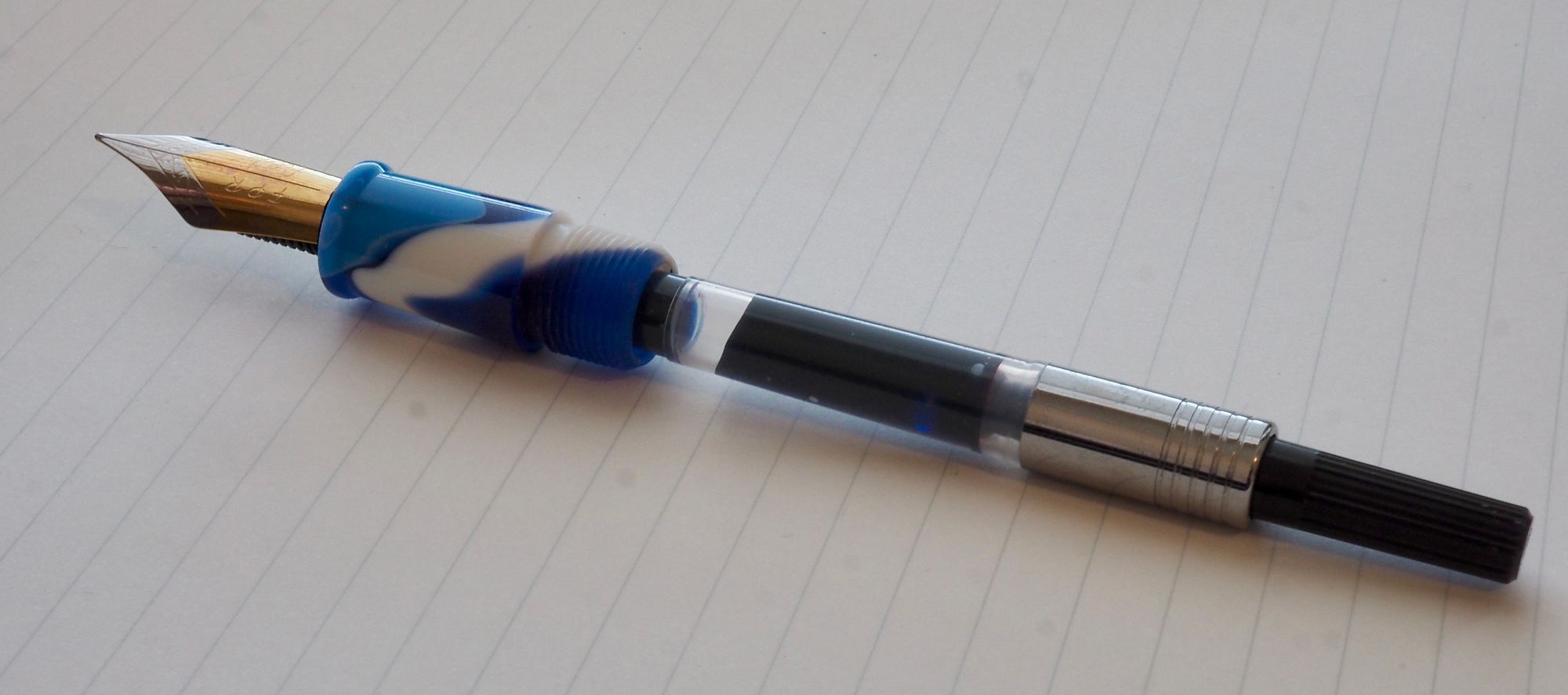 In the end, the Triveni Junior is a nice fountain pen. Although it has some flaws with flexing, its affordable price more than makes up for them. Fountain Pen Revolution probably makes the best flex nibs for the lower range of pens, and the writing experience is fantastic. If you're in the market for flex and don't want to spend too much, FPR seems like the way to go.