Review: Zebra DelGuard Kumamon Special Edition Mechanical Pencil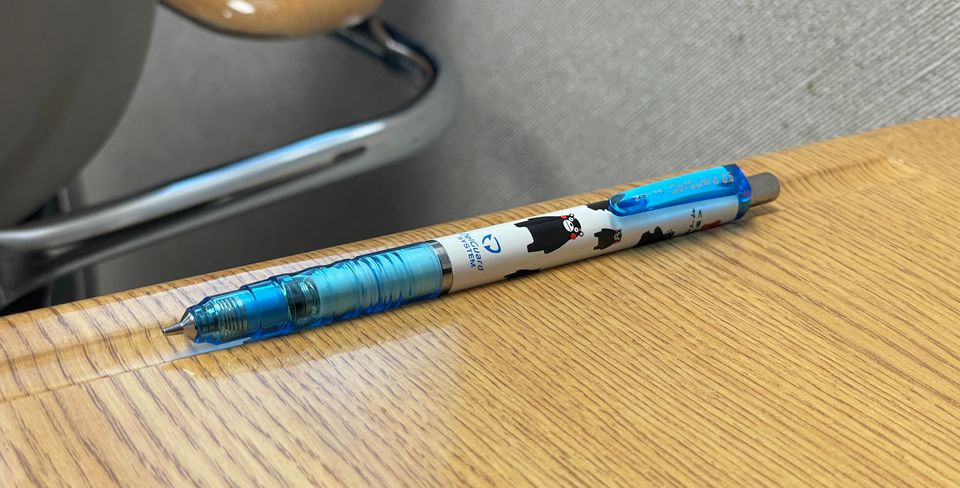 Last Summer, during a trip to Korea, I stumbled across this strange mechanical pencil in an ArtBox. From a quick Google search, I've discovered that there are six variants of this special edition and I have the one with a blue grip. These editions are comprised of either blue, pink, or black parts in various different combinations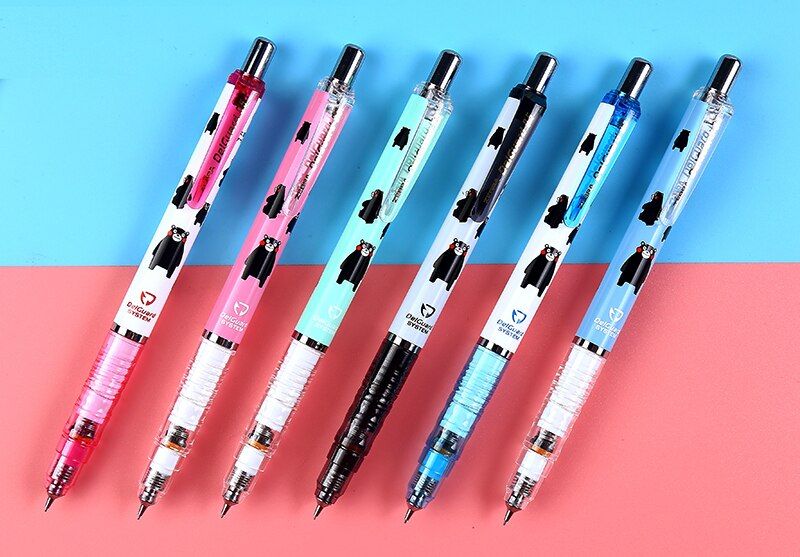 This pencil is pretty much a standard Zebra DelGuard, except with a cool finishing. The build quality is premium and it feels amazing to use. This special edition has the Kumamon bear plastered all over the barrel and matching colors throughout.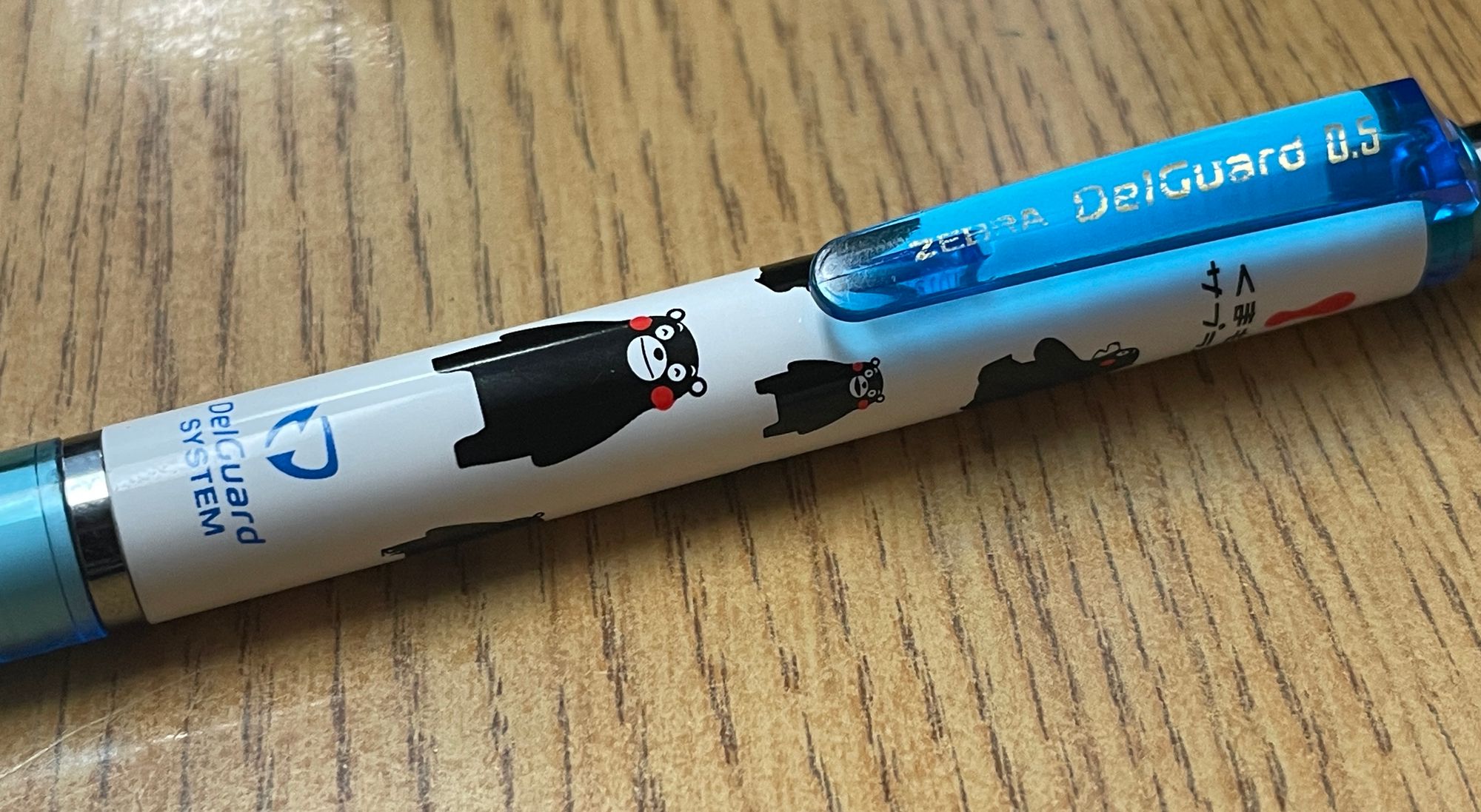 The nib of the pencil is my favorite part. I love the transparent characteristics of the barrel, allowing the user to preview the technology that goes into each one of these pencils. Zebra DelGuards work by implementing pressure-absorbing springs – one for vertical pressure and another for diagonal. These springs are exceptionally smooth!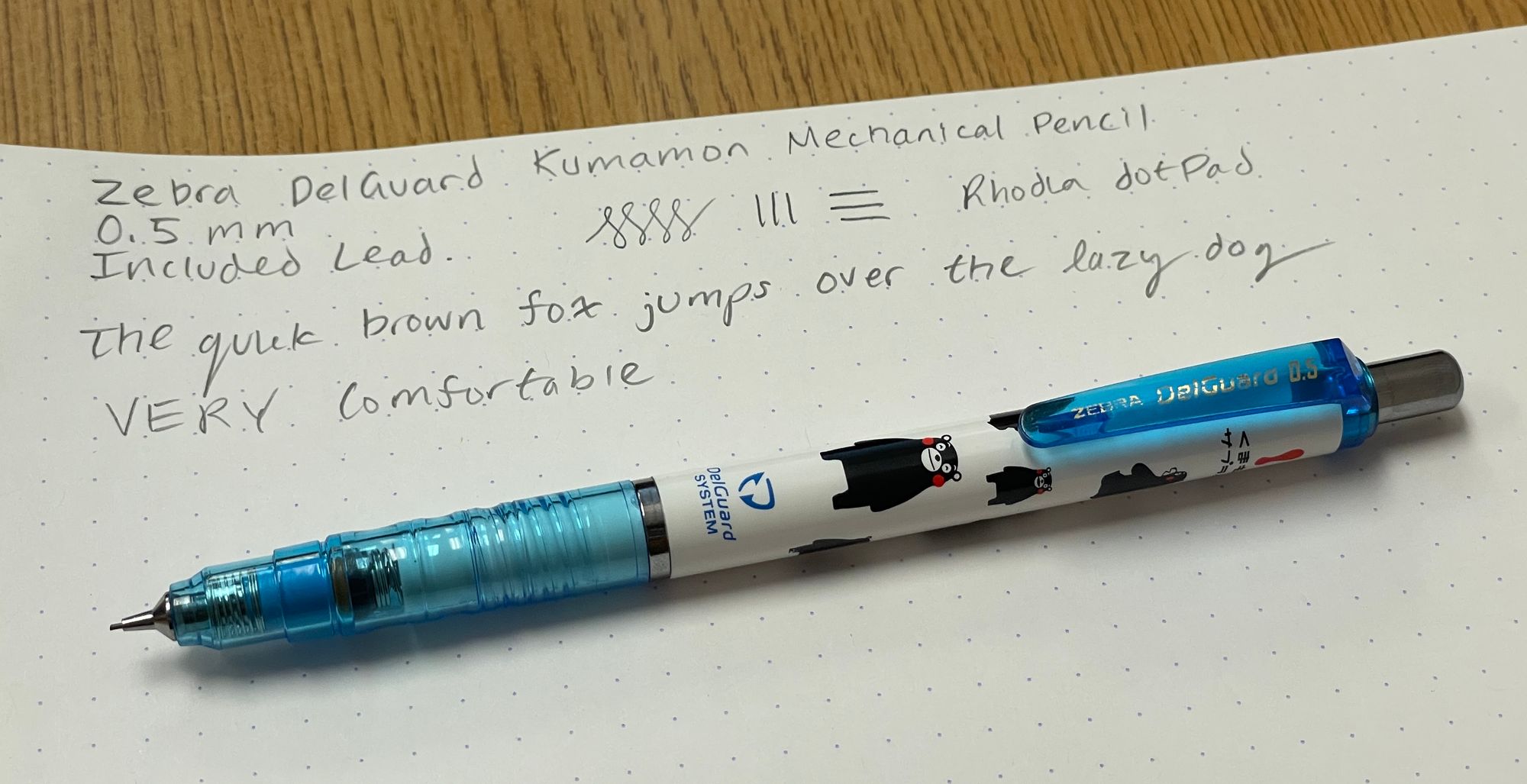 The smoothness in writing is extremely pleasant. I was shocked with how comfortable these pencils are to use – It's almost like writing with butter, especially because I write on the heavier side with mechanical pencils and the DelGuard mechanism adds cushion.
The Zebra DelGuard uses a standard button to advance the lead. The clicks are sharp and, in my experience, one of the best clicks on any mechanical pencil. Sometimes, I catch myself fidgeting with the mechanisms on this pencil because of how pleasant they are.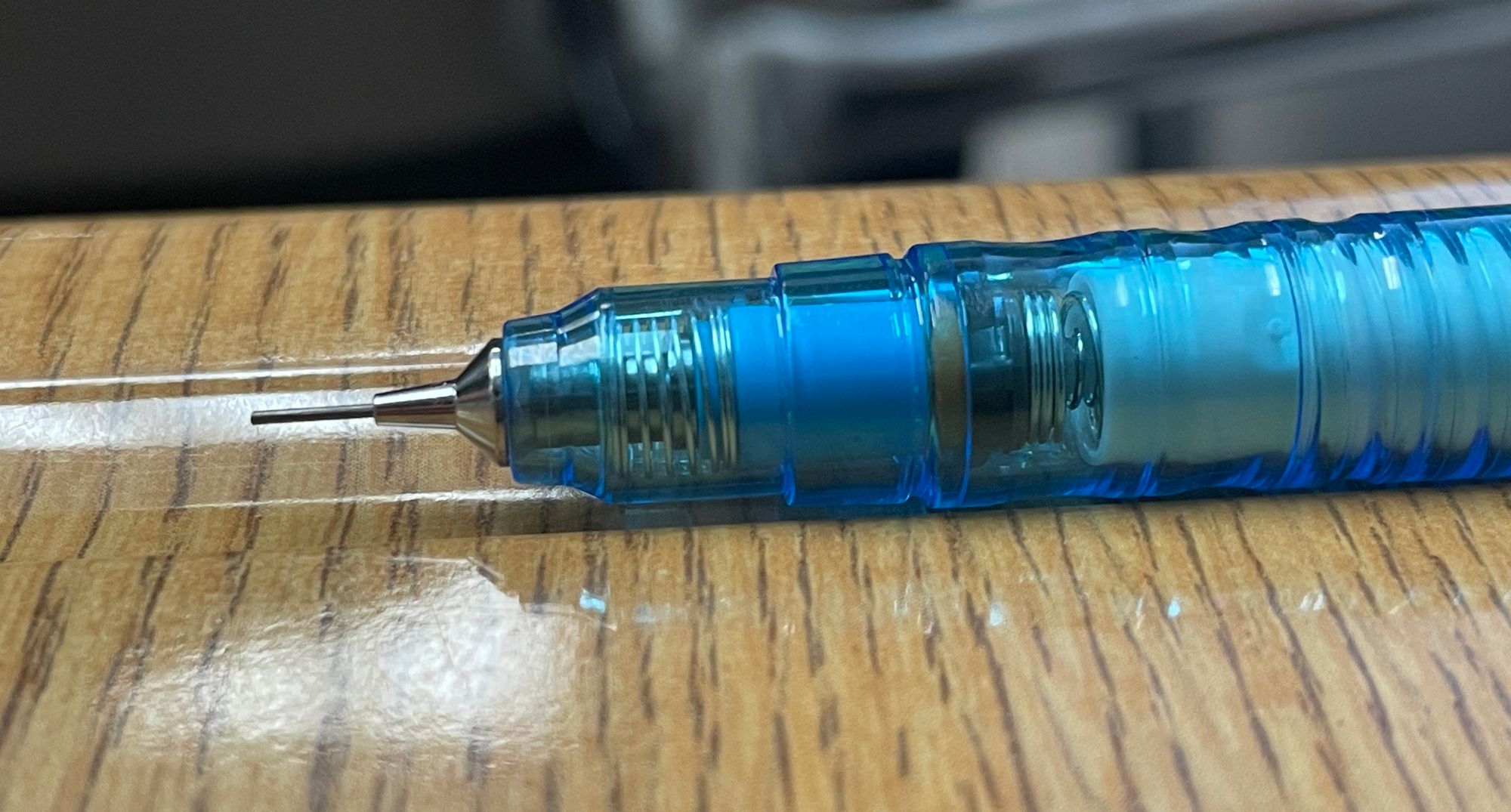 Unfortunately, I've been a little rough with the pencil and there are scratches along with fading lettering on the clip. If you buy one of these, I'd probably keep this separate from your other everyday carry items to keep the pencil in good shape.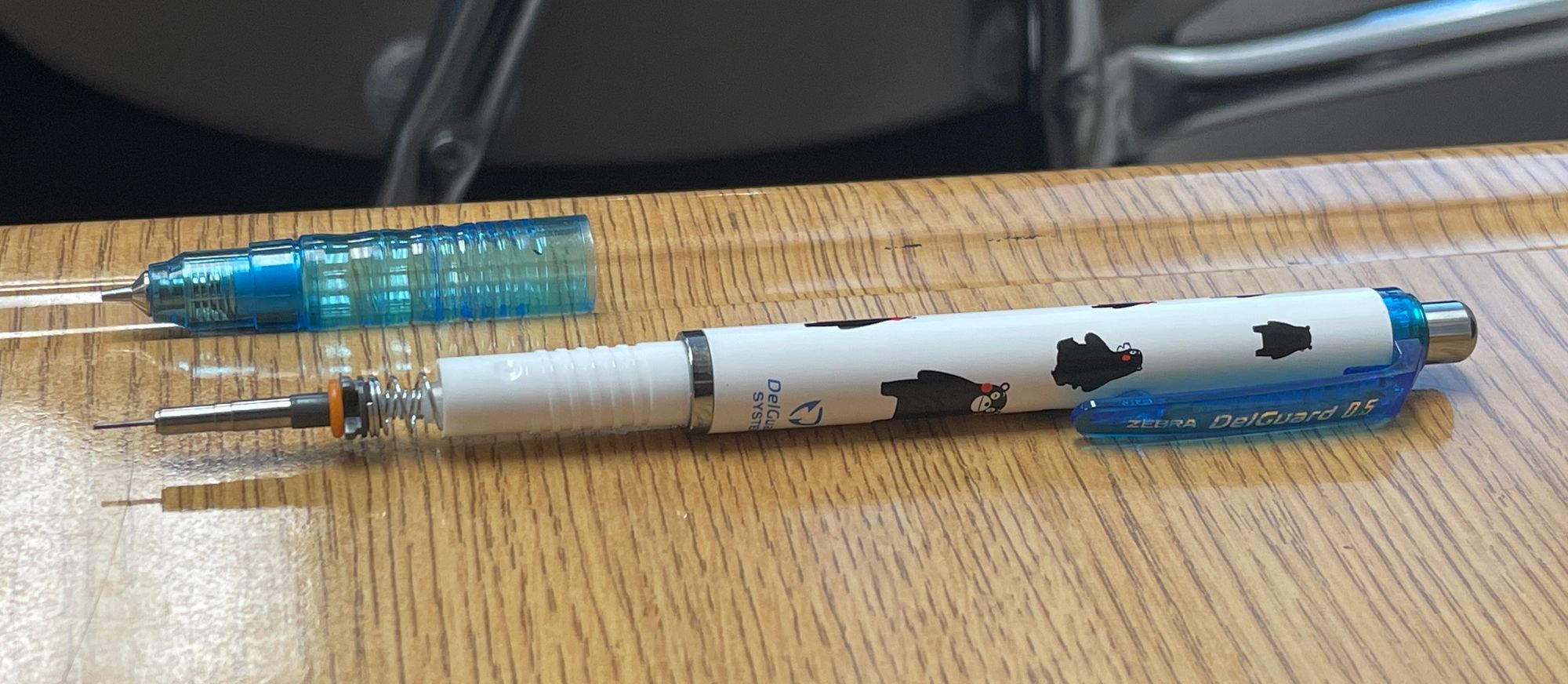 For this pencil's price, it's a little expensive. However, as it's a limited edition, it's still not too bad. You can purchase this pencil at retailers in Asia shipped to the United States for around $16. If you love Kumamon, it's definitely worth it.