Review: U-RIGHT Green Fountain Pen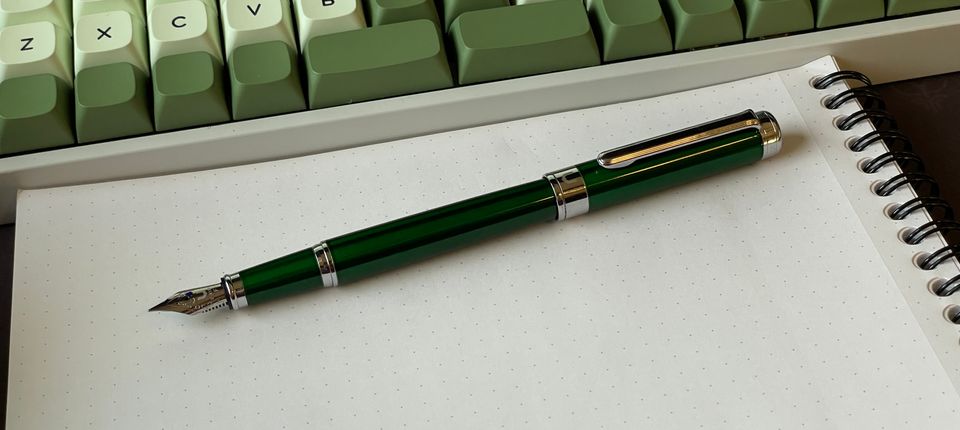 U-RIGHT's fountain pen is an accessible (and beautiful!) fountain pen available on Amazon for a hair over $10. Here, I have the green variant that looks gorgeous in any environment. They also have a white and black version, both with black accents instead of silver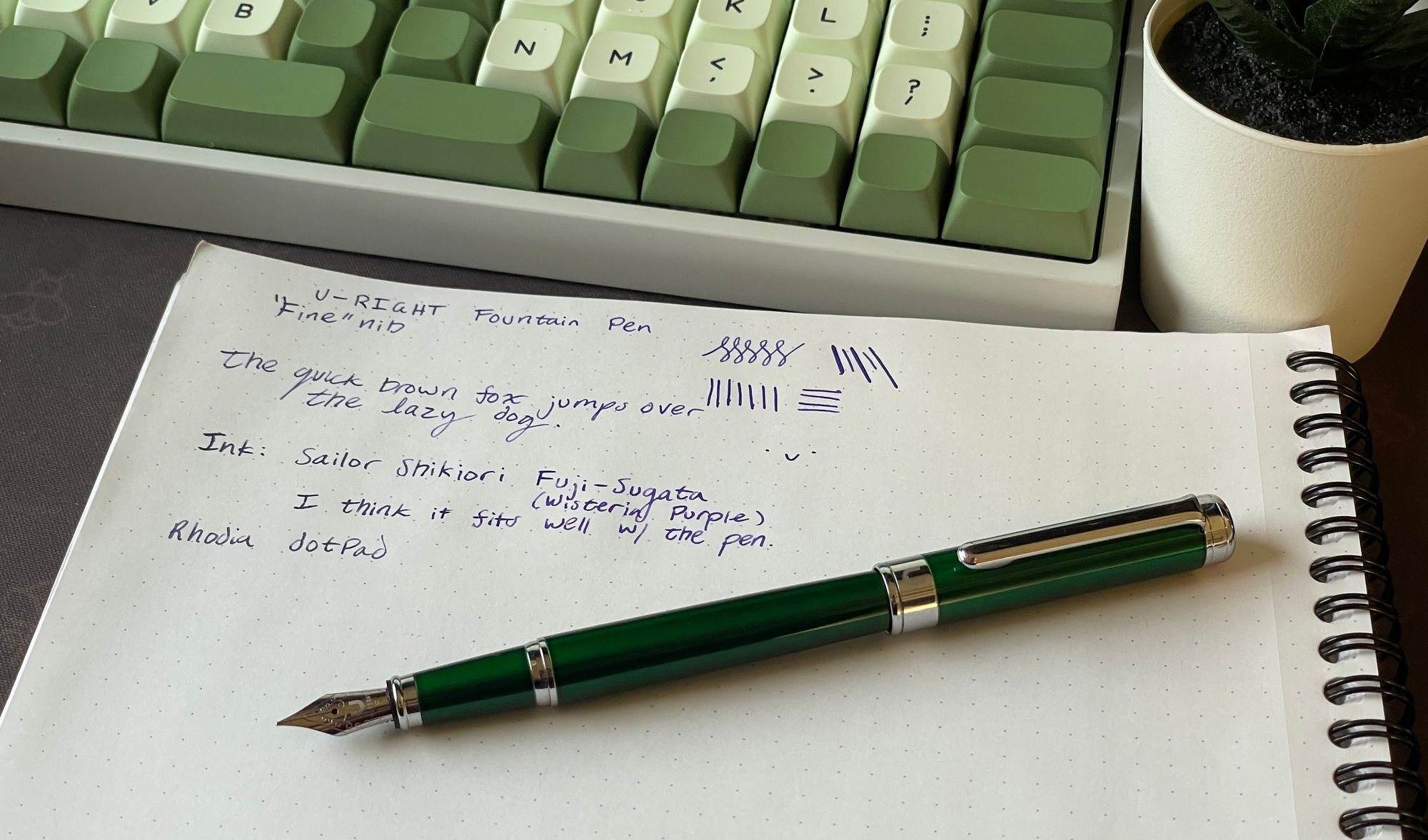 The packaging that the fountain pen comes in isn't too special, but is expected given the low price. It comes in an unassuming metal box with the U-RIGHT logo printed on it. The pen is protected on the inside with foam.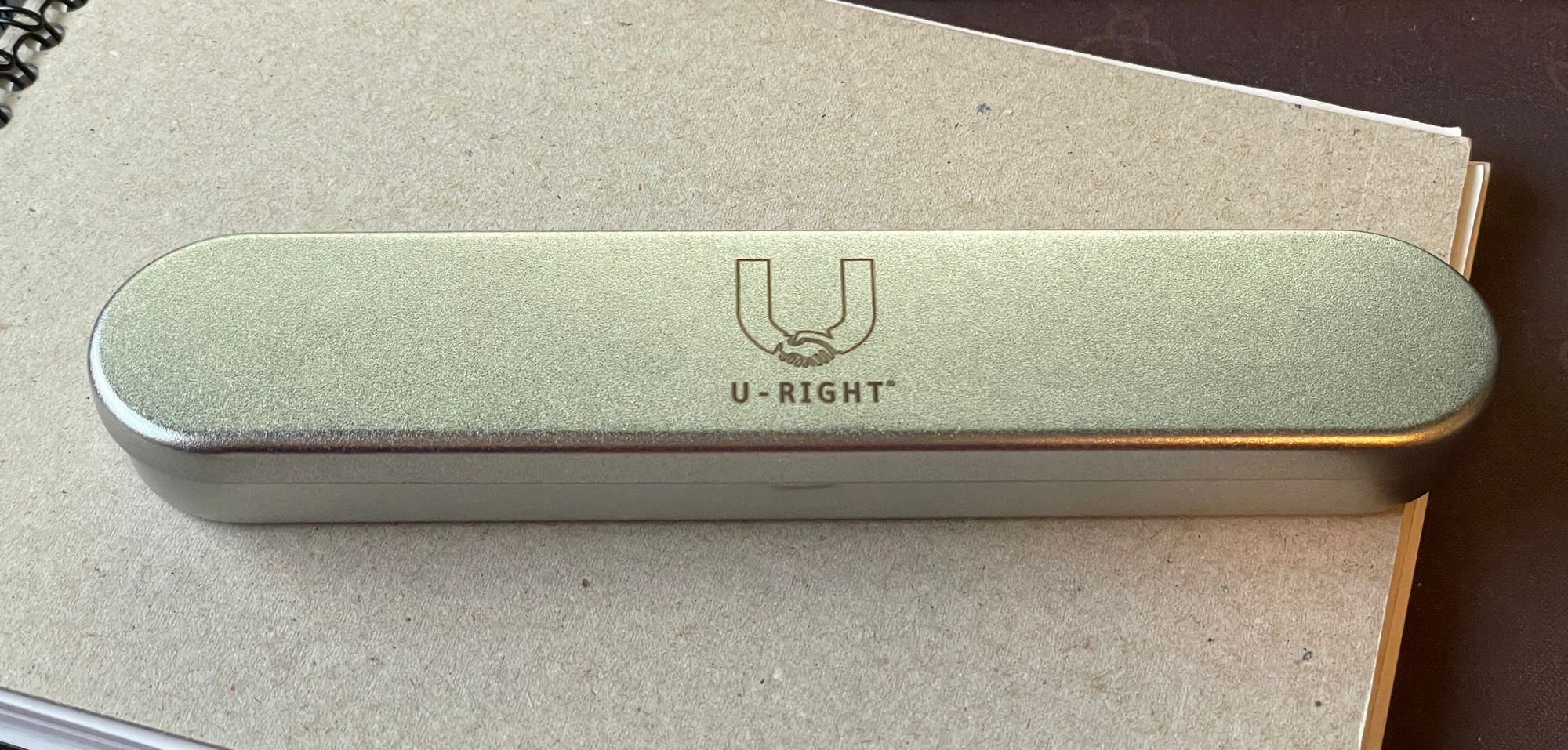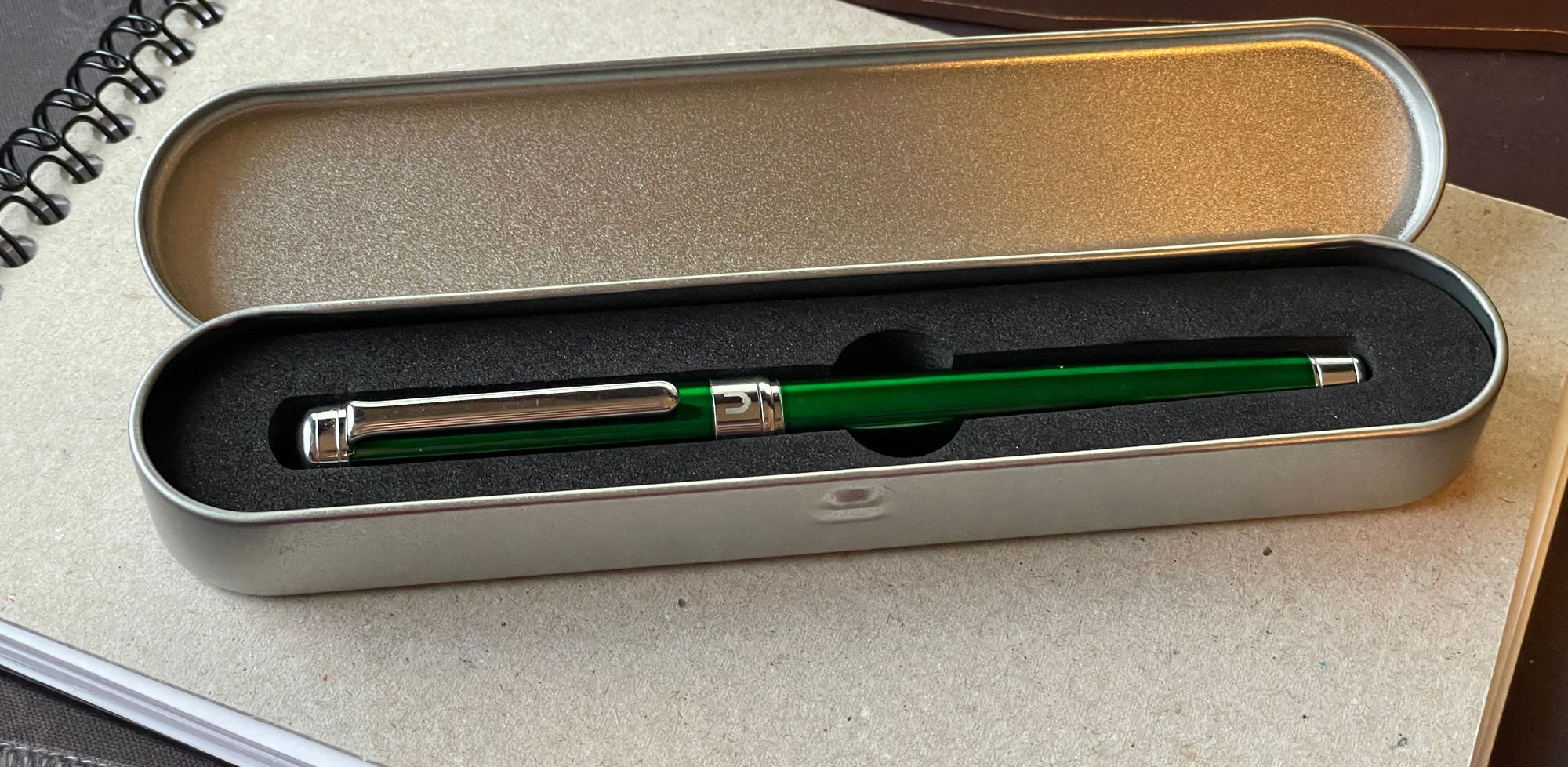 The pen itself feels smooth to the touch and has a glossy feel to it, alike many other cheaper fountain pens made in China. I'm not sure what this finishing is called, but it feels consistent with other cheap Amazon fountain pens. It's not bad to touch, but also doesn't feel like an expensive pen (mostly because it really isn't one, but that's beside the point).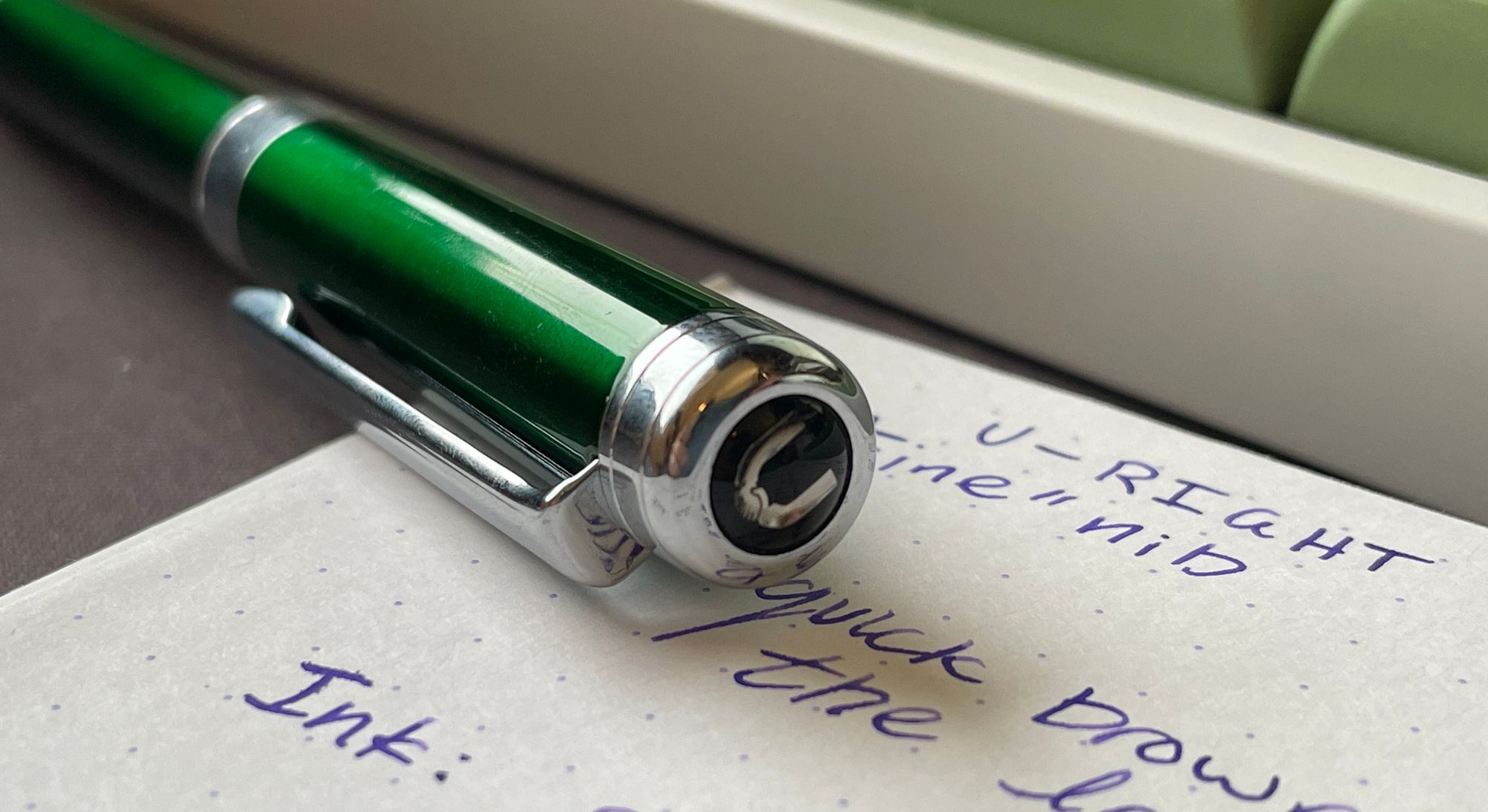 The pen has a snap cap that fits snugly on the pen – like really snug. Compared to a Lamy Safari, this pen's cap is much more secure and won't move vertically until you give it a good pull. It's pretty hard to open with one hand. One thing to note is that you can feel a vibration in the pen when capping it. It's a weird feeling, but doesn't bother me and shouldn't damage anything.
Writing with this pen is pretty fun. It writes pretty similarly to a Kaweco Sport's nib and definitely isn't the smoothest, but usable. There is a little flex if you push the nib pretty hard, but I don't recommend doing that. It's a pretty good writing experience for the low price.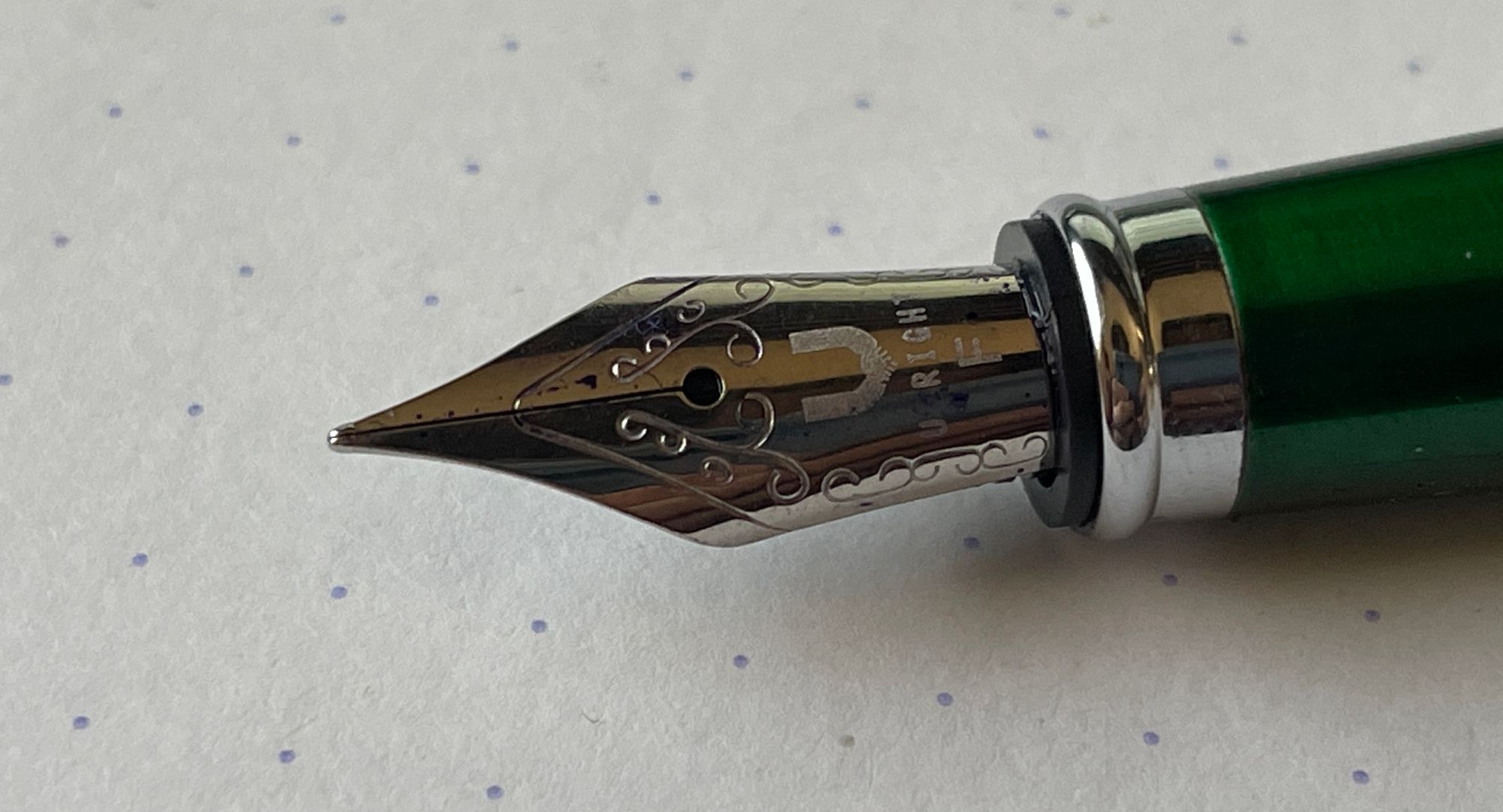 I want to warn that there is rattle in the provided converter. It's not that noticeable in daily use, but I should mention it. Rattling converters seem to be a hit or miss for me, as my Custom 743 using a Con-70 has even worse rattle than the U-RIGHT, which is pretty absurd. For a beginner, this won't really matter.
I prefer using this pen posted when writing. It feels a little too front-heavy when used unposted and feels just right when posted. I have Sailor Shikiori Fuji-Sugata inked in it and have had no flow issues so far.

I definitely recommend this pen to someone looking to get their first fountain pen. It's fun to write with and brings the joys of a fountain pen at a low price. It comes with a converter, so you'll need your own ink (which, unfortunately, will probably cost more than the pen itself).
I received this pen as a personal gift and was not compensated for this review.
Further photos: