Review: The Pilot FriXion Ball LX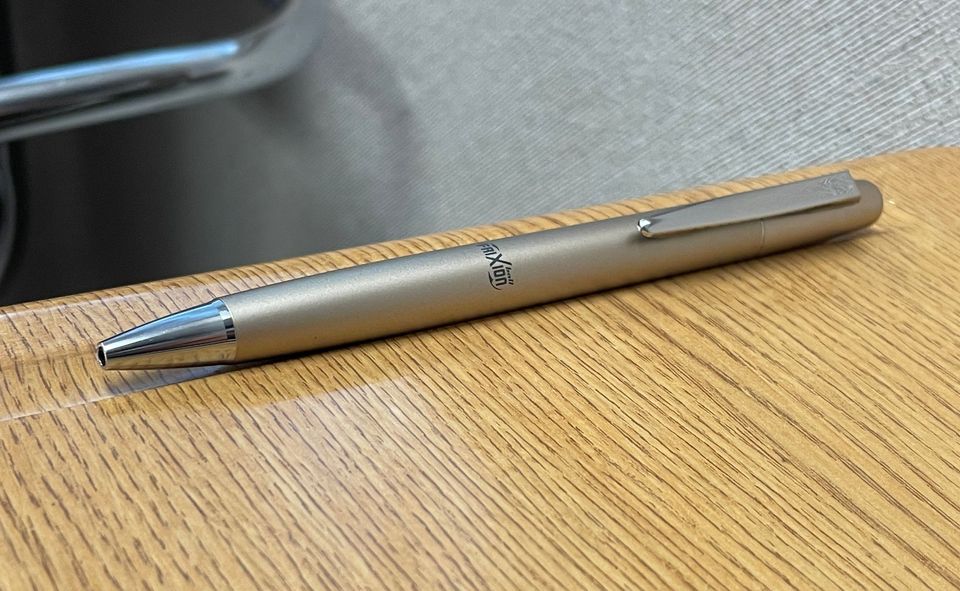 I've always been a user of Pilot FriXion erasable ballpoint pens. Seriously. Since my first-grade teacher was generous enough to reward me with a Pilot FriXion Ball Slim, I've been an avid user of these pens, so of course, when I heard about this pen, I knew I needed to get one.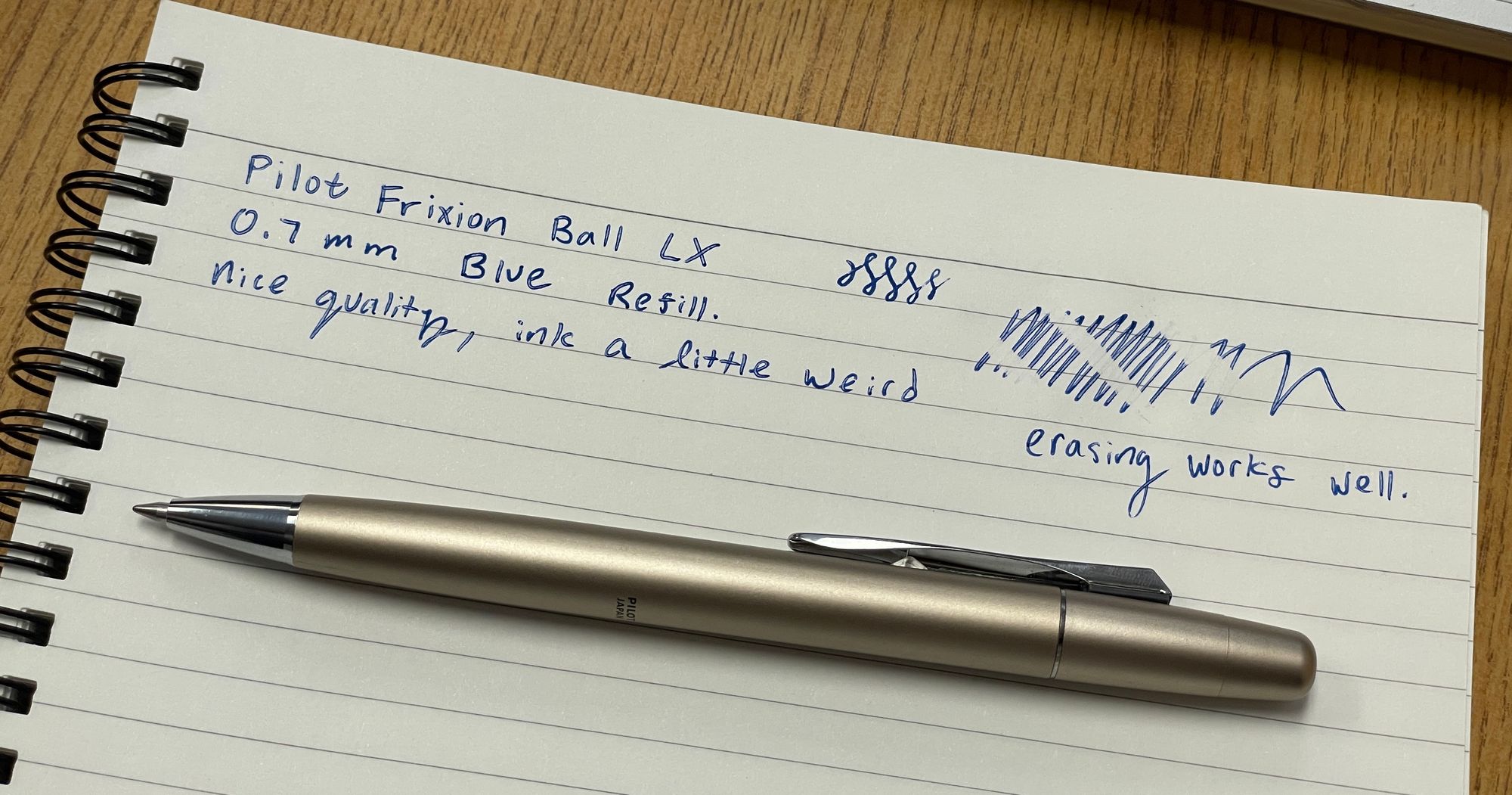 Although not "ultra premium feeling", the pen feels sturdy in hand and for the most part, on par with the hefty ~$30 price point. With a coated metal barrel and lovely shiny accents, this pen blends in with any professional's desk (well, if you don't get the more absurd colors, such as lime green). The pen thrusts the cartridge through pressing down on the clip, consistent with the other offerings in Pilot's FriXion series. The click is audible, satisfying and pretty addicting to use.
Being a FriXion pen, this pen takes FriXion refills. Although these refills can be a little finicky with the ink flow and run out relatively quickly, I love the versatility that the technology brings. The LX is compatible with any color, so you can switch it up as you please! To replace the refill, simply unscrew the metal part on the nib. It takes a few twists, but you'll have access to the ink cartridge.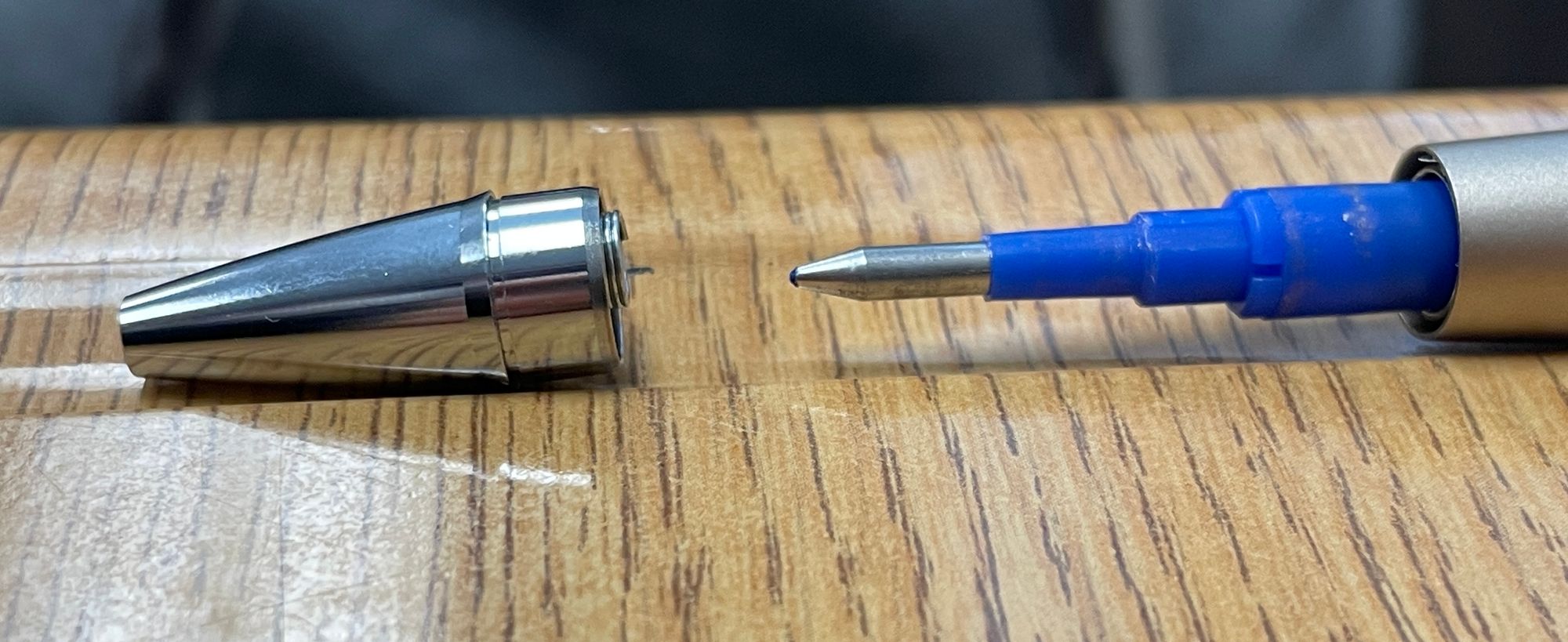 To access the eraser, screw off the top of the pen because (surprise!) it's actually a cap. If I could change one part of the pen, it'd probably be in this area. It takes 2 revolutions to unscrew the cap (making it a little inconvenient) and the small, lightweight cap is prone to being lost to the void the second you place it down.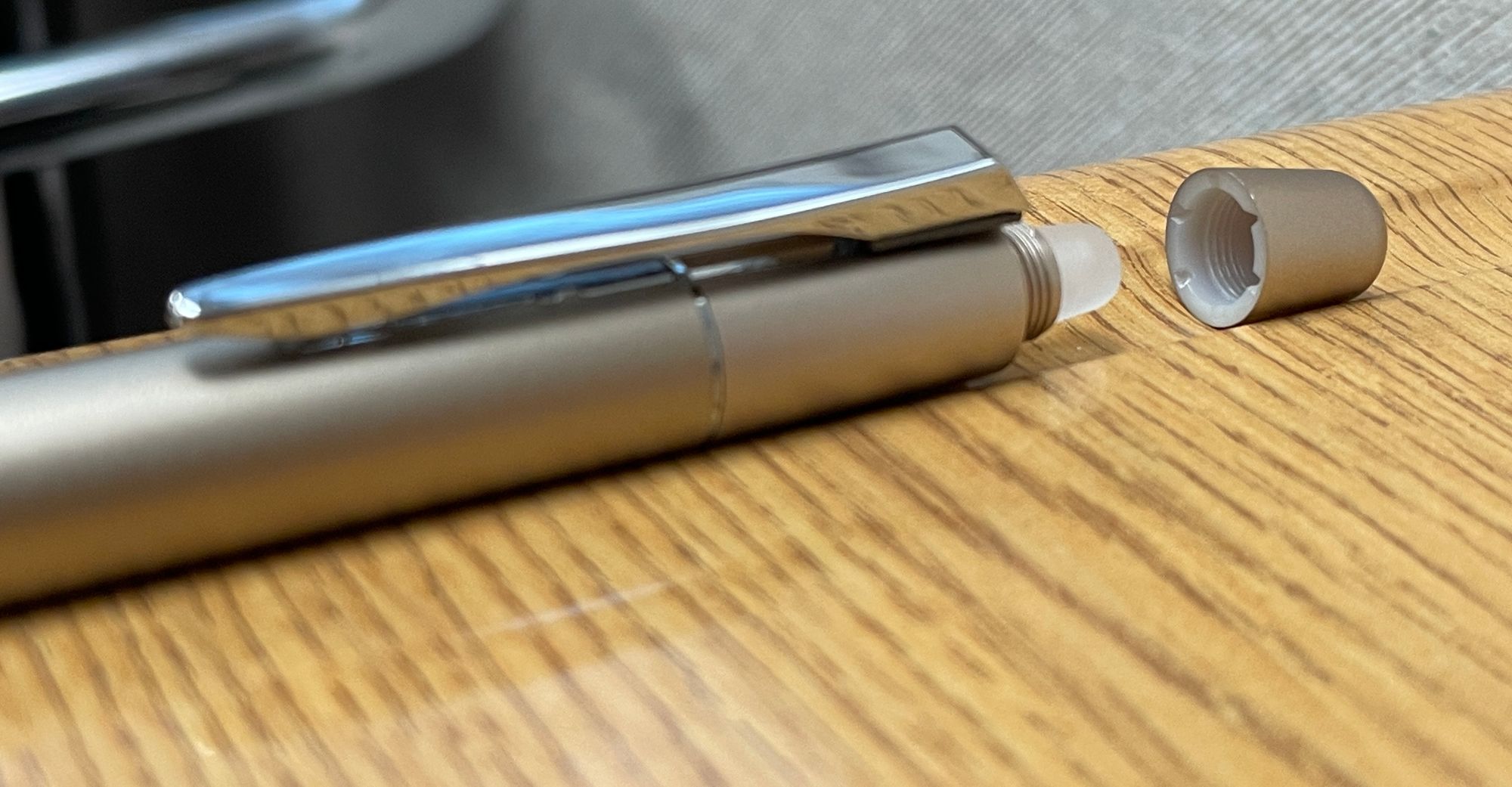 Don't get me wrong, this pen is still fantastic. I love it and I thank Pilot for releasing this to give me an excuse to use FriXion pens again. These pens are high quality and warrant the "LX" in their name.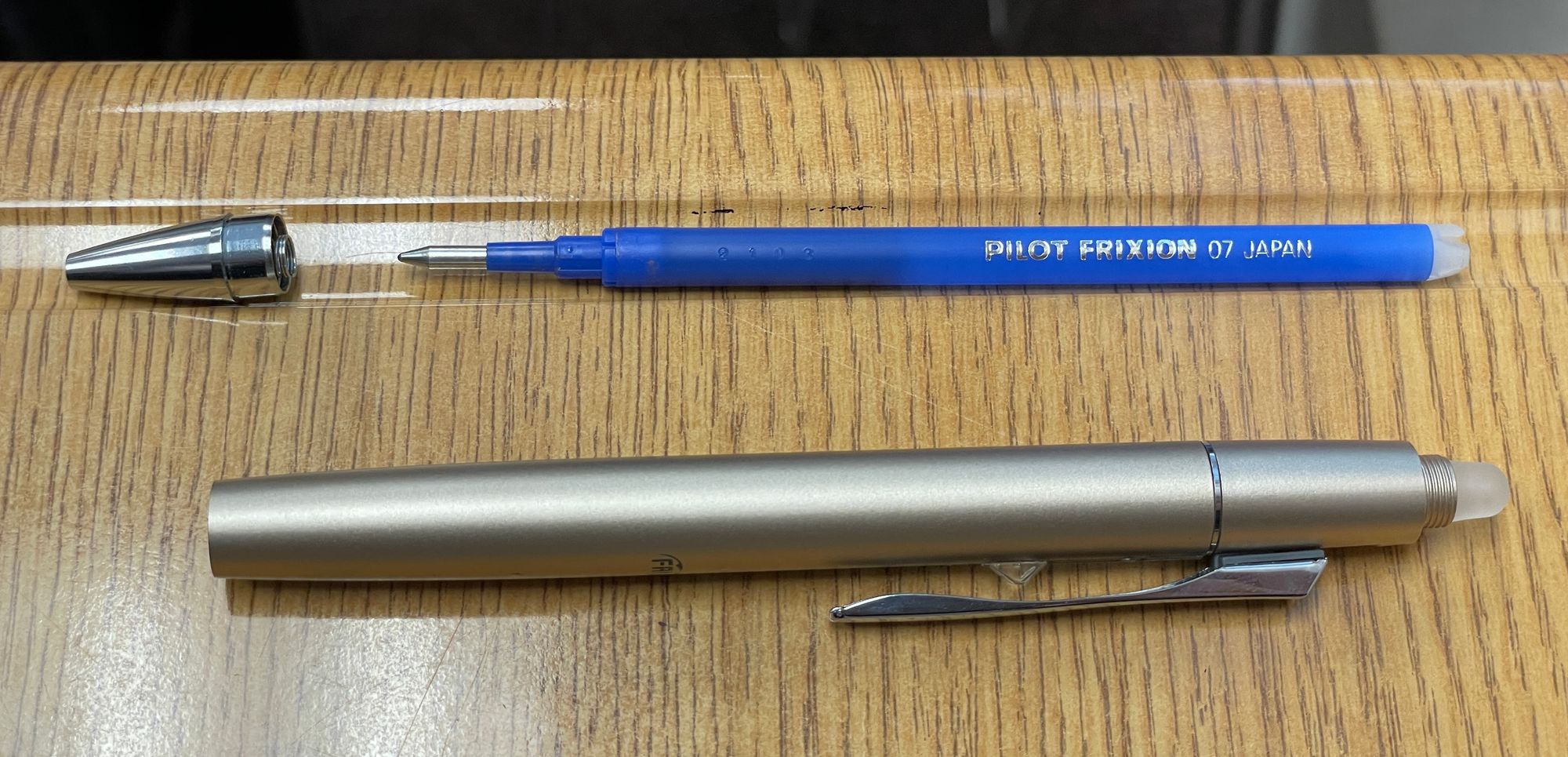 However, be careful in what you decide to use these pens for. Keep these away from anything legal or important. Your writing will outright disappear when heated to 140 degrees Fahrenheit, and erased writing will come back to haunt you when cooled to 17 degrees Fahrenheit. For everyday activities (presumably, avoiding extreme temperatures), these will be great and you won't need to worry.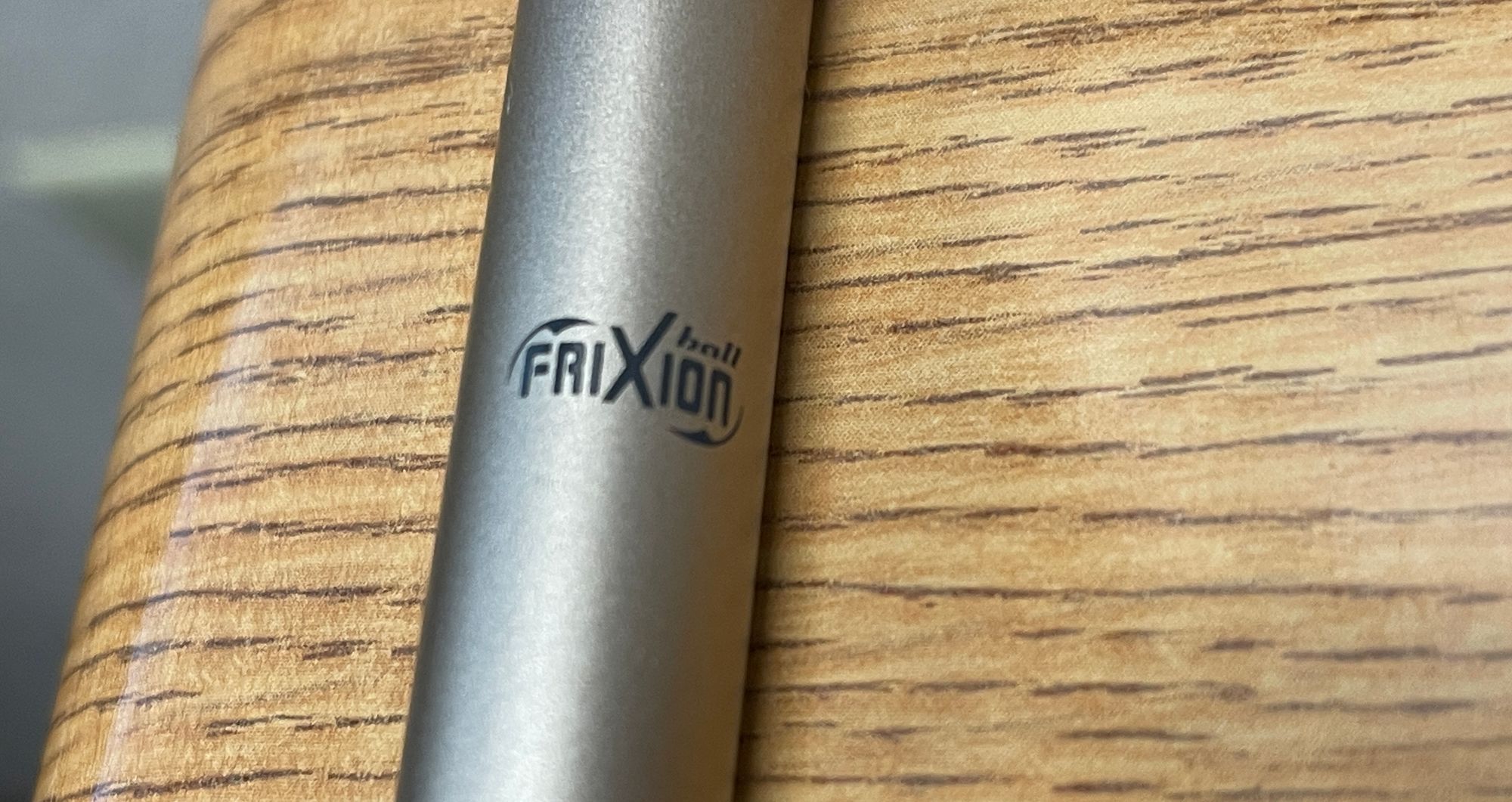 I bought this pen at a discount from Amazon Warehouse, so there may be some discrepancies with what I have and other units. I was not compensated for this review (unfortunately...).