Review: The Lamy Ratio Vintage Fountain Pen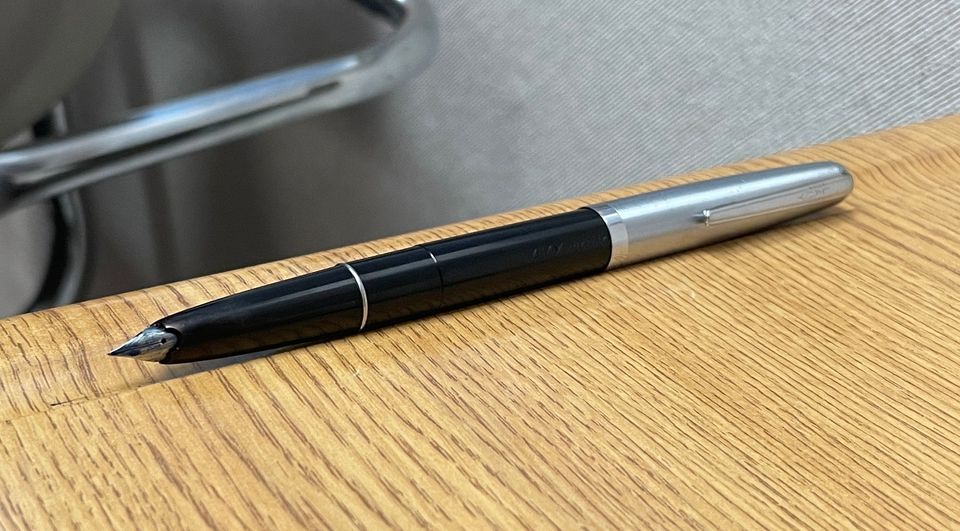 This is a really interesting review. I've had this pen for a while, but have only tried using it recently. It's the Lamy Ratio, with a steel nib. It's a piston filler fountain pen from the 1970s. This review is going to be half about this pen and half about how my thoughts on vintage fountain pens in general.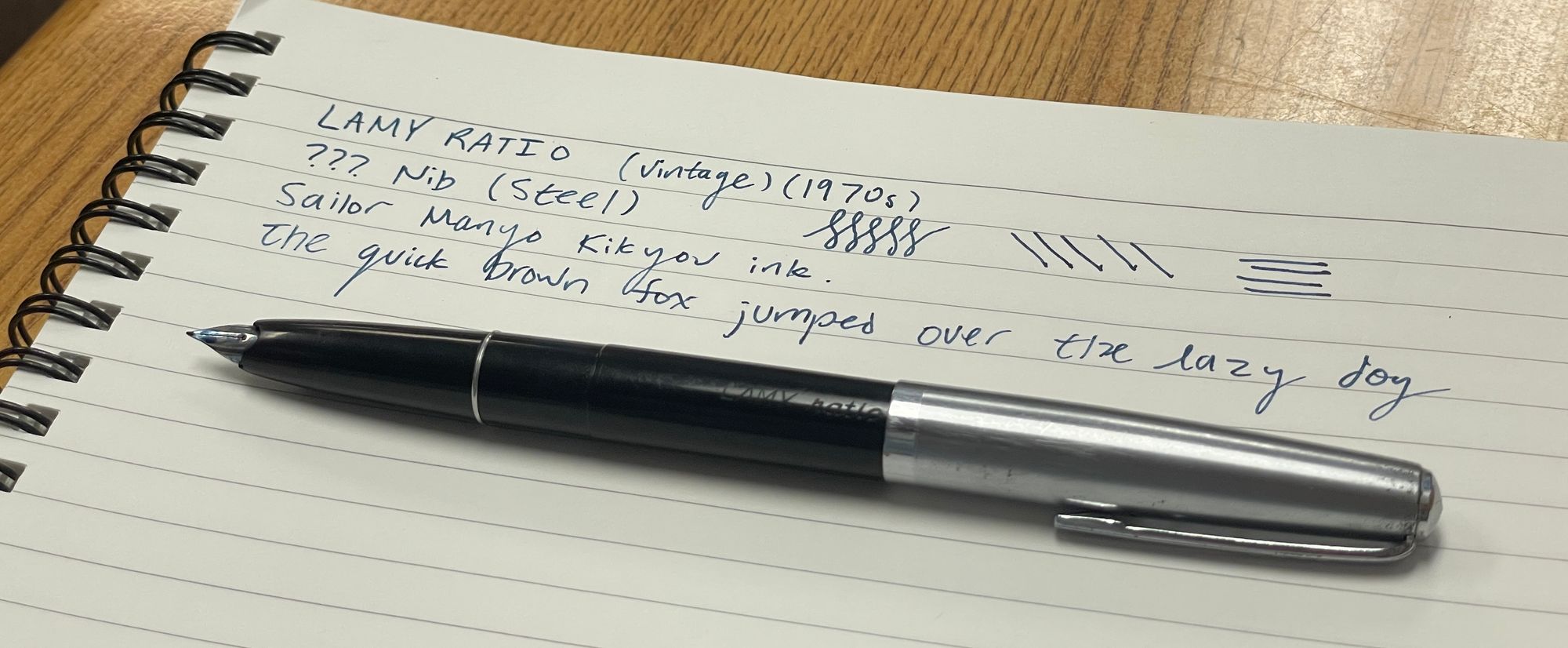 Considering this pen is around 50 years old, it's a pretty decent writer. I didn't make any effort to restore it, but I did notice that the nib was a little off. The pen has a pretty weak ink flow and the writing experience is on the scratchier side. I have intentions to make restorations to this pen in the future, but currently it's rather unpleasant to use.
I bought this pen off of eBay for a very low price at auction – I was really intrigued when I learned that the Lamy Ratio features a piston filling mechanism and wanted to try it. Needless to say, 50 years later, it still works pretty well. Besides a little tuning that I should do, this pen is pretty much perfect. This goes to show how reliable these Lamy fountain pens are.
The pen features a metal cap and a resin (not 100% sure if this is true) body. However, the metal on the cap doesn't dramatically affect the writing experience when used posted vs unposted. It's a fantastically designed pen. The clip features an imprinted "LAMY" logo and the body has "C. Josef Lamy-Germany" on one side and "LAMY ratio" on the other. You can definitely tell that this is a vintage fountain pen just by looking at it. It's classic and I love it.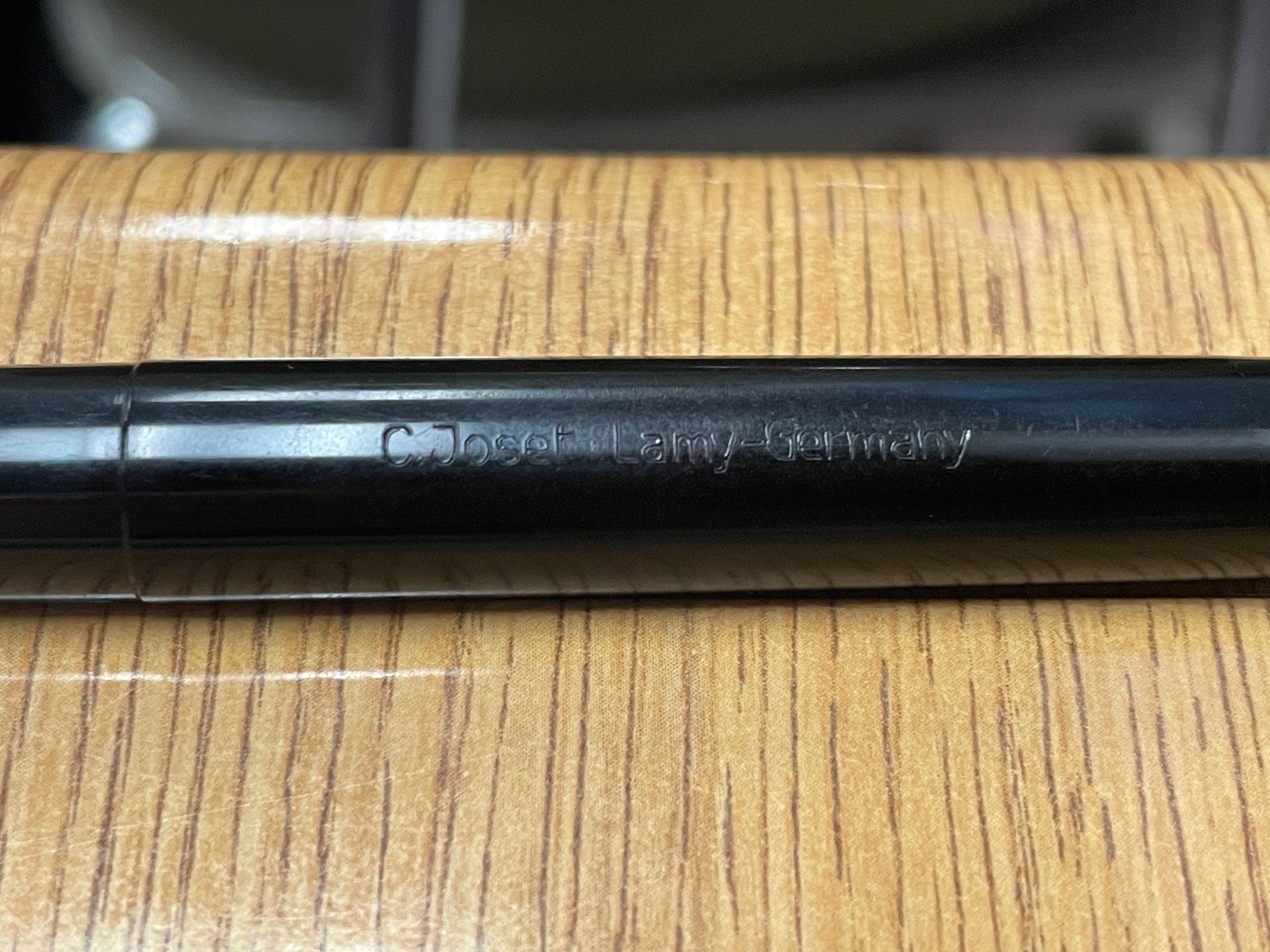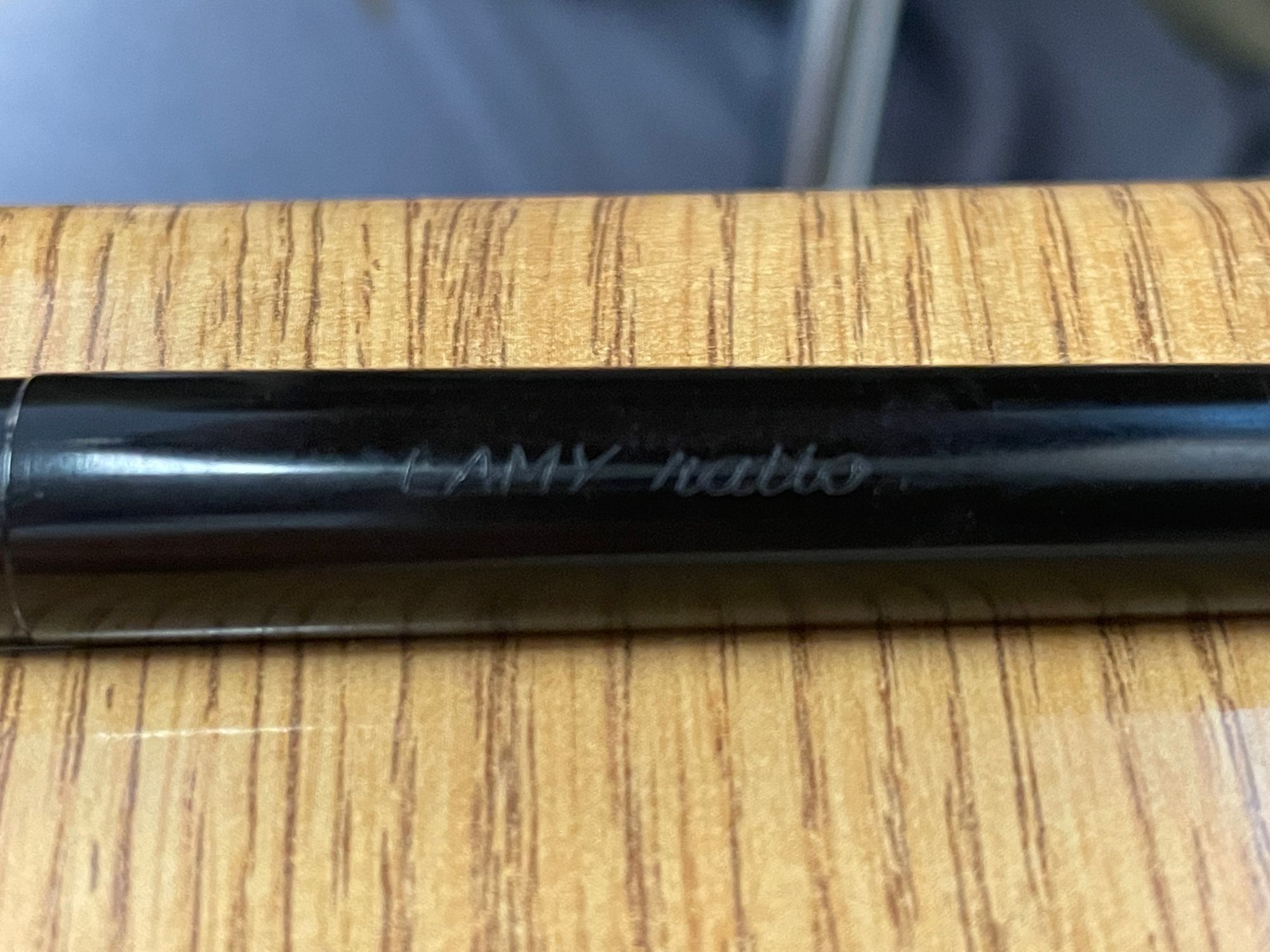 The pen's nib is the only thing I have an issue with. It's out of shape, but this is pretty much expected when buying a generally untested fountain pen. On platforms such as eBay, it's quite easy (and fun!) to score a great deal on a used fountain pen. However, be aware that you'd probably have to put a lot of work into it to make it write how you want. Although usable, the writing experience isn't as great as a new fountain pen, most of the time.
Apologies if this review isn't up to par for vintage pens. This is my first vintage fountain pen purchase and I may make an update regarding this pen if I'm able to improve anything with it. For now, It's amazing to look at, and I will definitely be experimenting with what this pen can do.