Review: Sailor Pro Gear Fountain Pen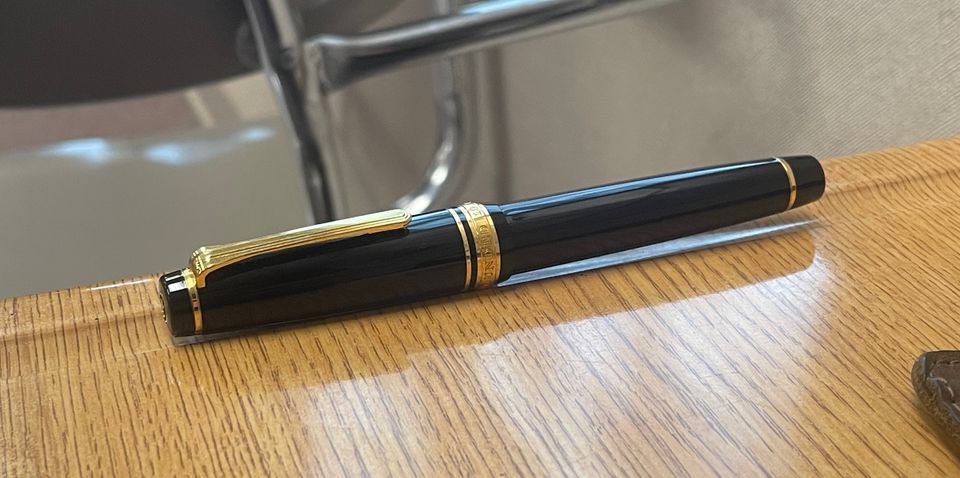 The Sailor Pro Gear fountain pen is a staple in the fountain pen community. It features a stunning 21k gold nib in a unique (but classy!) shape that deviates from the standard "cigar" shape many fountain pens follow. I've owned this pen for over a year and have great things to say about it.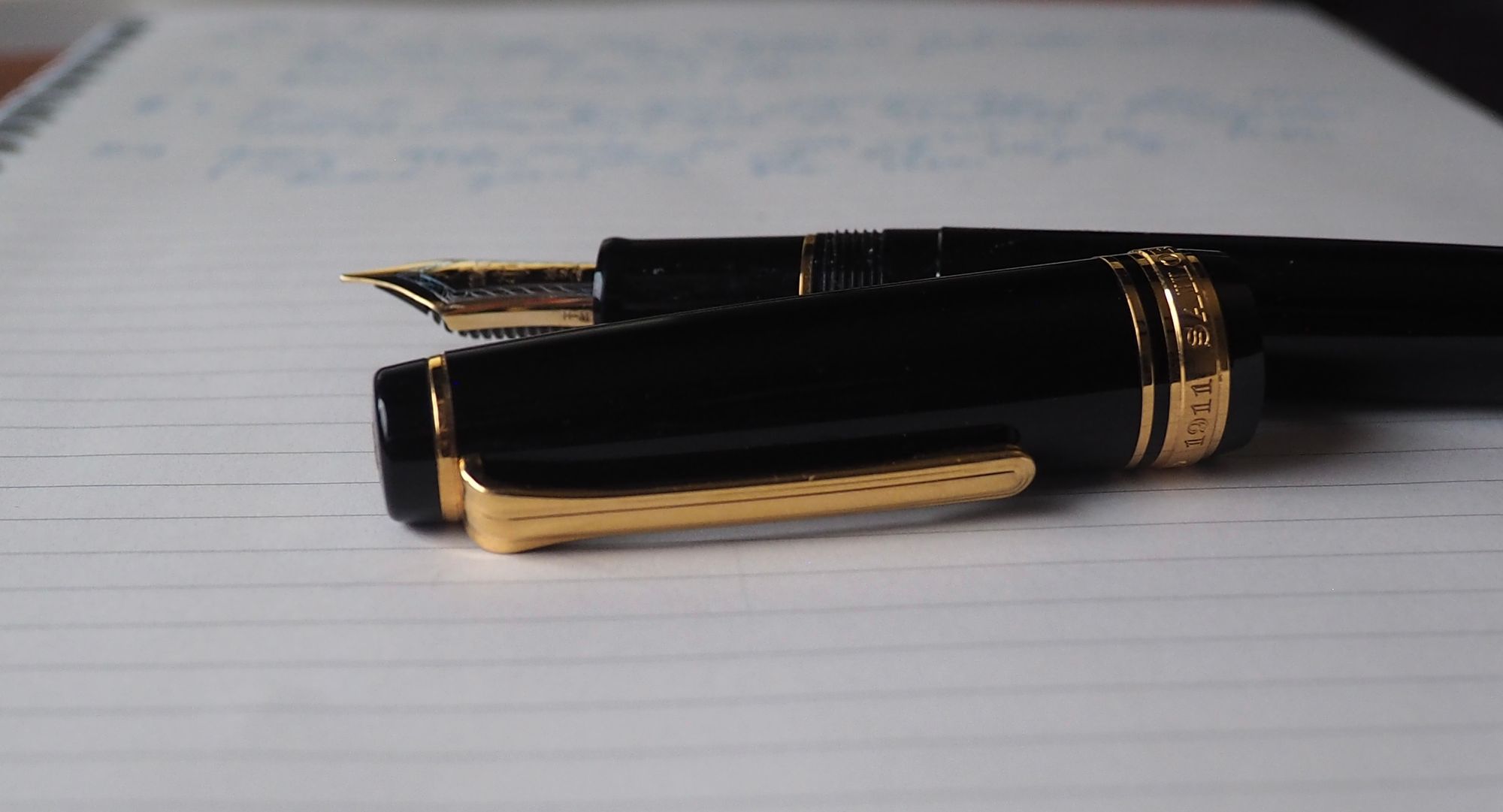 I still remember my first impressions of this fountain pen. The Sailor Pro Gear was my first gold nib fountain pen, and I was delighted with how it looked. There's something breathtaking about a nice gold nib on a pen – when you're writing, the shiny nib always catches your eye. Besides the nib, the body and cap are made of a nice resin material that's decent in quality. The Sailor Pro Gear is not the highest-quality pen in terms of body material, but it's pretty good.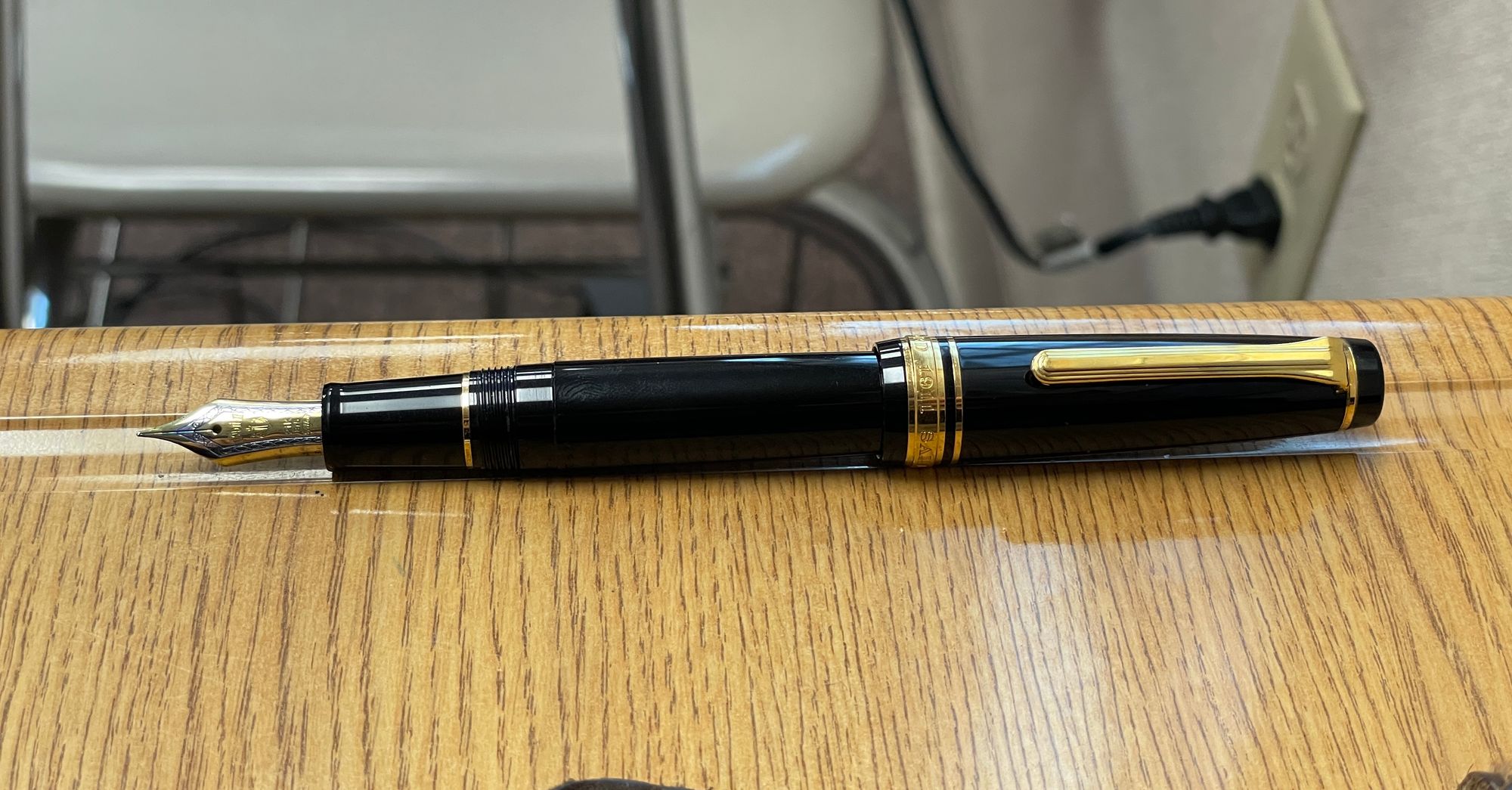 The black and gold Sailor Pro Gear I own has a shiny black resin barrel and gold accents located on the clip and rings of the pen. The text "SAILOR JAPAN FOUNDED 1911" is engraved into the largest gold ring. The engraving is not filled in, which makes it subtle and I love it.
The Sailor Pro Gear's cap is amazing. It has a detailed gold-tone clip along with a few gold bands. The clip is slightly firm but very usable. On the top, Sailor's anchor logo is proudly displayed. I love the way the anchor looks and it completes the pen. However, I have heard of some instances where there's a misalignment of the anchor to the clip, which, at this heavy price point, is unreasonable. Fortunately, my Pro Gear is aligned pretty well.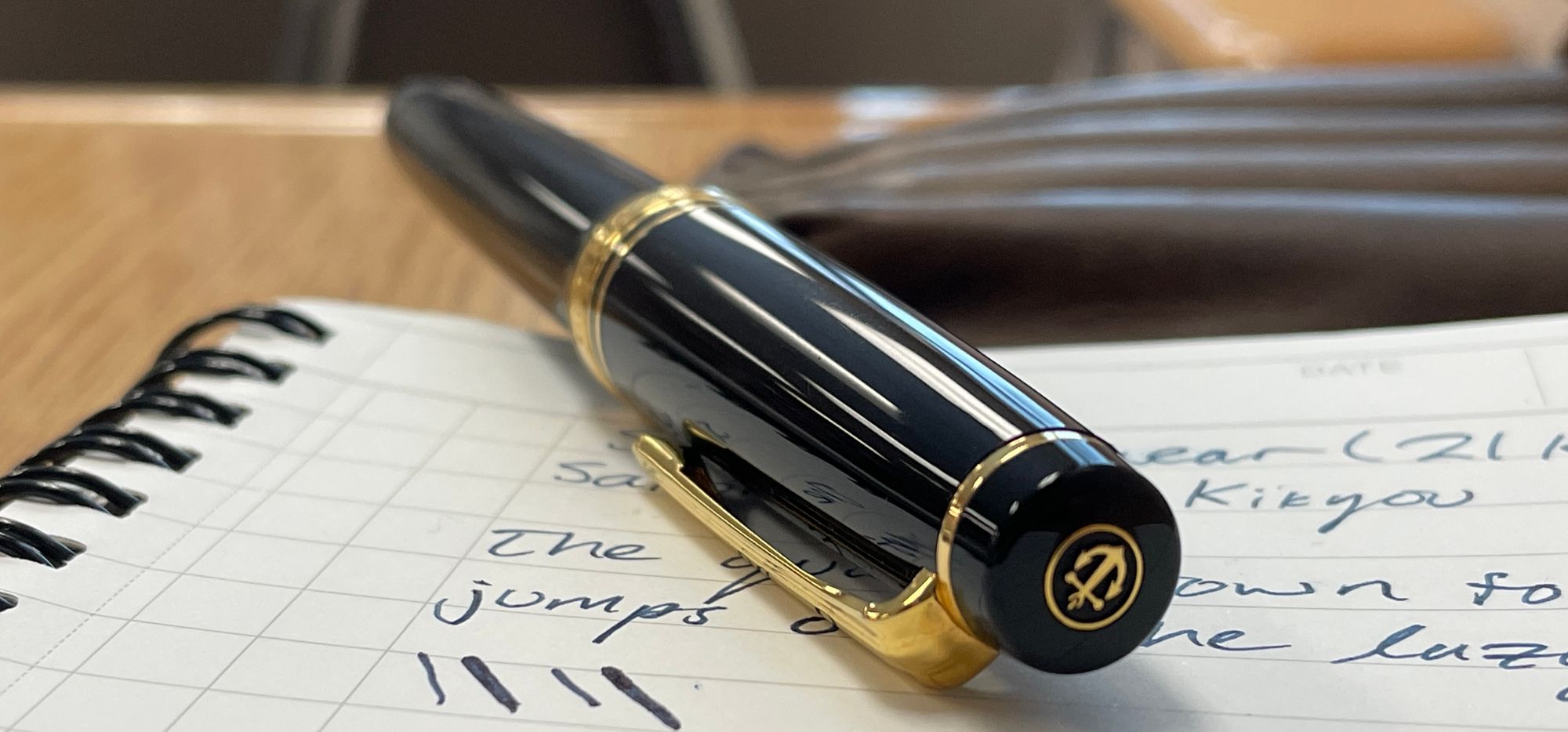 Beneath the Sailor Pro Gear's cap lies arguably the best part of the pen – the nib. This pen features a 21k gold nib in a two-tone style. The 21k nib is noticeably shinier when placed next to a more standard 14k nib, and I love it. The nib is my softest nib to write with by far. However, it has the most feedback I've ever felt from a fountain pen and may be a drawback for some. Personally, I'm neutral towards the pencil-like feel that most Sailor nibs produce. It's different but enjoyable and very reliable for daily writing.
However, there's a drawback to this pen: the proprietary converter. Now, this usually wouldn't be a big issue to me, but because Sailor only offers one compatible converter that's not really great, it's pretty irritating. Although all of the "big three" Japanese pen manufacturers (Pilot, Sailor, Platinum) have proprietary converters, Sailor is the most infuriating because their converters are the worst in quality. I don't mind the proprietary converters with Pilot or Platinum, as they're pretty high quality and have different styles (think Pilot's range of converters and cool illustrations on some Platinum converters), but Sailor disappoints. From what I know, they only sell one converter with a low capacity that feels very cheap. This isn't what you want to put in your multi-hundred dollar pens.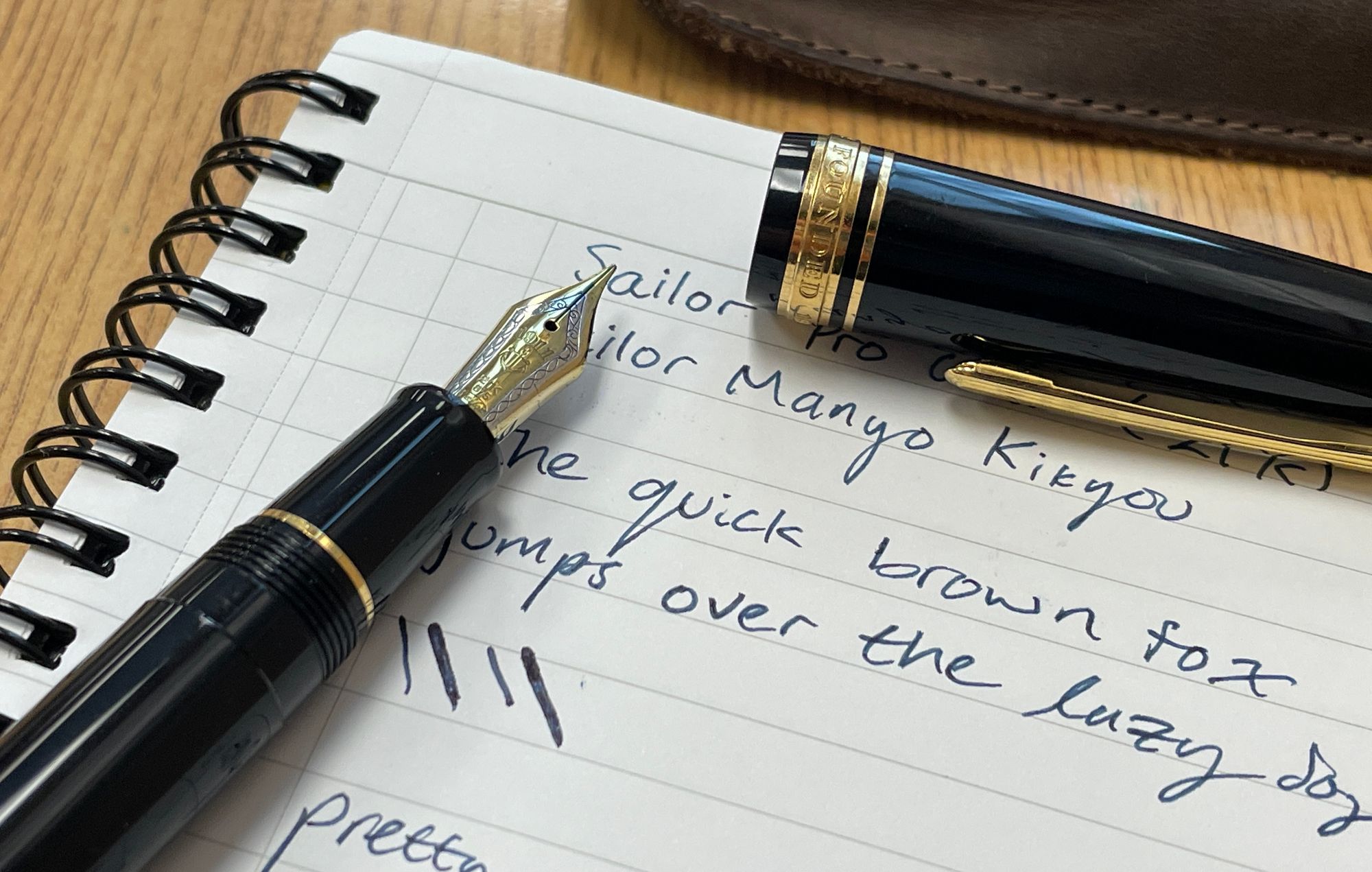 As mentioned above, the Sailor Pro Gear takes a converter and therefore is a cartridge converter fountain pen. With the Sailor Pro Gear retailing around $300 (but you can find them for a lot less!) and having a 21k gold nib, it's pretty expected that there's not going to be an extravagant filling mechanism. However, if you're looking to avoid using Sailor converters, there are higher-end pens in the Pro Gear line that use other mechanisms, such as the Sailor Pro Gear Realo with a piston-filling mechanism. However, their ultra-expensive Sailor Pro Gear King of Pen still uses proprietary converters which is ultra-disappointing.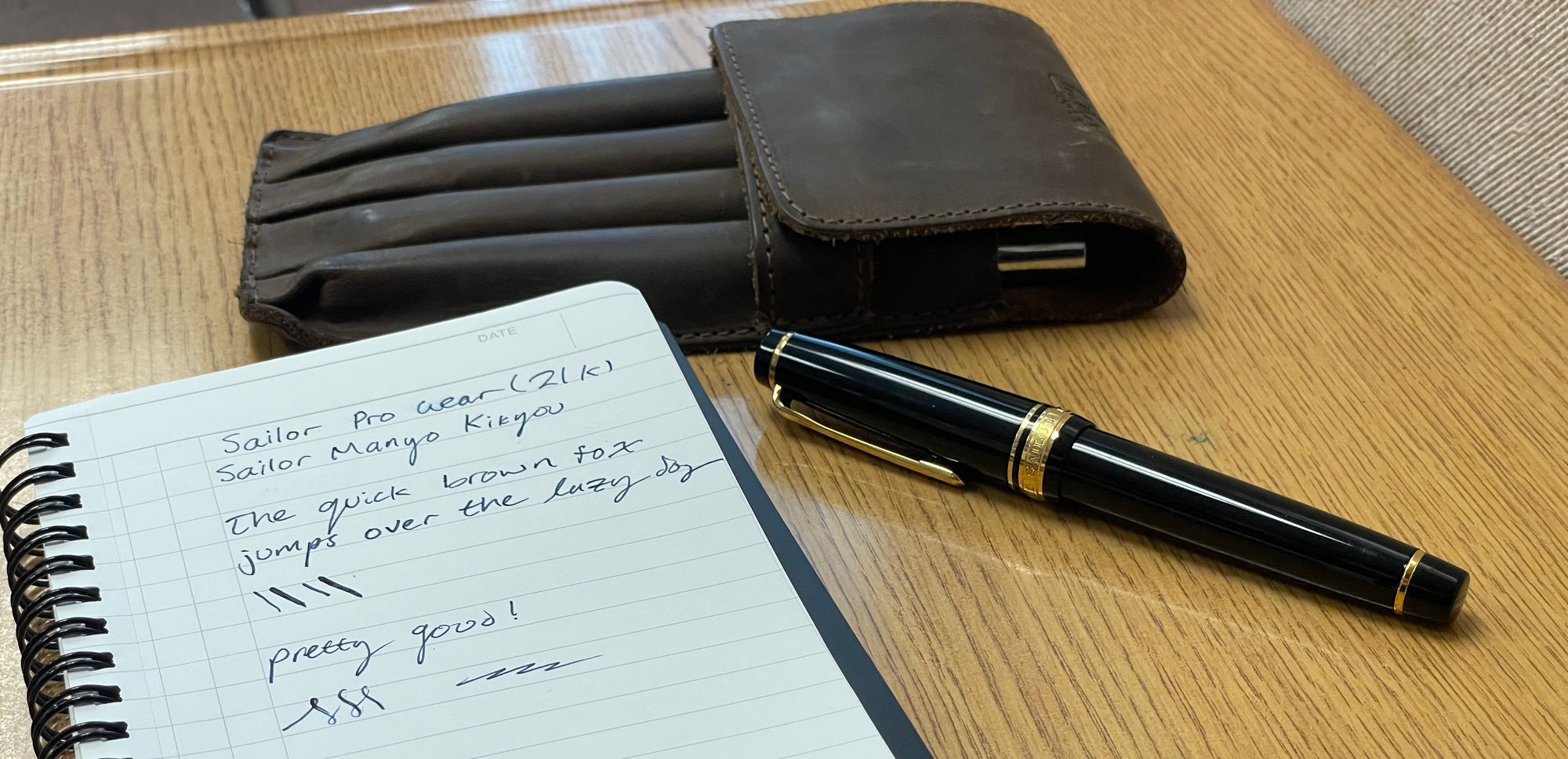 The Sailor Pro Gear definitely isn't for everyone. It has its quirks but is still made with expertise. I love this pen, and I often use it when I want something different than a standard, silky smooth fountain pen that many people gravitate towards. If you're lucky enough to find it for a relatively low price, I'd say this pen is worth the purchase.