Review: Platinum Pro-Use 171 Copper Mechanical Pencil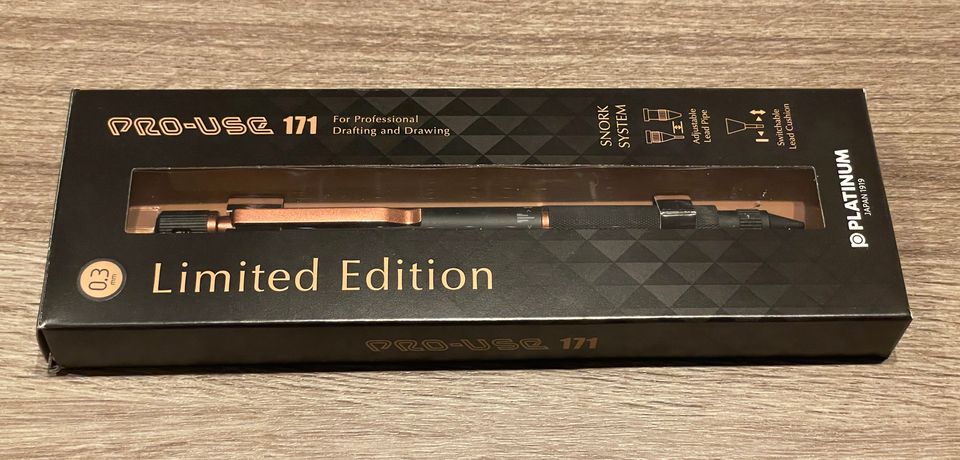 Late December 2022, Platinum announced a new limited edition in their Pro-use line up – the copper variant. On a trip to Japan, I was fortunate enough to stumble across one of these at a Loft that I was passing by.
I paid 3,300¥ (~$25 at the time of writing this) for this pencil, which is definitely not bad for the cool twist the limited edition brings. With the standard 171 retailing at 2,750¥ (~$21), the small up-charge seems worth it, at least for the coolness provided by the limited edition.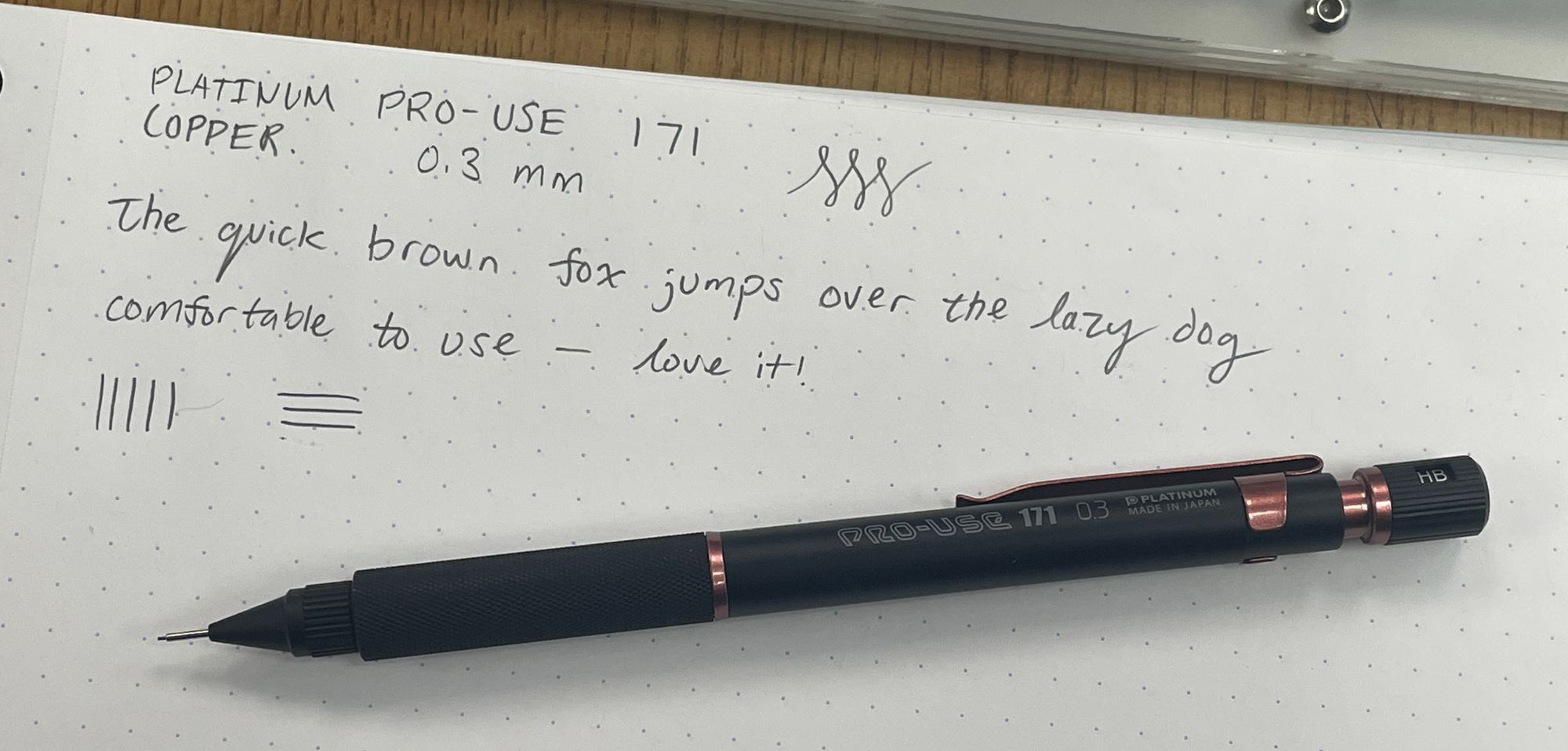 Firstly, I was seriously impressed by the presentation of the box. Walking past the display in the store, I had to do a double-take, and I'm definitely glad I did. The packaging, shown above, looks amazing. It's flashy enough to catch a wandering eye, but not obnoxious enough to seem tacky. I like it.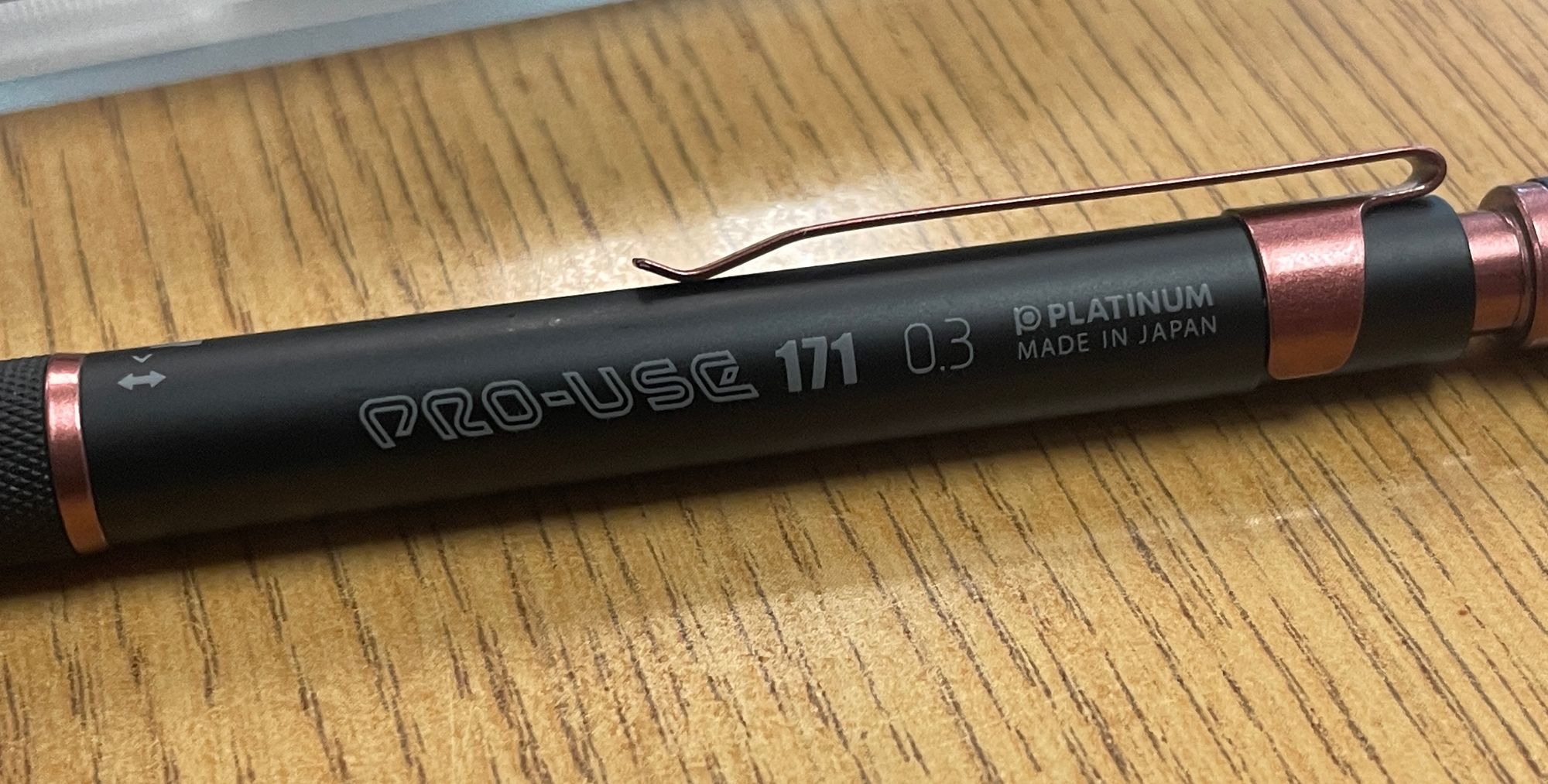 I have yet to own a Pro-use 171, so I was taken aback by the weighting of the pencil. The 171 features metal components alongside a plastic barrel and is front-heavy. I prefer this weight and was pleasantly surprised.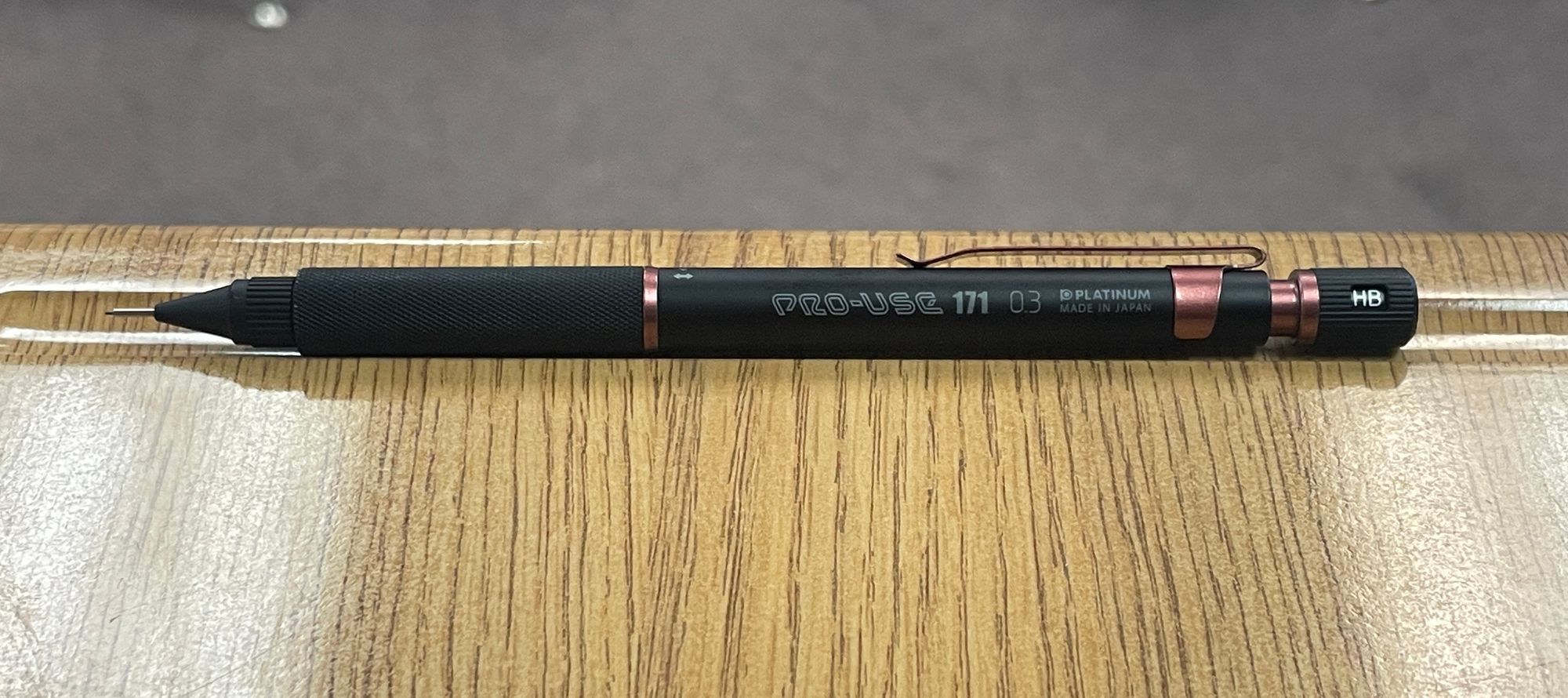 However, I noticed that the pencil rattles when in use. It's an audible and haptic rattle and drastically lowers the perceived quality of the instrument. I'm not entirely sure if this is unique to this limited edition or is spread throughout the whole 171 lineup. Although not a dealbreaker, the pencil's rattle will make me want to use it less frequently in my sea of mechanical pencils. I'd recommend going to a brick-and-mortar stationery store to try one of these pencils out before purchasing one, if you can. Other than this, the tolerances seem excellent and the value is definitely there.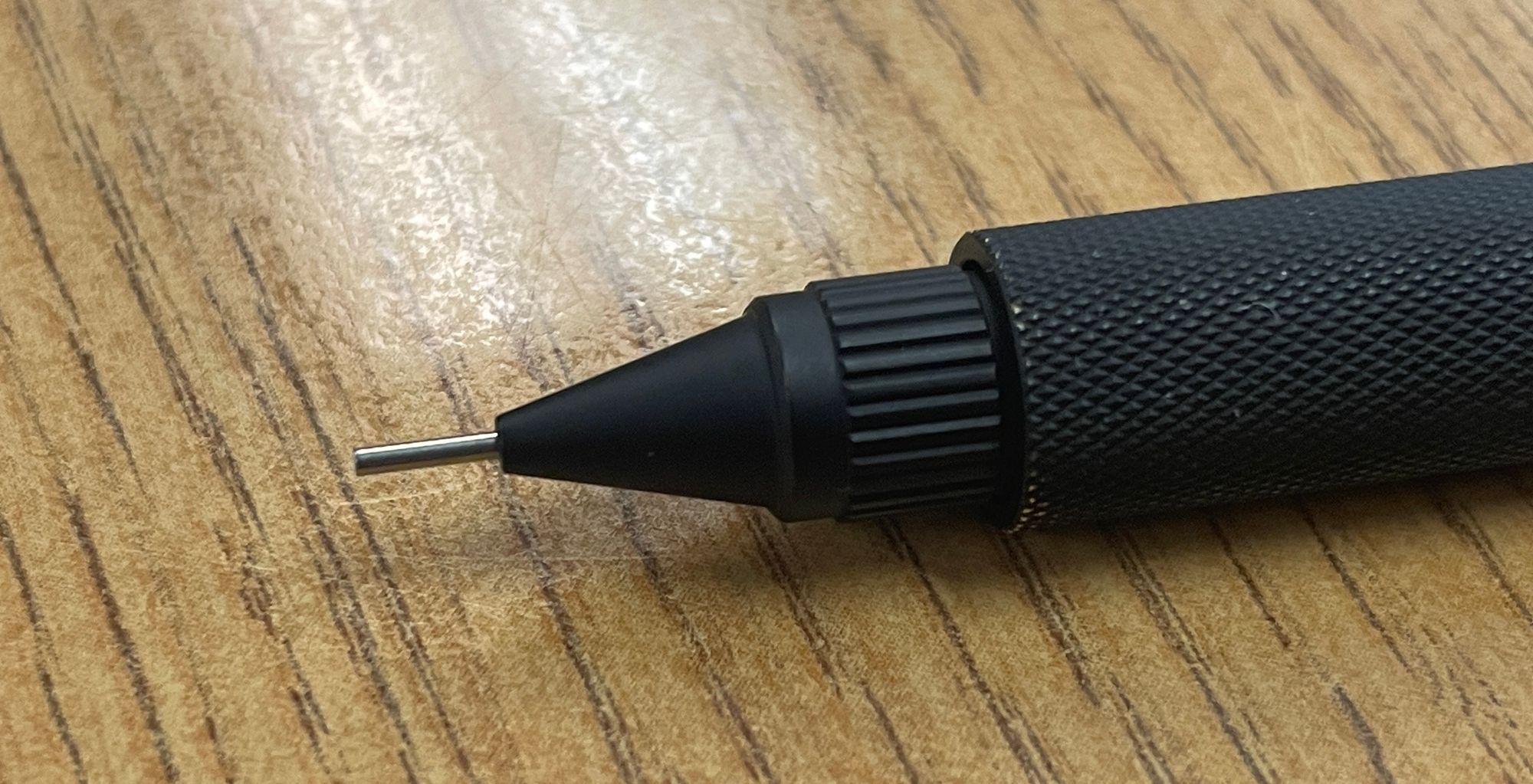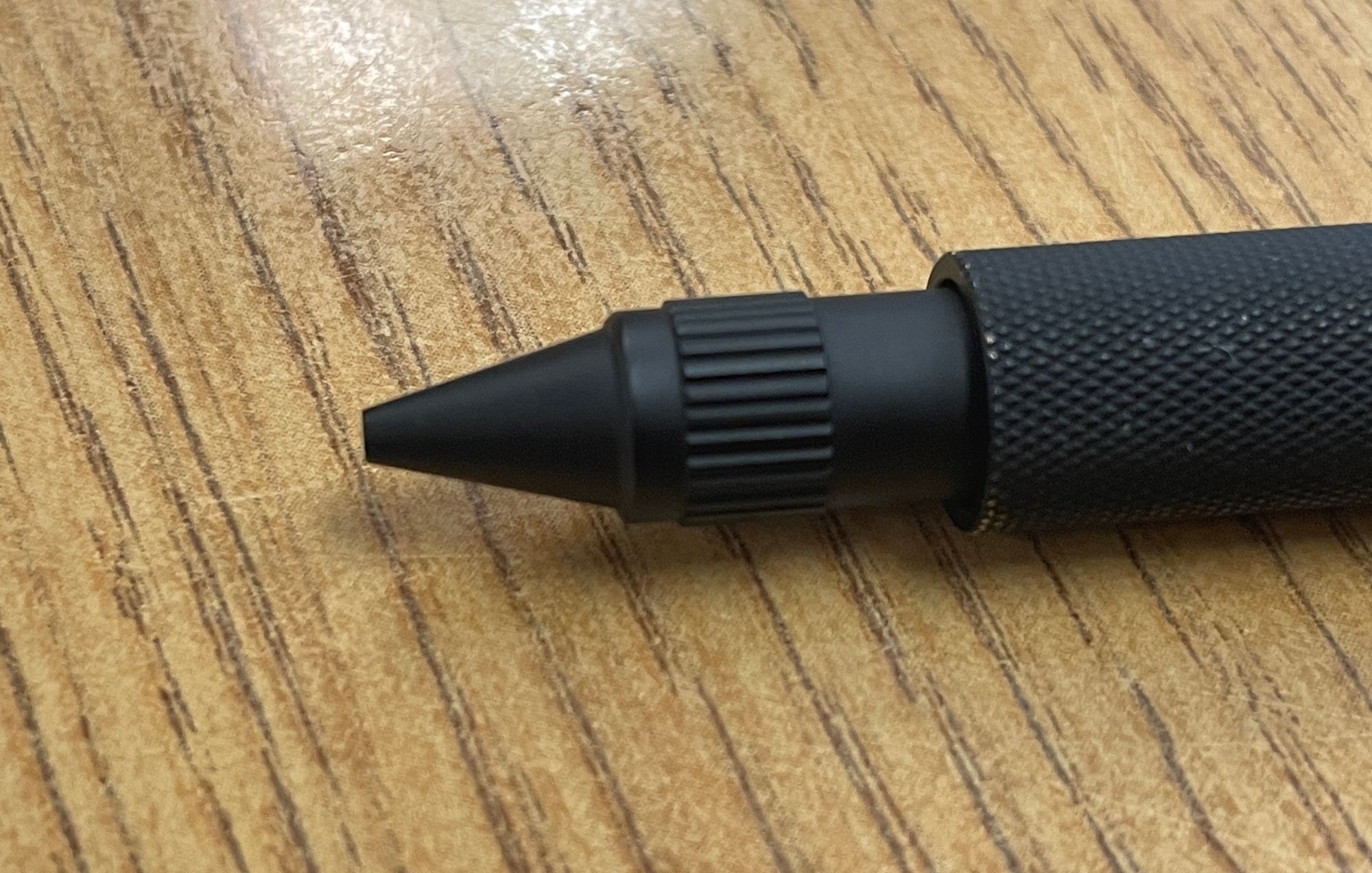 Writing with this pencil is pretty fun. The snorkel system enables for you to experiment with each mechanism offered on the pencil and use it for different needs. The knurling on the pencil is pleasant and grips well while having a soft touch. The click from lead advancement is satisfying, although noticably quieter than other pencils.
I purchased this pencil from Loft Stationery in Japan in one of the locations in the Kyoto region. I used my own money for this purchase.