Review: Pentel Smash Mechanical Pencil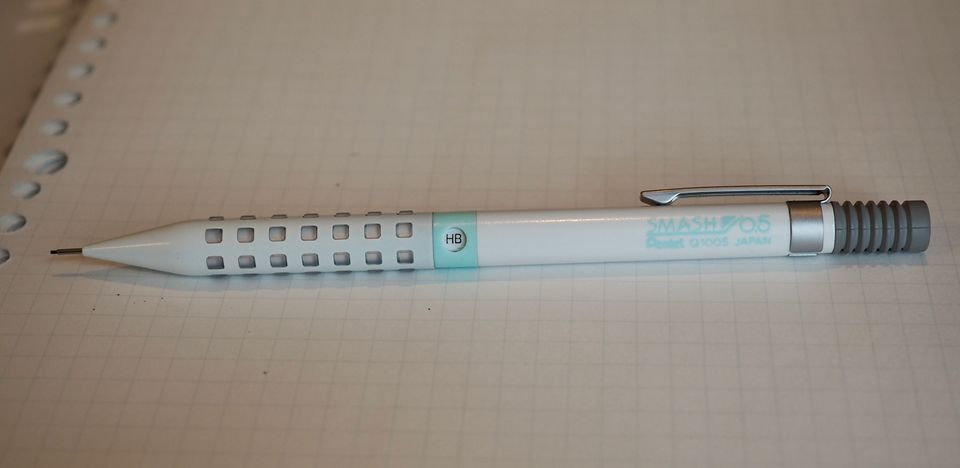 Want a mechanical pencil that looks great and doubles as a fidget device?
The Pentel Smash may be the thing for you. This mechanical pencil, reminiscent of that childhood squeaky hammer toy, is surprisingly pleasant to use. It features interesting quirks that make it stand out amongst the plethora of other mechanical pencils on the market in the sub-$15 price tag.
First Impressions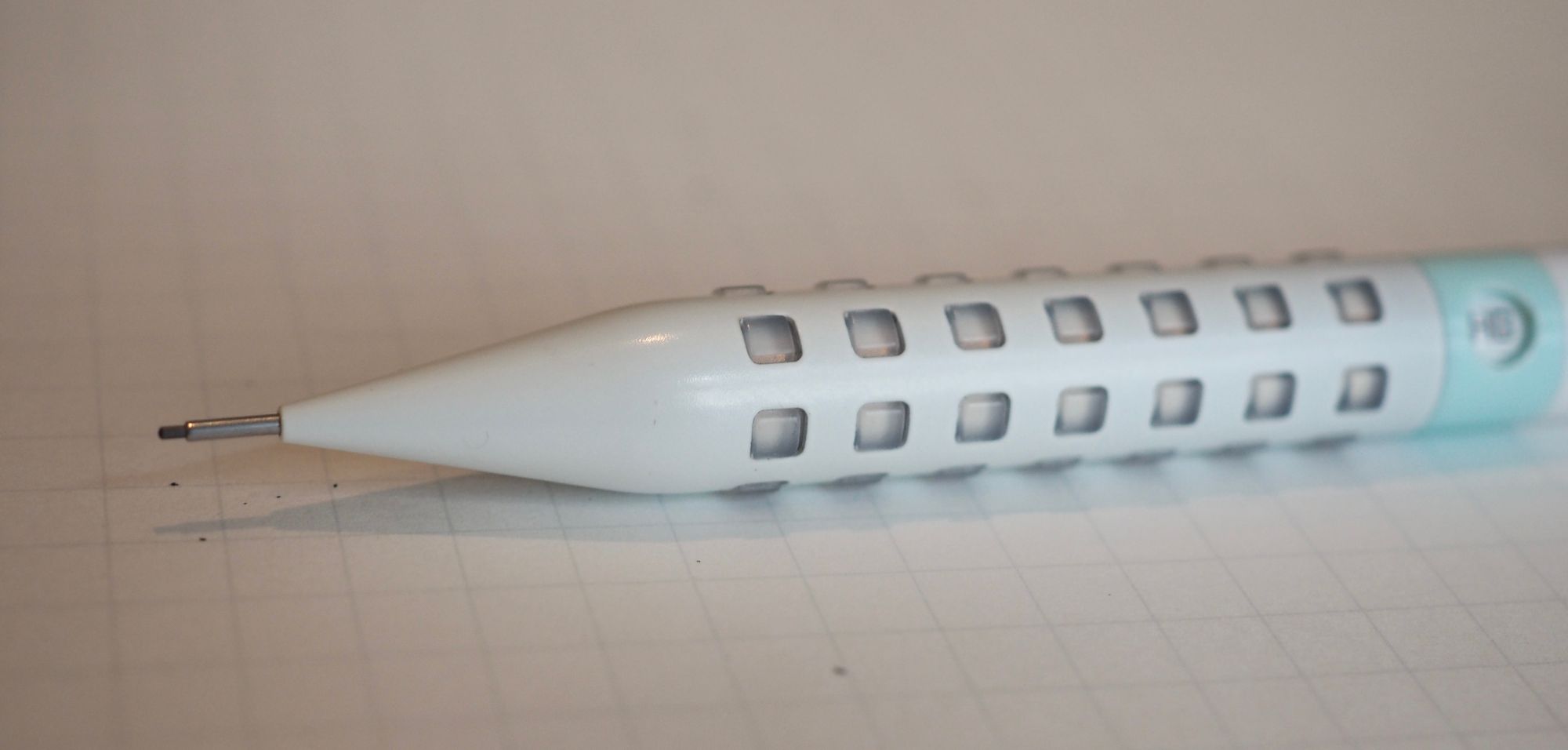 I was very intrigued when I saw the Pentel Smash for the first time. My eyes gravitated toward the rubber and plastic grip section. Whoa, that's an interesting grip. Then, the "squeaky hammer" knock. This is amazing.
After going through so many mechanical pencils to review, I find it refreshing to see such an adventurous design on the Smash. However, its striking look that's more reminiscent of a childhood toy than a traditional mechanical pencil means that this mechanical pencil isn't for everyone.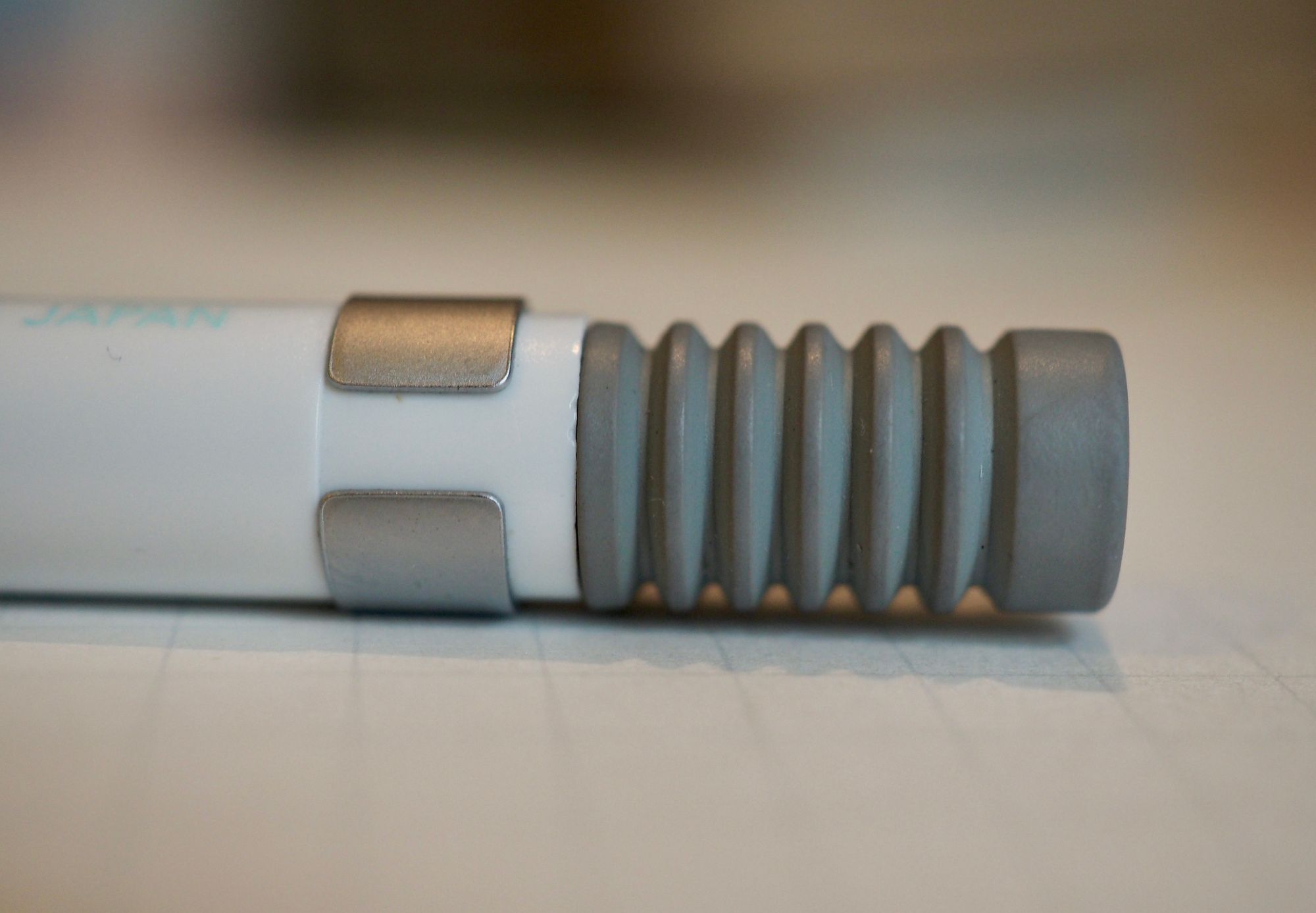 Although it may look like a toy, the Pentel Smash doesn't feel like one. It has a shockingly impressive build quality and I feel like I'd be able to write with it for hours. The grip section feels comfortable without being too annoying.
A Closer Look
The Pentel Smash also features an interesting feature that I find practical. The lead indicator is locked into place when set. In the past, my mechanical pencils, seemingly without fail, end up changing the indication after a while. When I'd set mechanical pencils to HB, a few days later they would show something completely different. This would even happen to my GraphGear 1000s, which feature the same screw-in lead indicator. However, the edges next to the indicator printings (pictured below) on the Smash ensure that this issue doesn't happen, which is a huge benefit for those who need a reliable indicator.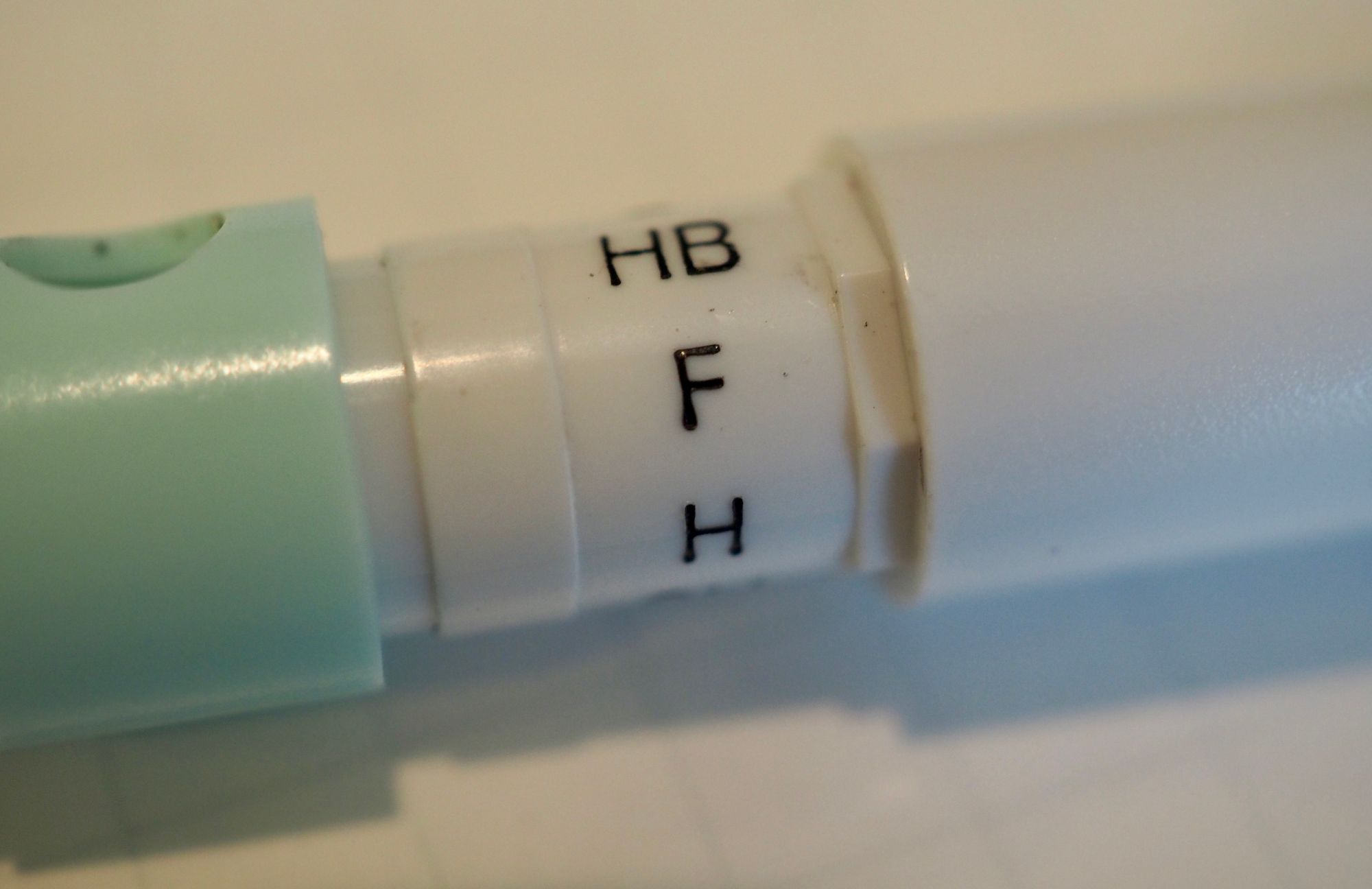 The Smash also has a wide variety of colors, which isn't too surprising considering its distinctive look. From hot pink to champagne gold, seemingly every color imaginable can be seen in the Pentel Smash. Unfortunately, not all of them are the same price. Although many can be found for as little as $10, the more sought-after special-edition variants can climb upwards of hundreds of dollars.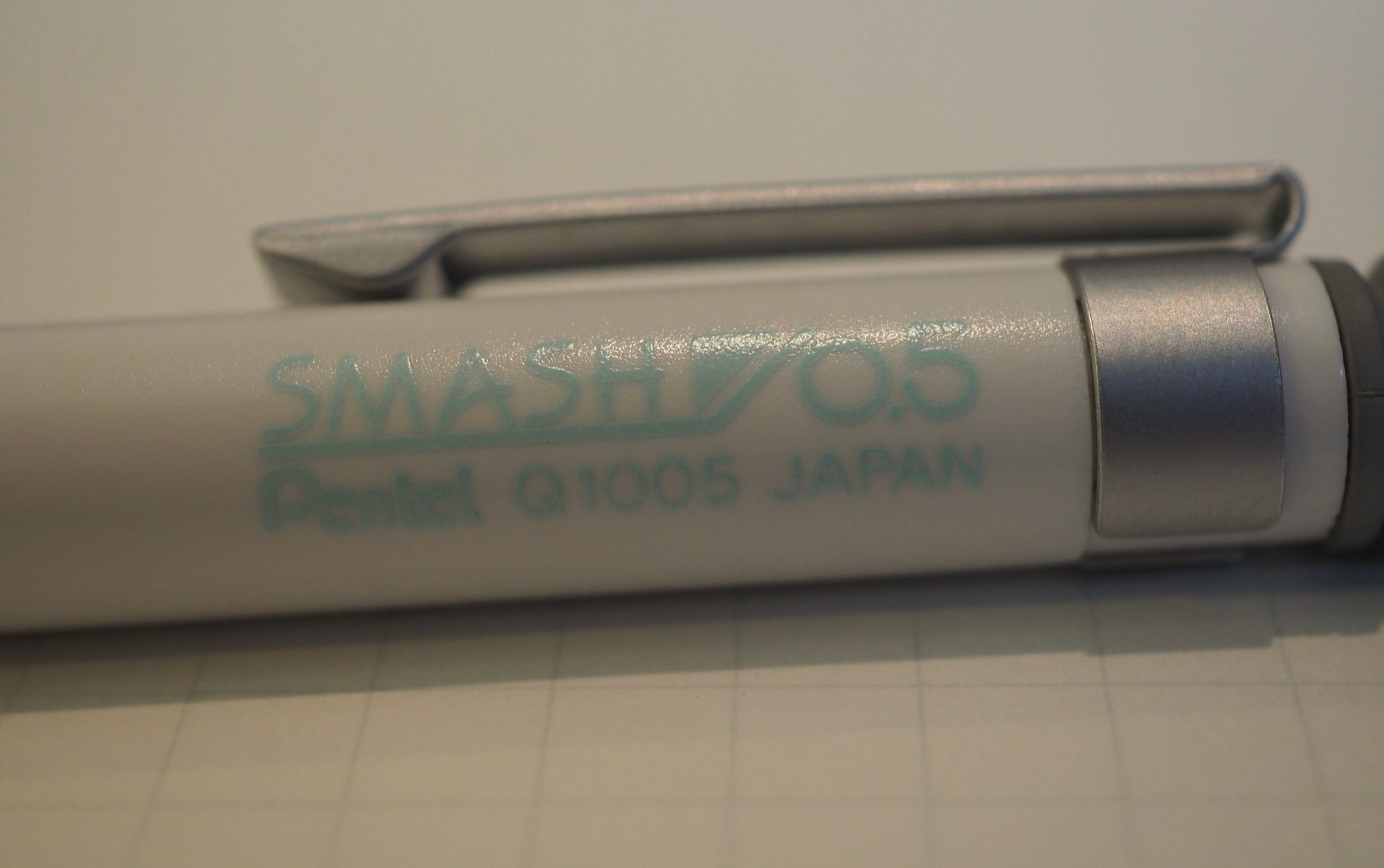 The model I have with me is a Tokyu Hands limited edition in pastel blue that was graciously lent to me by my friend for a review. I find this specific color pallet very suitable for the Smash. It looks unique without being overly flashy, which is fitting for a mechanical pencil designed as boldly as the Pentel Smash.
Writing Experience
I enjoy writing with this mechanical pencil. Its rubber-plastic grip combination creates an interesting experience that makes the pencil feel fun to use. The Pentel Smash's knock is by far the best part of the mechanical pencil - it features an interesting rubber sleeve that compresses when the lead is advanced. I could easily go on and click the pencil for hours.

The Pentel Smash feels like a reliable writer. The lead pipe doesn't feel like it'll give out anytime soon and the overall body is made of smooth, higher-quality plastic. Although I've only spent a short time with the pencil, I could understand the cult-like following this mechanical pencil receives. It's a great writer.
For the price of around $10 for most models, this mechanical pencil is a very strong competitor in its range. The unique features of the Smash make it appealing to a wide audience and help it stand out amongst the endless variety of other mechanical pencils in the price range. It's great to use on a daily basis, and you'll never get bored of it.