Review: Pentel Kerry Mechanical Pencil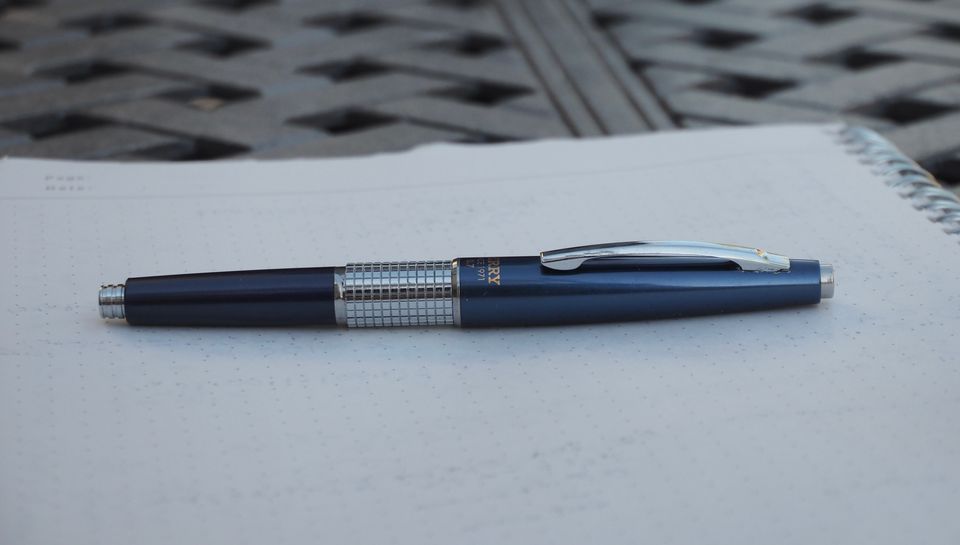 That's a mechanical pencil?!
This was my first thought when I saw this hunk of shiny metal. And yes, it is a mechanical pencil. However, the Pentel Kerry is not your average, run-of-the-mill BIC. From what I've seen, it's one of the only capping mechanical pencils on the market! What I mean is, like fountain pens, you can hide the Pentel Kerry's nib using a cap and even post it on the back. In essence, it works like a traditional fountain pen or rollerball pen in capping and posting.
First Impressions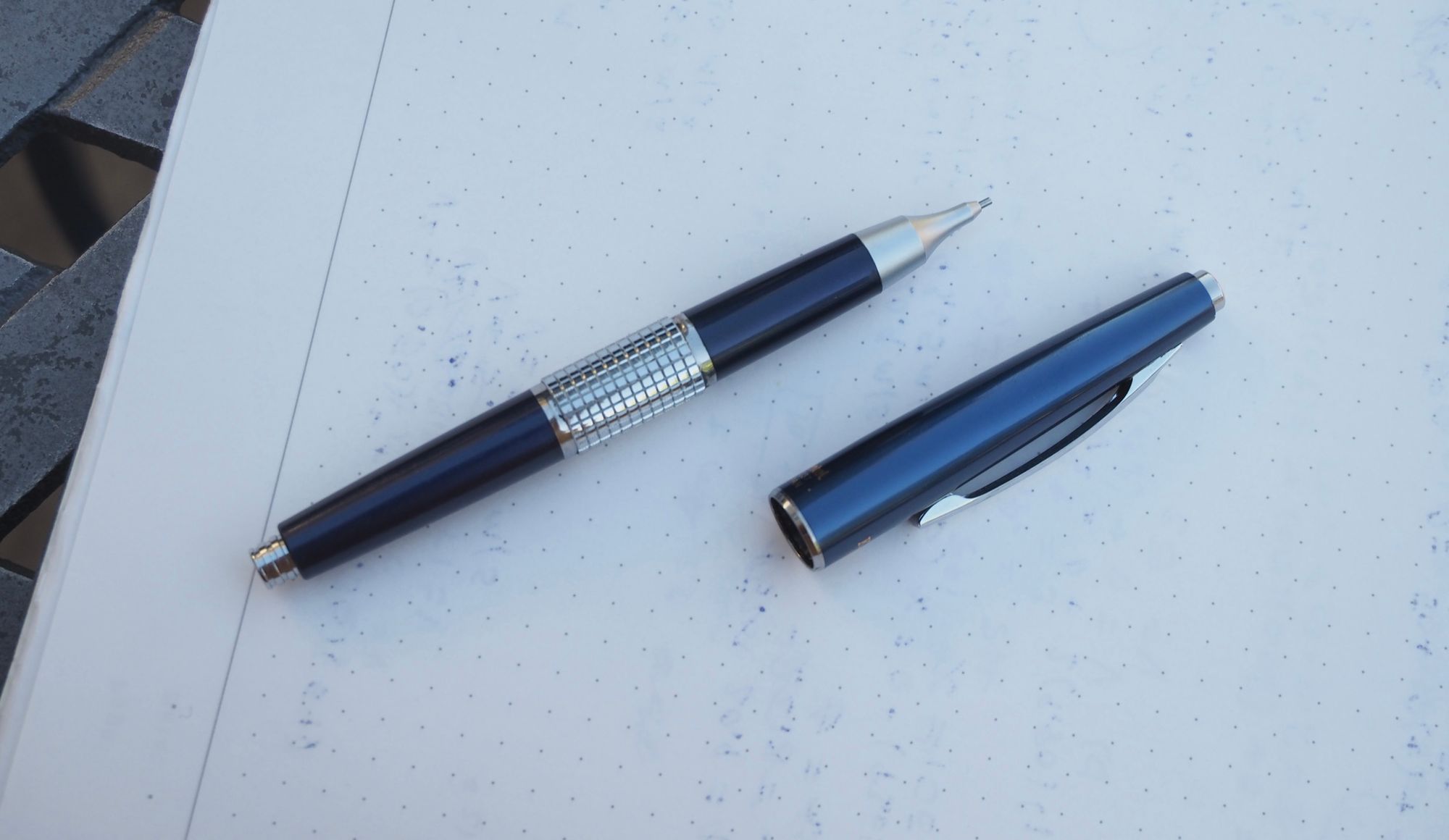 This mechanical pencil has a lightweight metal body with a blue-coated finish. With these shiny accents and classy branding, the Pentel Kerry looks more expensive than it actually is.
The barrel features an interesting silver block with a grid pattern on it. I, unfortunately, don't have a clear term to call this hunk of metal, but I find it a little odd. However, it doesn't impact overall writing and also acts as a defining feature of the pen, so I'll accept the fact that it's there.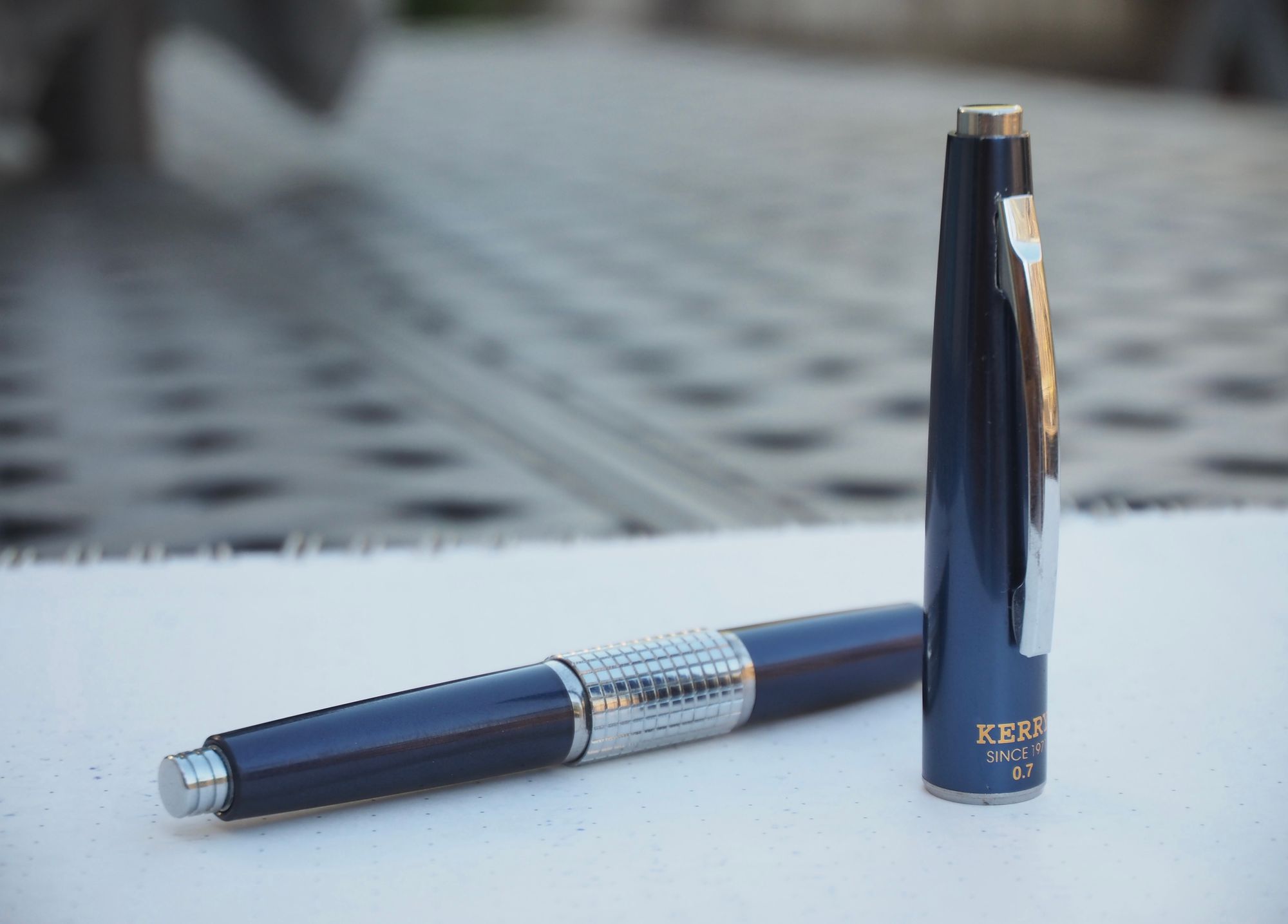 Something I love about the Kerry is its subtle, but smart branding. The only signs of branding on the pencil are on the bottom of the cap. On the front, it reads "KERRY / SINCE 1971 / 0.7", and on the back, it has Pentel branding along with the model number (in my case it is P1037). The fonts chosen are elegant and complete the look of this higher-end mechanical pencil.
A Further Look
The Pentel Kerry can be disassembled completely in the same way you can disassemble a fountain pen or rollerball pen. Most of the parts used on the mechanical pencil seem high-quality and don't seem like they're going to break soon. The core components of the Kerry are made of sturdy metal and will stand the test of time.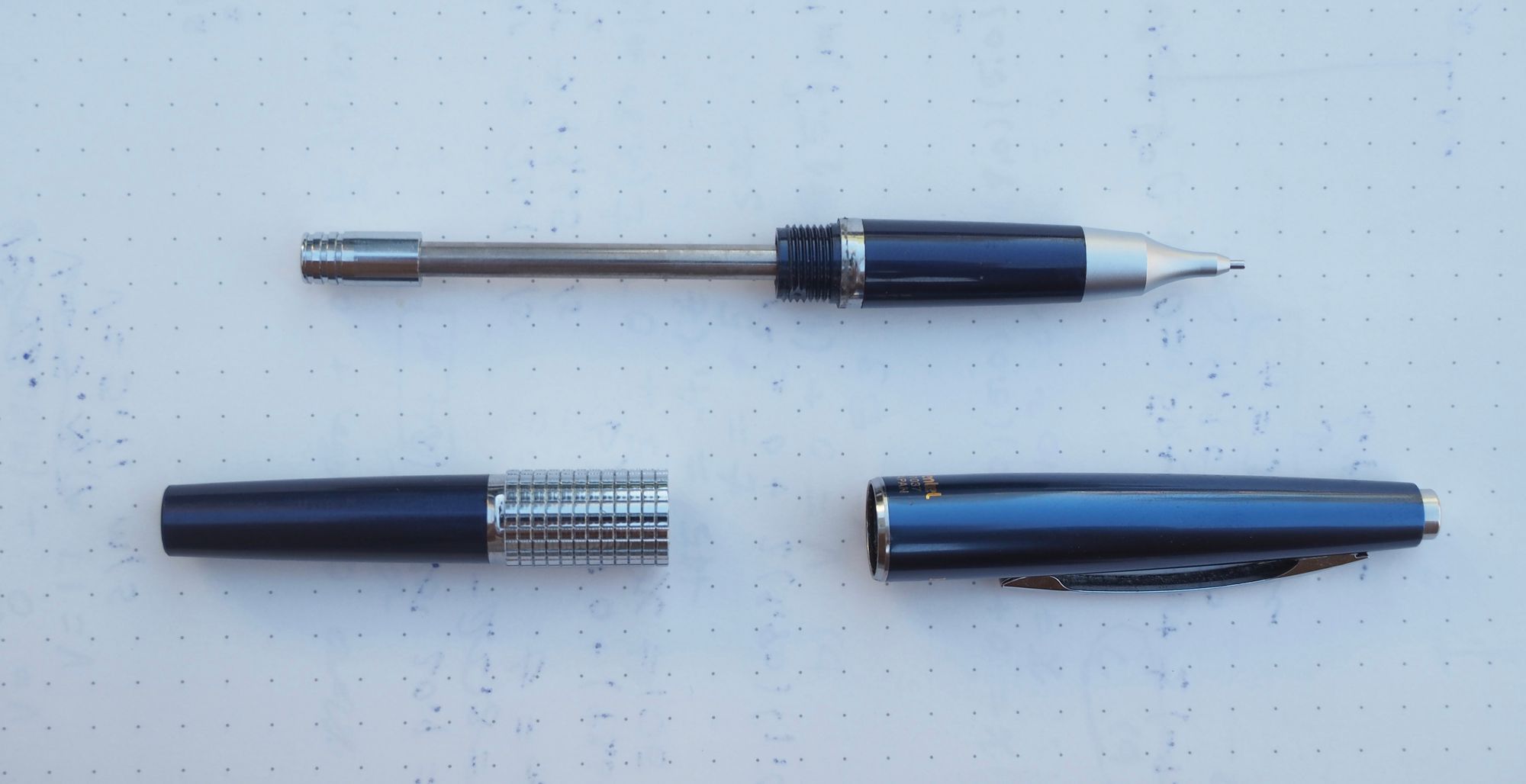 However, this can't be said about this clip. When I received the Pentel Kerry, everything seemed sturdy. However, over time, I've started to notice that the pencil's clip has become loose. It may be the result of me playing around with it too much, but this is still a cause for concern. Pretty soon, my Kerry is going to lose its clip and pretty much all its aesthetic value along with it. If you decide to buy one of these mechanical pencils, I'd advise against playing around with the clip to an excessive degree.
Writing Experience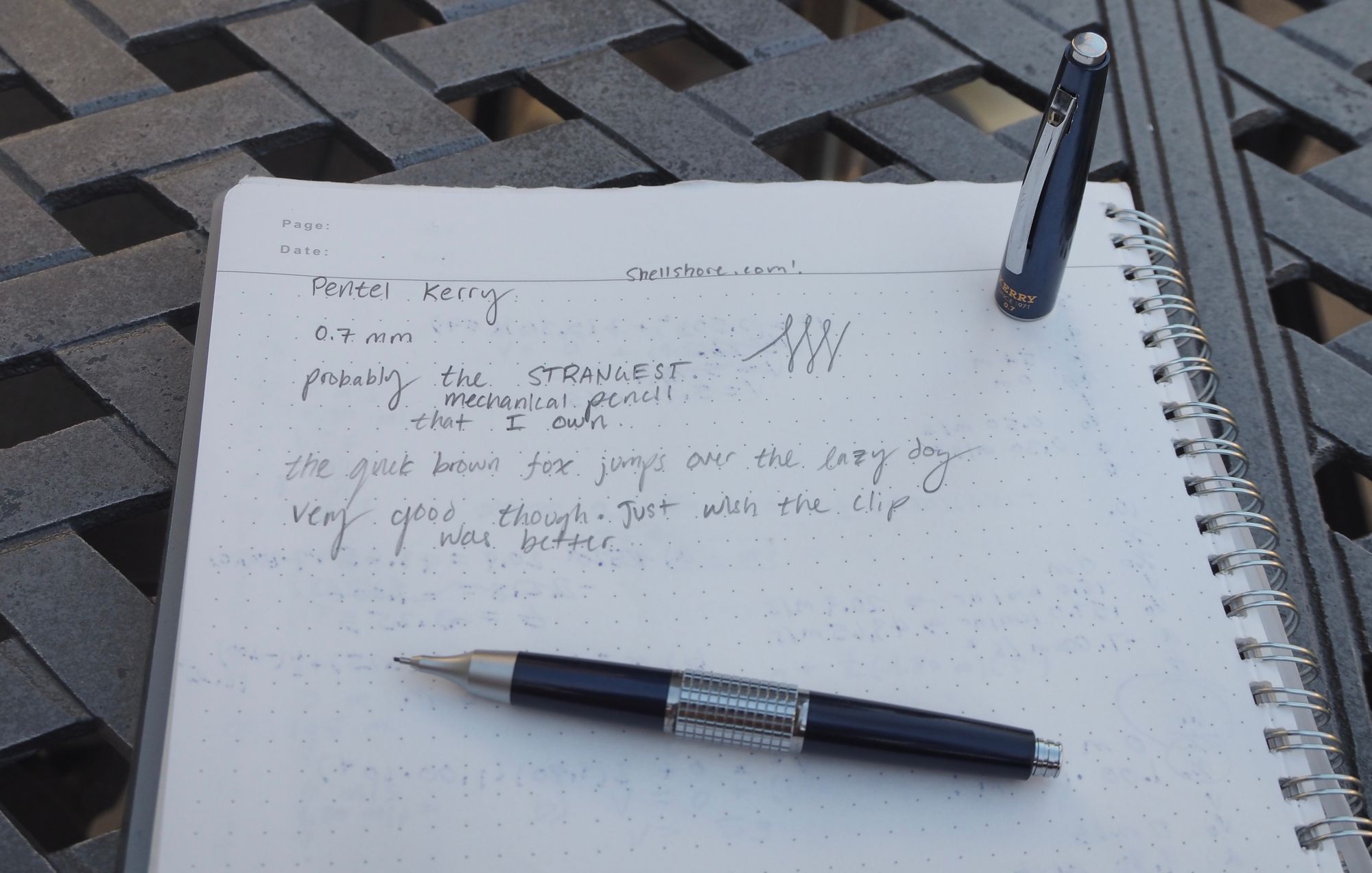 I have to admit, writing with the Pentel Kerry is great. The mechanical pencil features a high-quality metal tip that ensures that your writing experience is smooth. Paired with the 0.7 mm lead diameter available, the Kerry feels virtually indestructible in writing.
The mechanical pencil's clicker is also pretty satisfying. Its tactility is smaller than most, but it is still firm and high-quality. The clicking noise isn't too loud either, so feel free to click away during classes or meetings (this pencil fits into both situations).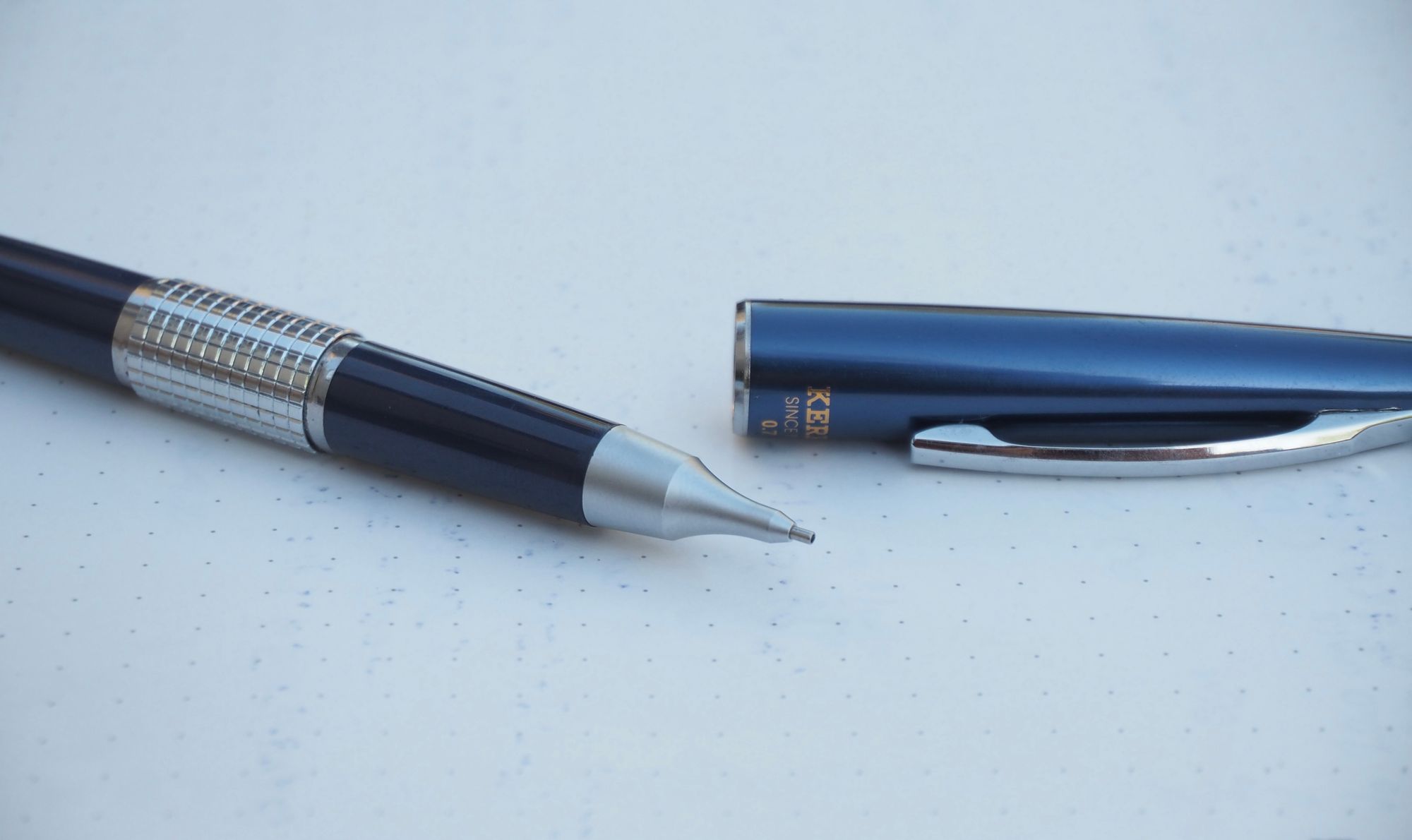 The Pentel Kerry's lead can be advanced in use when both posted and unposted. The clicker can be clicked through the cap. It's weird to explain, but just understand that no matter how you orient the mechanical pencil, it can be advanced.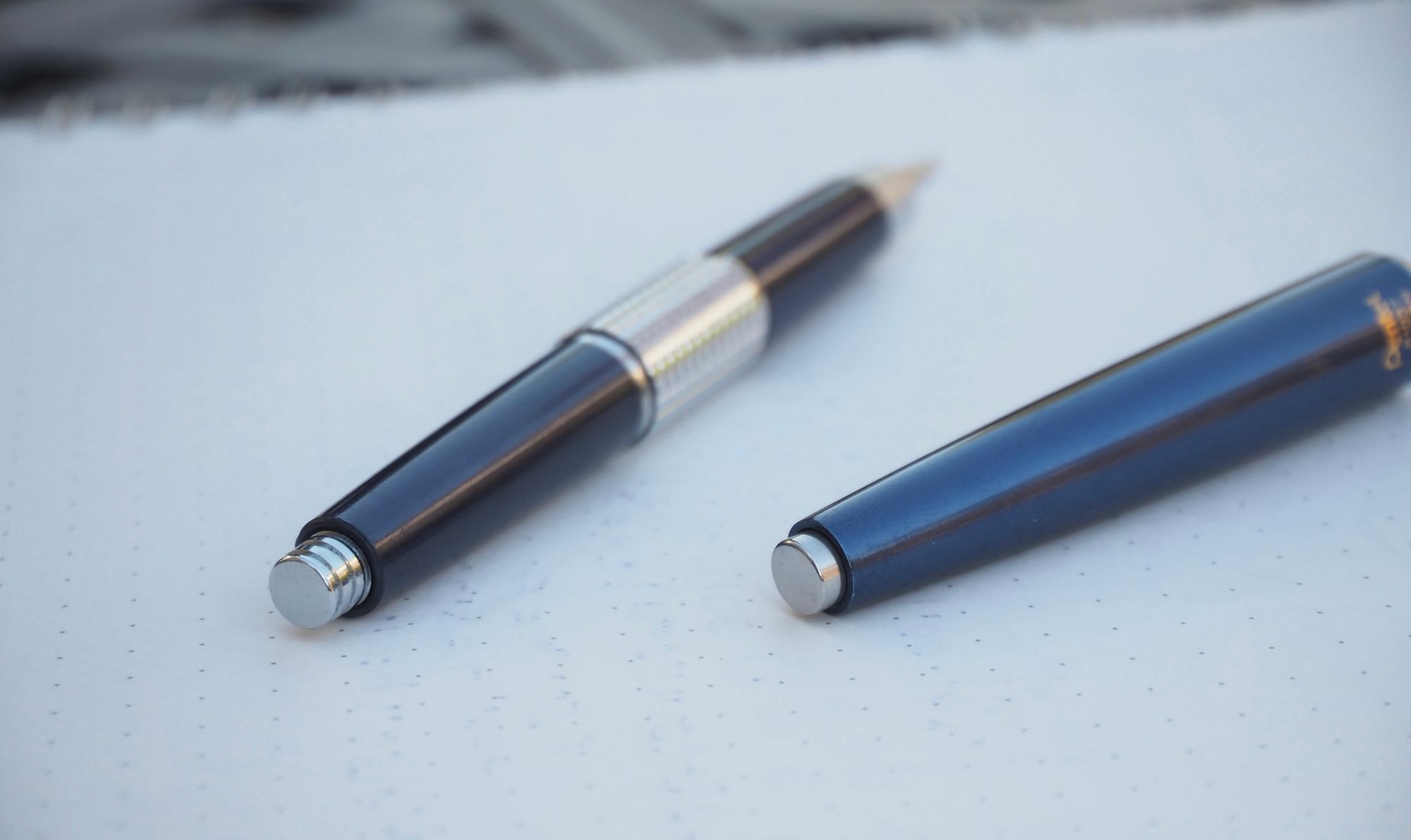 Honestly, I'm not sure who this pencil is for. It's a strange mechanical pencil with a vastly different operating style than most, which may be confusing. In fact, most people who see this probably won't be able to determine that this writing instrument is, in fact, a mechanical pencil. I asked my peers to identify what type of instrument the Kerry was, and most of them were confused.
However, I still find the Pentel Kerry worth it. Even though there are a few problems with its clip, it's not that big of a deal. The novelties on this pencil are extremely unique, and for the low price tag of just over $10, I'm not complaining.
This post may contain affiliate links. See the Affiliate Disclaimer for more information!