Review: Monami 153 Neo Black Fountain Pen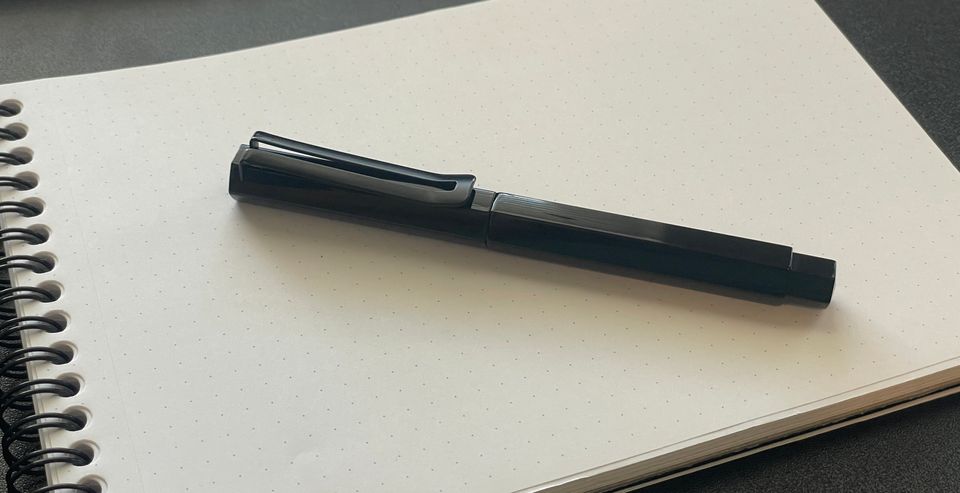 The Monami 153 Neo is a Korean-made fountain pen. It's a nice-looking pen with a consistent hexagonal-shaped body. However, for the $26 price tag, I don't really recommend the Monami 153 Neo. This pen comes in various colors, including a soft beige and a gorgeous light green.
When I first picked up the pen, it felt lighter than expected. Compared to a similarly priced Lamy Safari, the plastic feels much smoother and slightly worse in quality, even though that might be subjective. Something about the glossy feel makes the pen feel less premium than the classic, well-loved Safari.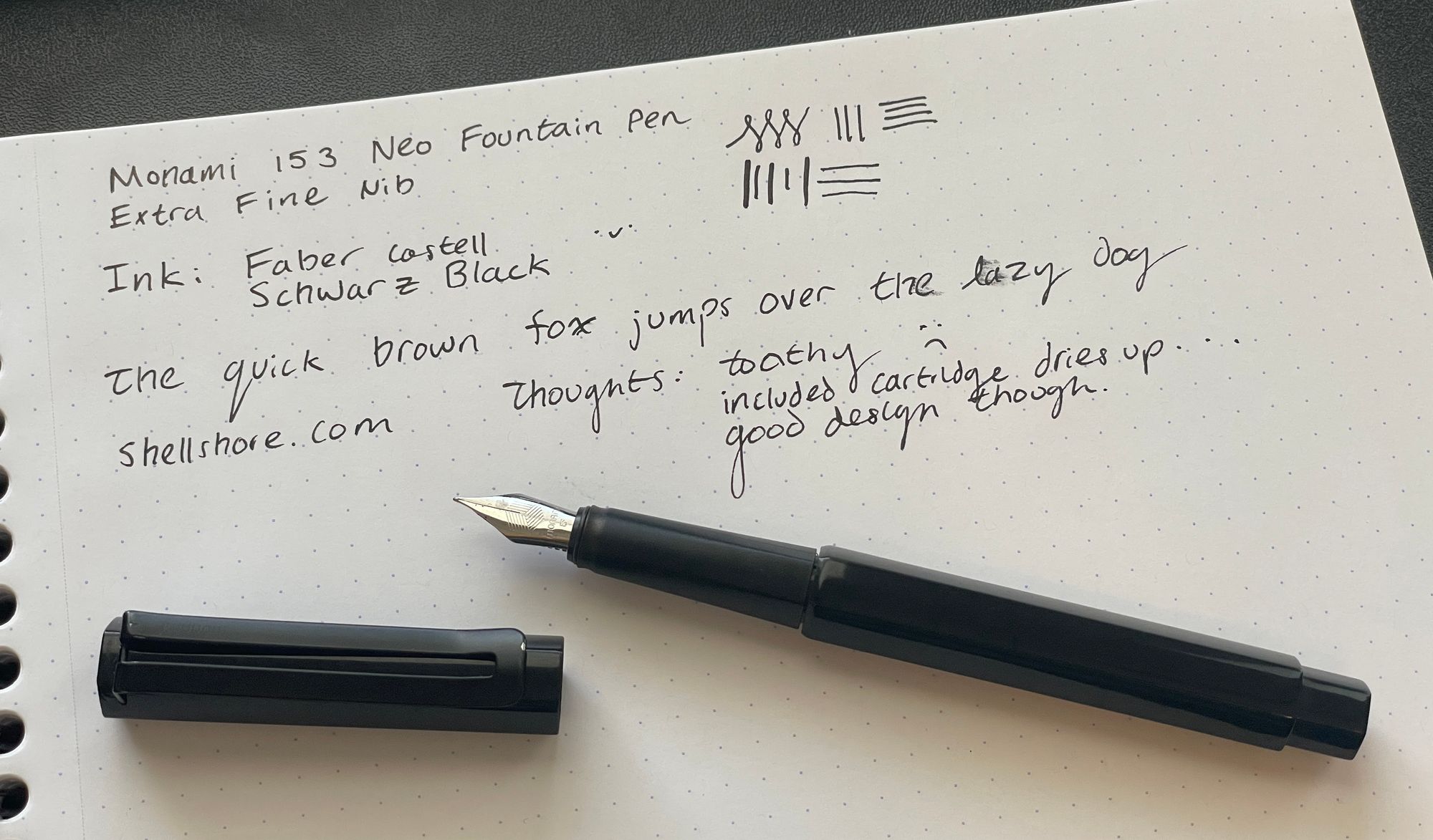 This pen is interesting – in the aspect that it has some unique design elements but other glaring problems. For example,  I love the way the grip is fitted in such a way that the cap's edges always align with the body. The grip slowly transitions from a circular shape to a hexagonal one, which secures the cap in place.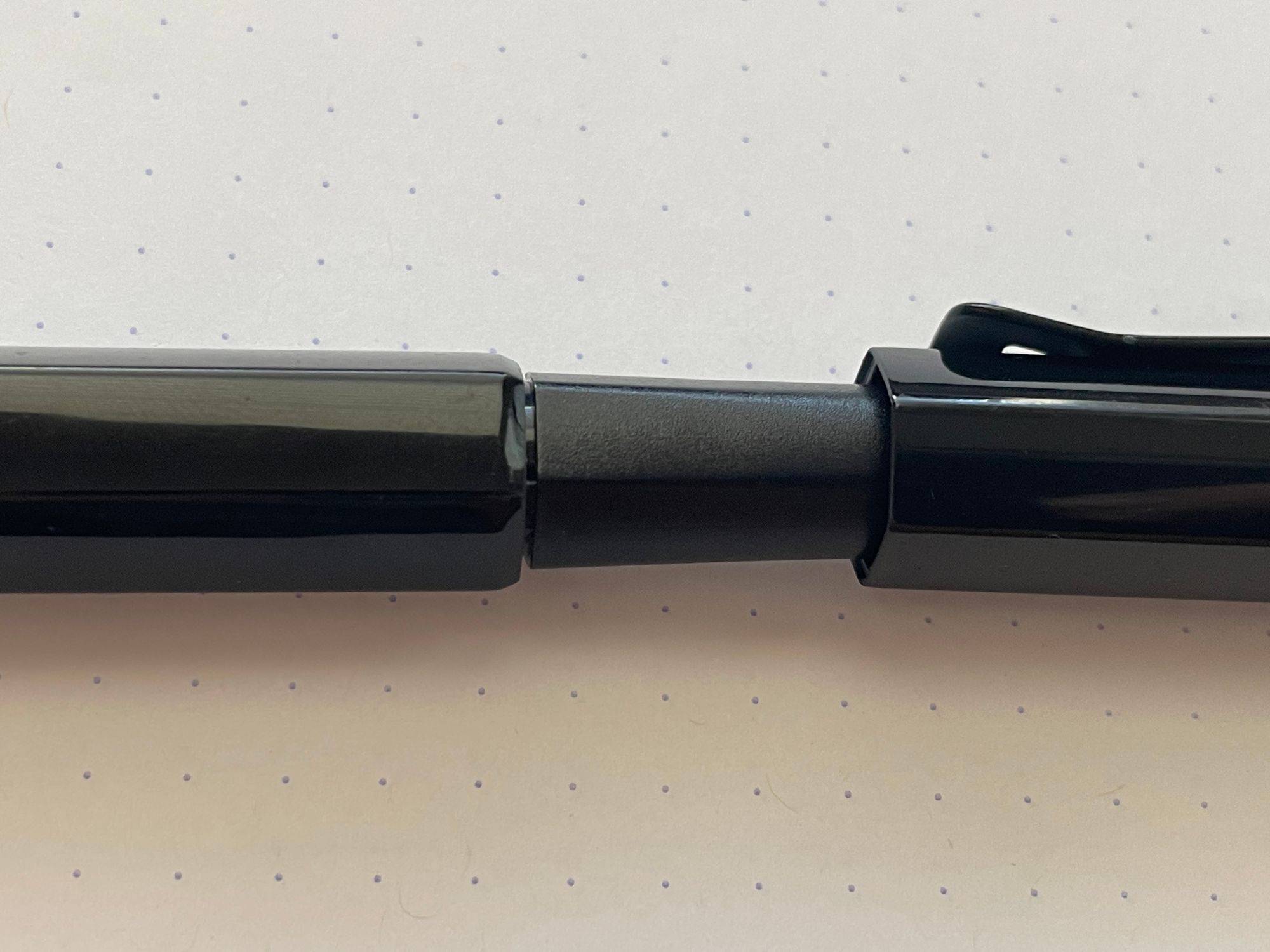 However, it bothers me that, unlike the Lamy Safari, the nib moves pretty freely if you rotate it. Unfortunately, this makes it so the nib can easily get misaligned from the barrel. I don't know if this is intentional, but in my eyes, it brings down the quality of the pen.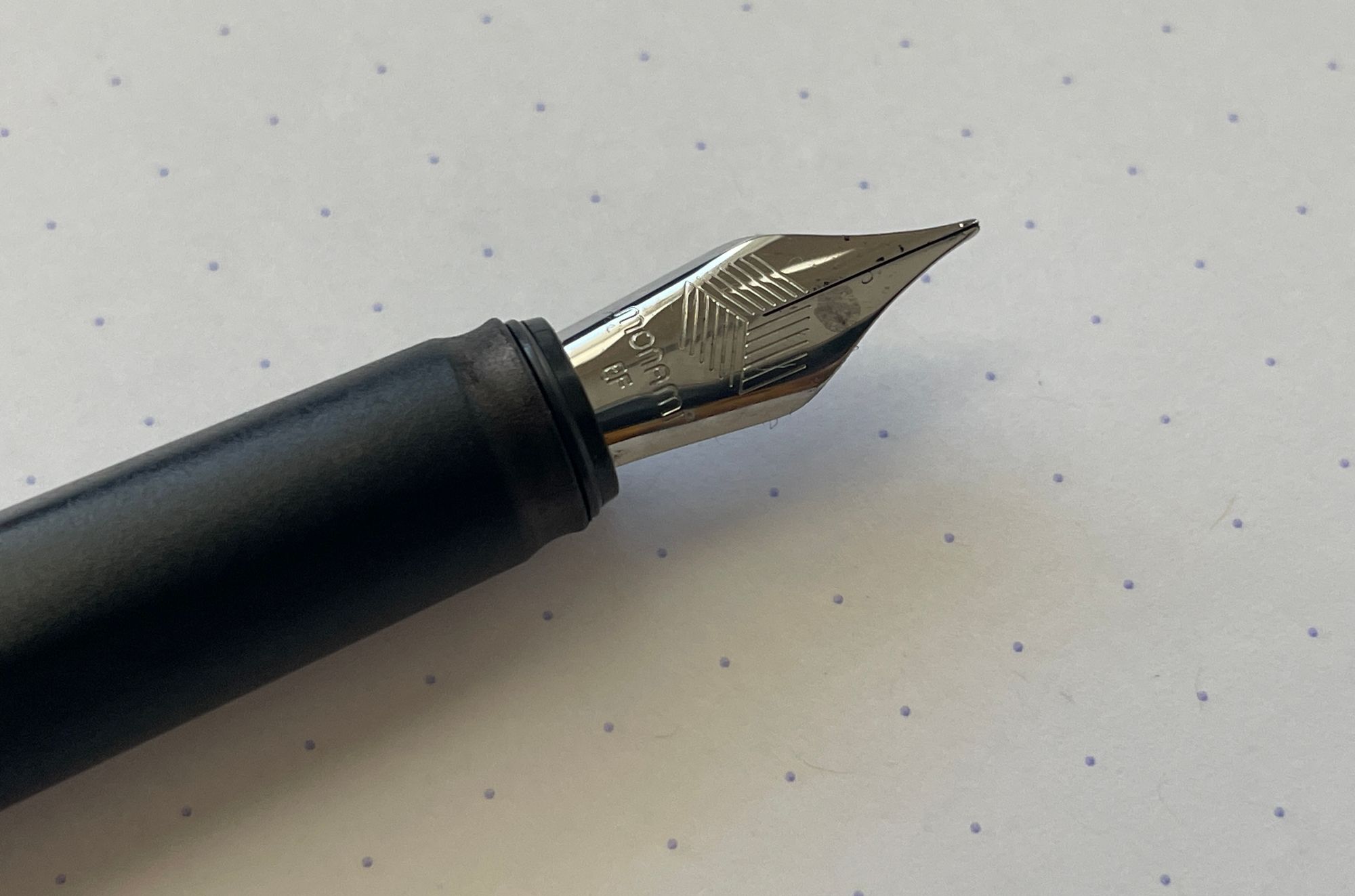 When you post this pen, it feels a little awkward to use. Although it remains overall light, the length becomes exceptionally long, and it feels like holding a stick, and it's highly awkward to write with posted.
I also found another issue with the pen. It may be due to user error, but I've experienced complete dry-out after not using the pen for as little as a month. It's annoying because none of my other pens are like this, even the Lamy Safari.
Honestly, even though this pen is great to look at, I don't recommend it to anyone. Instead, I'd advise you to buy a Lamy Safari or Kaweco Sport for essentially the same price. I was excited to see a Korean fountain pen offering, but this is pretty disappointing, given the low value for the money.
More photos: