Review: J. Herbin Round Glass Dip Pen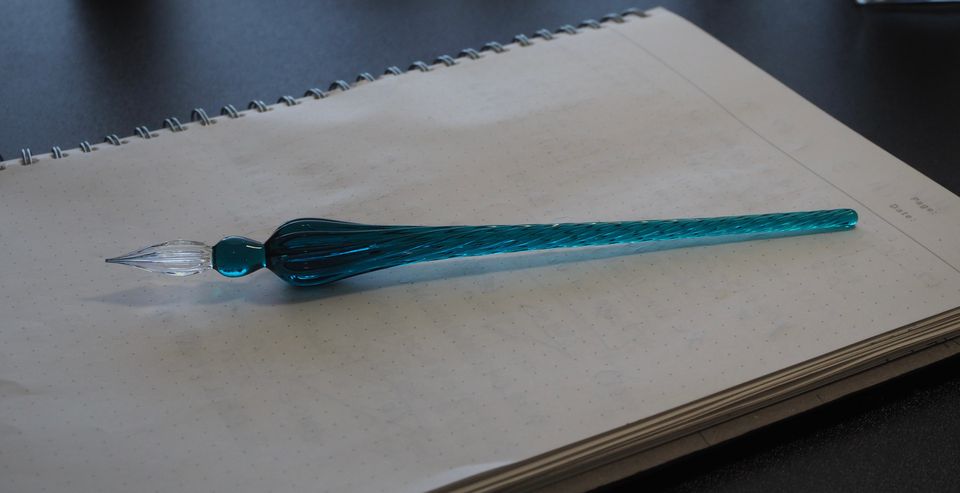 The J. Herbin Round Glass Dip Pen is a hand-crafted glass dip pen in a trendy style reminiscent of one from 17th-century Venice. In order to write, the glass dip pen must be dipped in ink (shocker!), which can be anything from fountain pen ink to non-water-based ink.
This glass dip pen is absolutely gorgeous. Some may even mistake these pens as display pieces rather than something people actually use. However, these pens are very practical and lovely to use. They're comfortable to hold, write nicely, and look amazing both in the hand and on the desk.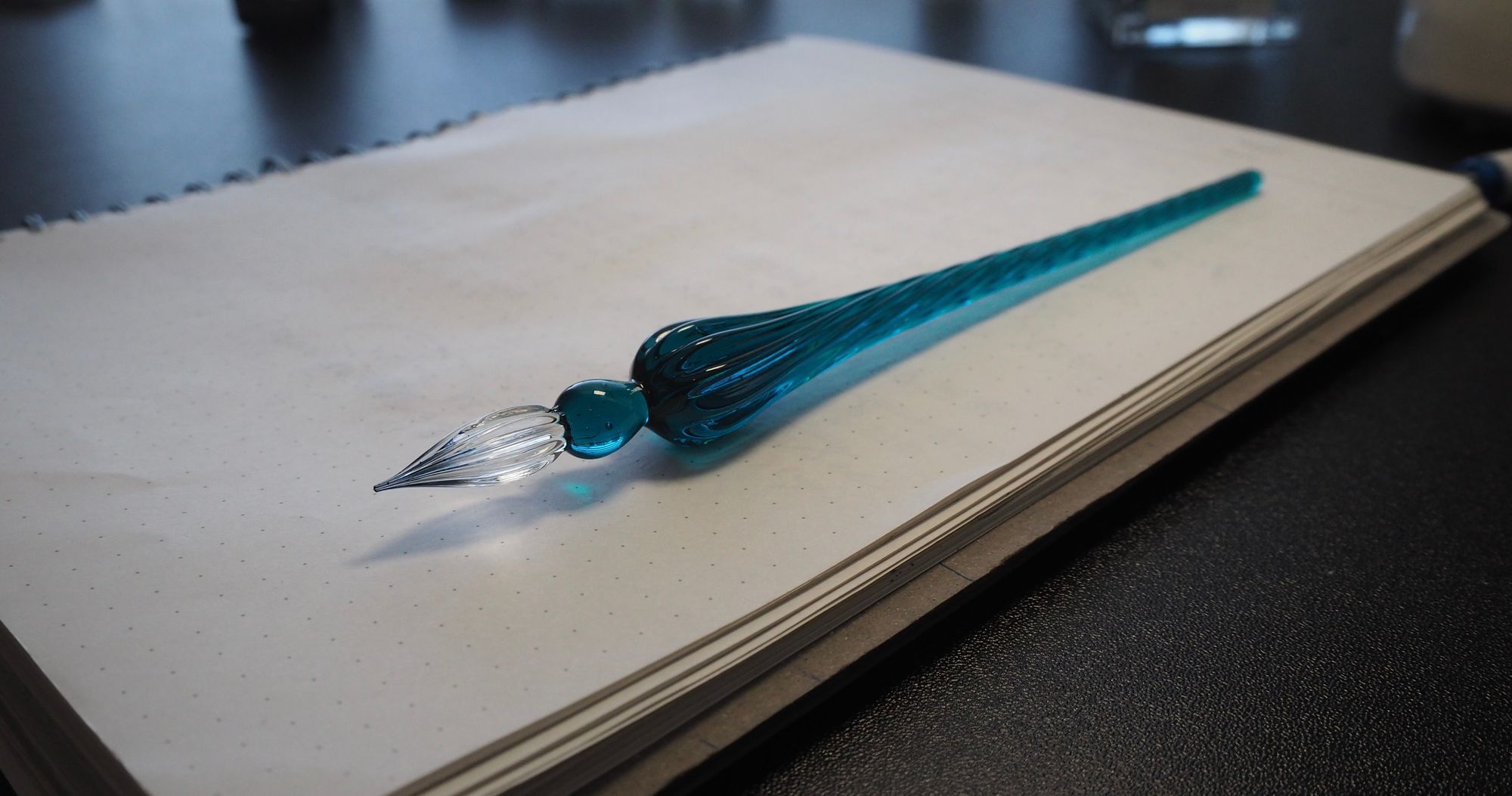 The glass nib of the J. Herbin dip pen looks neat and has a practical aspect to it as well. The grooves on the clear section enable the pen to hold more ink at a time, resulting in a longer writing time before the need to re-dip the pen.
A glass dip pen, such as this one, also serves as an easy tool to test out inks in your collection. For most fountain pen inks, after running the pen under a gentle stream of water, all the ink comes off and the pen is available to be used for another ink. The writing process of these glass dip pens is extremely simple.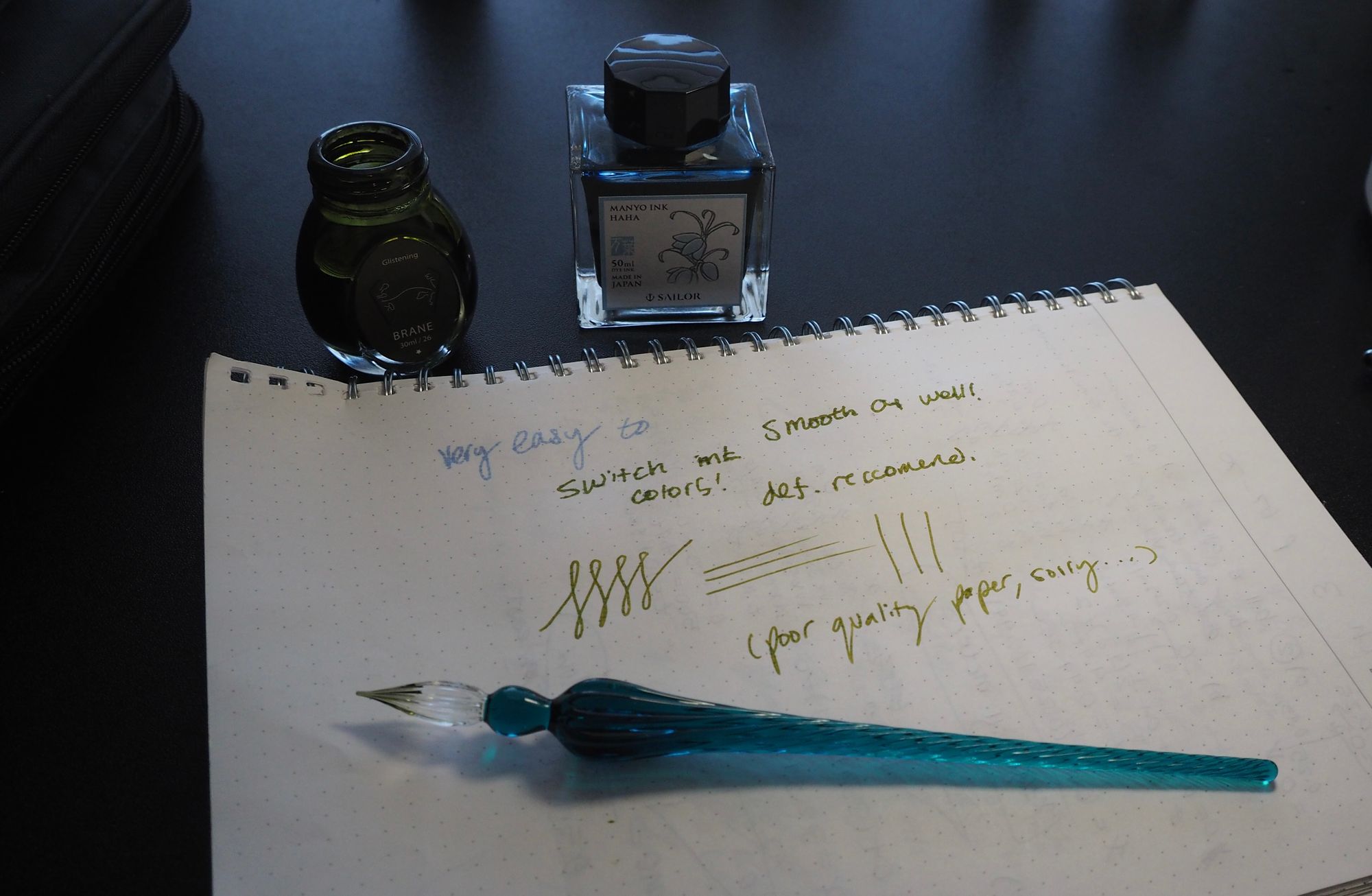 The J. Herbin dip pen comes in a nice display box that also makes it perfect for gifting. The box's material is a high-quality, paper-like box with a soft inside. I like to keep the box around for storage as well – the pen, being made of glass, is extremely fragile, and any impact has the potential to shatter it. I'd rather store the pen in its box than have it shatter from an accidental drop.
Writing with this pen brings a sense of elegance that seems exclusive to these glass dip pens. It feels refined and very Renaissance-esque. The weight distribution makes the pen very comfortable to use – with the center of mass towards the front, controlling the fragile pen is easy. The swirls across the barrel help enable a firm grip as well.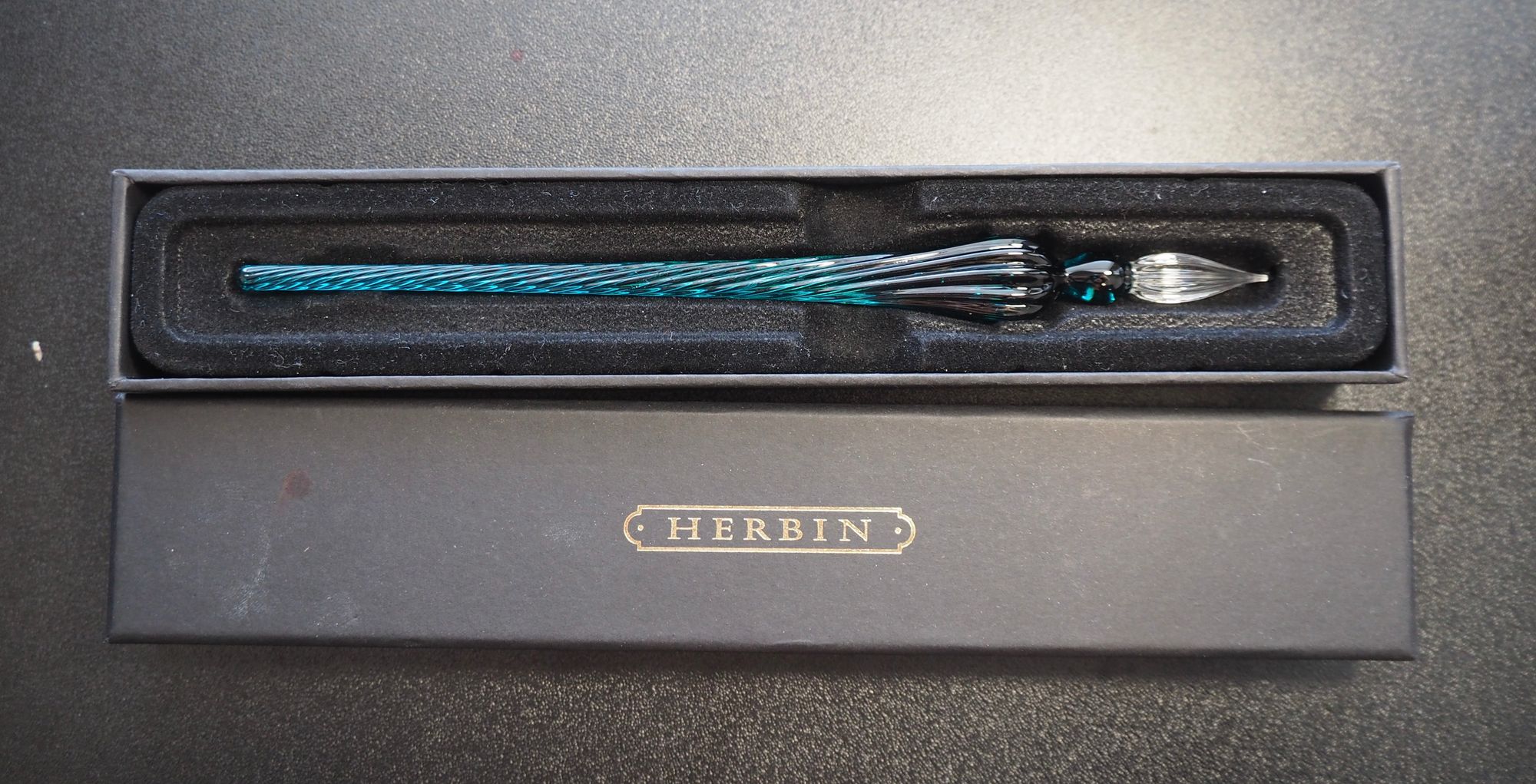 The side of the packaging provides a glimpse of the vast history of J. Herbin as a company. It boasts about being able to write several lines with one dip, which I found true. Instruction on "resharpening" the nib is also provided: use grade 400 sandpaper and do a little bit of gentle rubbing.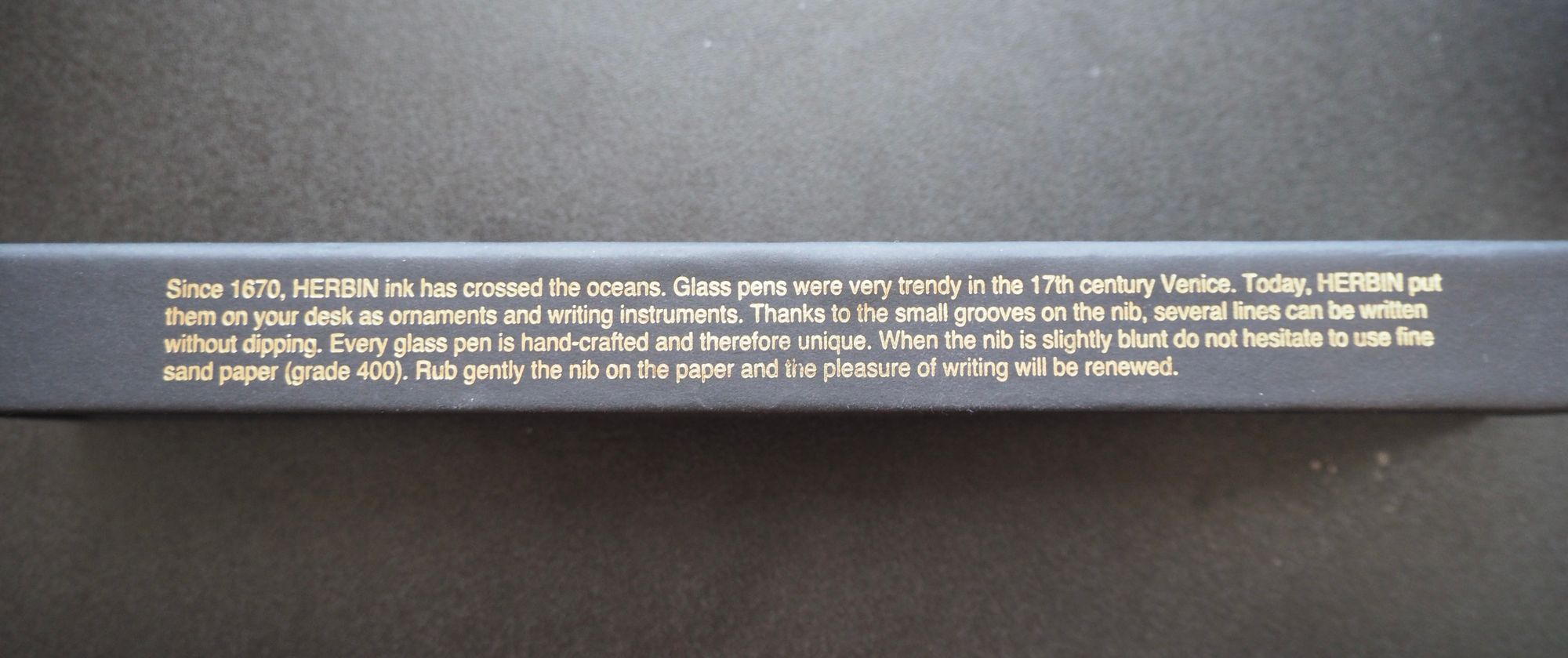 Glass dip pens are enjoyable to use and provide a fun way to try out a wide variety of different inks, as well as give a unique, smooth writing experience. Although J. Herbin ones are on the pricier side, given the quality, they are worth it under the condition that they're placed under extreme care so they won't break.
Fountain pen ink owners should consider buying dip pens since they are extremely easy to clean and use. If J. Herbin glass pens are a little steep in price, there are many highly rated affordable glass dip pens on Amazon.
This post may contain affiliate links. See the Affiliate Disclaimer for more information!