Review: Faber Castell TK-Fine 9715 Mechanical Pencil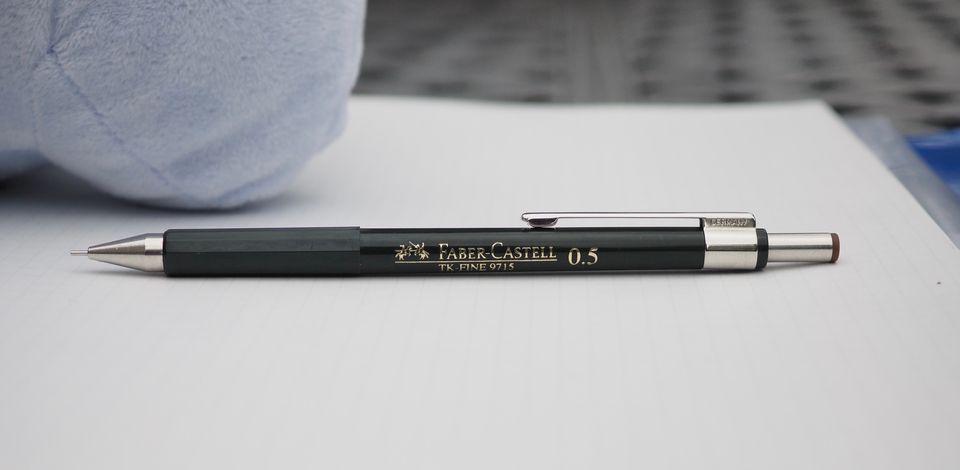 Behold... The Faber Castell TK-Fine 9715! I know, it's quite the mouthful to say. However, the pencil itself isn't as obscure as its name. This mechanical pencil feels, writes, and looks great, all with a slim price of under $10.
This is the first Faber Castell mechanical pencil I've had the opportunity to review, so I don't have much experience with the brand besides a few fountain pen inks. As someone less familiar with this brand, it seems like a brand that places a higher emphasis on creating artistic tools. Although the brand has many high-end fountain pen offerings, such as the E-Motion, Faber Castell has captivated the art world, and I have artistic friends who swear by their colored pencils.
First Impressions
The TK-Fine 9715 is made of mostly plastic components but is of higher quality and doesn't feel cheaply made. I especially love the colors of the pencil and find the shiny accents complementary to the dark green barrel. This mechanical pencil looks absolutely stunning.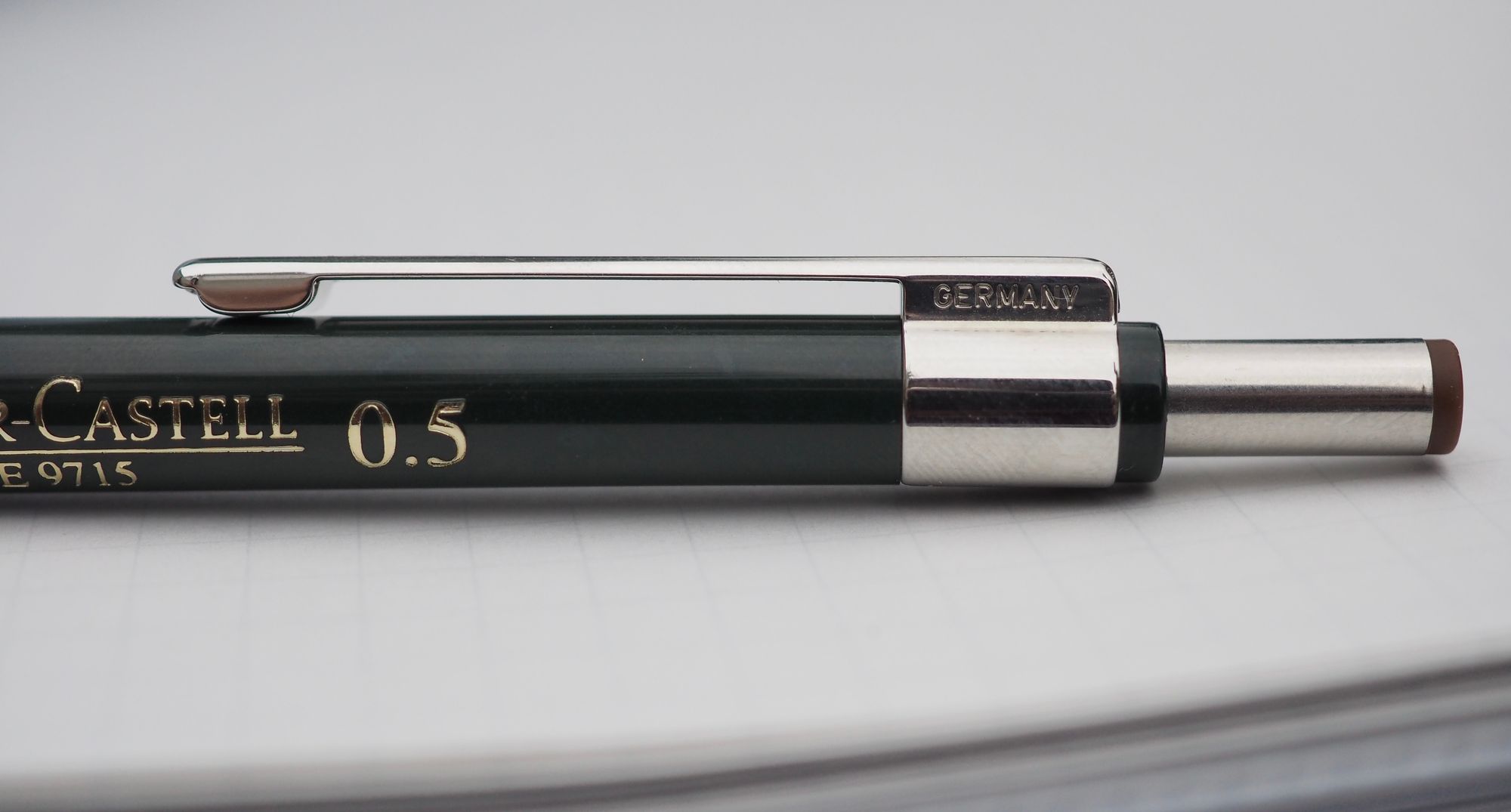 Writing with the TK-Fine is pretty good. It feels solid and comfortable to write with. The pencil is lightweight and shouldn't feel bothersome during use. It also features a lead-hardness indicator at the knock, which makes the mechanical pencil good for artists (their intended audience). However, during my testing, I found it incredibly hard to change the indication. The low tolerance between the clip and the body makes adjusting difficult. On the positive side, this means the indicator is unlikely to shift, but man! It's a pain to use.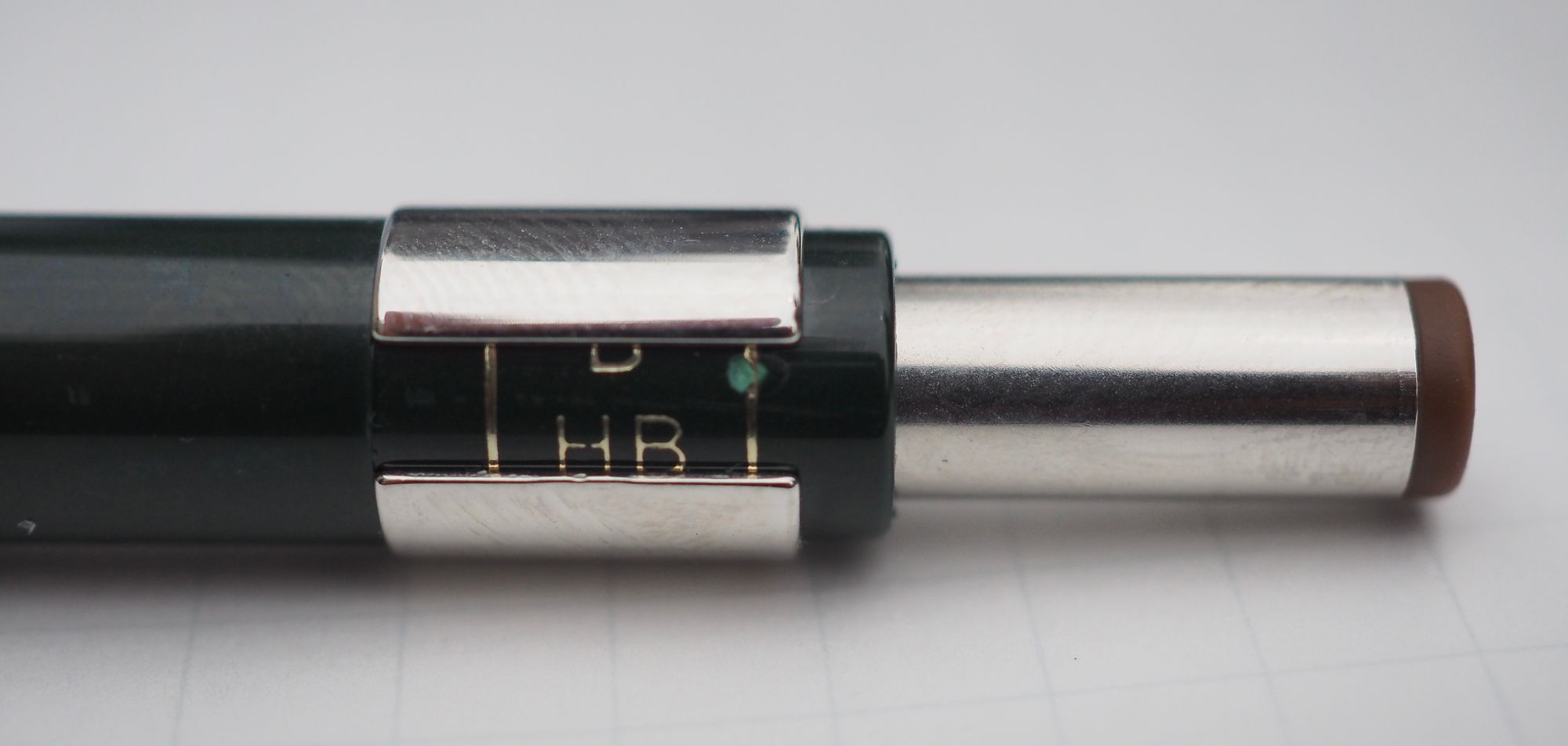 A Closer Look
The pencil is heavier towards the nib, and its center of mass is near the jousting logo. The engravings seem crisp without noticeable blemishes, so I am very happy with how the pencil looks. It almost reminds me of a more premium version of the Pentel P205. They're both lightweight and have a many-sided grip section, but the Faber Castell's materials feel noticeably higher in quality.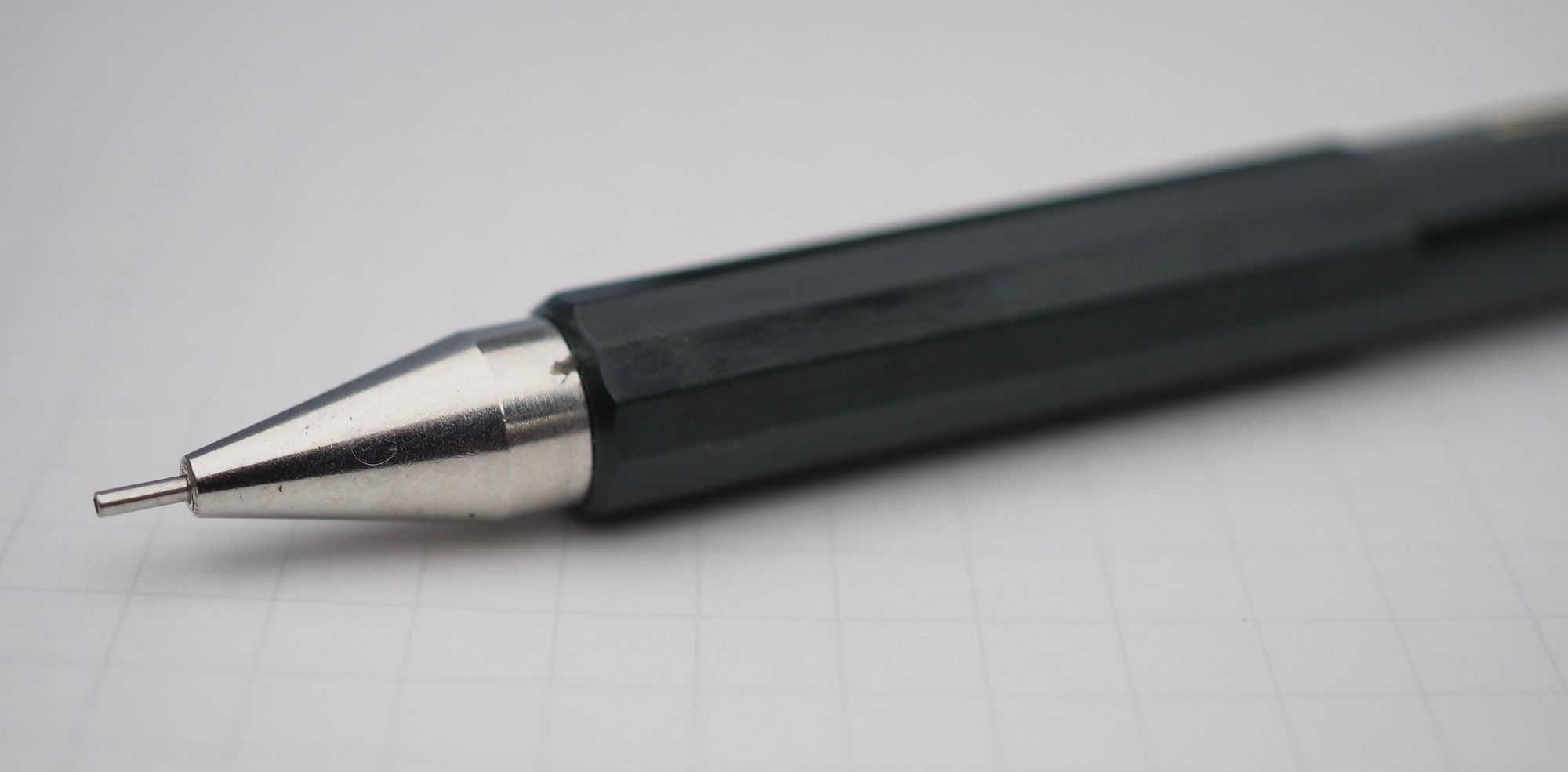 The knock mechanism is quiet enough to avoid disturbing those around you during a meeting or in the classroom. I'd say this pencil is perfect for school. It's relatively affordable and has a pretty low profile, but it retains high-quality details, and its weight enables all-day usage.
Something I don't like about this pencil is its clip. I find it overly stiff. It takes a noticeably large amount of effort to use, which is inconvenient for everyday usage, and when you're trying to clip it onto thicker items. This added stiffness might have practical applications for some groups of people, but I can't find any scenario where a student would want this stiff of a clip.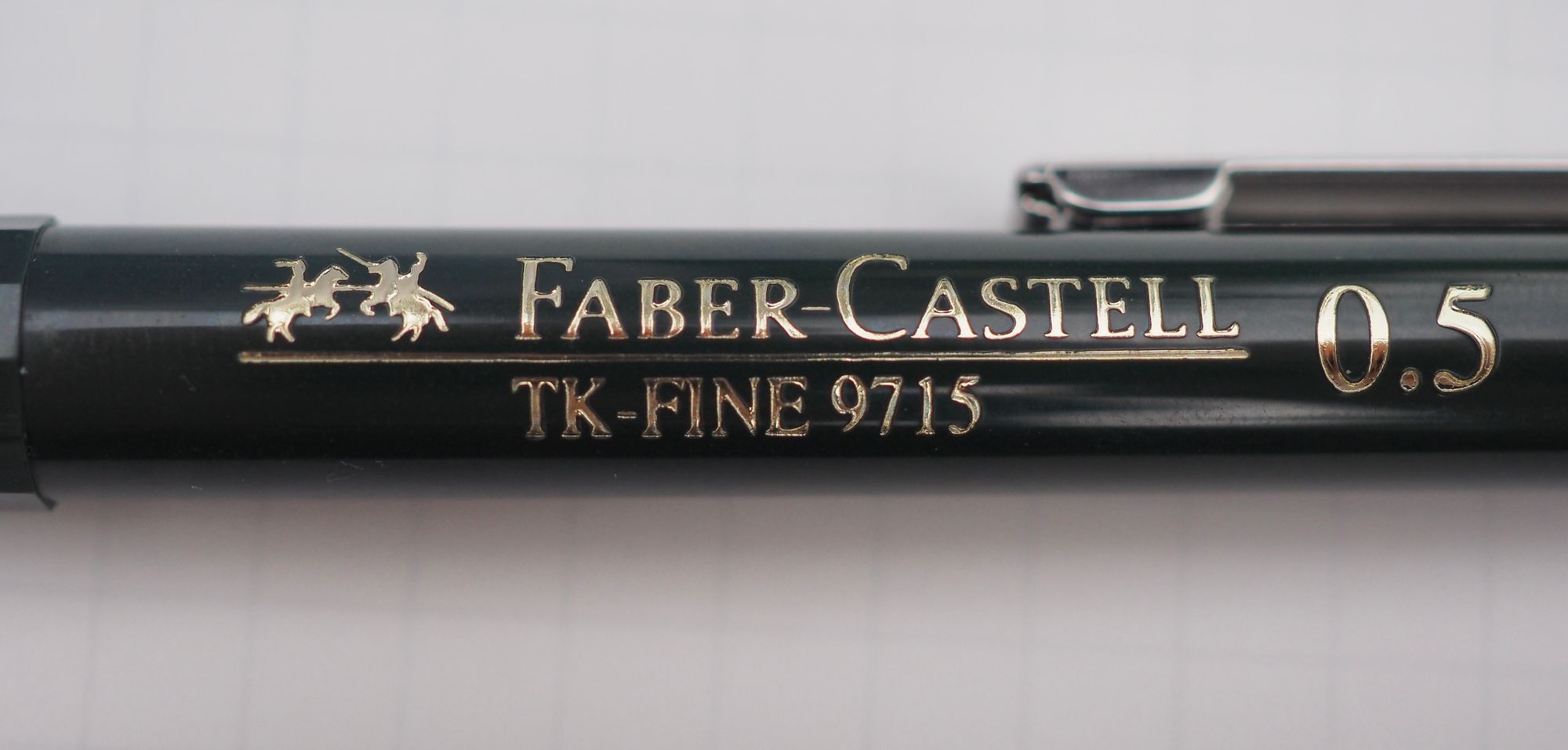 Regardless, I still think the TK-Fine 9715 is a quality instrument. Although it's on the lighter side, this mechanical pencil still feels very high-quality and probably won't cause many mechanical issues down the road. I absolutely adore the Faber Castell color palate and will definitely be looking more into their product lineups in the future.
This article may contain affiliate links. See the Affiliate Disclaimer for more information!