Review: Akashiya Brush Pen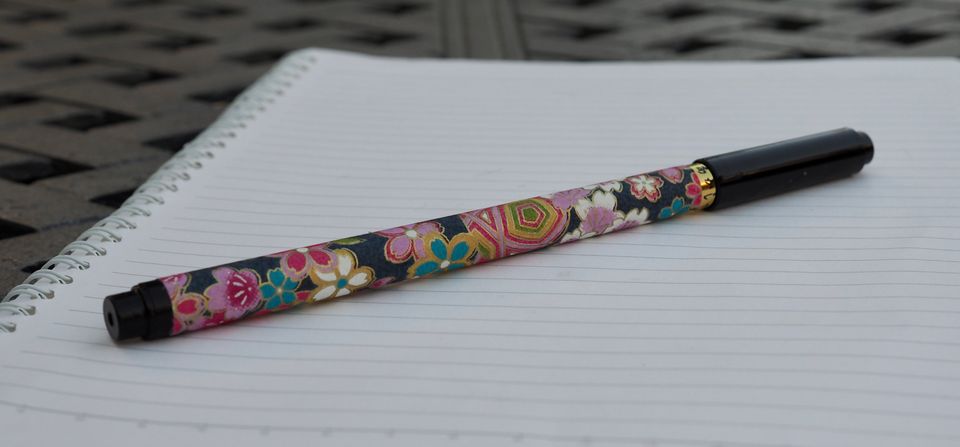 Well, I have a funny story with this pen. I bought it on a whim at the Narita airport in Japan on my way back from my trip. I had a few yen left over from all my stationery shopping, so I looked at some airport shops and stumbled upon this brush pen. Its flower pattern immediately caught my attention, so without a second thought, I bought it, assuming it wasn't anything too special.
First Impressions
The brush pen isn't the highest quality, but that's pretty much expected when it costs only a few dollars. However, it definitely looks nice. The decorations on the body really sell the whole "brush pen" look, and you feel fancy using it. It's something cool to display.
I love the capping mechanism of this pen. It's tight and will definitely not fall out. You can also post this brush pen, but it doesn't really change any weight distribution, given the long body compared to the tiny cap. I guess it's more to give you a place to store the cap in use.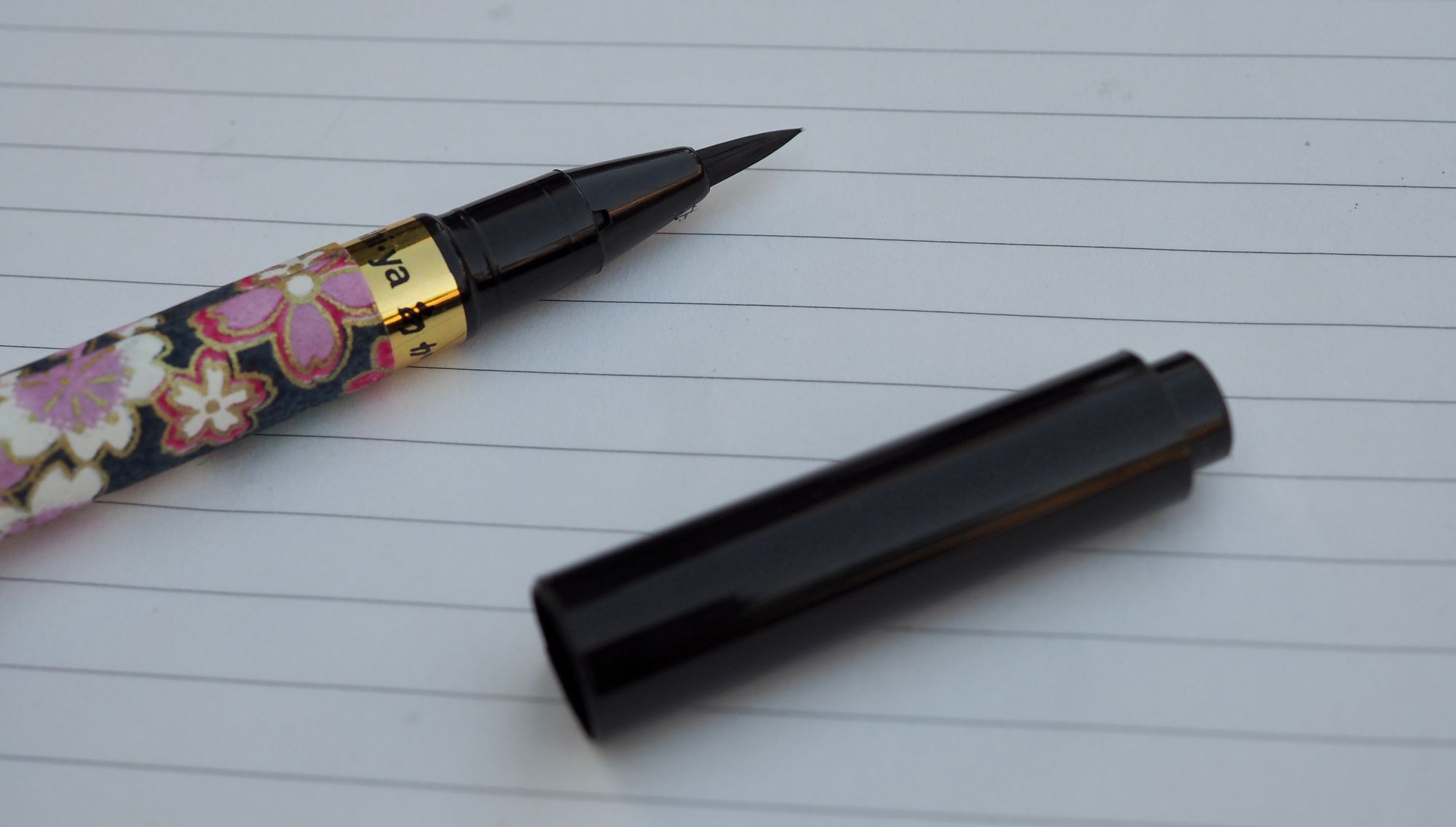 The floral print is pretty good quality. It has a textured, papery feel to it. It seems like it'll wear away pretty quickly, but this shouldn't be a worry as it'll probably have run out of ink by then so you'll need a new one regardless.
You can see the paper texture in the photo below. The gold shiny prints also make the pen stand out with its reflective nature. The print itself seems relatively high quality and there aren't any noticeable imperfections upon inspection.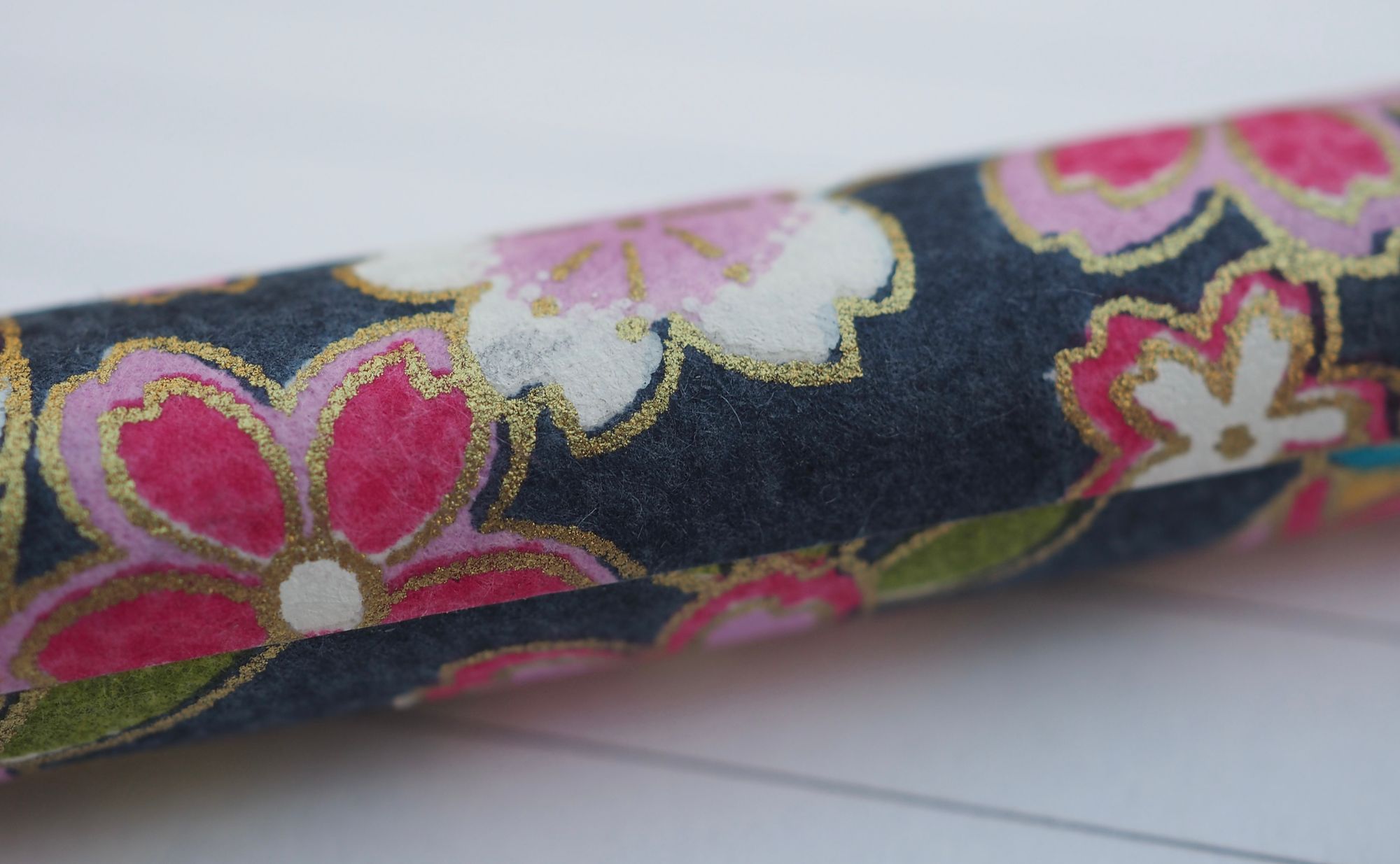 Writing Experience
To be honest, I'm still confused about how to use one of these brush pens properly. The only east asian language I know how to write in is Korean, and I, by no means, am proficient in it. However, as an amateur, I can say that it's really fun to use. This brush pen is very smooth and it almost doesn't feel like writing as it doesn't require any pressure to write - only contact with the page. It's a very unique writing experience.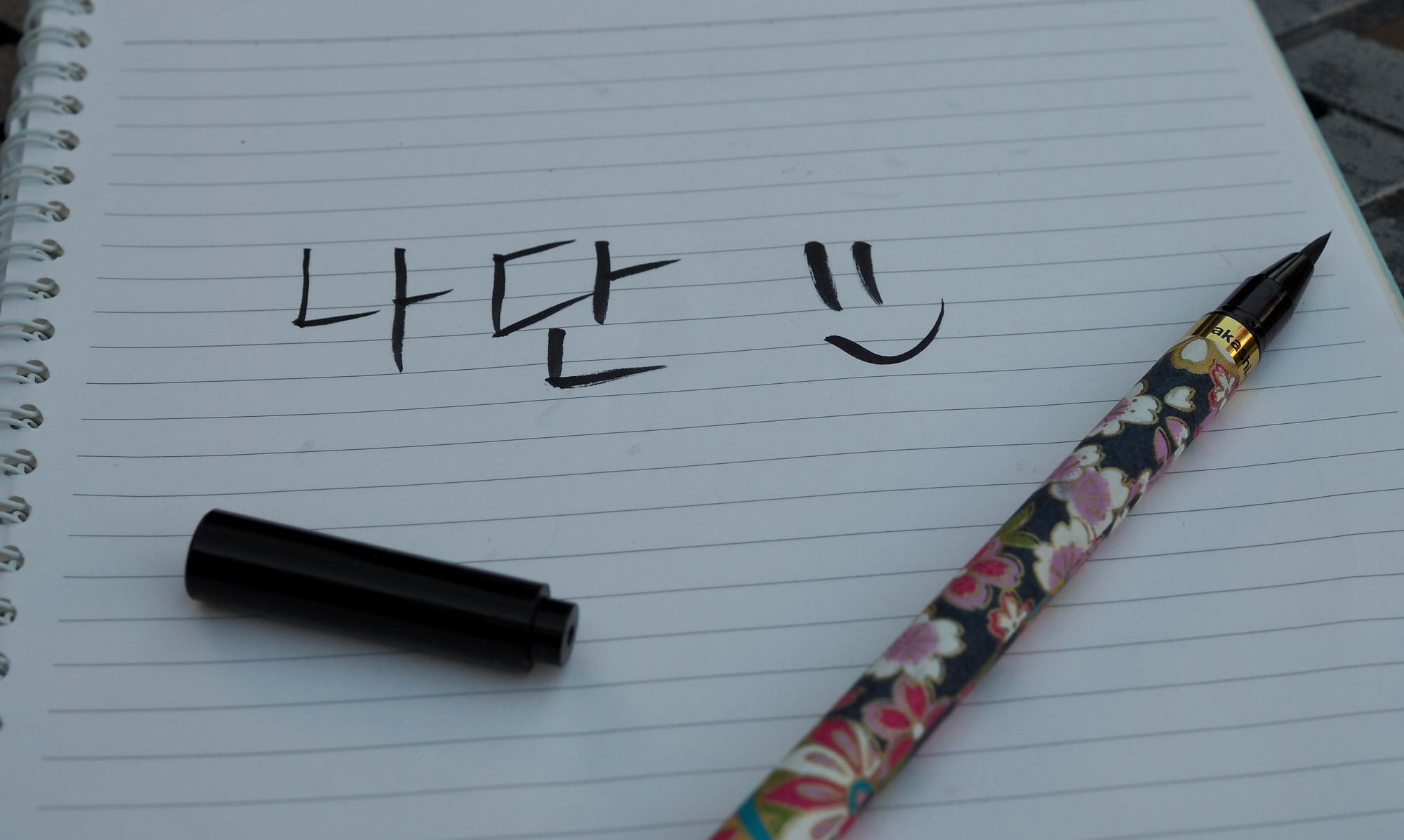 I'm not completely sure where this pen fits into my stationery collection. I guess it serves as an entryway into doing East Asian calligraphy, but with my busy schedule with college applications, it doesn't seem feasible to focus on learning a new hobby at this moment. Maybe I'll pursue it in college.